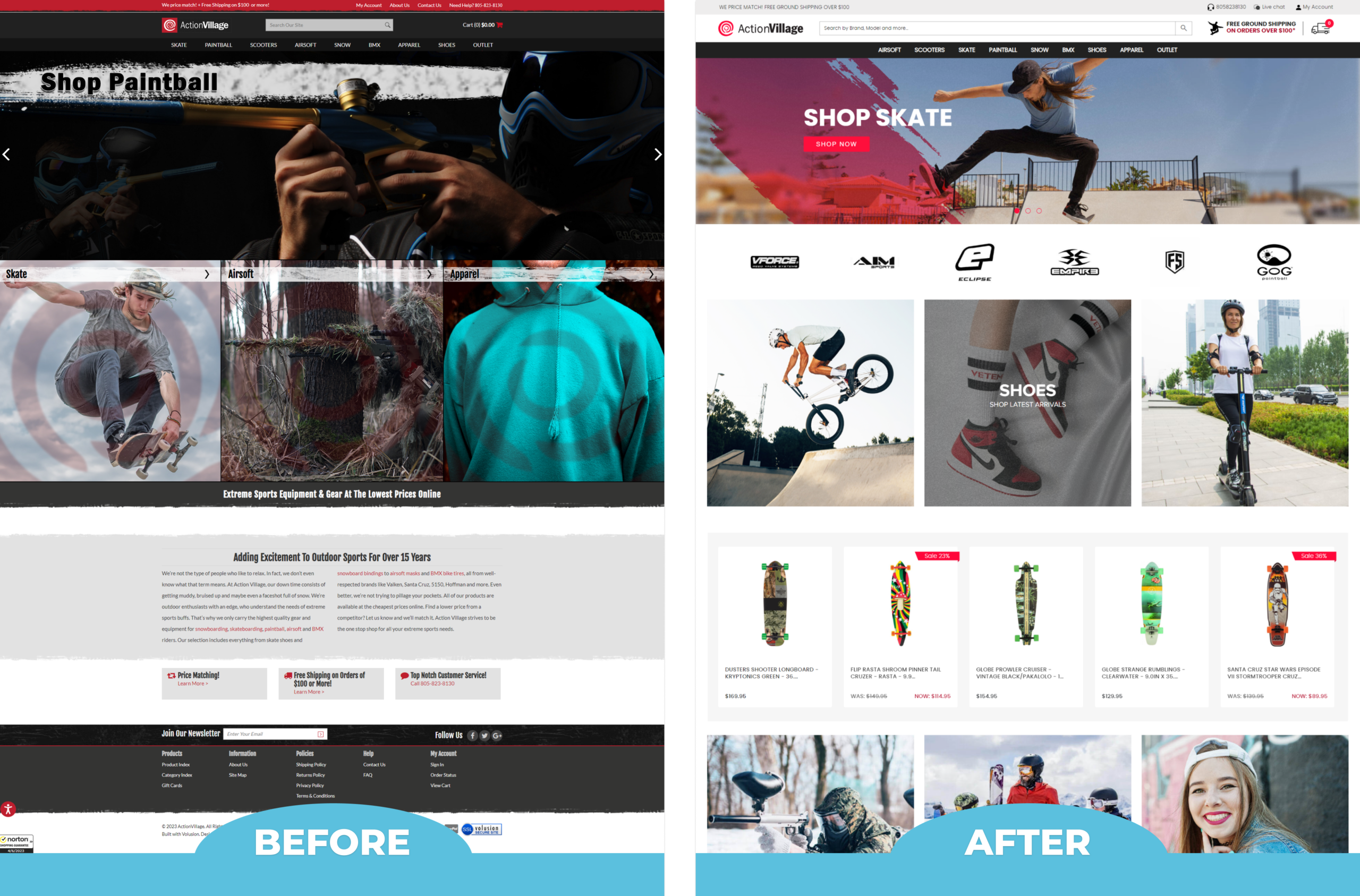 Action Village
Step into the future of eCommerce with MAKDigital and ActionVillage.com! Our partnership with ActionVillage, a pioneer in paintball, airsoft, and tactical gear retail since 1998, showcases the power of transformation. Witness how we reimagined their website to create an immersive and seamless shopping journey. From simplifying navigation and boosting calls to action to optimizing the checkout process, our meticulous approach led to remarkable outcomes—increased conversions, reduced bounce rates, and amplified customer loyalty. Discover firsthand how our expertise and innovative solutions reshaped ActionVillage.com into an engaging, user-centric hub. Read the full case study to explore how we elevated their revenue and retention through strategic redesign.

Pro Armory
Experience the future of online firearm shopping with Pro Armory's transformative website redesign. Partnering with renowned digital agency MAK Digital, Pro Armory embarked on a mission to elevate their online presence and exceed customer expectations. Through cutting-edge technologies and meticulous design, MAK Digital created a user-centric platform that showcases Pro Armory's exceptional products while offering a seamless shopping journey. With improved search engine visibility and advanced functionalities, Pro Armory now leads the industry, delivering an unparalleled online experience for firearm enthusiasts, law enforcement professionals, and avid shooters. Discover the power of modern digital marketing solutions in this captivating case study.
Check out what we can do for your firearms related businesses today!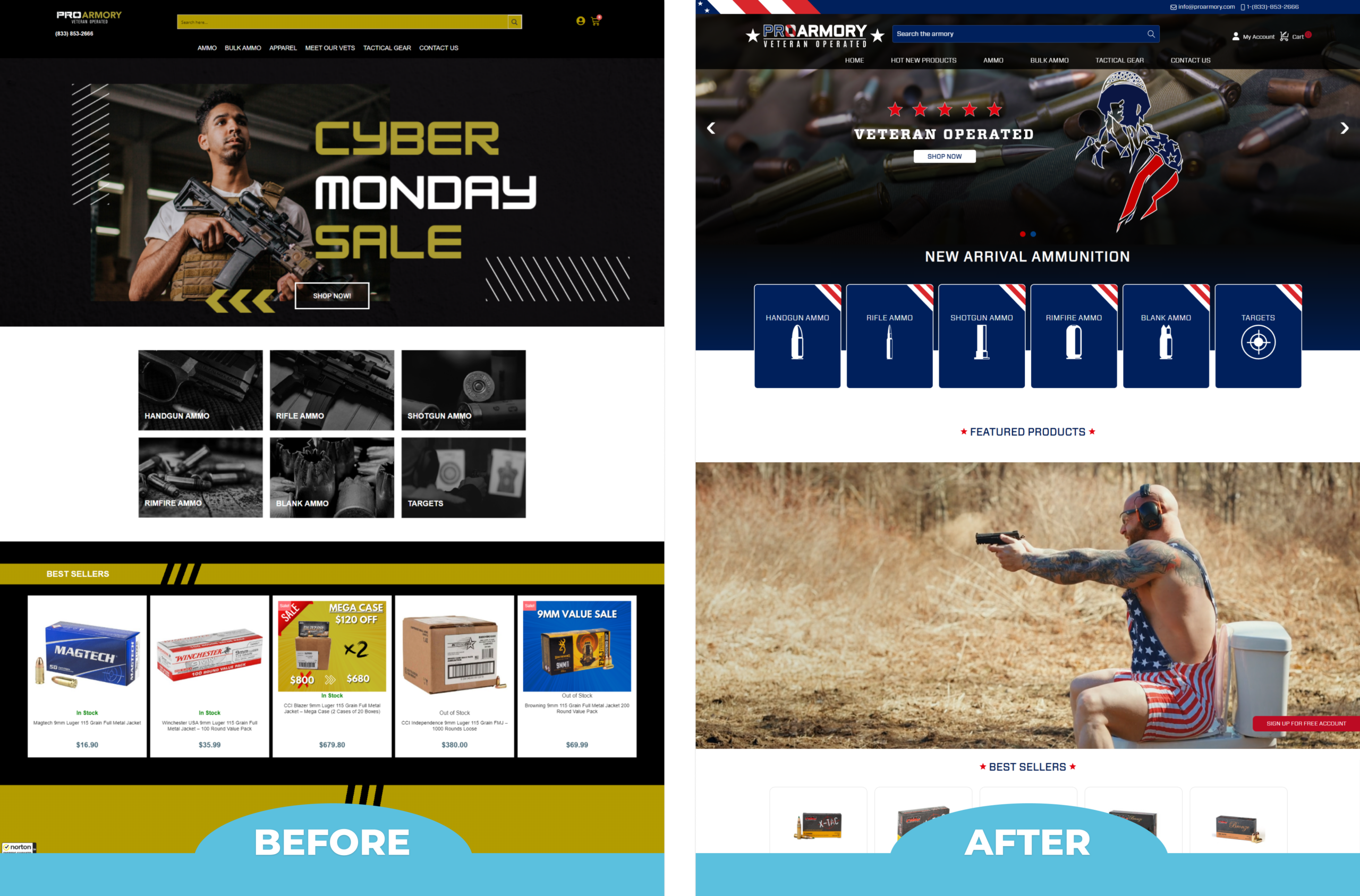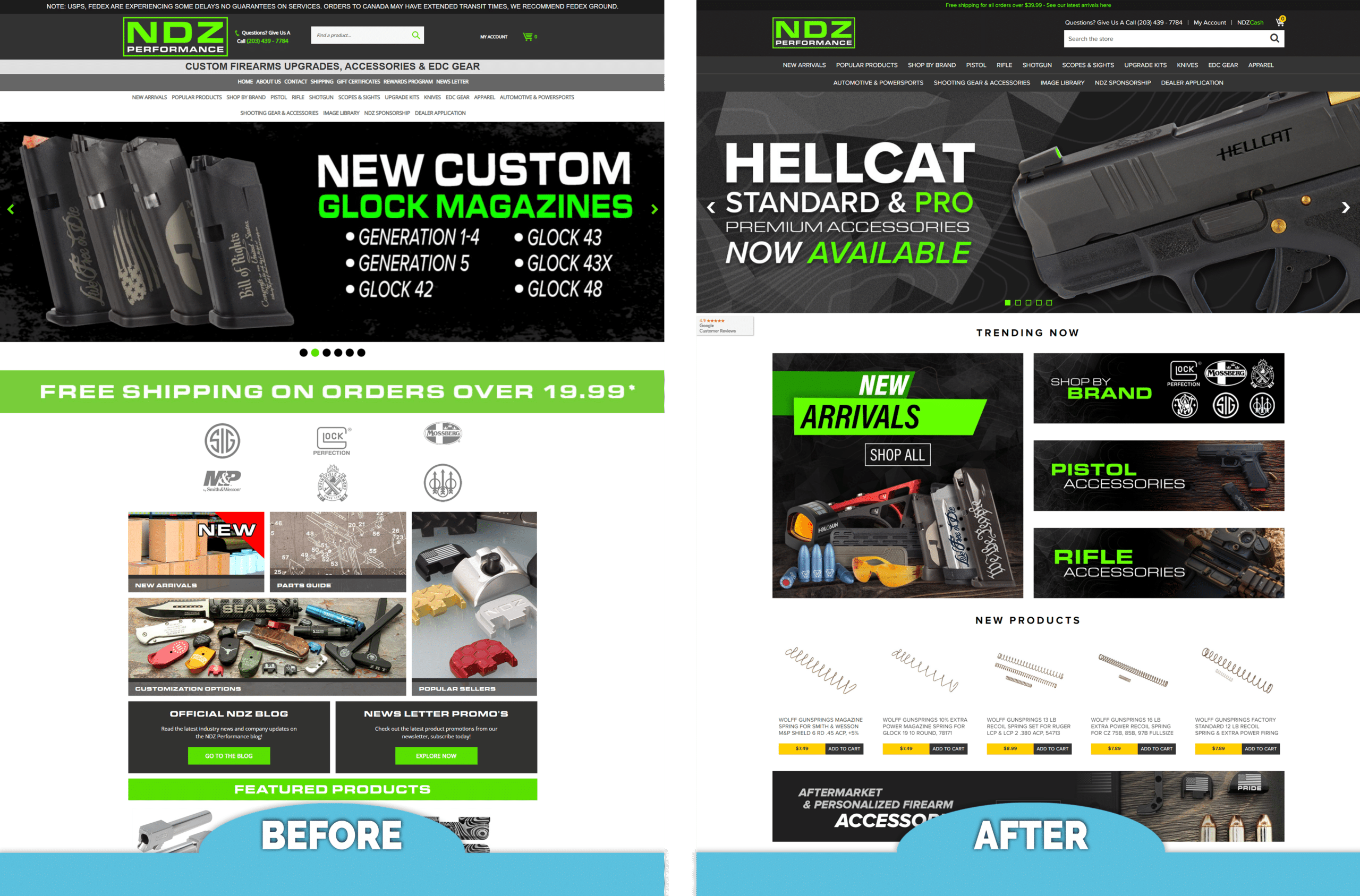 NDZ Performance
MAKDigital is proud to have been chosen to be a part of a recent project to relaunch the NDZ Performance website. This project included a complex data migration from Volusion to BigCommerce, a complete overhaul of the website's design to improve user experience and efficiency, as well as updated SEO tags for improved search engine visibility. With our expertise in eCommerce solutions and digital marketing, we poured everything into helping NDZ Performance reach their full potential. We are confident that our efforts will help them to achieve their desired business growth and success.

Forklift Tire Company
Forklift Tire Company has been in the tire business for over 10 years, and their new website is designed to make it easier for customers to find the exact tires they need. The website runs on BigCommerce Stencil Technology, which offers a secure and reliable shopping experience for customers. From the homepage, shoppers can easily browse through the company's selection of tires for commercial, industrial, and all-terrain forklifts. To see the new and improved website for yourself, visit ForkliftTire.com.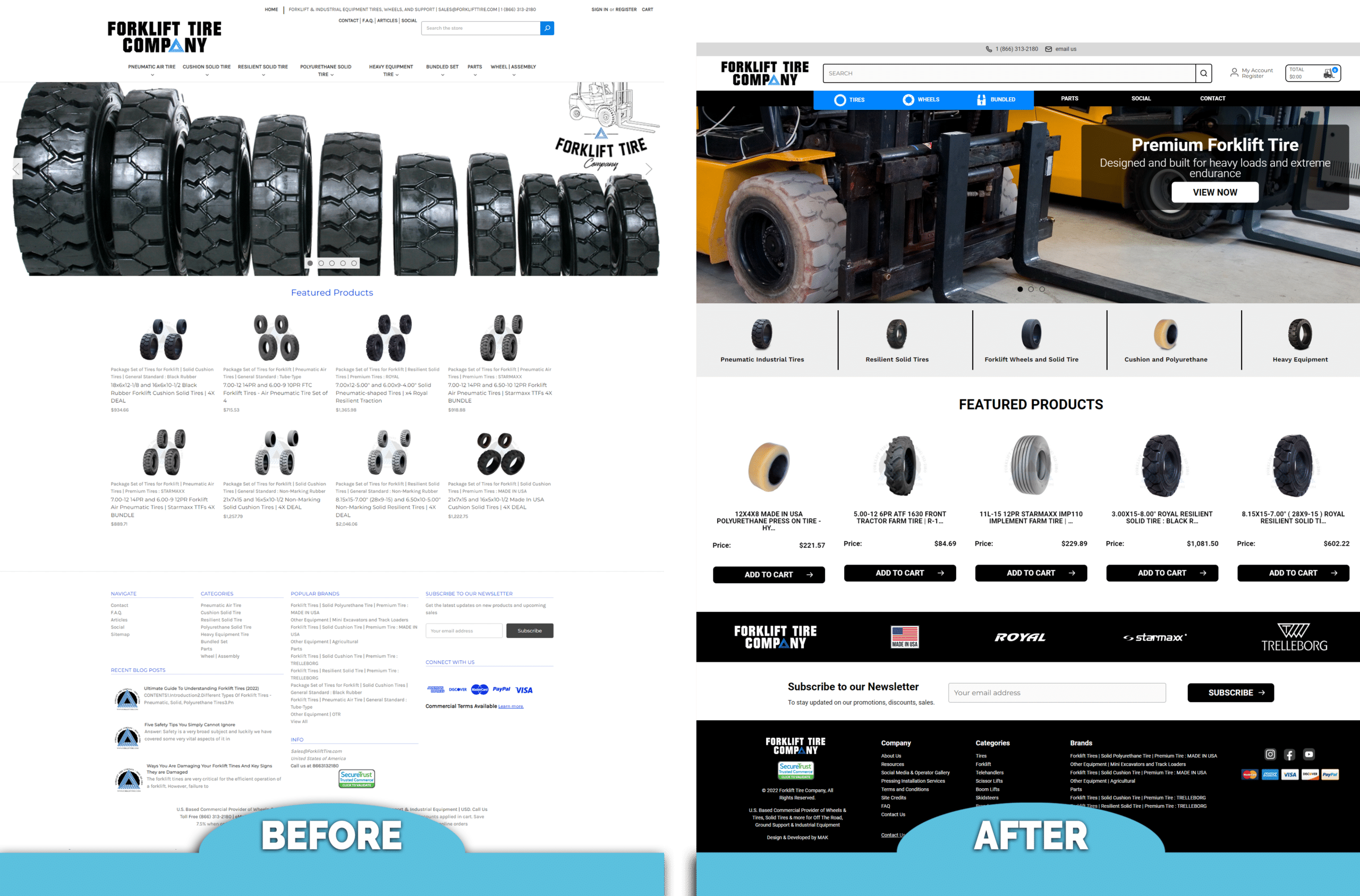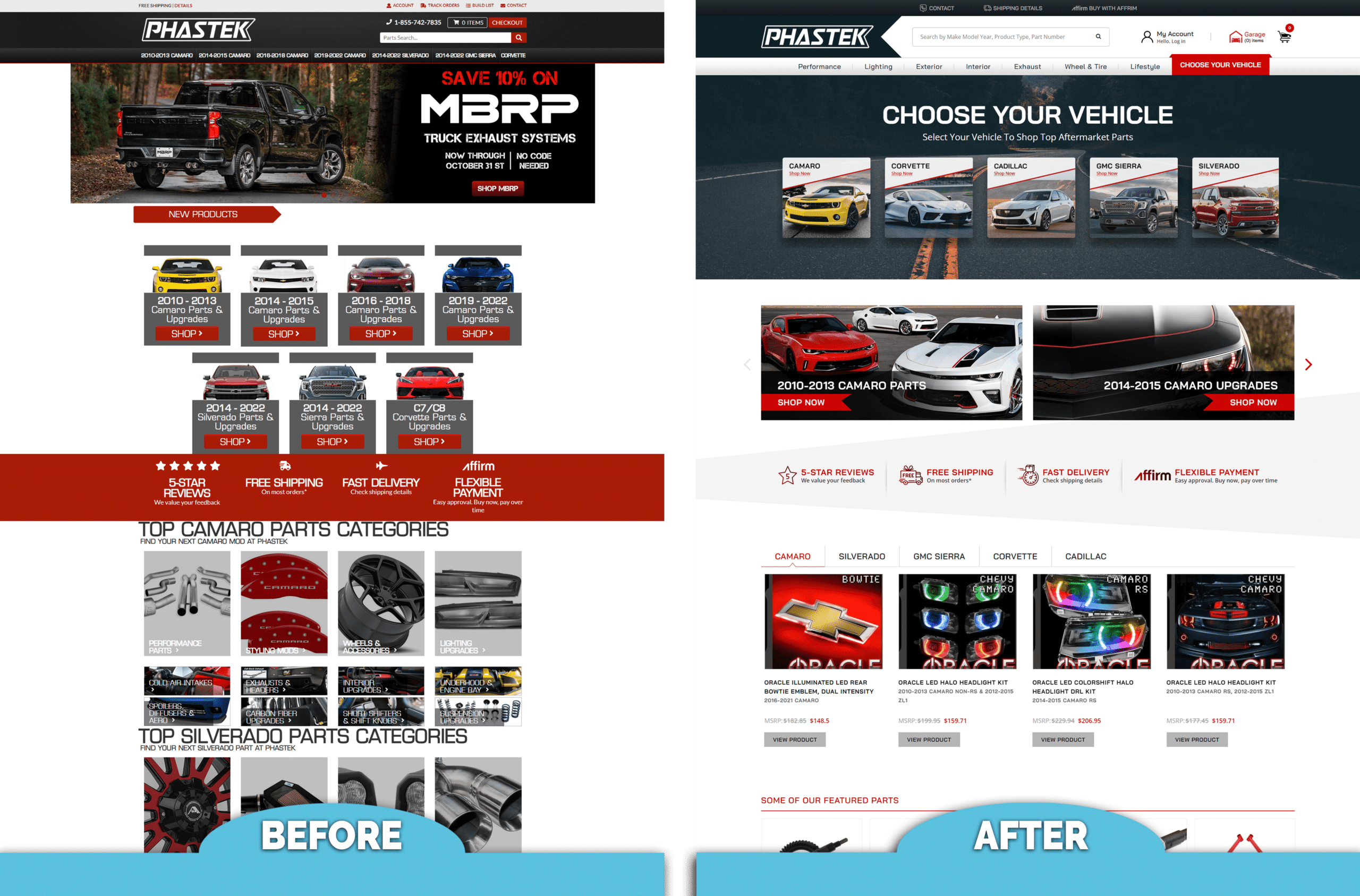 Phastek Performance
Phastek Performance is one of the leading online retailers for Chevy, Corvette and GMC aftermarket performance parts and styling upgrades. In business since 2009 Phasteks catalogue has grown significantly, since initially starting only servicing 5th generation Camaros it was time for a much needed upgrade! Phastek approached MAK Digital with the desire to change eCommerce platforms and redesign the appearance of their site to match its new functionality and upgraded performance. Much like the vehicles they care for Phastek understood their investment would go a long way when working with MAK Digital.

The Barn Door Hardware Store
The Barn Door Hardware Store is your one-stop shop for sliding barn door hardware, roller kits, and farmhouse pine sliding doors. Having been in the eCommerce business for a year with moderate success, Barn Door Hardware Store recognized they would perform better if their site appeared less like a starting eCommerce site. Much of their original site was white space with no branding or style anywhere, the site even lacked a logo. MAK Digital was brought in to redesign their eCommerce store, giving it a professional appearance and ensuring the user experience (UX) was effective and efficient.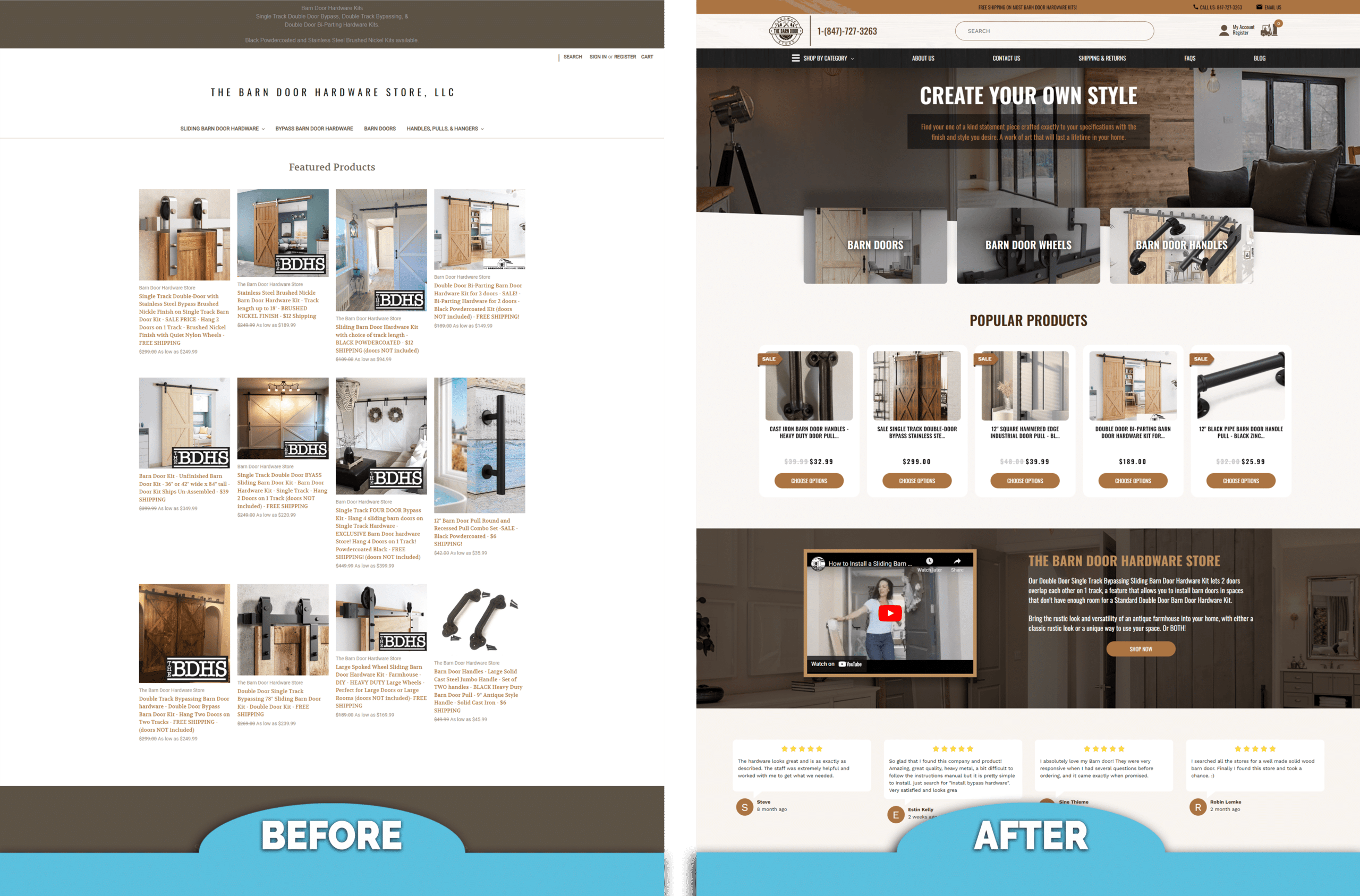 Byourbed
Byourbed has been servicing all your bedding needs for quite some time. Starting their ecommerce journey on Volusion Byourbed saw incredible growth through the platform, bringing their brand to the forefront of online bedding sales. Eventually they decided it was time to upgrade and once again contacted MAK to help usher in a new-era of Byourbed. When presented with all of the possible upgrades the decision came down to invest in a Headless build through the BigCommerce platform.

Pickett's Mill Armory
Pickett's Mill Armory are online purveyors of high-quality AR-15 parts, hailing out of Atlanta Georgia in the south these guys know their guns. That being said, firearms and weaponry are their specialty, not eCommerce. The previous pmarmory.com website was about as bare bones as they come. Tons of white space, awkwardly placed images, and text, minimal modern-day features, and to top it off it was not coded to be responsive! Pickett's Mill had finally had enough with their old site and approached MAK after seeing our success in the Firearms industry.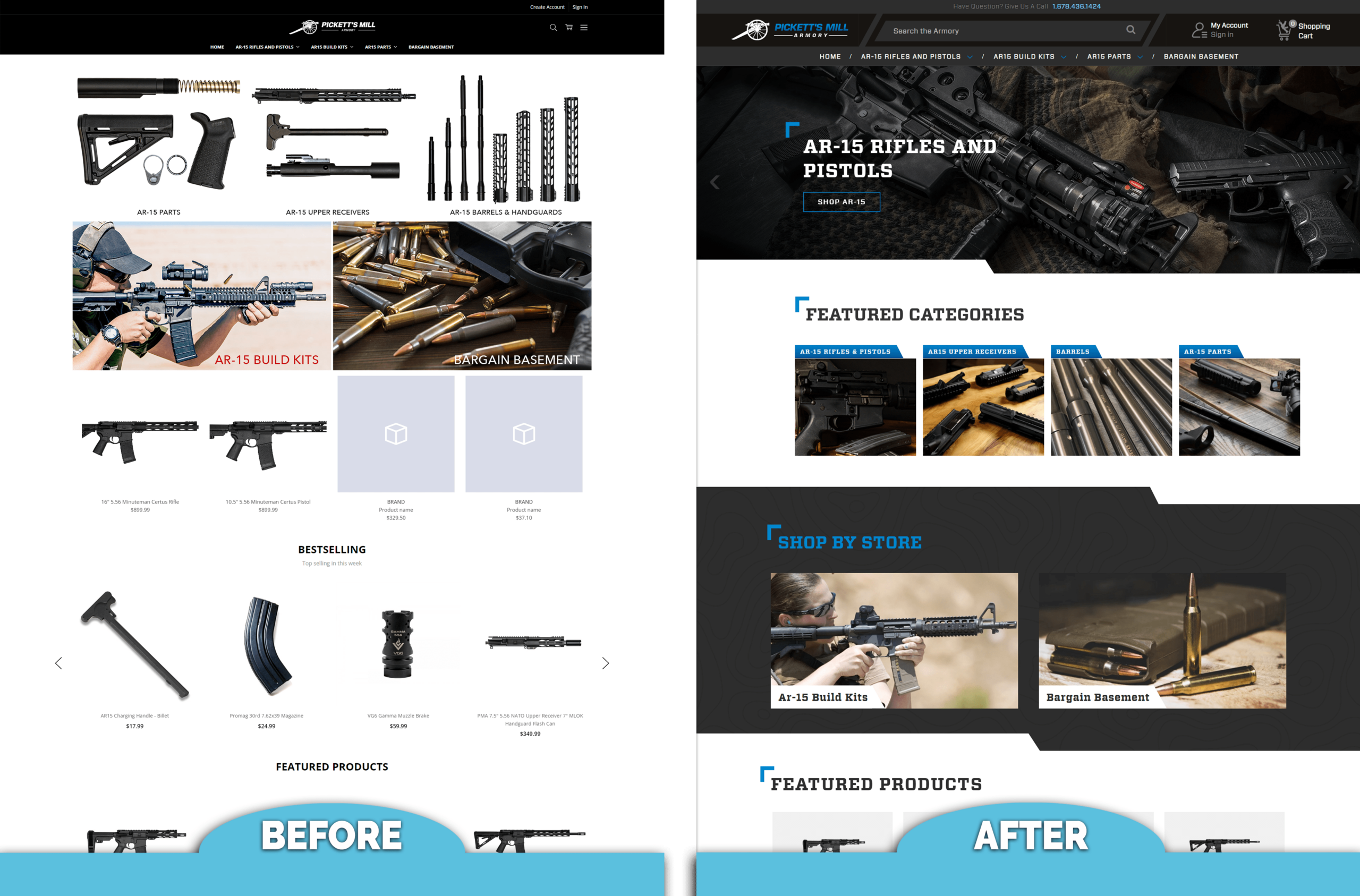 Start Your Project With Us
We'd love to hear from you