BigCommerce Store Migration & Redesign

Phastek Performance is one of the leading online retailers for Chevy, Corvette and GMC aftermarket performance parts and styling upgrades. In business since 2009 Phasteks catalogue has grown significantly, since initially starting only servicing 5th generation Camaros it was time for a much needed upgrade! Phastek approached MAK Digital with the desire to change eCommerce platforms and redesign the appearance of their site to match its new functionality and upgraded performance. Much like the vehicles they care for Phastek understood their investment would go a long way when working with MAK Digital.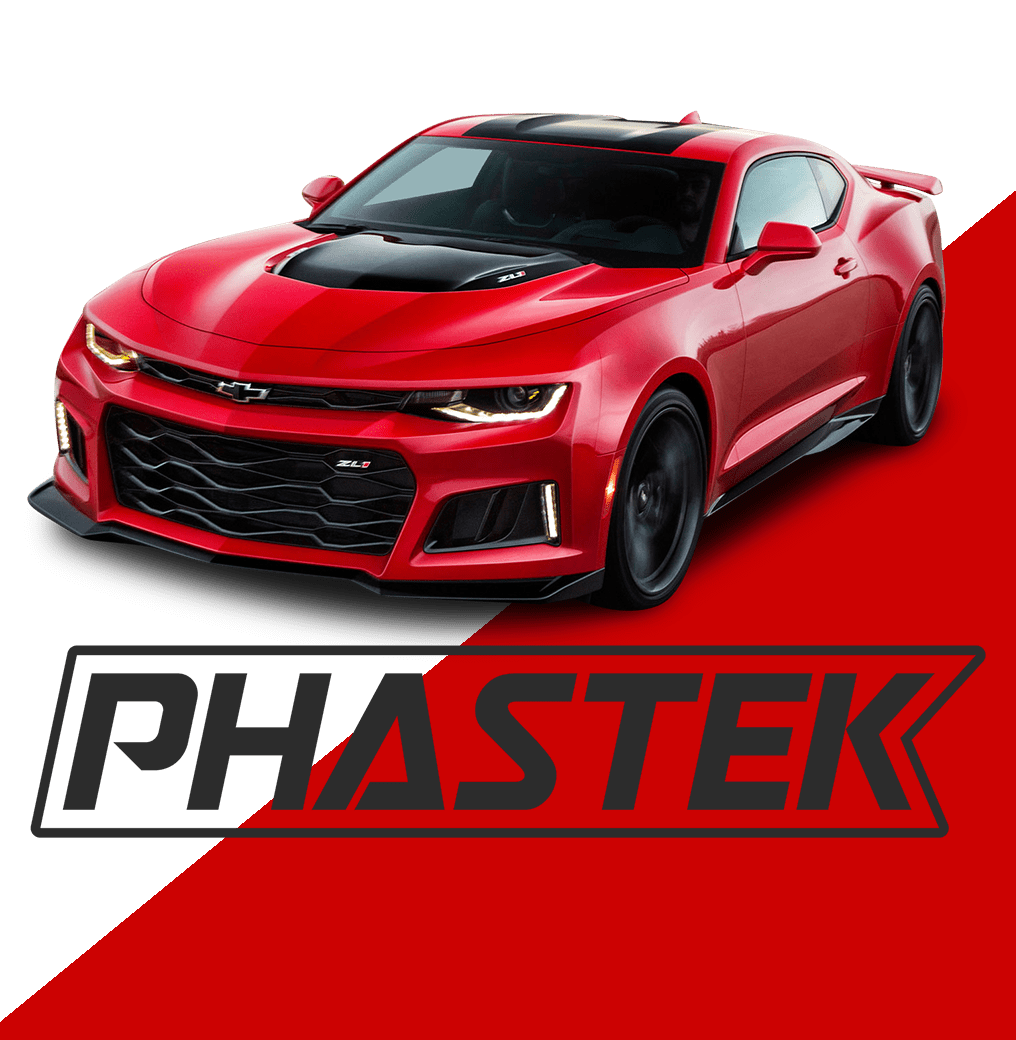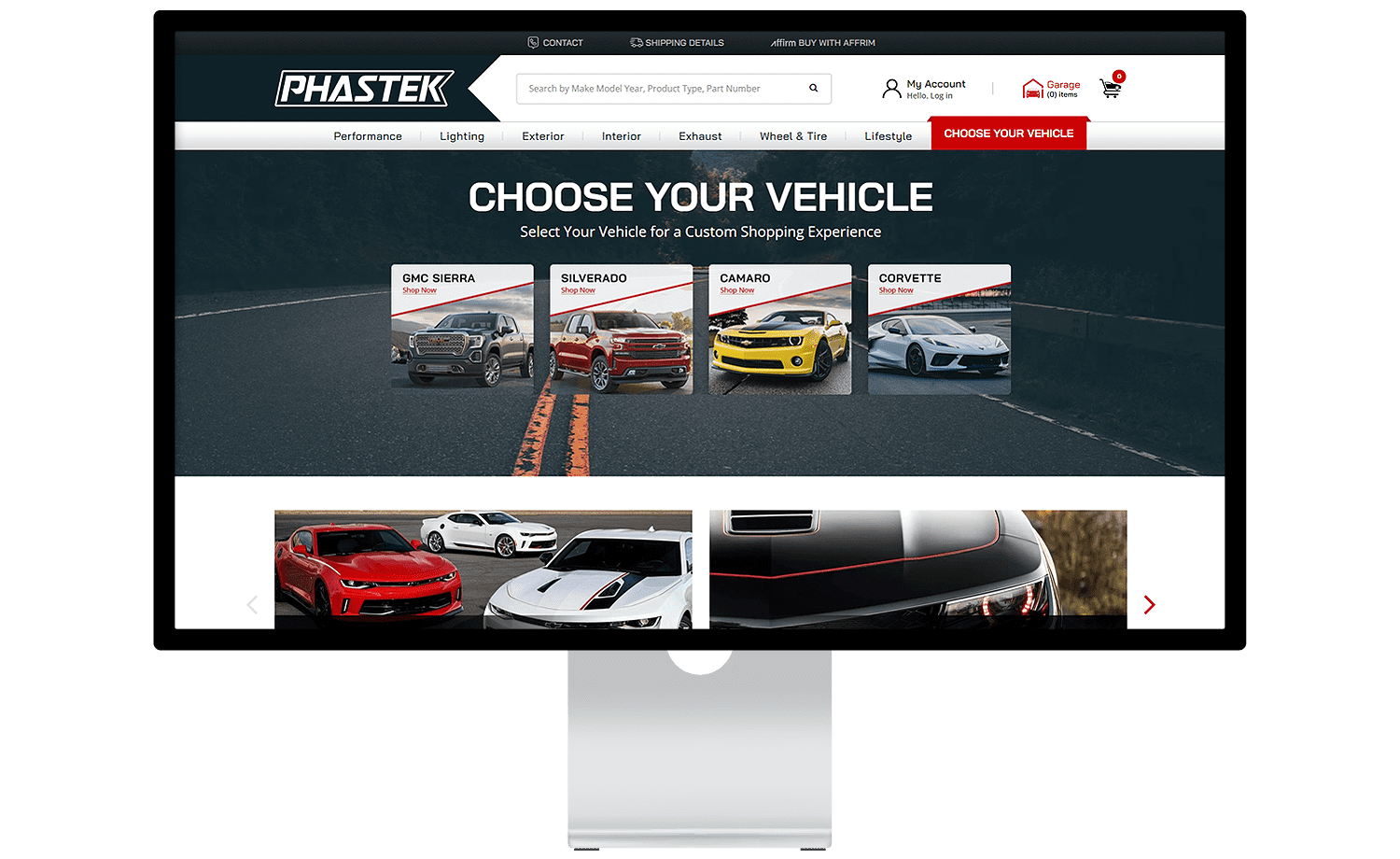 Project Details
Phastek Performance desired a new eCommerce platform, once given a chance to review their options they chose to go with BigCommerce. BigCommerce would allow them extra functionality and features that their previous platform could not accommodate. Along with the migration to the new platform we custom built a search feature that allows for specific Year/Make/Model searches. We also built custom viewing capabilities for products based on specific parameters customers can enter. The project goals consisted of successfully migrated and upgrading the performance of the Phastek site and giving it an updated look.
Technologies:
BigCommerce Stencil
Avalara Tax
Convermax
ShipStation
Shipper HQ
Rewind Backups
Stamped.io
Space48 Meta Fields
Affirm Payments
PayPal Braintree Payments
Route Shipping Insurance
Signifyd Fraud Check
Accessibe
Custom Programming:
Complex Data migration from Volusion to BigCommerce
Custom BigCommerce Build
Custom implementation with Convermax to allow custom site browsing experience depending on which vehicle was selected
Custom product template allowing to perform check on product fitmen integrated with Convermax
Custom Mega navigation allowing for the multiple display depending on the vehicle selected
Custom React component for the side cart functionality
Custom React component for the complex mobile navigation and 'my account' view on mobile
Multiple custom page templates allowing for the different page displays
Multiple category page templates allowing for different presentations of the category pages
On-page SEO Optomization
Redesign
This redesign was focused on bringing on the new age look for Phastek. The previous site appeared unorganized and a bit of a cluttered mess. It almost appeared as if there were two different designs within the one site. Different fonts were used across the site, along with mismatching categories and layouts. The redesign reorganized the site and made sure everything was a uniformed design giving it a far more professional appearance. Now PhastekPerformance appears as the industry leader it really is.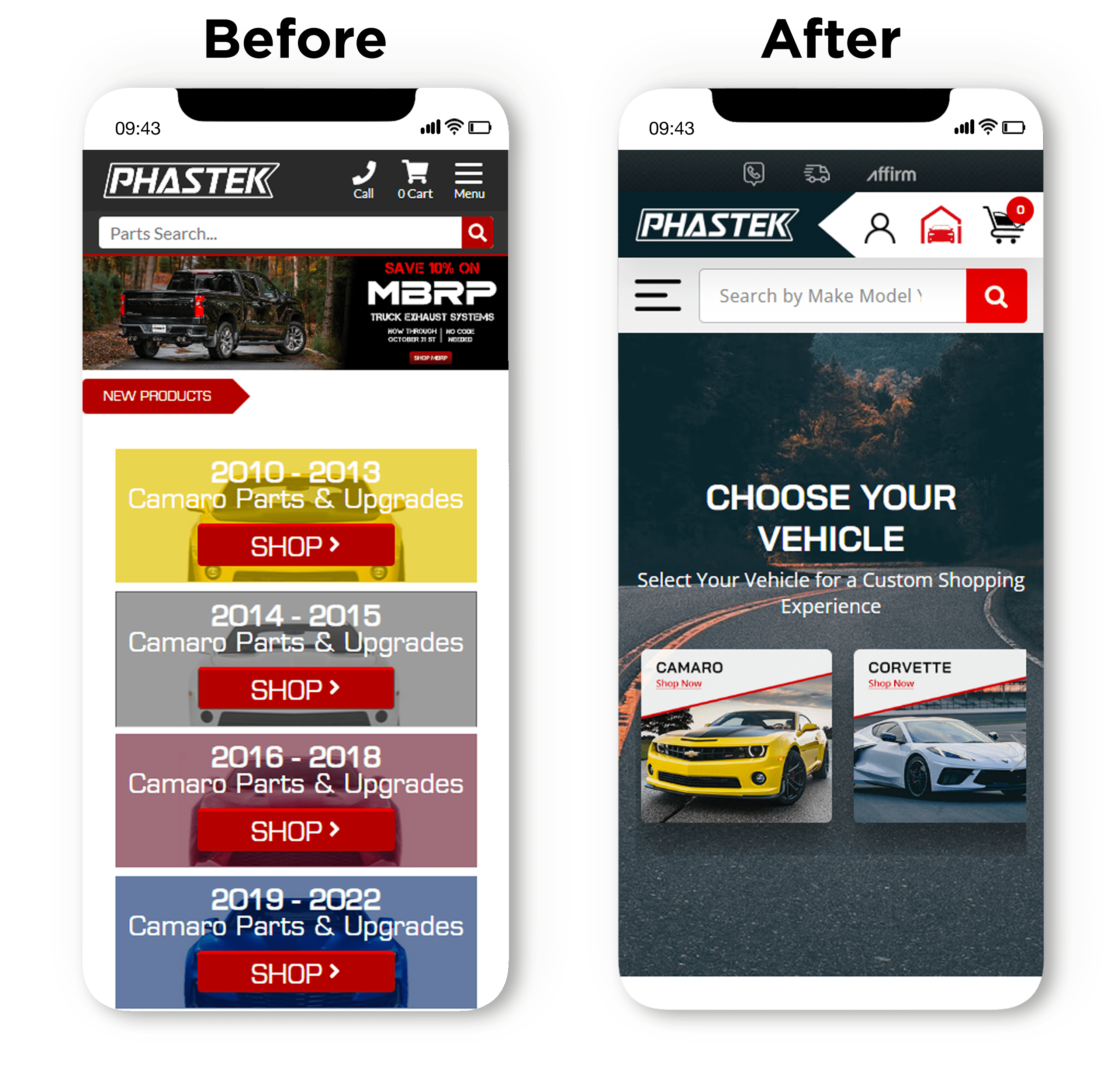 PhastekPerformance.com
Homepage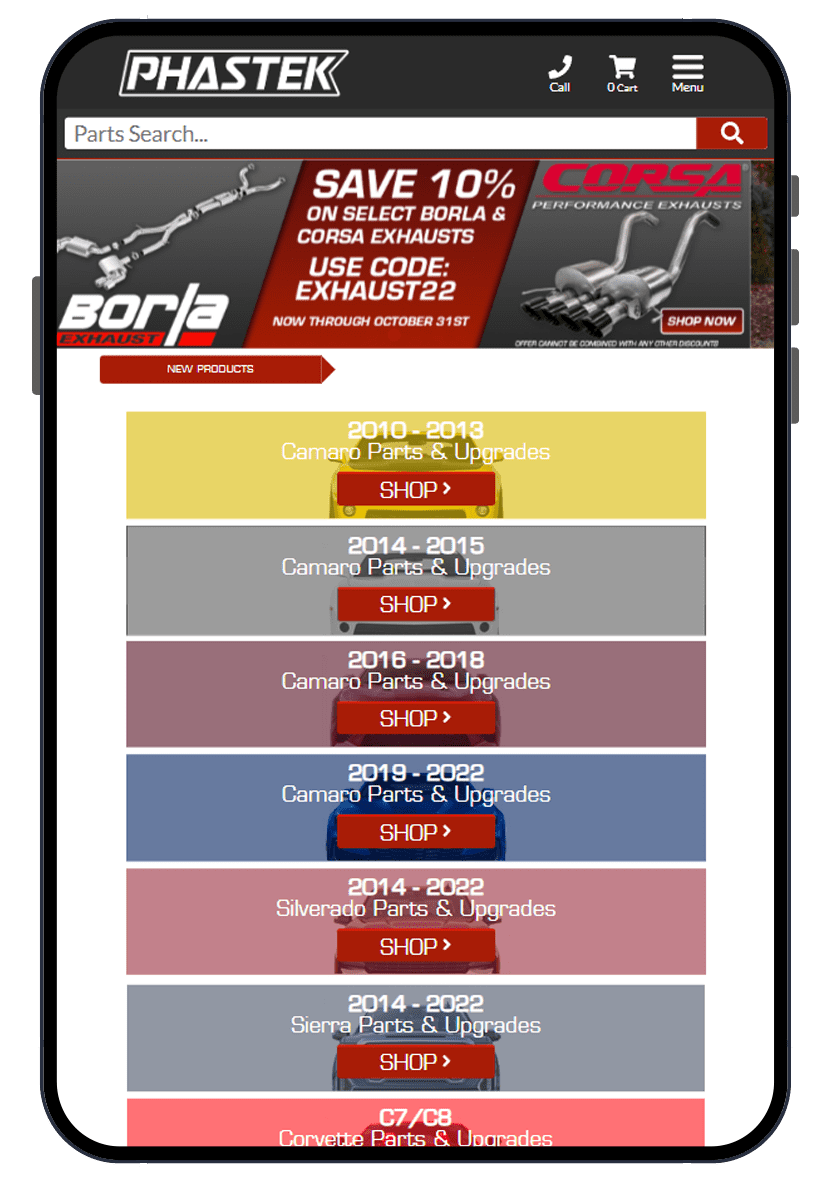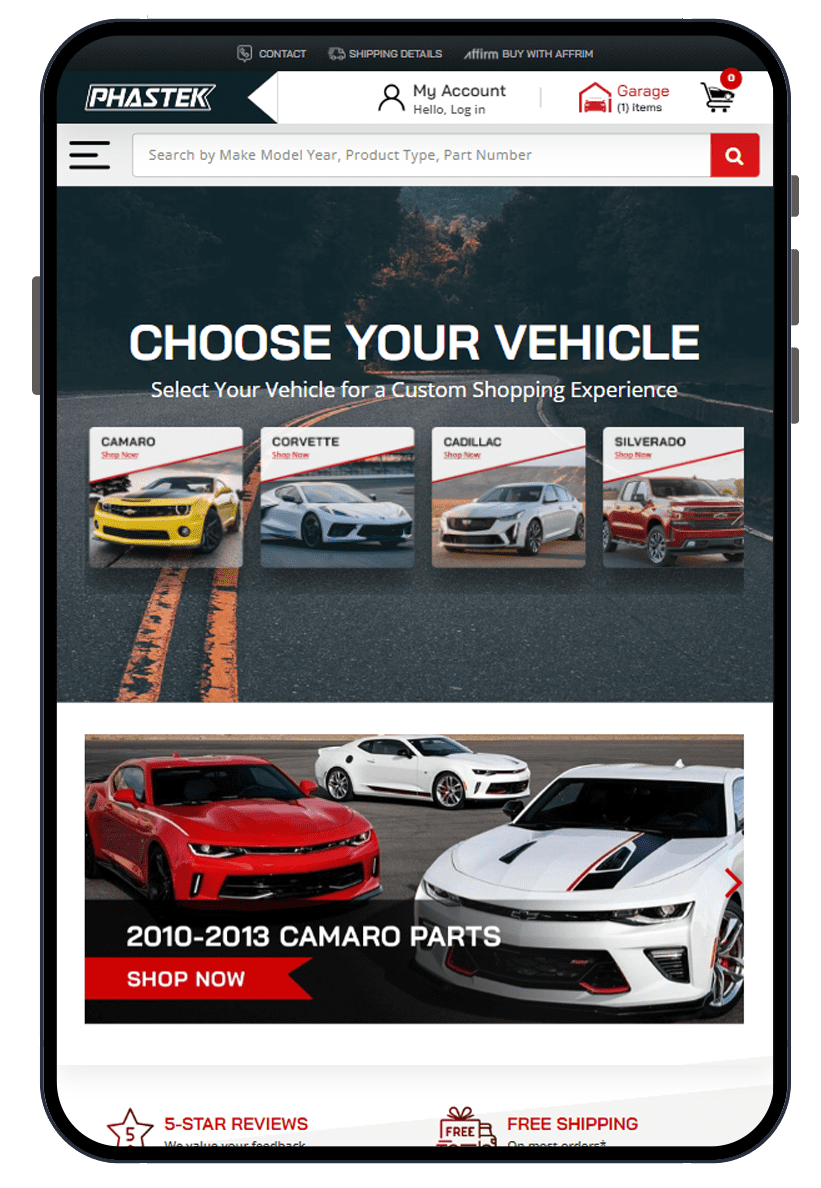 Category Page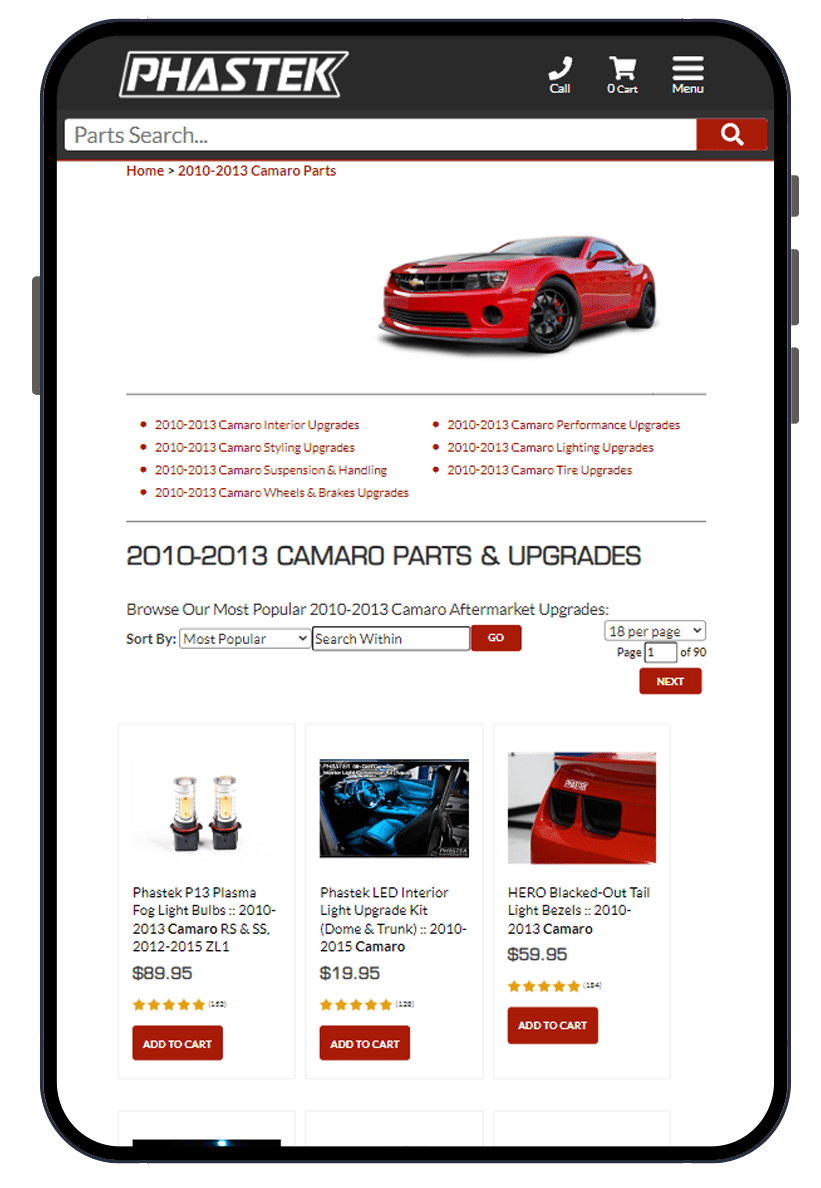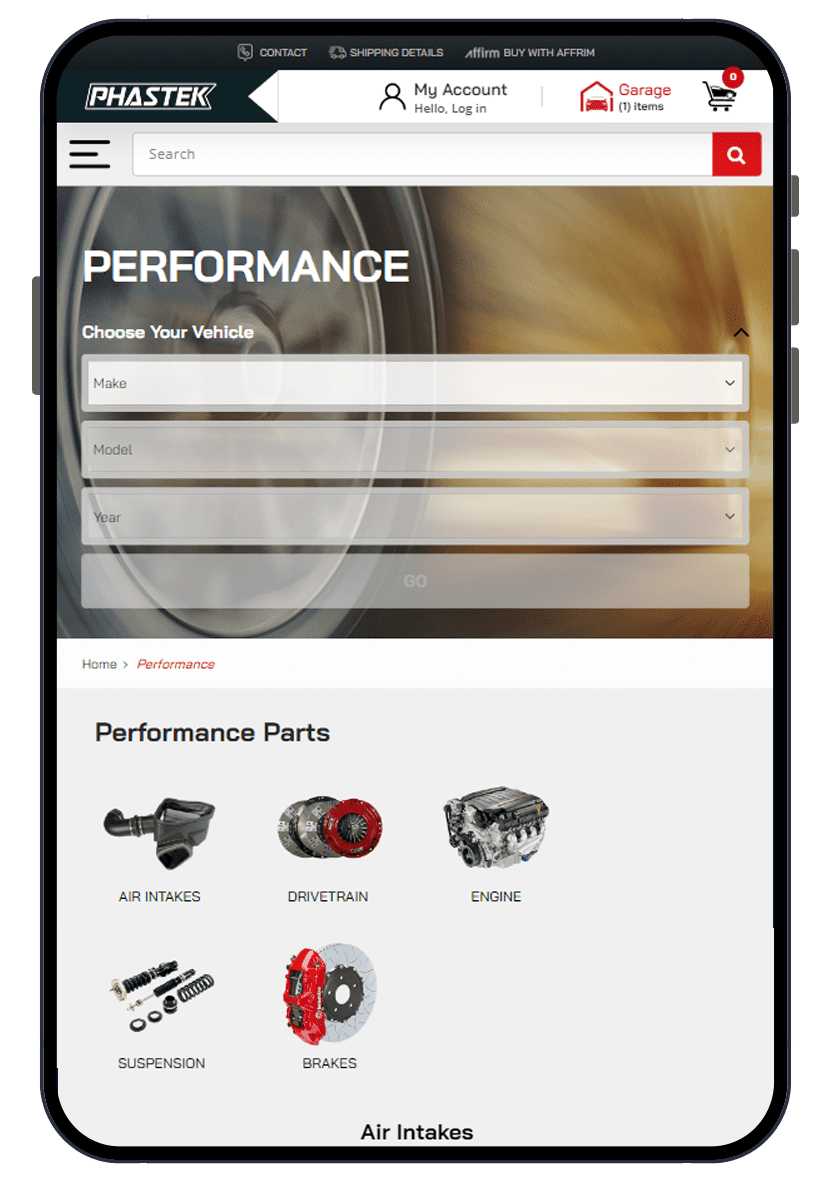 Product Page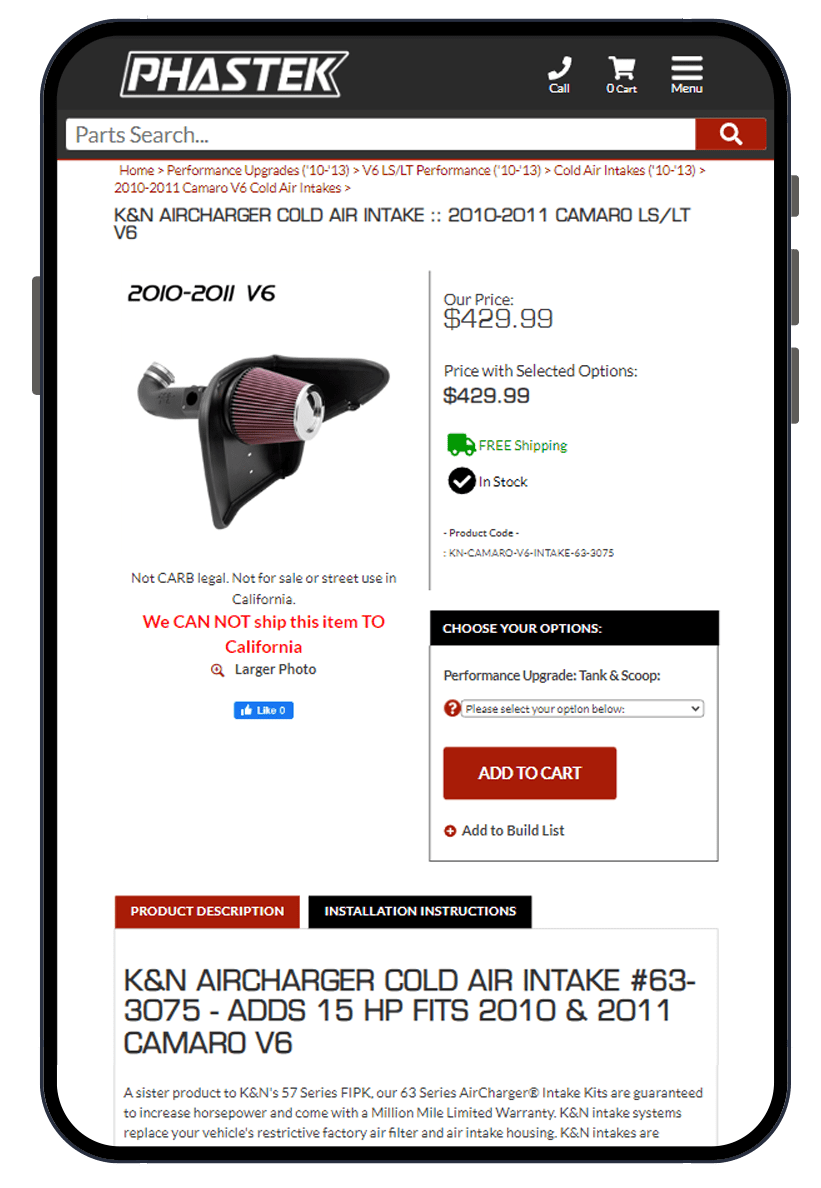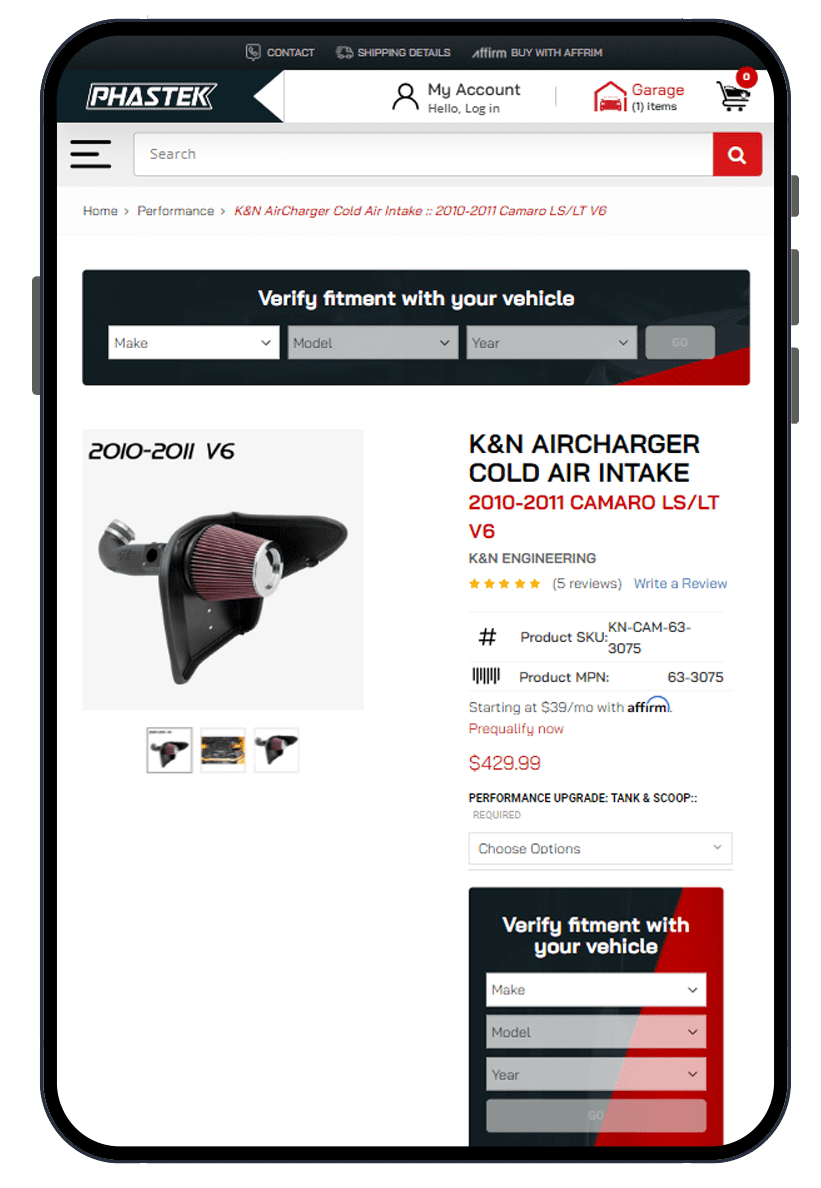 Start Your Project With Us
We'd love to hear from you