Using Google to Your Advantage
Some of the most easily accessible shopping on the internet is through most people's default homepage – Google. For that reason, it is extremely important to use the options available for E-Commerce businesses made for Google, to boost your sales and have a bigger marketplace on the internet.
Shopping Actions
Google Shopping Actions is a new platform that seamlessly links a companies e-commerce sales through Google search, assistant, and the new Google Express. Google Express is Google's answer to Amazon. Through Express, you can order lots of different types of products from many different brands. The amazing thing about all these features, is that they are interconnected. The shopping cart you use through Google, and the checkout, are all universally functional. And the success of voice assistants was not forgotten about, with Google Assistant now an integral part of the shopping experience.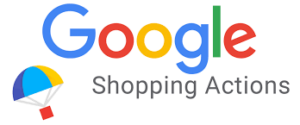 Inventory Ads
This Google feature allows businesses to show their products in inventory at the top of Google Search results. The great thing about this feature is that it is not preferential, small and large businesses alike are shown based on inventory relating to the local customer's wants and needs. This gives businesses a huge edge locally, based on what they have in stock, because customers nowadays normally check a businesses inventory online before shopping in person.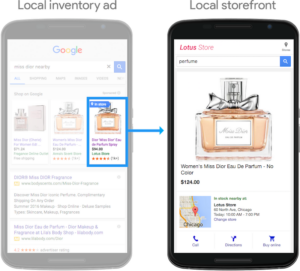 Shopping Feed
With the help of Google Ads and Merchant Center, Google Shopping Feed let's businesses upload or manually input their inventory to have it all tie into the Google Framework. From Google's description, "Shopping Feed connects and lists your products on the world's most powerful marketplaces, syncs inventory, and automates orders fulfillment. You will stay on the top, whatever the Ecommerce future will be.". Among other features, it keeps everything together by syncing it to the storefront, keeping track of orders, and helpful tools for SEO.



Conclusion
These useful tools are available for business owners and should be taken advantage of. With Ecommerce on a constant rise in the retail market share, and Google being a major household name, it is extremely important to capitalize on the opportunity.