BigCommerce Store Migration & Redesign
ZUUM is an industry leading Value-Added Distributor with a serious focus on firmware, driver development and technical support. Their collective knowledge of the audio and video industry gives them the confidence to guarantee client satisfaction. While their knowledge of the audio and video industry is practically unmatched their experience and expertise within eCommerce has left much to be desired. ZUUM understood their position and sought out MAK Digital to help bring their site into a new era.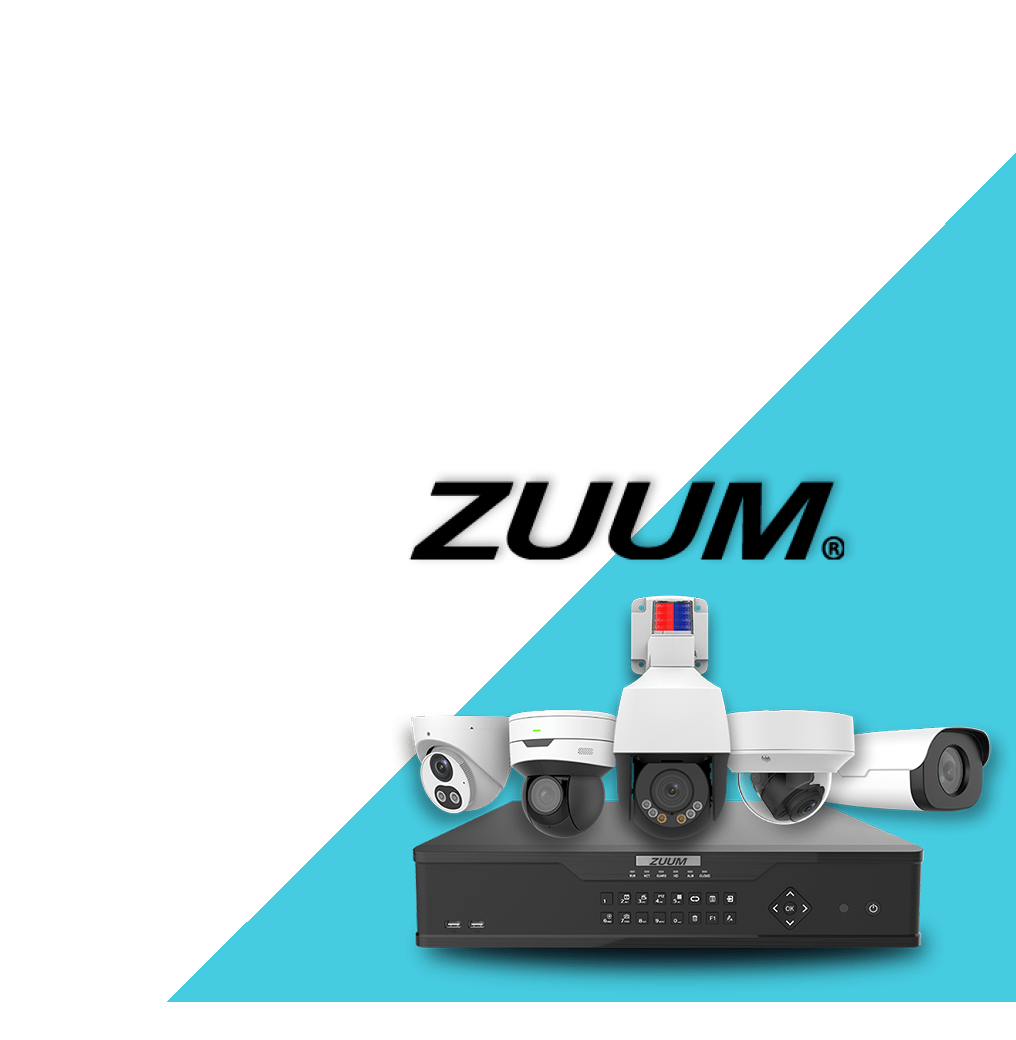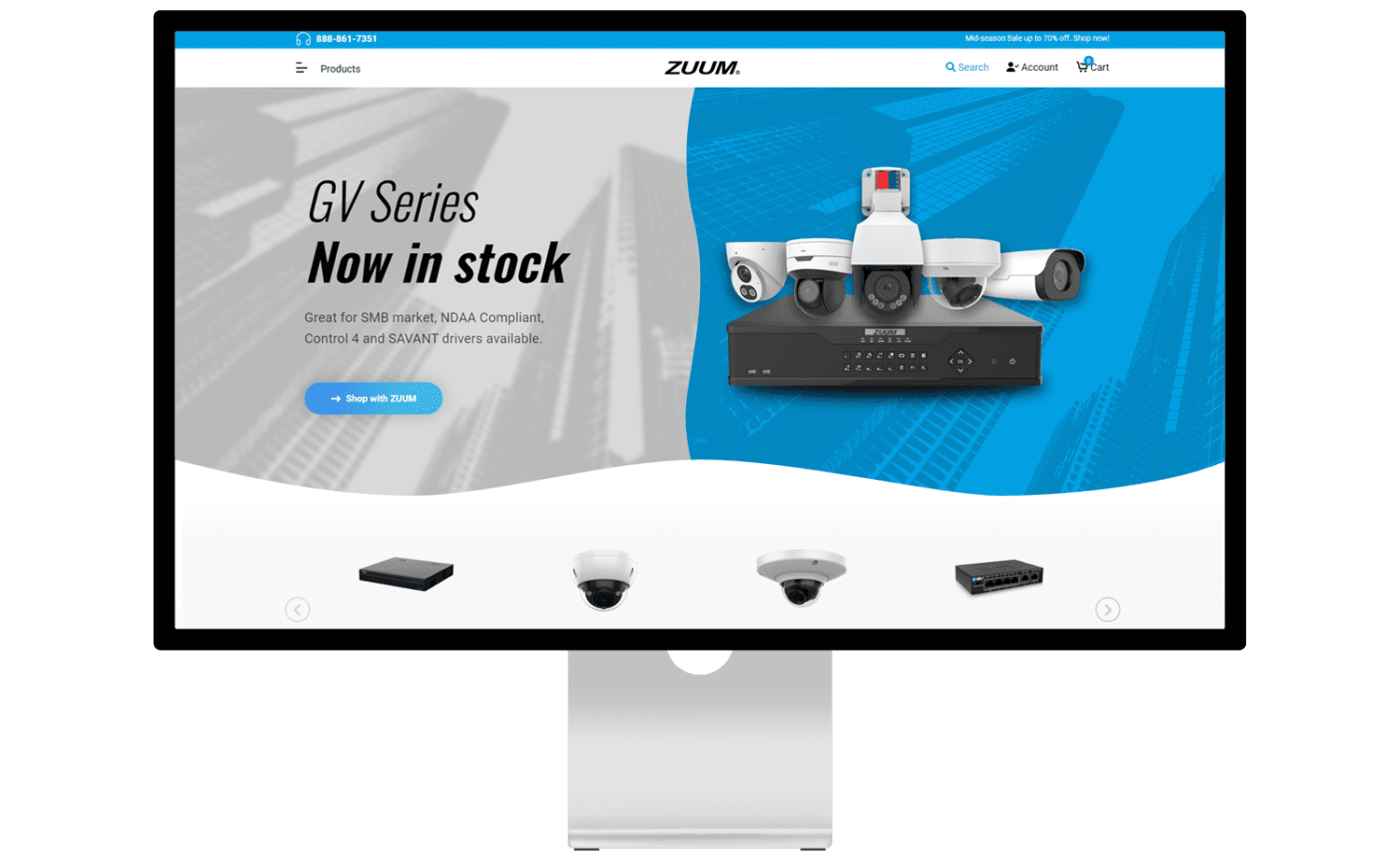 Project Details
ZUUM had operated successfully within their means with an eCommerce site that was built with only the bare minimum. The old ZUUM website featured large amounts of white space with little to no branding or style. While the site was easy to navigate (mostly because there was only product pages) much of the product information was spread apart, not easily readable, or viewable. Having product pages that were difficult to gather made it harder for a consumer to shop effectively. Not to mention the lack of modern-day eCommerce features such as 'Quick View' or 'Compare'.
The project consisted of three main stages as follows: First, migrate ZUUM and all accompanying data from Volusion to the BigCommerce platform. Second, redesign the site utilizing BigCommerce Stencil technology bringing it a modern appearance and capabilities. Finally, optimize the site for peak search engine performance (SEO) across all media mediums, desktop, tablets, and mobile devices. The project duration was from March 2022 to November 2022, the new version of ZUUM went live on XXXXX.
Technologies:
BigCommerce Stencil
ShipStation
Rewind Backups
PayPal Braintree Payments
Custom Programming:
Complex Data migration from Volusion to BigCommerce
Custom BigCommerce Build
Custom product template allowing to attribute product specific components
Custom Mega Navigation
Custom B2B implementation specific to the merchant
Custom React component for the complex mobile navigation and 'my account' view on mobile
Multiple category page templates allowing for different presentations of the category pages
On-page SEO Optimization
Redesign
This redesign meant MAK's job was to take the groundwork that was the old site and create a modern, sleek, efficient, and optimized new version for ZUUM. Their old site as mentioned had no style or branding, the only colors present were blue in their logo and a black navigation bar at the top. Using that as a starting point MAK created a theme centered around their colors and started to build a complete site. This meant creating a site that was immediately legible to any consumer the moment they arrive at any page. The homepage specifically needs to tell you about ZUUM without you asking, making sure consumers immediately understood who they are shopping with and what they are shopping for.
In eCommerce it is successful strategy to propose additional sales to your customers while they shop. ZUUM now utilizes this strategy across all site pages. The category pages now feature specific popular products or featured products of ZUUM's choosing. The product pages will now recommend similar products other customers were viewing, hopefully leading to additional sales. We made sure all category and product pages information is displayed in an easy-to-read format. The user should flow through the site from homepage to checkout without a hitch.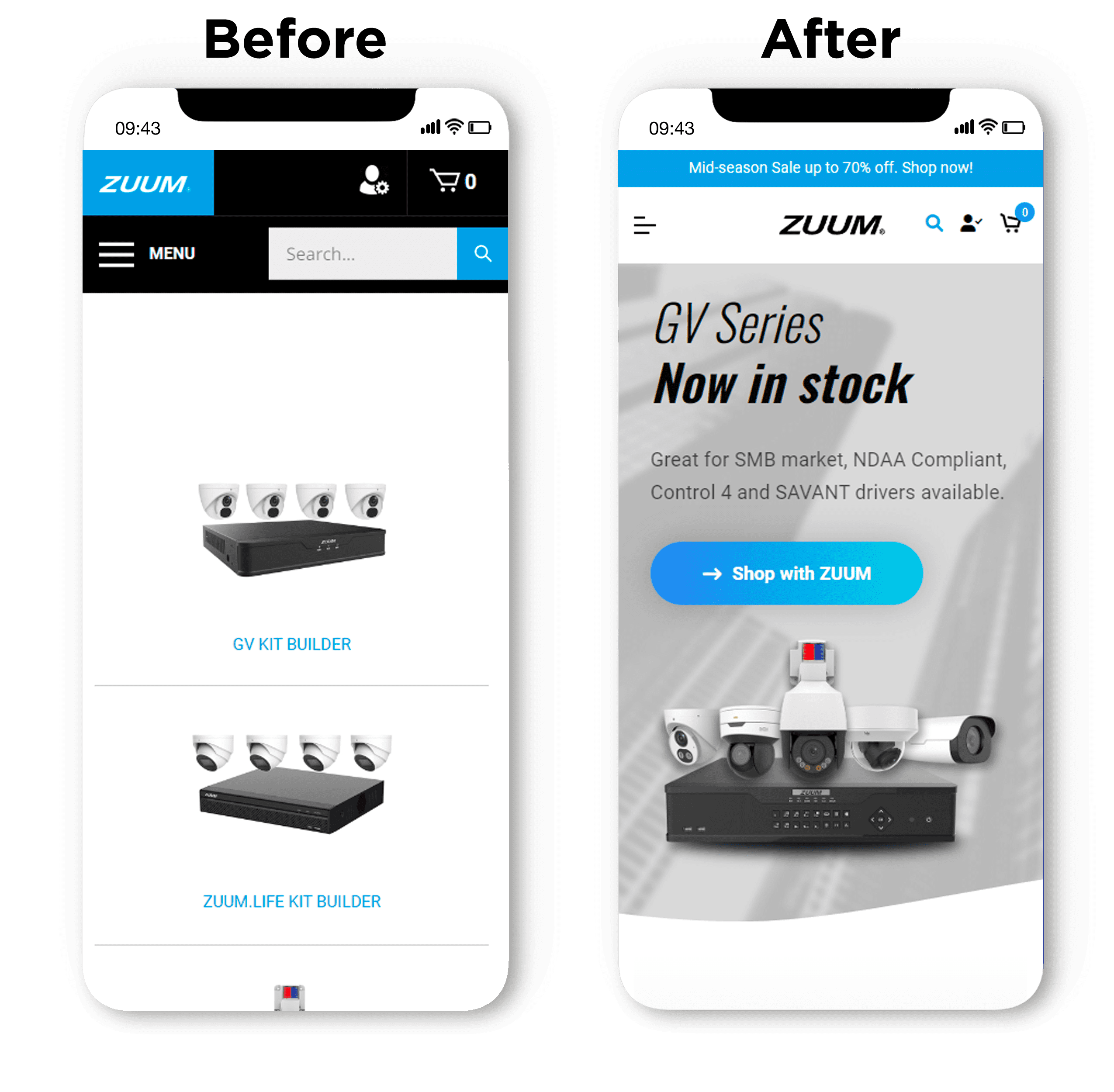 Zuummedia.com
Homepage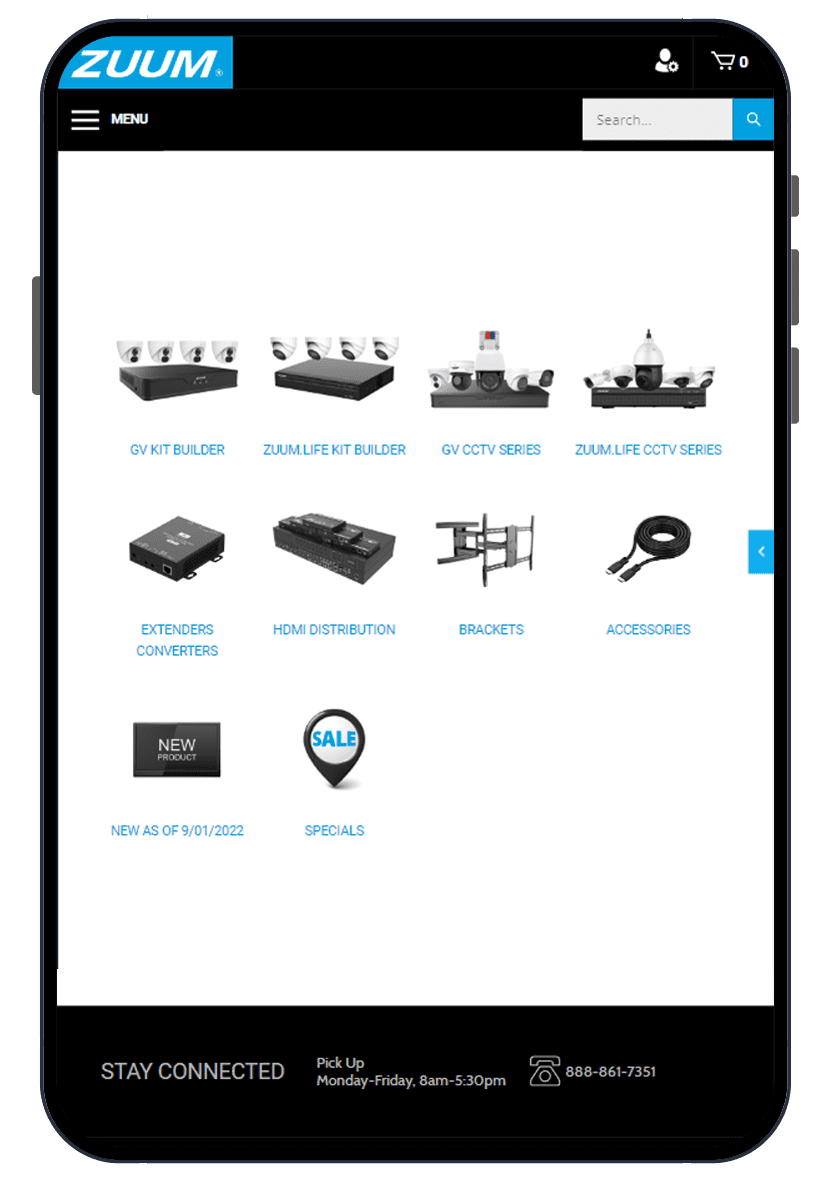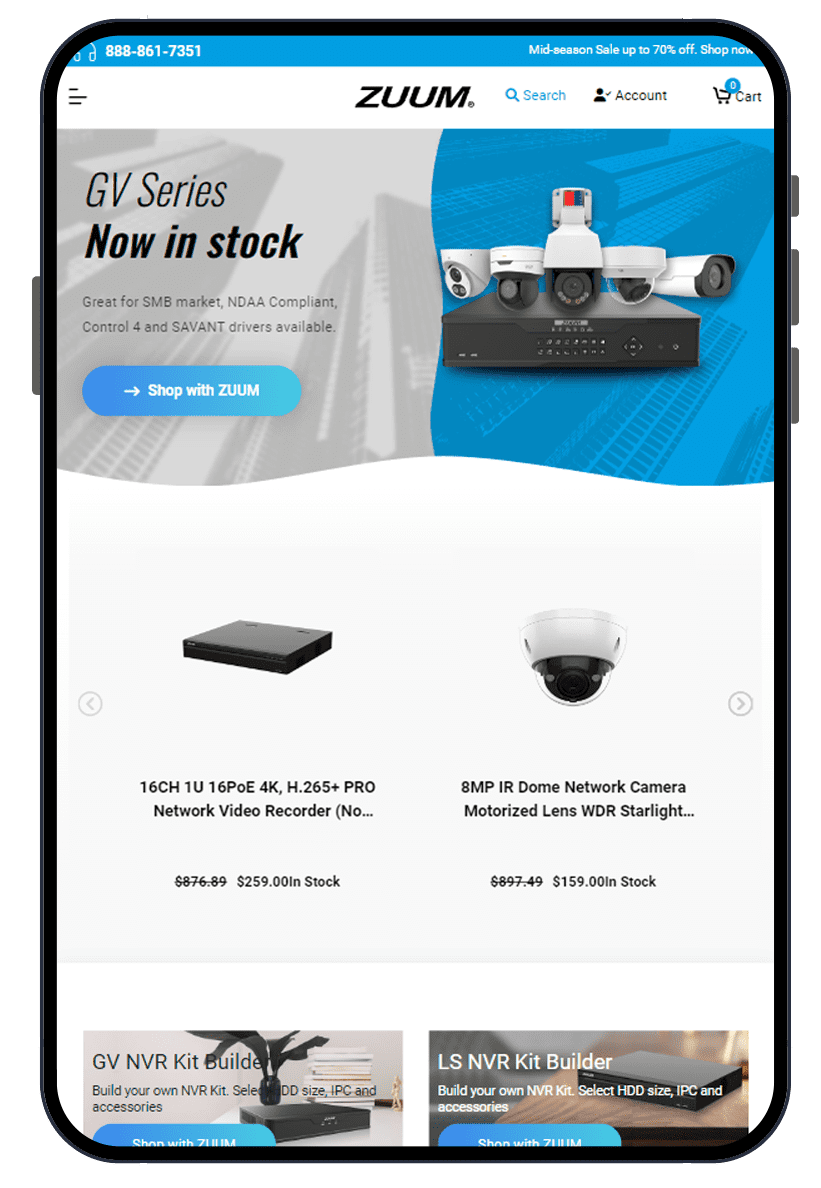 Category Page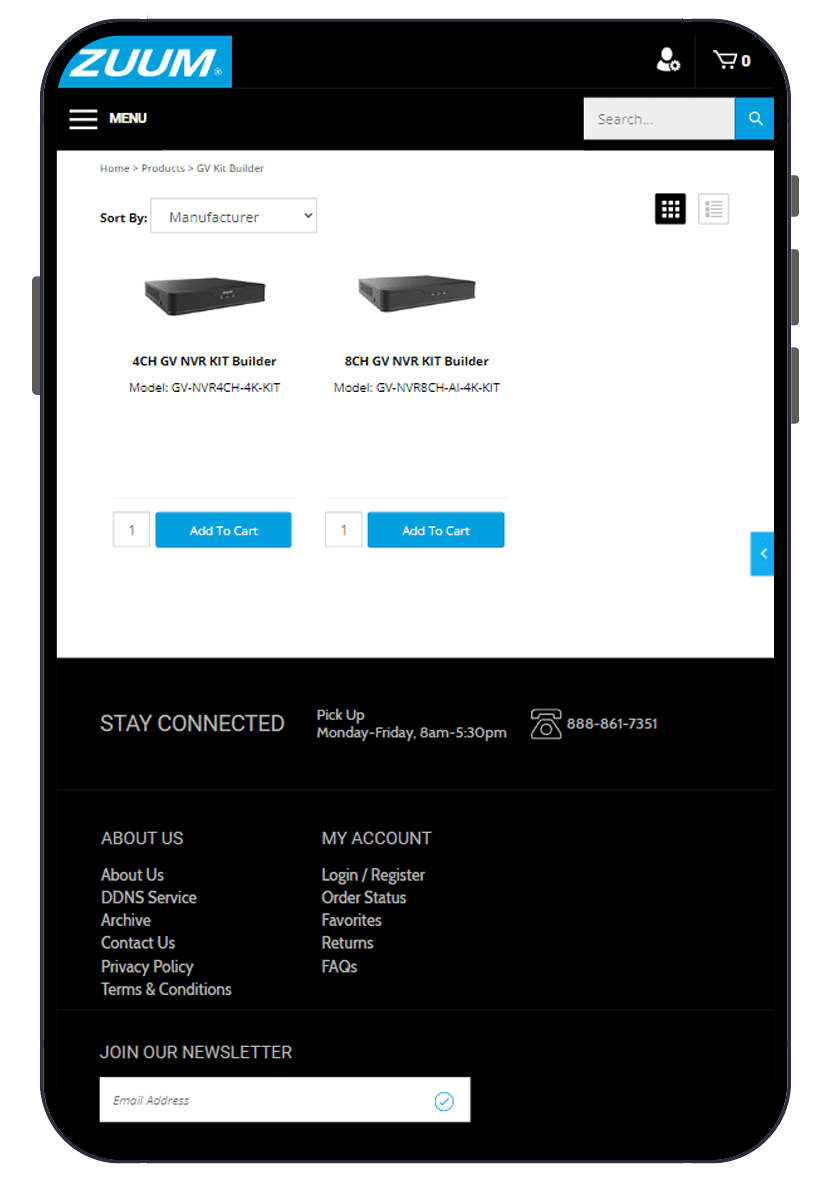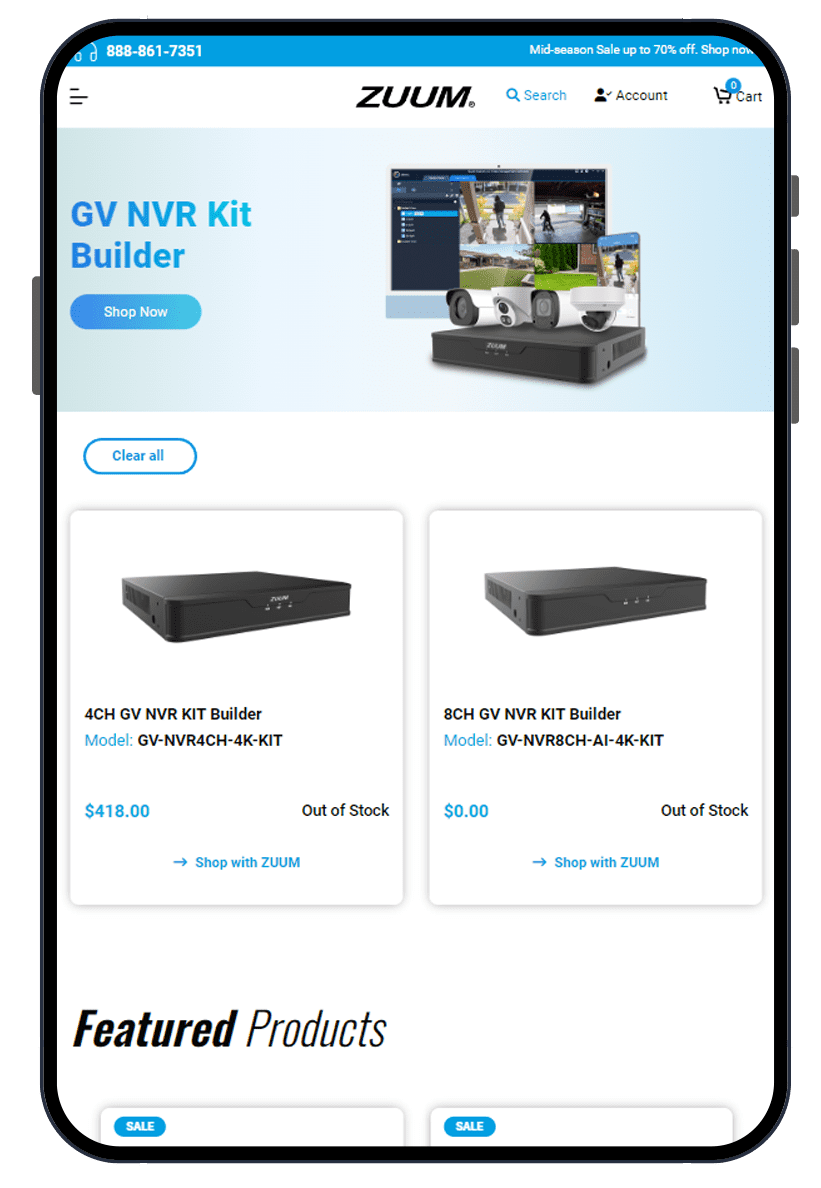 Product Page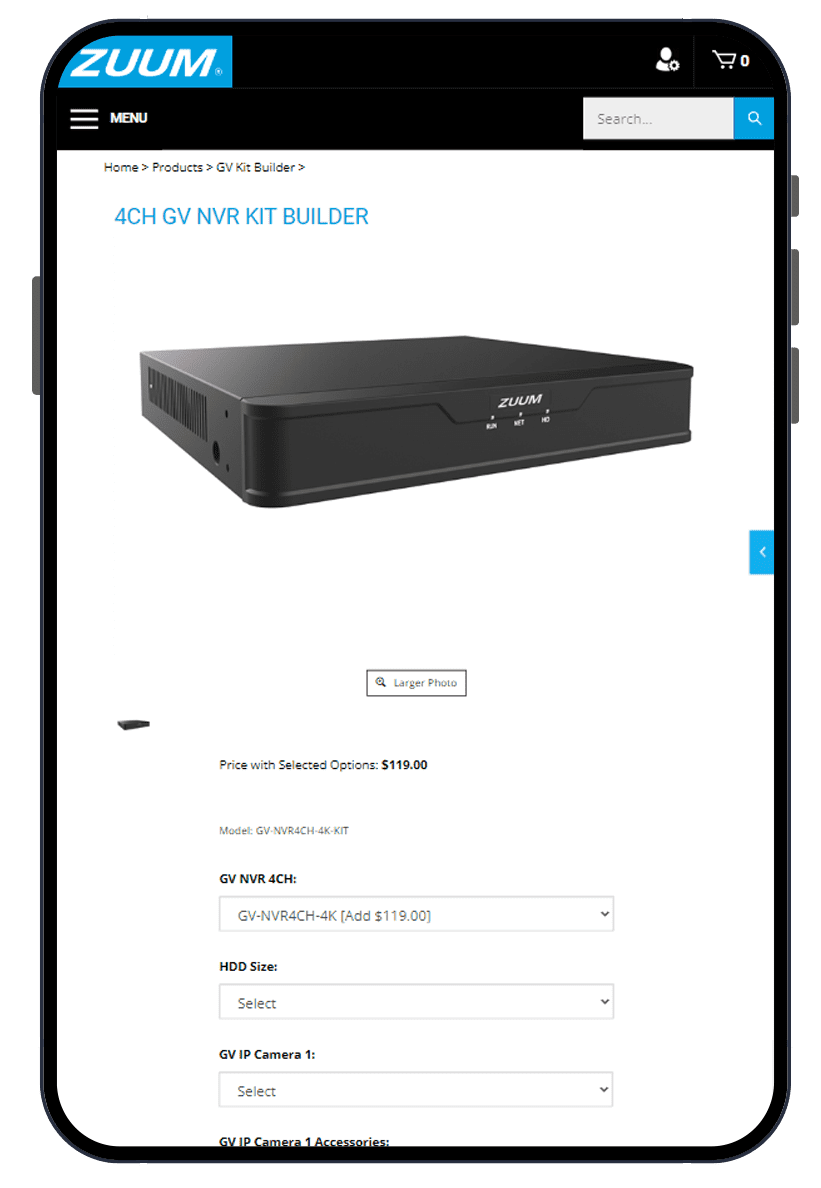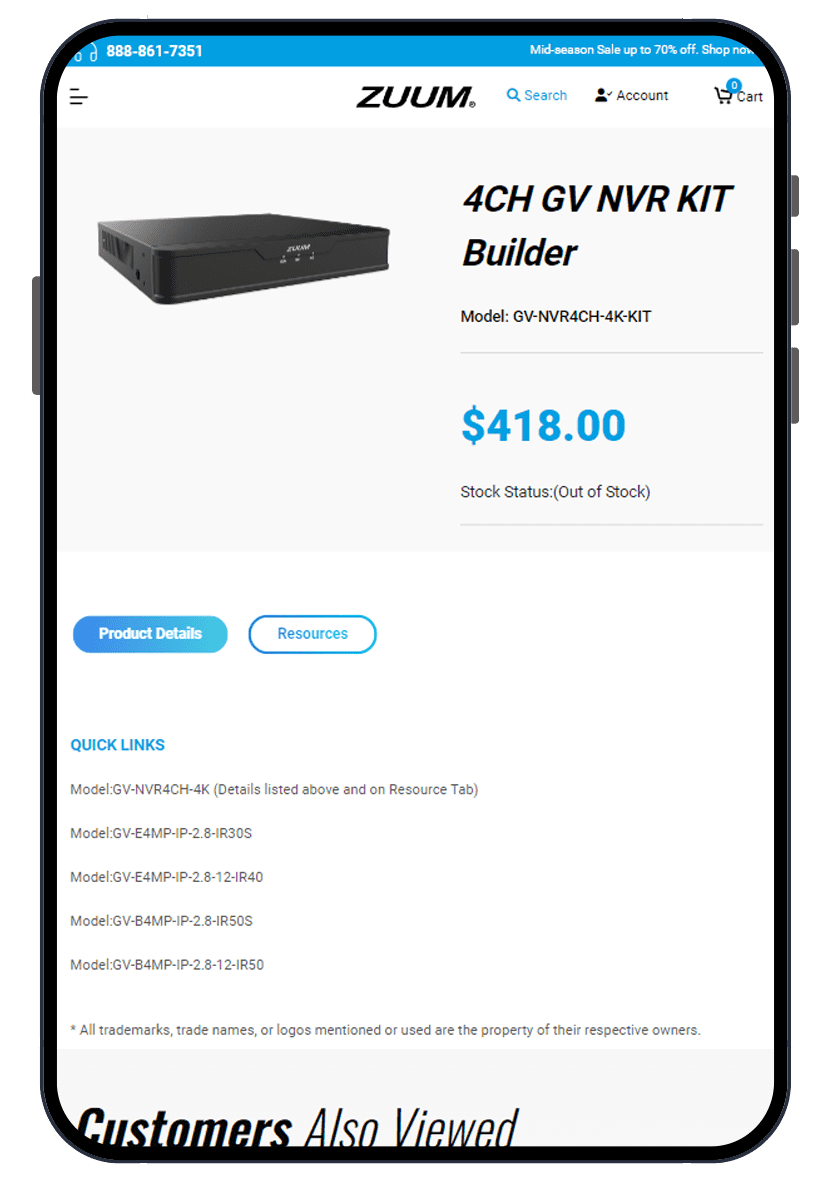 Start Your Project With Us
We'd love to hear from you