6 Effective Ways to Increase Your User Experience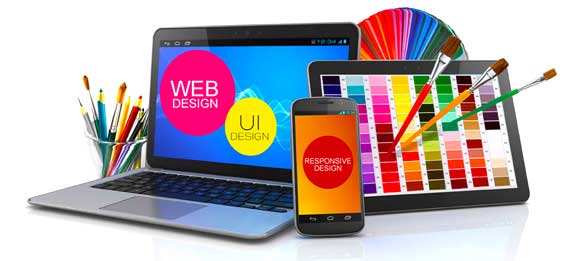 6 Effective Ways to Increase Your User Experience
When establishing a modern business, it's inevitable that at some point you're going to need to create a website.   A website is extremely effective for businesses as it helps educate your potential customers on all the information and services that your company currently provides.  It's not enough to just create a website though. Your website should provide superior user experience to make it easier for the customer to get what they came for and move forward with the checkout process.
In order to elevate your overall browsing experience, we have provided a list below of 6 Effective Ways to Increase Your User Experience.
1. Mobile Friendly & Responsive Design
With the recent rise in mobile conversion rates, smartphones are driving huge traffic to a number of websites and it's essential that your site be a mobile friendly & responsive one. To cater to the browsing needs of your potential customers, going mobile friendly is now an easy way for website owners to ensure better visibility and functionality of their website.
There are a number of tools that can help you check the responsiveness of your websites. Check to see if your current site is responsive here.
2. Website Security SSL
Your visitors will build trust with you if you give them the assurance of the safety of their payment details saved on your website. Having strong website security guarantees an exceptional browsing experience for your users. A security seal is going to get more and more clients for your business which ultimately leads to higher mobile conversion rates.
3. Page Loading Time
Page loading time is crucial when offering an exceptional user experience for your clients. If the loading time for your website is too slow, it will frustrate your clients and ultimately lower your conversion rates. Page loading time also plays a vital role when helping users decide whether or not they are going to continue to utilize your website for their shopping needs.
4. Color
Color matters when it's about creating buttons as well as choosing the one for your website. Being a person investing in the development of a website, you're going to need to think about the psychology of the color you're going to choose. It's been researched that soothing colors can further assist in increasing your websites conversions. Each color has a different message and thus, think on the message you wish to provide to your users while choosing a color for your site.
5. High-Quality Images
They say "a picture is worth a thousand words", as it helps communicate a message much better than written words do. Images are effective but they won't do any good if they haven't been created well or optimized for SEO. When using images, try to use the ones with high-resolution and establish if they have any connection with your website. Don't use stock images; we assure you they are not as effective as real ones. Though images will add to the complete aesthetics of your website, they also contribute to holding the visitors over the website and add to their overall experience.
6. Well-Made Headlines
The headlines must establish a connection with the potential customers and need to be content that your customers are looking for. Keep in mind to include multiple keywords for targeting the message to the right audience. Including keywords not only matters for attracting potential customers to your website but it also assists in ranking your website well in search engine results.Headlines are given more weight by search engines so including keywords in the same could help any website rank well.
Conclusion
There is no doubt that digital landscape is growing with some exceptional elements which provides an incredible opportunity to users in the form of outstanding user experience. To elevate your users' experience a bit more, keep in mind to consider the above-mentioned points. Besides making those much-needed conversions, providing an outstanding user experience is another consideration that must be fulfilled with the development of a user-centric website.