BigCommerce Store Redesign
Pickett's Mill Armory are online purveyors of high-quality AR-15 parts, hailing out of Atlanta Georgia in the south these guys know their guns. That being said, firearms and weaponry are their specialty, not eCommerce. The previous pmarmory.com website was about as bare bones as they come. Tons of white space, awkwardly placed images, and text, minimal modern-day features, and to top it off it was not coded to be responsive! Pickett's Mill had finally had enough with their old site and approached MAK after seeing our success in the Firearms industry.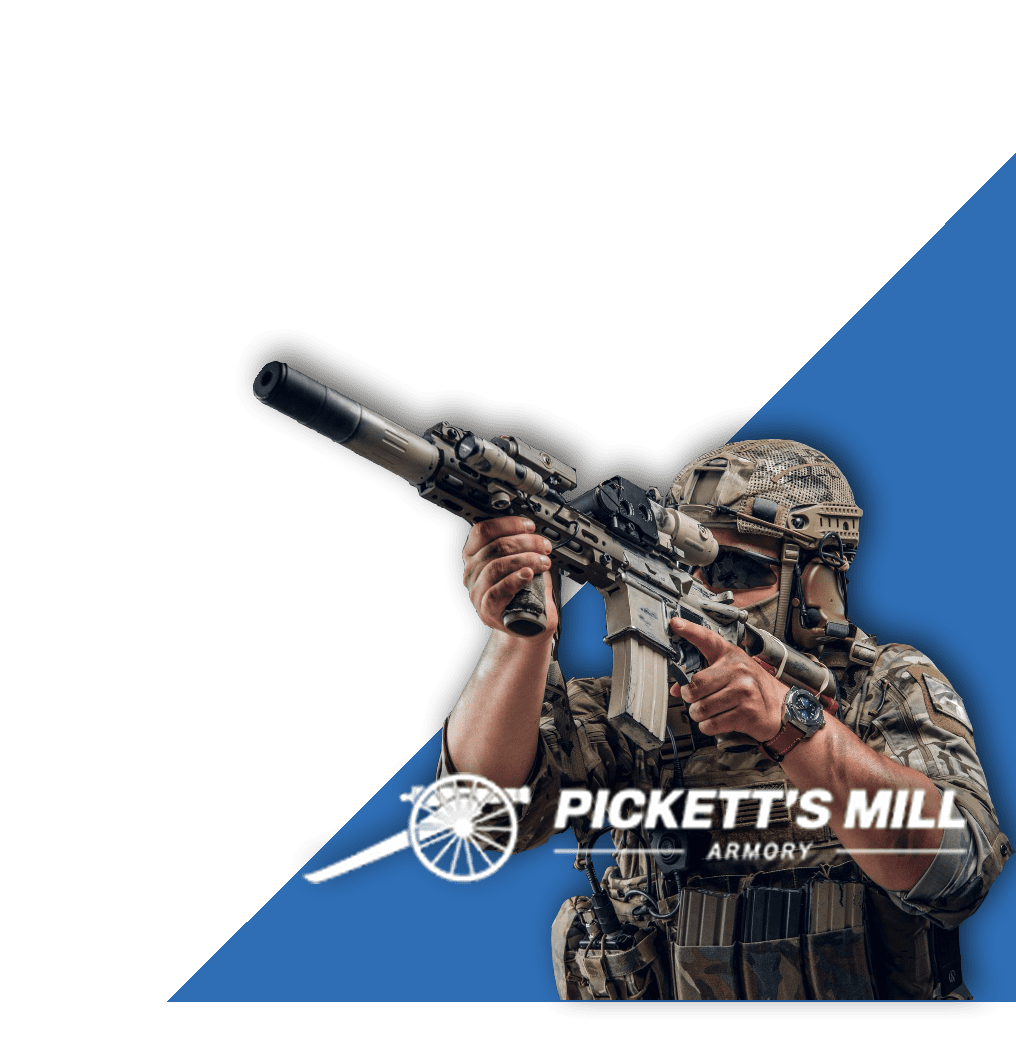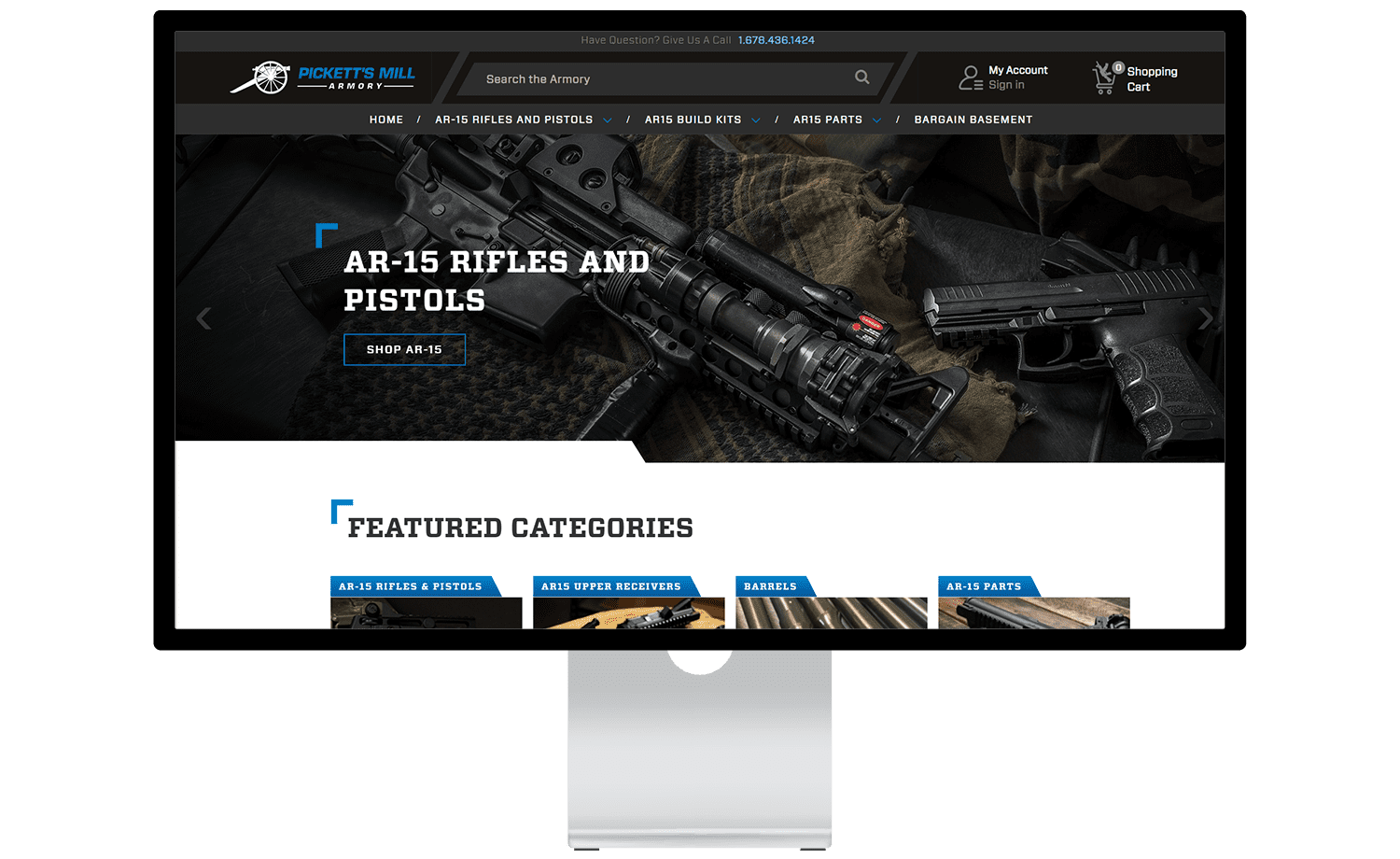 Project Details
This project was focused on redesigning pmarmory.com as they were initially happy with the BigCommerce platform. Excited to see the capabilities of a new version of their site MAK happily got to work. The project took one month to complete starting in October 2022 and ending November 2022. The new version of pmarmory.com is now mobile capable across all screen mediums, otherwise known as being responsive. Users should experience an easy flow from the Homepage throughout the site until checkout.
Technologies:
BigCommerce Stencil
ShipperHQ
Ship Station
Rewind Data Backups
Searchanise Search
Klaviyo
Custom Programming:
Custom built BigCommerce Template utilizing Stencil Technology
Custom React mobile navigation component
Custom React side cart
Custom Searchanise implementation
Custom additional-product-tabs component
Redesign
The redesign of the website was focused on first giving Pickett's Mill Armory an identity, the previous version had tons of whitespace with no style or branding. This left an overwhelming feeling of an unfinished website, and that feeling can have shoppers leaving your site in a matter of seconds after arriving. Shoppers need to feel safe and secure when browsing your site. If your site looks unfinished a shopper could easily relate that to being an un-safe area to shop and share personal information.
After establishing a brand and identity to use throughout the store the redesign was focused on creating a positive user experience. The previous version of the site was very bare bones, no featured products, no modern-day features, slow load speeds, and more. Redesigning the layout of the landing pages lead to all of them having a better layout of information while now promoting additional shopping options for consumers! Adding modern-day features like, side cart, responsive design and wish lists all help bring pmarmory.com into the new era of eCommerce!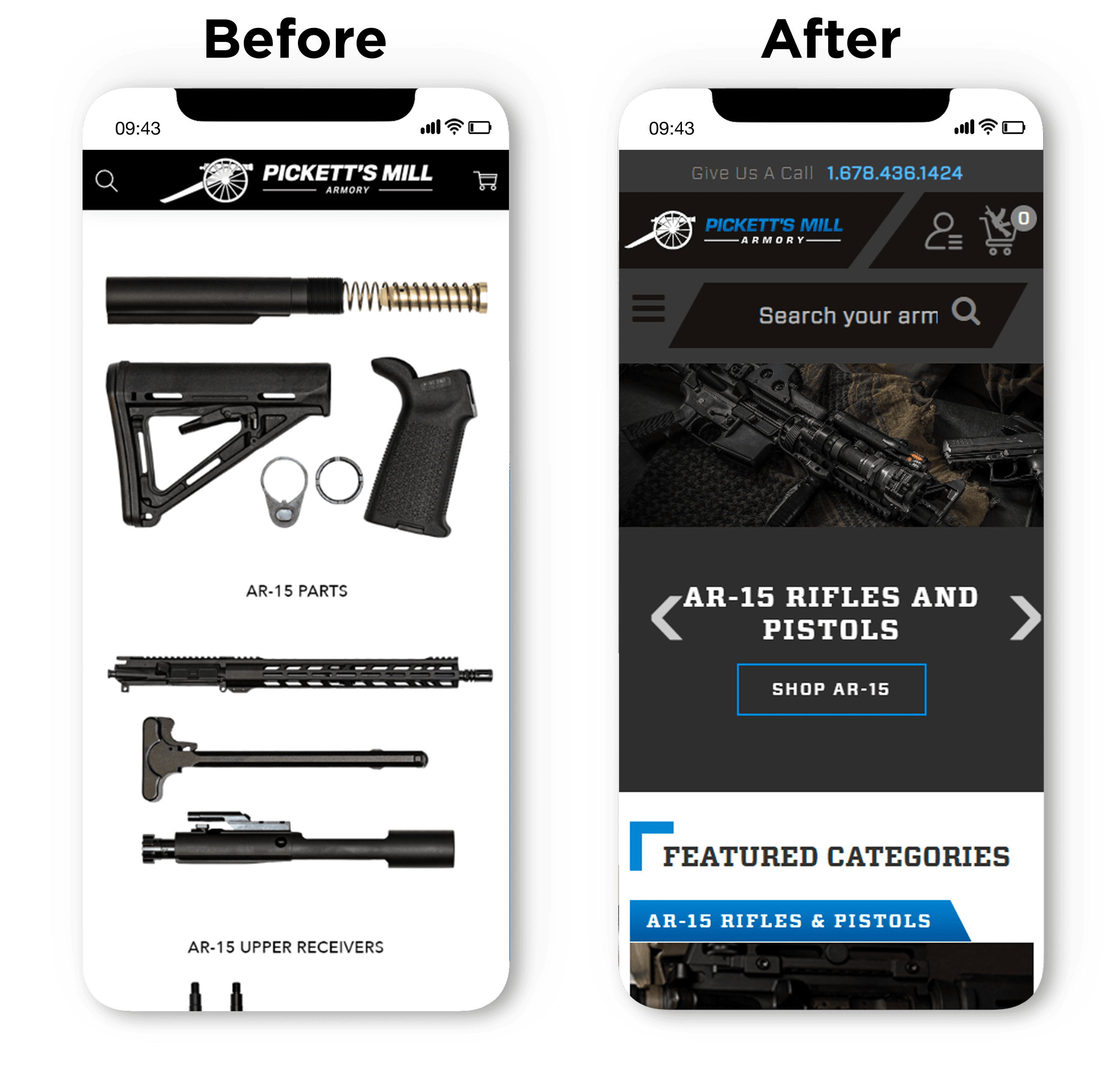 PmArmory.com
Homepage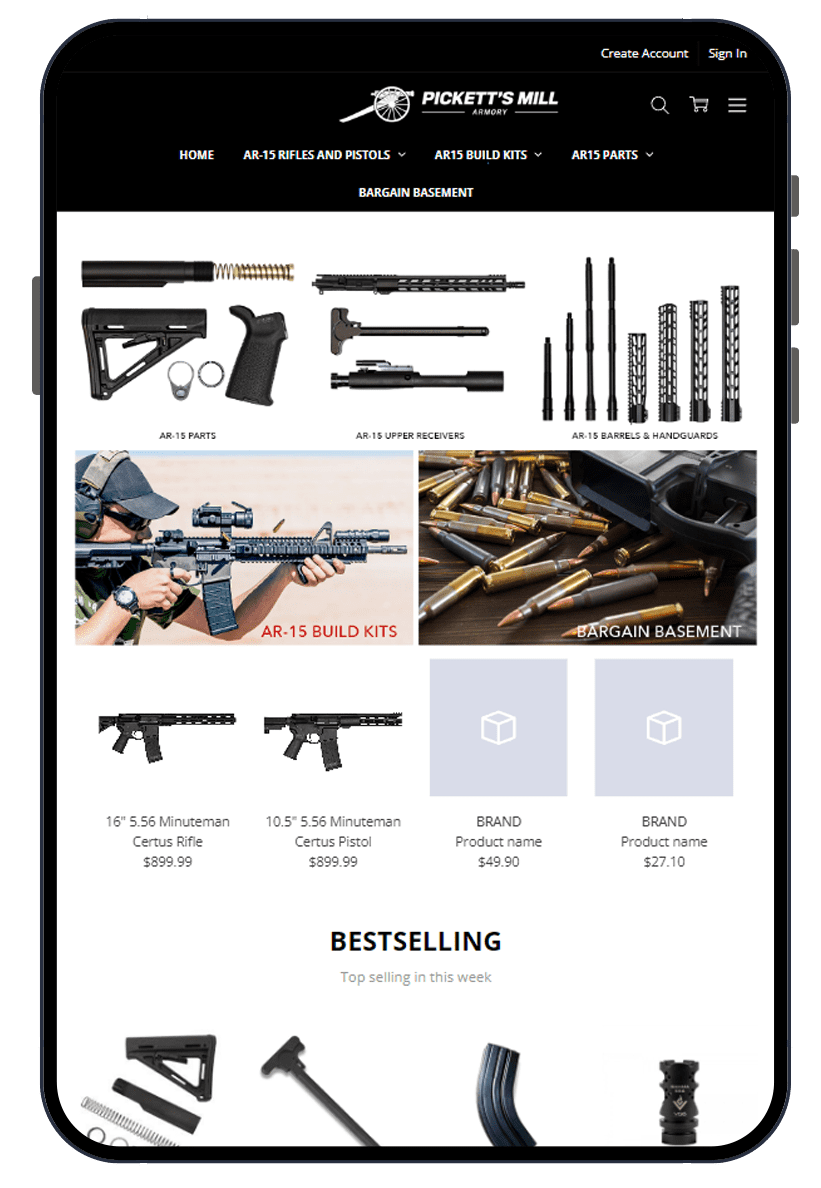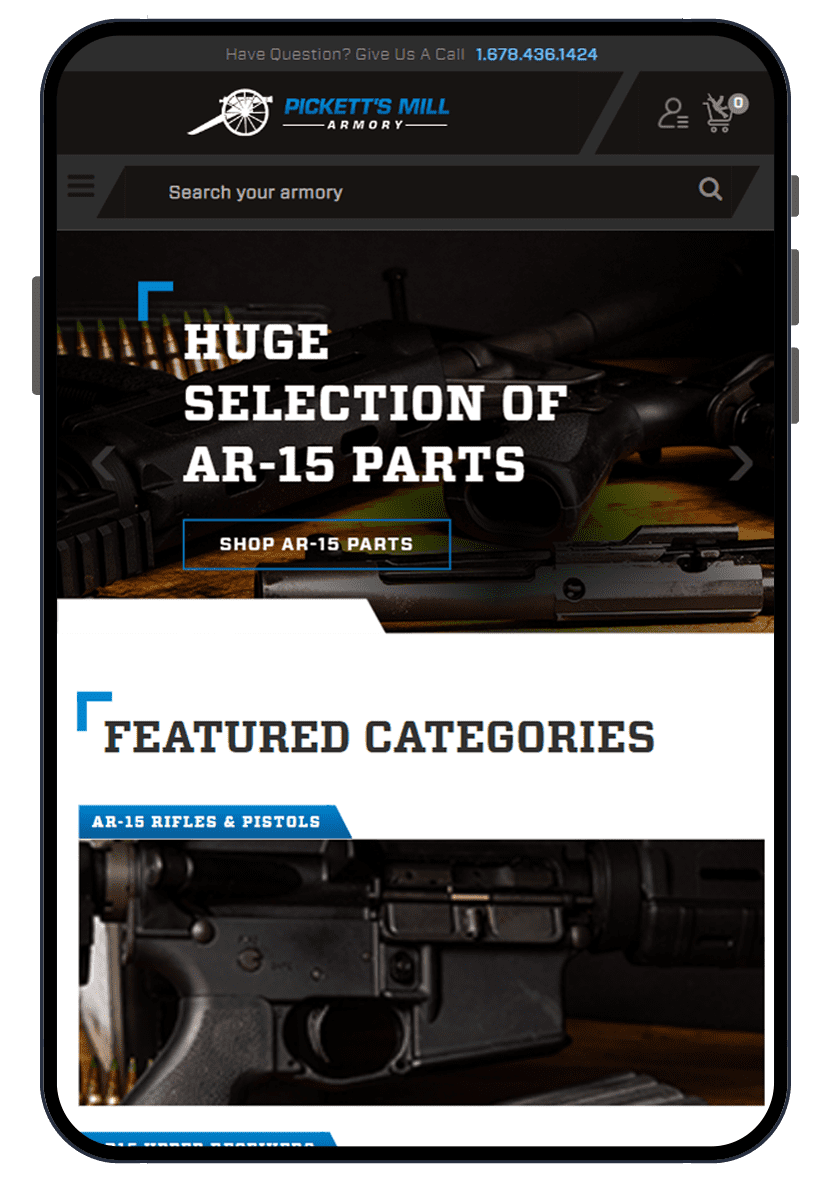 Category Page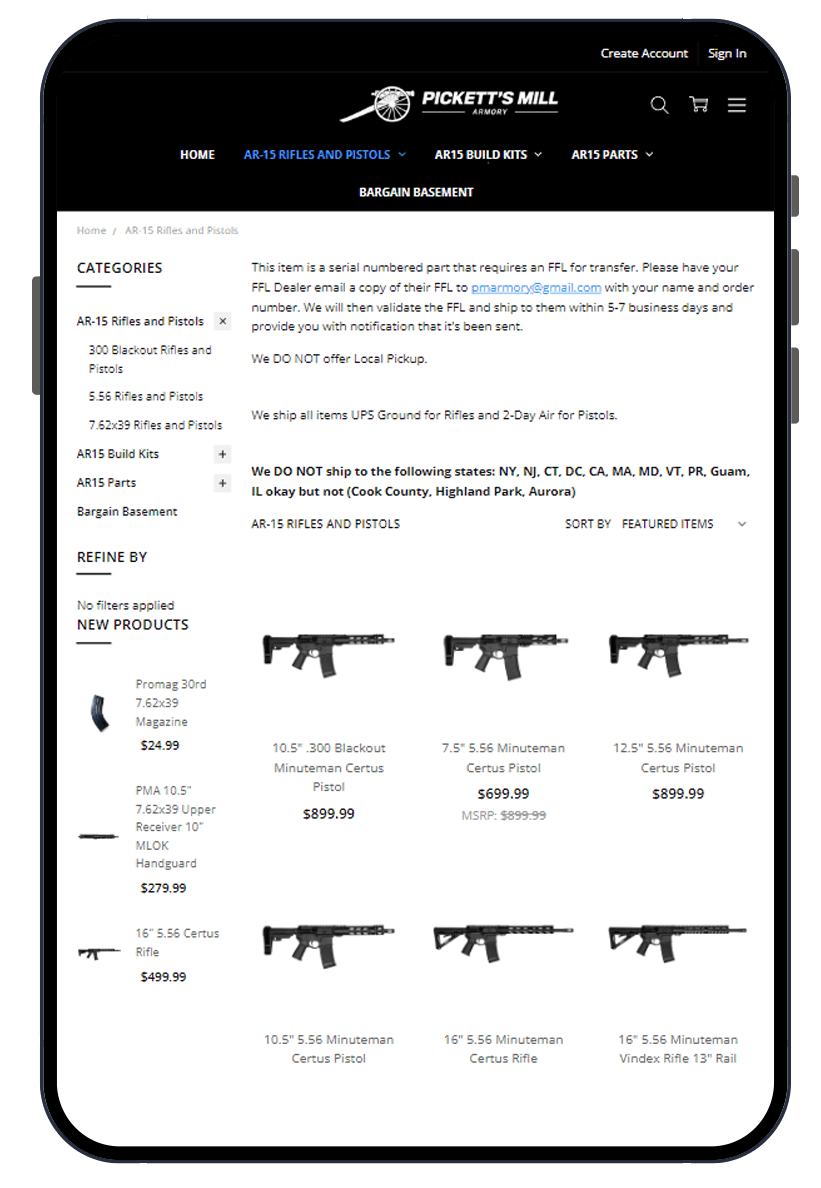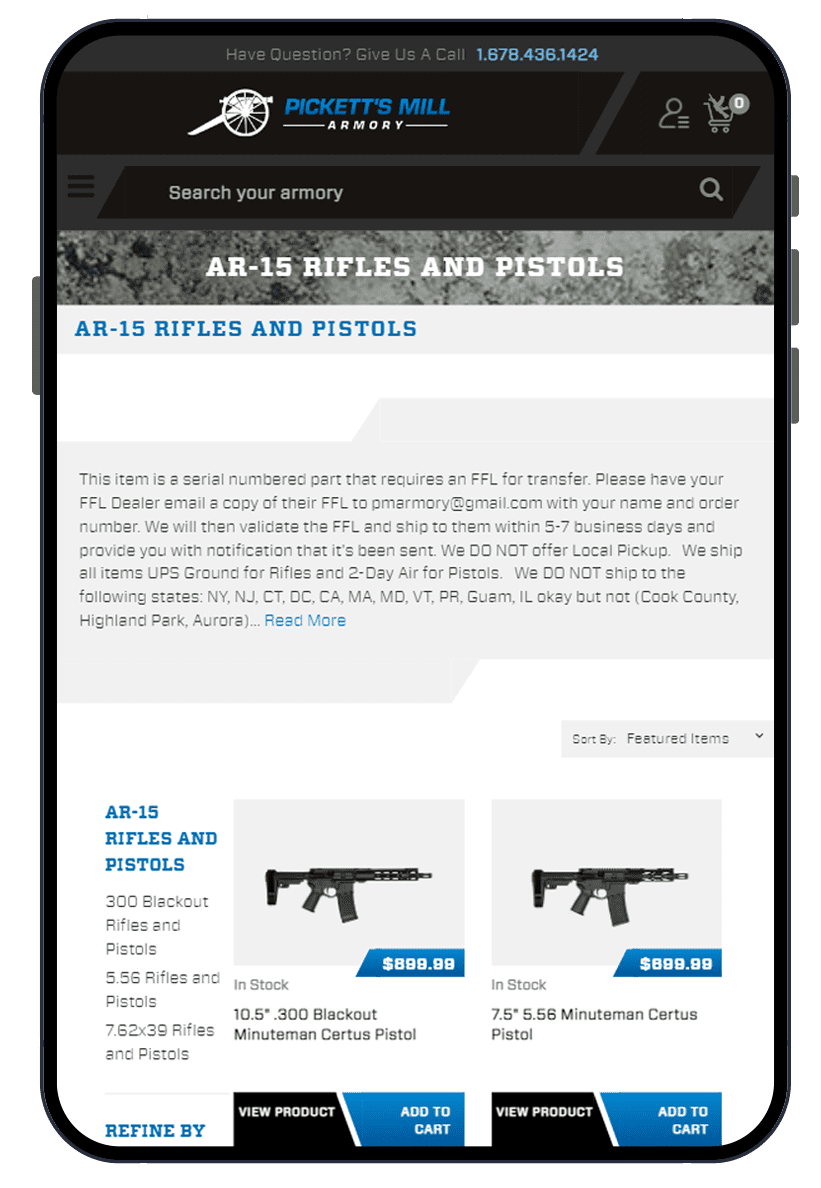 Product Page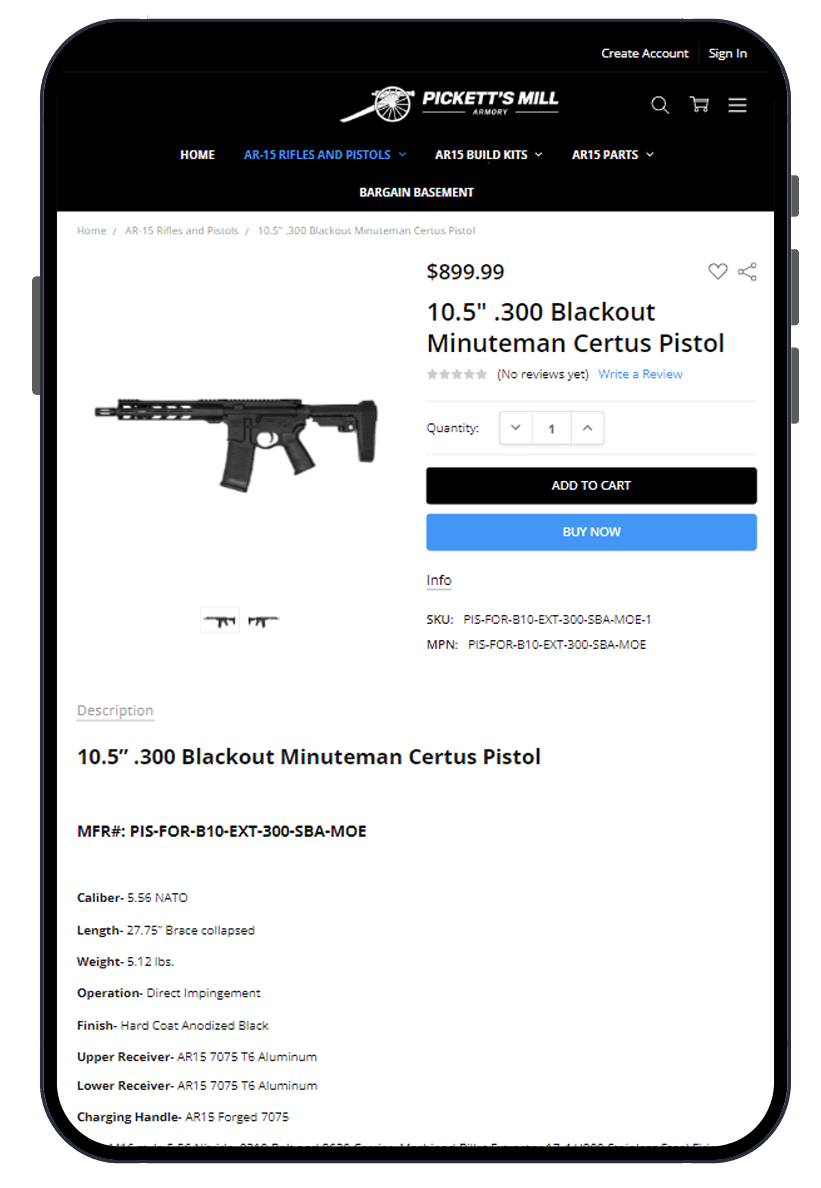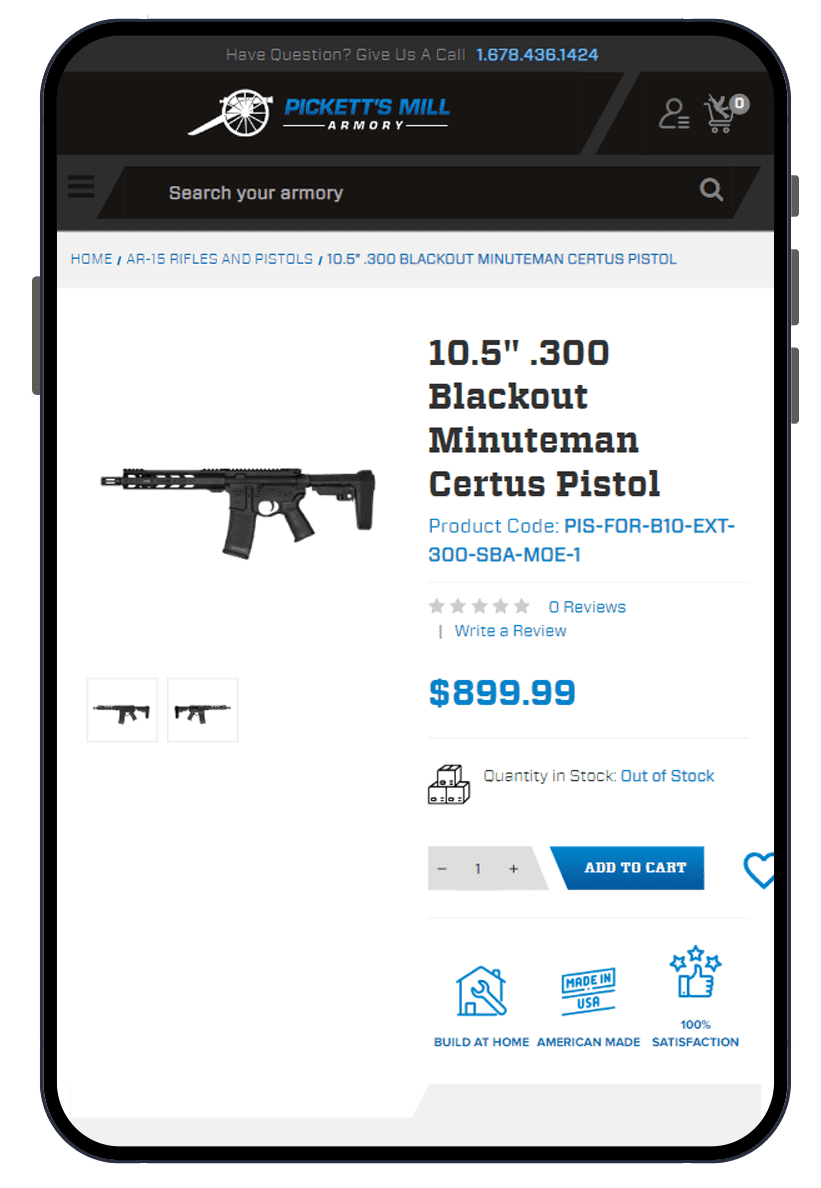 Start Your Project With Us
We'd love to hear from you