Buy-Now-Pay-Later, Recent Announcements Show the Trend Rising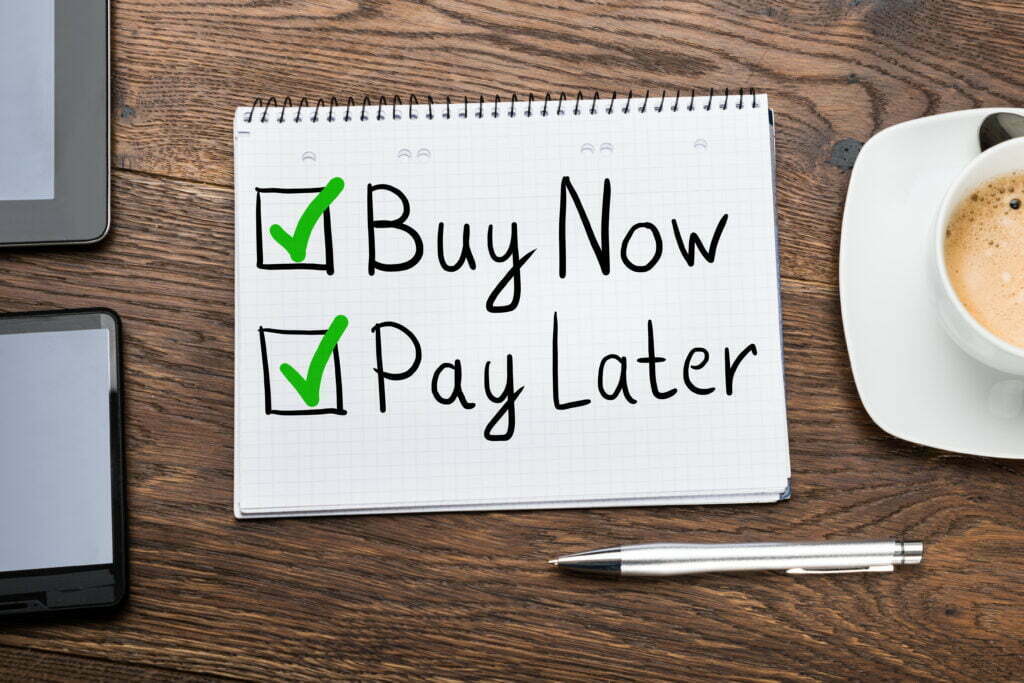 More than half of American consumers can't afford everything they need or want because they live paycheck to paycheck. But this shouldn't stop anyone from getting essential items or even some nice-to-have items. Considering that many American consumers fall under this category, it would be unwise for retailers to not sell to them. This is how "Buy-Now-Pay-Later" (BNPL) came to be.
In the last two decades, BNPL has become an increasingly popular sales strategy. Vendors use BNPL to ensure buyers can enjoy the privilege of owning the items they want although they can't pay for them upfront. However, BNPL is not the same across the board. Vendors tend to create diverse methods to implement it depending on their type of market.
Ahead, we discuss how Target's recent partnerships with Sezzle and Affirm show the dynamics that fall under Buy-Now-Pay-Later options.
Target Partners with Sezzle and Affirm to Create Buy-Now-Pay-Later Shopping Experiences
Recently, Target, announced its partnership with two BNPL providers, Affirm and Sezzle. Target claims that they are "investing in new financial tools that make our shopping experiences more flexible and personalized to guests' needs, right in time for the holiday season."
Target announced the partnership with Sezzle will cover small-ticket purchases such as pajamas and party supplies. The BNPL offer that comes with will allow buyers to spread out payments into four installments over six weeks. Target is attempting to help consumers avoid making purchases that stretch out or go over their budget.
The Second Chance Shopper
One of the BNPL dynamics is the second chance shopper. Second chance shoppers are not the type of consumer who must rely on BNPL options to shop. Typically, second chance shoppers earn enough to afford the items they need. However, they still can utilize BNPL options to help balance their finances by avoiding straining budgets to accommodate small transactions. According to a study by PYMNTS, over 70% of persons interviewed claim they use BNPL to help them buy items they want without spending too much.
Second chance shoppers are not unreliable but are mindful of their expenses. If there are payment options that allow them to spread payments most would opt for said options. According to the study, 65% of second chance shoppers earn over $50,000 annually; 30% earn more than $100,000 per year.
You begin to understand their consumer behavior when you learn that the average second chance shopper is a 44-year-old with a 662 FICO score. These shoppers typically have a credit score that falls 38 points below the average good credit score. One of the reasons they choose BNPL options is because it can boost their credit score; over 56% of the interviewed persons fall here.
Buy-Now-Pay-Later for Expensive Items
The Partnership with Affirm Will Cover larger ticket items that exceed $100. Target lists electronics as an example. Another PYMNTS study: The Next BNPL Horizon Report: Expanding Access to High-Value Services, an Amazon Web Services (AWS) collaboration, shows that consumers want BNPL to pay for more expensive goods and services. The study states that 43% of American adults, about 111 million shoppers, want BNPL options for expensive and long-term payments such as medical treatment and home remodeling.
The consumer behavior of the shoppers that fall under this category lean towards an alternative credit system because it is easier to manage than personal loans. 44% of the shoppers who like the idea of BNPL for large ticket purchases believe this. Of this type of consumer 26% use BNPL "to avoid locking up their credit lines for expensive purchases."
By now, you should see that BNPL is not a strategy that only appeals to people who can't afford to pay right away. Although the initial target audience of BNPL was people who can't afford to pay for stuff at once, BNPL has evolved into a sales strategy that aims at all types of shoppers. Target's BNPL agreements will cover at least two of the dynamics, if not all dynamics we addressed.
How Buy-Now-Pay-Later is A Sales Strategy
We mentioned above unfortunately many American consumers live from paycheck to paycheck, yet, still need to buy items and pay for them. As a retailer, you can't avoid all the shoppers who fall here, and neglecting them is not even a profitable approach because they are the majority. On the other hand, you can create BNPL options to target second chance shoppers or/and shoppers who fall into the category of BNPL for expensive items.
The idea that makes BNPL a sales strategy is the long-term guaranteed profit from the sales. Think about it this way; the items would remain in your store if these buyers, whichever dynamic you target, don't buy them. If you don't offer BNPL options, shoppers can go to other stores that offer BNPL options. Selling the items to buyers after collecting a small portion of the payment and putting them in a plan that requires them to pay the rest later helps you sell to people who would otherwise not buy.
Over to You
Of course, not all retailers offer BNPL options, especially small-scale vendors/retailers who may not have a defined way of implementing a BNPL strategy. However, it's a limitation that is probably affecting your sales, not to mention that it is also shutting out a big portion of potential buyers. Given the different BNPL dynamics you can use, nothing should stop you. We have found that no matter how small your eCommerce is, you can always use Affirm to provide BNPL options to your customers. Affirm is a BNPL provider that acts as an intermediate between the seller and the buyer, saving you the hassle of manually implementing BNPL.
Find what's best for your business and run with it, whether that means creating a BNPL option or keeping it traditional where buyers must pay upfront.