Klevu Launches Product Discovery Suite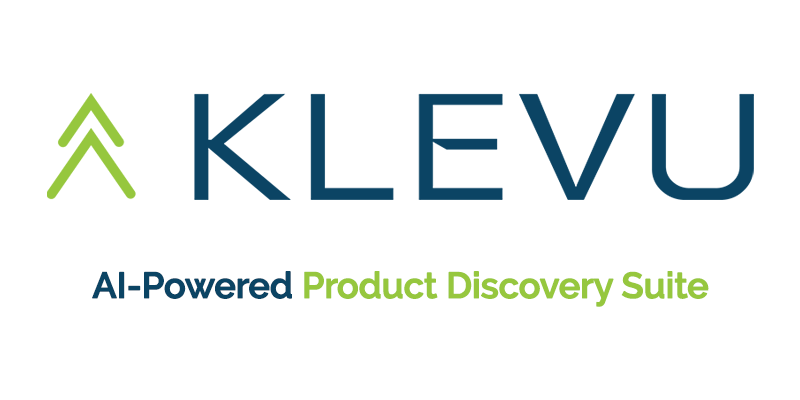 Klevu has released their AI-Powered Product Discovery Suite.
If you have had any experience working with an E-Commerce platform, or even shopping on one in recent years, you may have noticed many plugins designed to decrease the number of people who leave their carts abandoned and never checkout. Whether it be faster checkout solutions such as Fast.co, or follow-up emails letting customers know that they have abandoned their carts, E-Commerce stores have been (successfully) trying to capture as many sales as possible at the checkout cart.
But what happens if the customer never makes it to the cart? More than 30% of online shoppers will leave a website within only a few seconds if they cannot find what they are looking for. "Search and discovery remains the most overlooked aspect of the E-Commerce Experience" said Nilay Oza, CEO and CO-Founder of Klevu, a company that looks to solve the problem of customers bouncing from a website with their AI-powered search technology.
What even is Klevu?
Klevu, founded in Finland in 2013, as stated above, offers an AI-powered search technology—but what does that even mean? Here is another quote from Nilay Oza, the CEO and Co-Founder of Klevu:
"At Klevu, we believe that every retailer should be able to compete with Amazon and win. That AI innovation isn't the privilege of the chosen few. And that the best technology is easy to use and affordable. We believe that the best way to personalize website experiences is by using the most relevant customer intent data, from search, to fuel your conversion engine."
This means that with the power of AI and machine learning, Klevu is able to make appropriate recommendations to your customers based on their search intent, personalizing each and every shopper's experience. However, search is not limited to just the search box. This is why Klevu has launched their Product Discovery Suite, allowing their AI-powered technology to strengthen more aspects of the E-Commerce product search experience.
Klevu Product Discovery Suite
Recently released, Klevu's Product Discovery Suite is self-described as "the only solution suite of its kind", but what does it include? On top of the Smart Search features that we spoke about above, they also include the following: Smart Category Merchandising, Smart Recommendations, and a Personalization Engine.
Here is a quick overview of what each tool does.
Smart Category Merchandising
Smart Category Merchandising is a tool that combines the insights from site-wide search, navigation, customer purchases, and customer's current sessions with strategic business goals. This results in a discovery experience that is more personalized and relevant to each individual customer.
Smart Recommendations
Product relevancy is the most important factor when it comes to product recommendations. Klevu Smart Recommendations utilizes their AI technology to make recommendations based on shopper intent from search. This tool looks to replace generic recommendation and theoretical segmentation tools for an experience that is, yet again, more personalized to each customer.
Personalized Engine
Klevu's Personalized Engine is what ties everything together. Utilizing all of the Klevu AI algorithms, this tool adds another layer of personalization, helping shoppers find exactly what they are looking for. It allows E-Commerce stores to provide personalized experiences for both new and returning customers by automatically connecting real-time website behavior with shopping profiles to recommend products best fit to each individual based on preferences such as brand, or price range.
If you would like to read more about the tools offered by Klevu's Product Design Suite, click here to go to their website.
Conclusion
In conclusion, Klevu and their Product Discovery Suite leverage AI and machine learning algorithms to provide highly relevant and highly personalized recommendations to customers to drive more sales. If you are running an E-Commerce store it may be in your best interest to give Klevu a try with their 14 day free trial, or at the very least schedule a demo with them to find out if they can benefit you and your business.
Learn more about what's going on in the E-Commerce world by checking out our other blogs. Thanks for reading!