User Intent SEO Is a Game Changer For eCommerce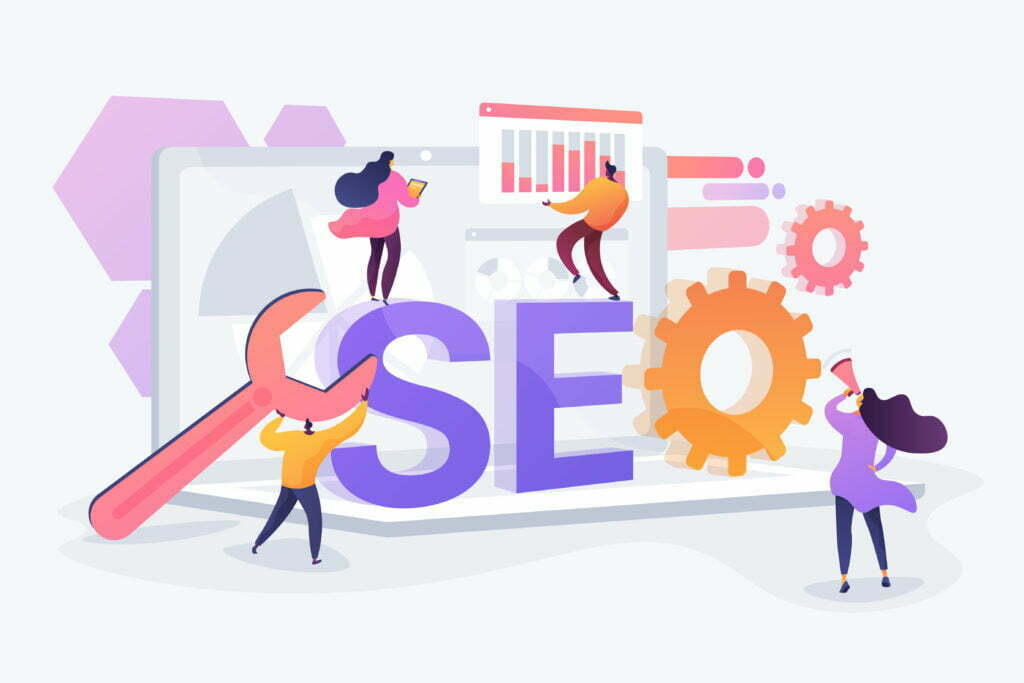 In the last few years, eCommerce business owners and SEO marketers have learned about the importance of user intent for optimizing SEO strategies. This will help sell your brand to your target audience, you need to understand them. How do they think, what is their goal, and what are their needs? Understanding your target audience will help you create relatable approaches to attract them based on what they are really looking for.
According to Google, user intent is a game-changer for the marketing funnel, and understanding user's intent can help you create better marketing results that align with your business goals.
What Is User Intent and What is its Origin Story?
User intent is the intention of an internet user when they search a keyword on a search engine. User intent represents the reason behind the words. Every time a user enters their query on search engines, there's an intent behind it, and finding out what that intent is can improve your SEO immensely.
The origin story begins in 2013, when Google released the Hummingbird update. This was created to help Google bring up search results based on the user's intention during the search rather than focusing only on the words they type into the search box. Google introduced semantic search as well with this update. The semantic search helps the Google algorithm analyze each keyword to consider a broader context for each term in the keywords a user submits.
Types of User Intent
To better understand intent, you need to know the different types of intent and the types you should target. There are four main types of user intent, which are:
Informational Intent: this comes from when a user needs information about a subject, and it has nothing to do with interest in a product/service. Examples that fall under this category are weather information, information about songs and movies, information about sports, etc. The user wants to learn new information or remember and confirm something.
Navigational Intent: this comes from when a user wants to go to a certain website. The user will typically type in the website name or what they think it is and let the search engine bring up suggestions to direct them to said website. A user could type in Walmart, or they could type in MakDigitalDesigns, and allow Google to take them to our website.
Commercial Intent: this comes from when a user is interested in a product or service and wants to learn about it. The user will enter a specific product or service, for example, green tea, and explore the results because they are not ready to buy now. They will buy the product in the future.
Transactional Intent: this comes from when a user searches for a product or service or a brand because they are ready to buy. The user is not a regular internet user at this point, rather they are a potential buyer. Many eCommerce vendors capitalize on transactional intent to optimize their product pages.
Modifiers
In user intent SEO, modifiers are the words internet users include in their search queries that show or suggest their intents. User intent has different types of modifiers depending on the type of intent, and you need to learn the types of modifiers searchers use to demonstrate intent.
Here are some examples of modifiers:
Informational Intent:
Why
Where is
How to
How long
Articles
Example: where is Lake Cuomo located?
Navigational Intent:
Company brand name
(Brand name) + hours
(Brand name) + location
Example:MakDigitalDesigns location.
Commercial Intent:
Example: review of MAK Digital Design.
Transactional Intent:
Where to buy
Pricing
Deals
Sale
Coupon code
Quote
Example: where to buy electric bikes.
These modifiers are common to all eCommerce niches, so you don't have to worry about them not applying to your brand and product. However, you should also research your target audience's user intent modifiers to better understand how to include them in your SEO practices. Once you have a list of keywords/phrases your target audience uses to search for your brand and products/services, start putting the modifiers in the right places on your website.
Keep in mind that you can use all four main types of user intent, and you shouldn't rely only on transactional intent to optimize user intent. For example, you can use informational intent modifiers to optimize your product category page, service page, or landing page with a call to action that asks them to download a form or something. For transactional intent modifiers, include them in your product page or service details page.
You will know the right place to add each modifier depending on your unique target audience, brand personality, and your business offerings or structure. If you run a B2B your user intent modifiers will be used differently than if you run a B2C, so keep that in mind.
Bottom Line
You can increase your marketing ROI if you determine the intention behind the queries users enter on search engines when they look for keywords that are related to your brand and products/service. It might seem out of reach now but user intent SEO is here, and it offers remarkable growth opportunities.