10 Proven Ways to Increase Sales Conversions in Volusion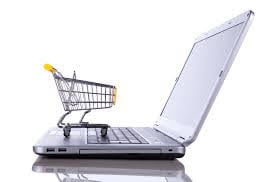 Today we would like to discuss a few topics on site branding and how to simplify the checkout process but most important, instilling a trusting relationship with your consumers.
Let us start with adding promotions to your website.
• Adding a slide graphic with a promotional text on your homepage and linking it to the appropriate page allows your customer to start shopping quickly.
• When using a generic promotion, send them to an "All Products" page.
• Create a navigation menu promotion
• Use a "Deal of the Day" coupon (a coupon that typically has a time limit on it)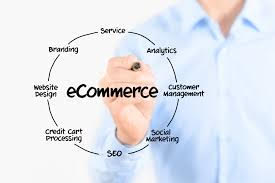 Google analytics is available through Volusion and is rated one of the best reporting tools out there. This can be set up manually or Volusion can do it for you.
Offer site search tracking by enabling Site Search Tracking in your Google Analytics.
You can enable Site Search tracking in Google Analytics by going to Admin -> View Settings -> Site Search Settings -> click the button and add the word "search" to the query parameter.
Offering an incentive for a POSITIVE review is not considered buying a review whether it is good or bad. Swaying someone's opinion by attempting to provide them with free gifts or promotions would be.
Volusion tool offers two ways to add Related Products to the products page.
•Product Accessories: This is a product that compliments or is used with another product, and is a great way to increase the average order value (AOV). https://support.volusion.com/article/product-accessories
•Related Products: This is a similar or a variation of the same product, since they are in the same product category as the one being viewed. https://support.volusion.com/article/related-products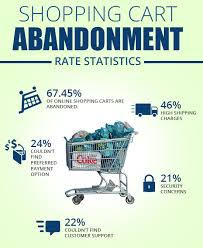 Options for checking out as a guest are also available.
•In the Volusion system, it's called "Anonymous Checkout." To enable this feature, go to Settings > Config Variables in your Administration Area. Next, select "Checkout Variables" from the dropdown filter menu and check the box "Allow Anonymous Checkouts."
Volusion offers many free features that can be implemented now. By utilizing them, you can help the customer and improve their experience and drive for increased sales conversions. Free templates are available and come with all of the following capabilities.
For Example:
• Featured products
• Homepage slideshow
• Related products and accessories
• Free shipping options
• Social media tools
• Navigation options per template
• Category and product filters
• Google Analytics capabilities
• Dashboard reporting tools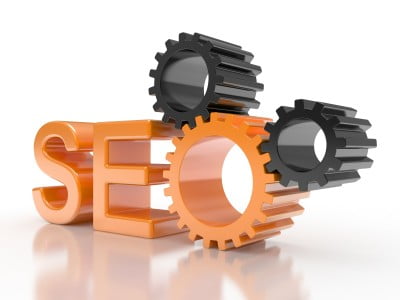 In order to get customers to your site via SEO, Social Media or paid search would be a mix of marketing strategies for new or established businesses. This includes building a social media presence; using paid searches such as Shopping Feeds or PPC ads, email marketing, networking on forums such as Reddit or blogging and on-page optimization with SEO best practices. Many useful webinars have been created jumping right into most of the below topics:
•The Building Blocks of Paid Search Success: //www.volusion.com/ecommerce-blog/articles/ecommerce-paid-search-success-webinar/
•Demystifying SEO for Ecommerce: //www.volusion.com/ecommerce-blog/articles/demystifying-seo-for-ecommerce-webinar-video/
•Social Media that Converts: //www.volusion.com/ecommerce-blog/articles/how-to-create-a-social-media-strategy-that-converts-webinar/\
Limit the amount of product you are showcasing.
Showcasing 4-8 products keeps the consumer less distracted and overwhelmed. It also can slow down the load time which can increase the bounce rate and decrease conversions.
Also, product showcase software can be used to display a random selection of products that has been designated by you and will shuffle every time that page is refreshed. in other words, you are able to pick more products but a certain number can be displayed on that page.
Allowing your customer the ability to filter products enhances the user experience and they are able to locate the products they are looking for quicker. Volusion is able to allow you the ability to enable this function by clicking the link https://support.volusion.com/article/using-search-refinement.
Enabling free shipping is a great incentive for consumers to want to purchase your products. We recommend providing free shipping but only if it makes sense within your business model. this can be done at the Volusion Store.
•To do this on your Volusion store you will start by going to Settings> Shipping> https://support.volusion.com/video/shipping-how-to-offer-free-shipping where you will have the option of assigning shipping settings.
What is the difference between pop-ups and overlays?
• Overlay-a marketing overlay opens within the same window, does not interfere with user experience and does not prevent visitors from entering or exiting sites.
• Pop-up-A pop up opens in a new browser window and interferes with website navigation and overall user experience.
Using a market overlay will not affect your Google rankings. For more information, visit https://blog.justuno.com/googles-seo-policies-on-pop-ups-and-marketing-overlaysfor
First page overlays, encouraged or discouraged?
Two key factors that have to be addressed is the data and visitor experience. Overlays presented on the first page can discourage some visitors from your site and keep them from providing information; however, experts with Chartbeat found out that 55% spend less than 15 seconds on the site. In retrospect, this is where overlays come in, leaving you with a small time frame to engage and convert a larger portion of traffic.
It is recommended that you implement a delay of 7-15 seconds for the overlay. Also, it is beneficial to engage a visitor with an offer of a higher priced item such as have a contest where the winner has a chance to enter to win that item. Also, try offering a valuable piece of content or notify them of a current sale that is being promoted. Getting the most exposure using first page overlays can give you an opportunity to convert visitors into leads and revenue.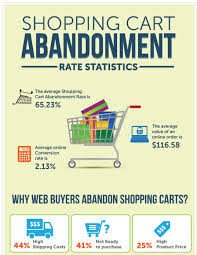 Cart abandonment issues?
Cart abandonment mostly is caused by pricing. These occur due to price comparisons, coupons and high shipping costs. Do the shopper a favor. Offer discounts or a free shipping promotion using segmentation and targeting for shoppers who are attempting to abandon the cart and checkout pages.
The importance of having a "No Thanks" or "X" button is not required, however, it is recommended. This gives the potential customer from felling trapped by the offers presented. Navigation is an essential part of you website experience and should also be a key focus for overlays as well.
User already a subscriber?
If the user is a subscriber and you are running promotions, you have the choice to allow visitors to submit the same email multiple times or limit them to one email submission. If you are having a sales promotion running, it is more sensible to allow duplicate emails so repeats customers can still access the account. Sales are more valuable than emails, so ending up with a duplicate email would be a big win if you are able to score the purchase using a promo code.
Is Javascript needed to add this type of overlay? Answer, no.
Here is what to do in 3 easy steps:
•Sign Up for Justuno
•Create a promotion in three easy steps
•Embed a snippet of code in your website footer (only need to do this once)
•You're all set!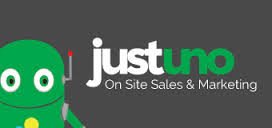 No Javascript needs to be written as Justuno will do the work for you.
Justuno has a new design canvas where creating professional overlay designs can be done in just a few minutes. Templates are available and may be customized to fit your branding needs. Design can also be customized by creating smart targeting and segmentation parameters to include the right shoppers with relevant offers.
Justuno will work for any website, so no worries about that! Not to mention they do offer free accounts so you are able to get started immediately. Paid plans start at $25 per month.
Give it a try at https://www.justuno.com/.