The Ultimate Guide to Creating A Successful Ad Campaign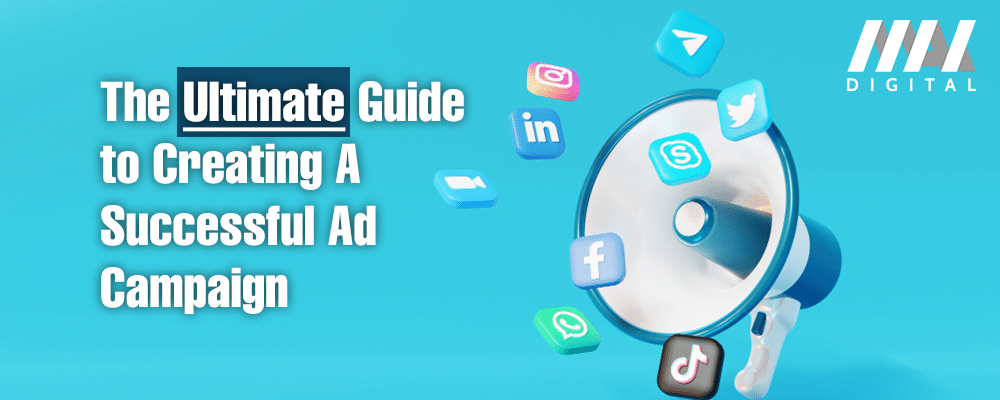 Companies spent $602 billion in 2022 on digital advertising alone, which is around a 15% increase from the 2021 global digital ad spend of $521 billion. Companies are willing to spend lots of money on ads, making the competition hard for small businesses with small marketing budgets. Regardless of the company size, digital and traditional ads play a vital role in helping brands grow and boost sales. So, even without a big marketing budget, you can still generate impressive ROIs from your ads by following these tips for creating a successful ad campaign.
Define your target audience
Conduct market research
Define set goals and success metrics
Choose your platform(s) and ad format
Determine your budget
Craft your ad message, including a CTA and relevant details
Develop creative assets
Launch
Track and analyze ad performance
Learn and improve with your next ad campaign
How to Create Successful Ads In 10 Steps
Define Your Target Audience
The first step to creating a successful ad campaign is to know who you want to target. After all, the plan is to create awareness for your brand or attract potential customers to buy your product/service. So, it will be a waste to create an ad targeting every type of buyer. Although the ad might generate massive traffic because it's relatable to everyone, it won't generate proportional conversion. The purpose of an ad is to attract the right kind of people to your brand.
Learn about your target audience by getting granular details showing their interests, pain points, desires, and lots more. Use insights from available data, market research, and competitive analysis to create your ideal customer personas.
Conduct Market Research
The insights you will get from market research are priceless. Market research can give you insightful information about your target audience, such as their demographics, the channels they use, and their spending habit. Now, you know what channel your target audience prefers between TikTok, Instagram, and Facebook. Or you will learn that your target audience prefers TV and YouTube.
Conducting market research will also inform you about the latest trends in your industry, including the types of ads buyers engage in more.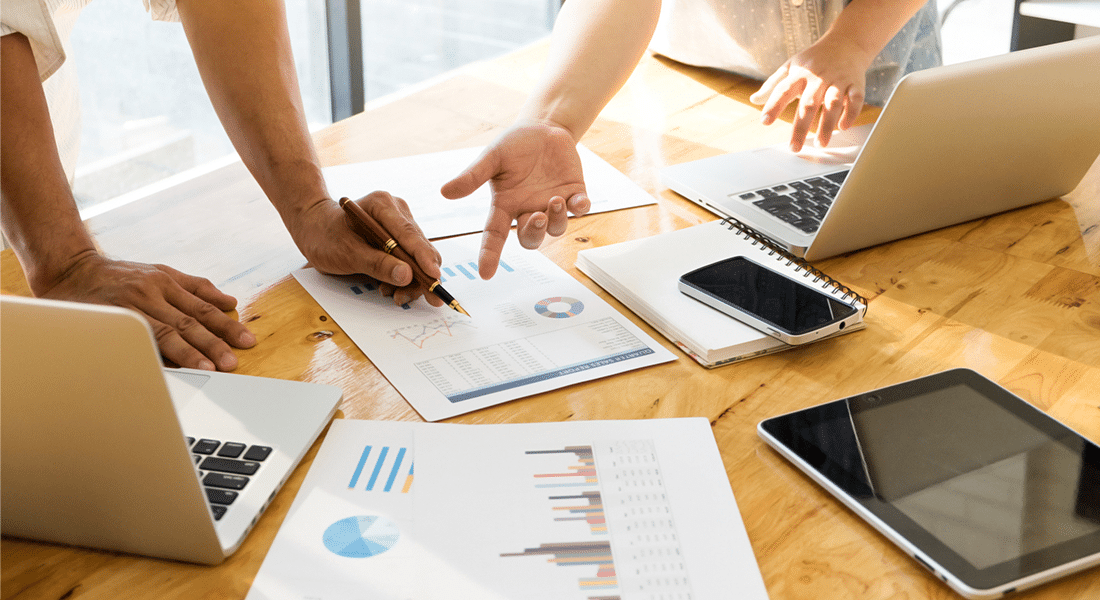 Define Set Goals and Success Metrics
There are two types of ads; brand awareness ads and product awareness ads. Brand awareness ads usually tell an appealing story that shows why the brand stands out, and the purpose is to make customers connect with the brand. Brand awareness ads can stay relevant for many years, helping brands to build long-term relationships with their customers. Whereas product awareness ads help create awareness for a particular product or service and are relevant for a short time. The purpose of a product ad is to get people to buy said product.
Determine your goal before crafting and launching your ad. Avoid juggling brand awareness and product awareness in a single ad, or the ad will appear unprofessional.
Once you decide between brand awareness and product awareness, establish a set of measurable goals for your ad. Define your success metrics, which can include one or more of these; views, page likes, page follows, number of purchases, traffic, etc. Your success metrics are measurable elements your ads can generate that will make you happy and fulfilled that your ad is successful.
Choose Your Platform(s) and Ad Format(s)
At this point, you have enough information to decide on the type of ad to create and where to publish the ad. You might have to choose between multiple ad formats and publishing platforms, so instead of choosing randomly, research. Research all the platforms and channels you're considering to discover the ad formats they support, their ad costs, and ROIs. Of course, you can run an ad campaign on multiple platforms and use multiple ad formats even. But you can't know if they will generate your desired results and achieve your goals without research.
Determine Your Budget
Make a budget plan considering your goals and the ad format(s) and platform(s) you decide to use for your ad campaign. A budget plan will help you measure the ad's success against its cost to determine whether you got your desired return on investment (ROI). Get granular with your ad budget, including the total budget, a cost breakdown, and the projected ROI.
Craft Your Ad Message, Including A CTA and Relevant Details
Think about what you want your target audience to do to achieve your goals and write a memorable message to persuade them to do so. Whether you're writing a short-form or long-form ad message, the rule for writing an unforgettable ad message is to keep it simple and catchy. Again, you can learn from rival brands with successful ads.
In addition to a memorable ad message, include a call to action (CTA) asking your target audience to carry out an action towards your ad goals. Think about your goals and write a direct, simple, and confident CTA asking your target audience to take the next step. The next step can be anything, whether asking them to buy your product immediately or to join your email list.
Remember to include the necessary details your target audience needs to engage your brand or buy the product/service in the ad. Imagine watching a product ad for an eCommerce store that includes the product images, an ad message, and CTA but no link to the product page. Okay, you like what you see and want to buy, but how?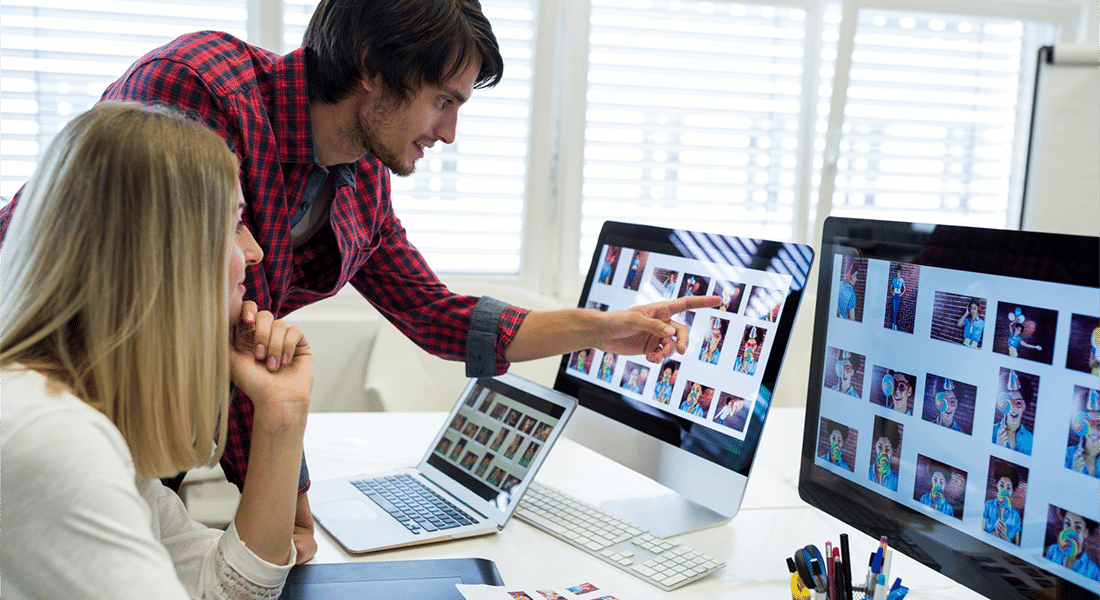 Develop Creative Assets
It's a scientific fact that people respond better to visuals than text. Avoid creating an ad with only text. Instead, use one or more of the following in your ad; ad copy, animations, images, videos, gifs, and other rich media assets. Collaborate with creatives to curate or develop custom media assets for your ads if need be.
Launch
Track and Analyze Ad Performance
How can you know if your ad is successful? By tracking and analyzing its performance. Google has a few free ad tracking tools you can use to save costs, such as Google Ads. Track your ad performance and analyze the data to see how the ad is performing across all channels. You may find that some platforms are generating better results than others. Besides showing the ROI on your ad investment, tracking and analyzing your ad performance provides a learning opportunity for your next ad campaign.
Learn and improve with your next ad campaign