Six SEO Rules for 2016
Years ago, you could simply beef-ed up your headlines with keywords for an effective SEO. But over the years, the effective rules for SEO have shifted. Marketers must have more than just powerful investments in their content. According to an August 2015 study on the future of SEO by Moz Inc., a Seattle-based SEO consulting company, the most important factors for SEO impact next year will be mobile-friendliness, which will increase in impact by 88%; analysis of a page's perceived value (up 81%); usage data such as dwell time (up 67%); and readability and design (up 67%). SEO factors that the study reported will decrease in impact are the effectiveness of paid links (down 55%) and the influence of anchor text (down 49%).  The new SEO strategy revolves around experience. Here are some tips to keep in mind throughout the year.
1. Intention is Everything
No longer needing an exact keyword to offer a relevant search result, search engines are becoming smarter. They are keeping track of how people interact with your website. Example: if they're coming back to your site, if they are finding the answers they're looking for. Nowadays, it's not just about if they click on your website. Do you satisfy the user with your content?
2. Keyword Over Load – Not Your Answer
Keywords in headlines are becoming less important. With search engines getting smarter, you no longer have to say "best restaurant" all over your page in order for search engines to rank you as "best restaurant". Now you can talk about fine dining experiences and they will pick up on it. You also don't need to have a keyword in the body copy or in the meta description! Search engines have come to expect what words will be in the article. If you are selling the Apple Watch, your page might include "Apple" "iPhone" "watch" and "apps". When these words are in the body copy, the search engines pick up on these associated words and will show as a result when a customers searches "Apple Watch".
3. Focus on the User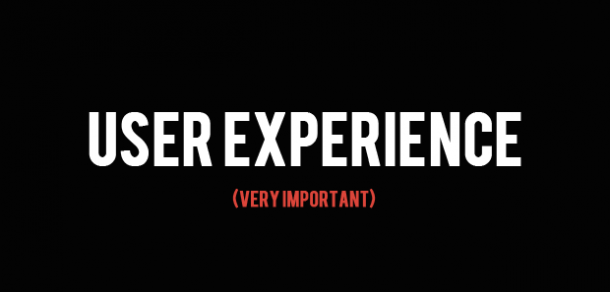 Google makes about 500 algorithm changes a year to focus on how the user can get the right result, on the first page, with a great experience. Originality is key along with an editorial calendar that appeals to your customers' interests. If you copy some content from a webpage, give them full credit, and add a paragraph or two of your own original thoughts, you'll be adding a journalistic voice. You'll be creating this as your own. Editorial calendars may be the most important think a marketer can do in 2016 for SEO.
4. Size Does Matter
On average, longer articles perform better. There are more words and images to rank on the page, and they ARE ranking higher in SEO. 2-3 years ago, 300 words was considered a long page. Today, articles between 1,200-1,500 words are attracting more traffic. You could subhead your long content, create bullet points, and/or add images. This will make it easy for readers to quickly scan and digest it's contents.
5. Mobile Optimization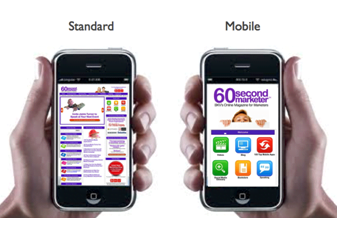 More and more people are getting smartphones and using the internet with them. You must make sure your website is compatible with smaller screens. Also, make sure search engines can understand the content that's found within a mobile app while leveraging the marketing of the app with respect to SEO.
6. Unique Images
You can see the same photo all around the web a million times. But when you use the photo, make sure you have original content. Chances are, your competitor also took with image from the same place. Changing the content (Alt Text, Title, Description) of the photo will help boost your SEO. It will also help you stand out from everyone else who used this same image. But always keep in mind, if there's an opportunity for you to create something custom or use unique photography, jump at the opportunity! You won't regret it!
The most important tip for SEO 2016: focus on your audience. Don't jam a bunch of keywords in hoping to promote your page. Deliver what people actually want to see. Have any questions or concerns? Drop a comment down below!