Free Online Tools Every Business Owner Should Know About
Free Online Tools Every Business Owner Should Know About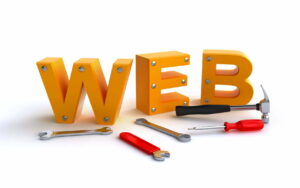 We all lead busy, busy lives. Short on time, SLEEP, and money, new business owners need any and all the help they can get. Thankfully, there are a few free online tools every business owner should know about. We're gonna help you out by breaking down these online tools and how they can help you & your business. Take advantage of these resources and you'll improve your workflow, get more done, and spend less.
Here is a list of our favorite free tools for new business owners.
 1. Any & all things Google:

So, your business has gone mobile, so why shouldn't your office as well? With Google's arsenal of cloud-based office software, you can create & edit professional-looking documents, spreadsheets and presentations from any computer or device.
Google Docs, Sheets and Slides
Create and store documents, reports and presentations in the cloud for easy access
Files saved for offline use can be edited with Microsoft Word, Excel and PowerPoint
Collaborate in real time with simple, yet powerful sharing and editing capabilities
2. Pixlr Editor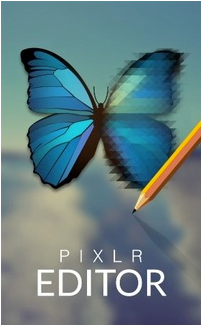 Pixlr Editor provides free editing, cropping, and design tools for digital photos/ imagery. Web-based & lightweight; an easily accessible and cost-free way to make great looking images.
Why new business owners need it:
Crop, resize, color correct, and retouch images for your online store
Enhance product photography by removing backgrounds and artifacts
Create professional-looking logos, artwork and even product mockups
3. Mint
Totally automated, Mint is one of the easiest ways to keep track of spending and stay on top of your finances. Upon giving Mint permission to view your financial data via your online banking account, the software will then begin to learn your spending habits, categorize your expenditures and even manage your budgets. Small business owners need to-the-minute updates on their budgets and finances, so it's important to have that data on the go.
Why new business owners need it:
Set a budget for any expenditures and get notified when you're near your limit
Keep an eye on incoming and outgoing funds via simple graphs and report
Take advantage of a simple, all-in-one view of your incoming and outgoing funds
4. Evernote

This service allows users to keep track of notes, links, lists & photos, and acts as a shareable, cross-device hub of thoughts and ideas. If you've been struggling with organization, Evernote can help. Evernote calls itself "the workspace for your life's work," and for new business owners, it really can be. For daily reminders and shopping lists, physical sticky notes are more than up to the task. But when it comes to your business, cloud-based software is a must.
Why new business owners need it:
Photograph and categorize inspiring or thought-provoking marketing ideas
Clip and save interesting articles at home or on the go and organize your reading list
Keep your ideas synced between mobile and desktop and refer to them anywhere
5. Zoho
The age of the Rolodex has long passed. The need for a comprehensive, annotated database of customers and leads is what remains. In 2015, many businesses use Customer Relationship Management tools (CRM for short). Zoho is just one of many CRM tools available, but it comes with the added benefit of being free for up to ten users
6. Buffer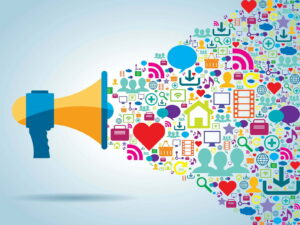 Social media is important. EXTREMELY IMPORTANT. But for new business owners who are short on time and resources, tweeting just isn't a priority.
Why new business owners need it:
Connect and streamline your Facebook, Twitter and LinkedIn accounts
Create and schedule a day, week or month's worth of tweets, posts and updates
Track the performance of your social media campaigns and gain valuable insights
We hope these tools are useful! Let us know if you apply them and what kind of results you achieve!