13 Tips to win shoppers in a frugal back-to-school season
As the second largest event of the year approaches, retailers are now optimizing their sites back-to-school. In 2014, families spent an average of $669.28 on children in grades K-12 for school related items. However, this year, according to the National Retail Federation, parents will only be spending an average of $630.36, making retailers more alert and mindful that customers will scrutinize their purchases. Retailers must act fast, 23% of parents already started their back to school shopping and will be doing it mostly online – up 15% from last years reviews. Just as parents form their own game plan to save some money, we have put together some tips for retailers to face the back-to-school seasons traffic.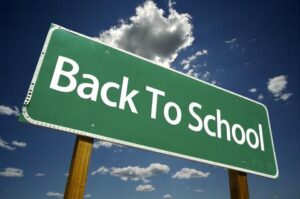 Build momentum with new releases
Children and teenagers are always looking for the latest and newest styles and trends. So now is the time to market your product, especially since now is the time where students and parents are shopping for the newest and coolest styles. Expand your merchandise and make it fashionable for shoppers and remember that clothing is not the only product they are interested in either. For example, they also are looking into new laptops, phone accessories and the latest and coolest technology. If you are not sure how to make the space or scale out your inventory, a third-party supplier such as Alibaba is a great choice to help you increase your inventory.
Be present on social media

In a world full of technology where 73% use facebook, twitter or instagram, make sure you advertise your products on social media. Facebook ads are a great choice due to most moms multi-tasking by browsing facebook while researching other products, searching reviews and sharing with other parents. Promoting your product on facebook will catch the right attention. Lisa Baumgartner, founder of eco friendly napkins says being responsive to data information in a timely fashion helps to have an online presence in order to be visible when customers are shopping.
Let your customers do the talking
Always remember to make honest recommendations when speaking to moms on facebook. Also, don't forget about a giveaway. Everyone likes that and there is no better way to get your customers excited and you getting the word out about your product. And you can always hold contests and an entry winner can get a discount another time/season. That's a good way to increase sales and keep your customers coming back.
Appeal to the idealist
There is nothing like using high quality product photos to appeal to the hearts of parents. Pictures that capture children and their emotions, such as a child in his or hers back-to-school setting are ideal for marketing your product.
Resurface product videos
Videos are extremely effective when marketing your product, as customers would rather watch a video as to read about the product. Shooting, editing and resurfacing old and new videos on your social media channels, example, youtube, is a great opportunity to attract shoppers to your site during this back-to-school season.
Consider shipping incentives
In order to boost your sales, consider free shipping. According to a study done by Synchrony Financial, 75% of shoppers will most likely go with a free shipping retailer.
Send timely email nurtures
A great and effective way to reach your audience is by using direct email marketing. Almost 60% of mothers say they would sign up for email updates when more prizes are offered. The more promos and discounts your business offers throughout the back-to-school season, the greater the chance the customer will go with your product.
Identify with the season's stress
Before making their back-to-school purchases, more than 30% of parents compare prices online. Retailers marketing products on social media, benefit more when their websites landing page is available on social media channels and shoppers are able to hear and see the product. Also, utilizing site search capabilities makes it easier for items to be located and add them in their cart. Nextopia can help online stores setting up this feature.
Connect with bloggers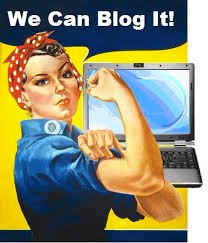 With five out of nine bloggers wanting to become spokepeople for brands, it is important to build trust and loyalty with the mommy bloggers, as it will show the customer positive reviews and is a great tool for brand advocacy. Email is the traditional way to send a pitch, however, twitter is also a great way to find bloggers. Hubspot suggests avoiding mass emails in favor of personalized messages. Make sure your business leaders take the time out when choosing your blogger, research their past blogs and see if blogger was paid or voluntary.
Don't forget the college crowd
Although the focus on back-to-school season tends to be school-age children, college students are the ones who plan on spending the most amount of money. College students spend an average of $899, while school-age children spend $630. This means a total of 43.1 billion dollars is spent by college students. Special promotions focused on technology and dorm decor should be your main focus. Example, the International Council of Shopping Centers, predicts that more college students will be looking at tablets as to laptops. It is important to coordinate your product marketing with similar technology trends and fashions.
Think like a penny pincher

August is the time for many state's sale tax holidays. Make sure you know your state's day and expect shoppers to also know this day. Be ready for increased sales and orders throughout these days. Considering additional promotions on these days will also increase your sales, especially if you consider reminding your parents through social media.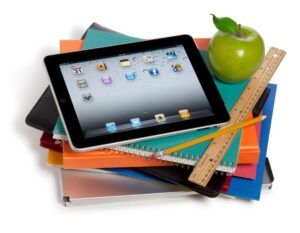 Feed the trendsetters
Stay up to date with the latest trends and fashions by keeping up with teen and parenting magazines, especially if your business is based on the fashion industry. Google's fashion trend report is a great way to knowing the latest trends and shoppers wants.
Don't be surprised by late comers
Some students don't start their back-to-school shopping until school has already began. Make sure your inventory is ready to go for both sets of products. When you can see what products and items are selling well, make sure you brand those items and have them in hand for the late comers.