SaaS, And Why Is It Very Effective For eCommerce Sites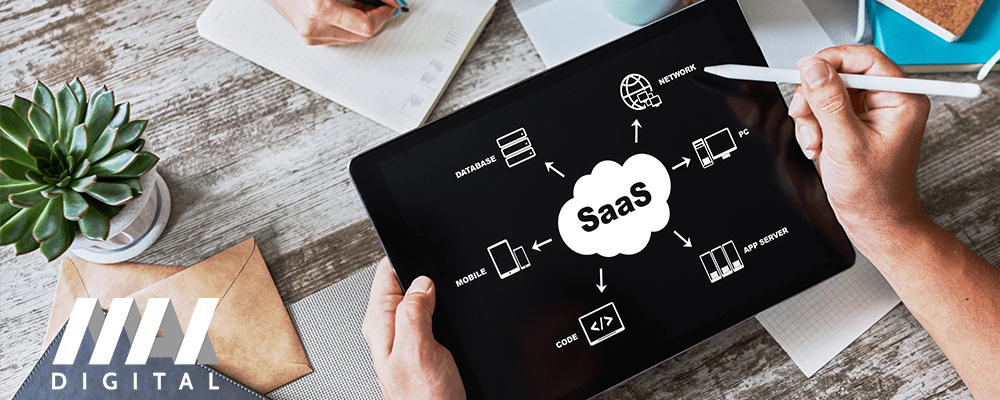 SaaS (Software as a Service) is a major technological trend in eCommerce. It has been rocking the eCommerce sector for a while now.
What then is SaaS?
A SaaS or ASP (application service provider) model means businesses can get IT needs from an independent IT service provider. A third-party IT service provider or vendor builds applications on a cloud-based network and makes them available to customers via the internet. Customers rent the applications or software they use instead of buying and owning them. Most SaaS providers offer their service on a subscription basis which could be monthly or yearly.
The alternative is the traditional IT model or setup where businesses buy or build their own IT infrastructure to host their own IT platforms and provide their own IT services. Businesses using the traditional IT service model would set up a team within the organization to handle their IT needs.
SaaS has become such a popular technology that many eCommerce businesses deploy it in their operations to boost their business growth. The popularity of SaaS has grown so much in the last decade. Nowadays, many eCommerce businesses spend most of their IT budget on incorporating cloud computing into their operations. In 2008, only 12% of businesses used cloud-based applications and software, but that number has increased in recent years. In fact, as of 2020, up to 73% of businesses were considering moving most of their applications to SaaS.
Many businesses are rushing to incorporate SaaS into their everyday business operations. It suggests that the SaaS model is a very effective alternative for eCommerce businesses instead of the traditional IT model.
Why Is SaaS Very Effective For eCommerce Sites?
There are so many advantages of SaaS that make it practical for eCommerce.
It Allows Businesses To Focus On The Main Areas Of Their Business
In our definition of the traditional IT model, we stated that the business would have a team to handle and manage its IT infrastructures within the organization. The organization sets aside some of its resources, labor, and so on to manage its IT infrastructure. With SaaS, the business can focus on its business operations without worrying about its software and application needs. But it does not mean IT (application and software management) is not an important business area. It is just one of the few business areas that a business can delegate to a third-party organization.
Before SaaS, businesses had to manage their eCommerce infrastructures by themselves, but now, they can opt for an enterprise-level SaaS solution.
It Helps eCommerce Businesses Scale During Increased Sales
eCommerce businesses enjoy peak sales at different points in a calendar year. When you experience a sudden or seasonal increase in sales, you need to upscale your infrastructure to satisfy your customers.
Scaling is easy when an eCommerce business uses the SaaS model. As a business owner, you can easily access the data on your website's requests or interactions. Easy access to your website analytics will inform you how much you need to upscale. You will use that information to determine the number of goods and services to provide your customers, the distribution channels to use, etc. You will enjoy this benefit when you outsource your IT software services to a reliable SaaS and ASP vendor.
For example, if you start generating up to 500,000 requests on your eCommerce website, you will know that you should provide more products for your customers.
SaaS models Are Easy, Fast, and Seamless To Implement
It is easy for eCommerce businesses to implement and integrate SaaS platforms in their businesses. First, the eCommerce business does not need to build or install its IT infrastructure locally. It just needs to subscribe to the IT solutions with a SaaS provider or vendor. Also, SaaS providers usually include extension options to allow users to link their different SaaS apps.
SaaS Is A More Cost-Effective Alternative To The Traditional IT Model
With SaaS, businesses do not need to make initial heavy investments to secure or build IT hardware to manage their IT needs. Instead, they can pay flexible subscription or rent rates to a SaaS vendor or provider.
Increased Accessibility
There is no problem with accessibility when it comes to SaaS. SaaS platforms are usually available on the internet 24/7. They are also accessible via any device from anywhere. Are you familiar with Dropbox? See how it is accessible on any internet-connected device 24/7 and anywhere? That's one of the advantages of SaaS, when you want to access any information on the SaaS platform, you can do that without going to a physical location like a traditional IT model.
These Are Some Of The Most Notable Examples Of SaaS
Office 365: office 365 integrates different applications and software services in one place for easy access. The apps include Microsoft Word, Powerpoint, Excel, and so on.
Dropbox: Dropbox allows users to drop files from their computer storage into the internet. They can then access the data on the internet whenever they want.
Salesforce: Salesforce is a customer relationship management (CRM) solution that allows businesses to manage their customers better. Each department has a shared view of the organization's customers.
Some Key Points To Note About SaaS
Software services and similar IT services are hosted and offered remotely by an independent service provider or vendor. Customers subscribe to these services for their eCommerce business monthly or yearly. Hence, you can avoid downloading, buying, or installing local IT service infrastructures.
It is cost-effective as it does not require an investment for building IT infrastructures within the business. You won't have to buy equipment for building a data center or employ technical experts to build the data center.
SaaS platforms offer data analytics and reports. Data analytics can help businesses make the best decisions. SaaS analytics information can help eCommerce businesses to predict upcoming events such as demand, page requests, etc. As a result, using SaaS can help you forecast and prepare better for future events