BigCommerce Migration

Cip1, short for California Import Parts LTD., is the #1 source for Classic and Vintage Volkswagen parts. Their mission has been convenience, value, and quality for over 40 years. Cip1 has served over 500,000 customers worldwide and runs an eCommerce store in both the United States of America, and Canada. Although their business has been successful for many decades, in order to scale up their business they needed to update their website design, as well as migrate their data to a more modern and robust platform. This is exactly why Cip1 decided to partner with MAK Digital Design to bring their website up to date, and migrate to the BigCommerce platform.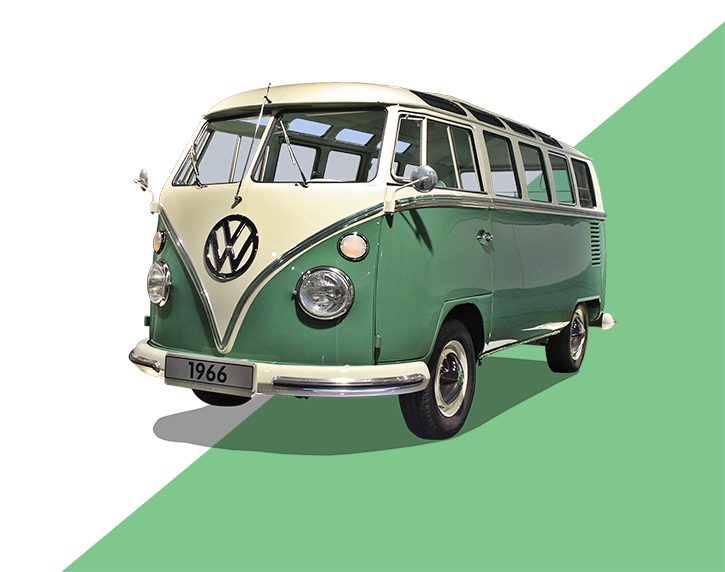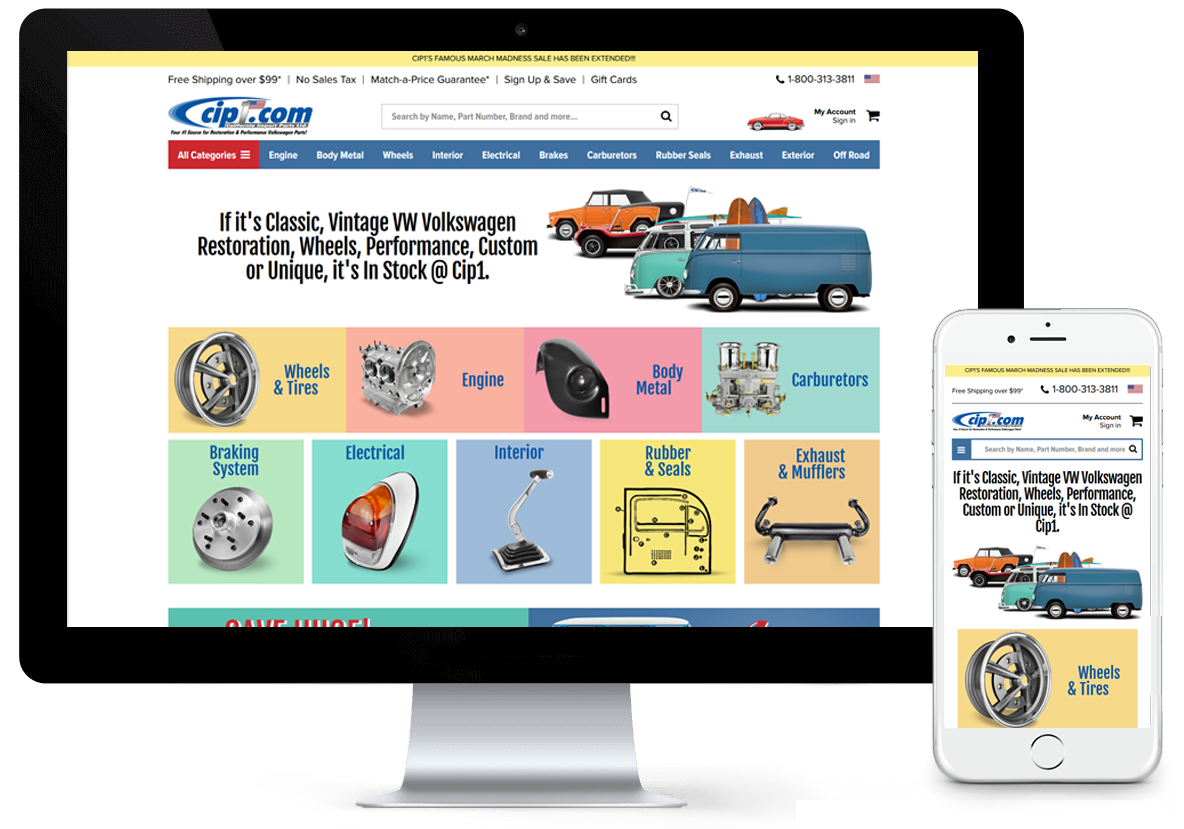 Project Details
Before Cip1 came to MAK Digital Design, they were running both of their websites on an outdated platform. They felt as though it was holding them back from growing their business. The inability to implement modern features and a modern look to their website was another concern Cip1 had. What we believe they needed most was a platform that could accommodate their needs and provide an environment for them to continue to grow their business.
After carefully reviewing all of their options with Cip1, they decided that the BigCommerce platform would be the best option for the future of their business. On the BigCommerce platform they are able to utilize more modern features and experience a robustness they weren't able to on their previous platform.
Along with the migration to BigCommerce, we at MAK Digital Design also completely redesigned both of their websites. The redesign included a new home page, new product pages, new category pages, and much more. Every aspect of their website redesign was built with "mobile first" in mind, ensuring a seamless transition on all devices.
Redesign
As stated above, the redesign covered many aspects of their website. The most important update was the increased amount of mobile responsiveness ensuring that customers on any device would have a positive experience engaging with the website. On top of that, we also added a more user-friendly layout to categories, including easy to navigate sections for Featured Products and Most Popular Products. Previously, to access different categories you would need to locate the "All Categories" tab which was hidden snuggly at the top left of the page. Now, the main categories are right in front of the users face and easily accessible, whilst simultaneously highlighting the "All Categories" page in a shade of red that is easier to locate and stands out.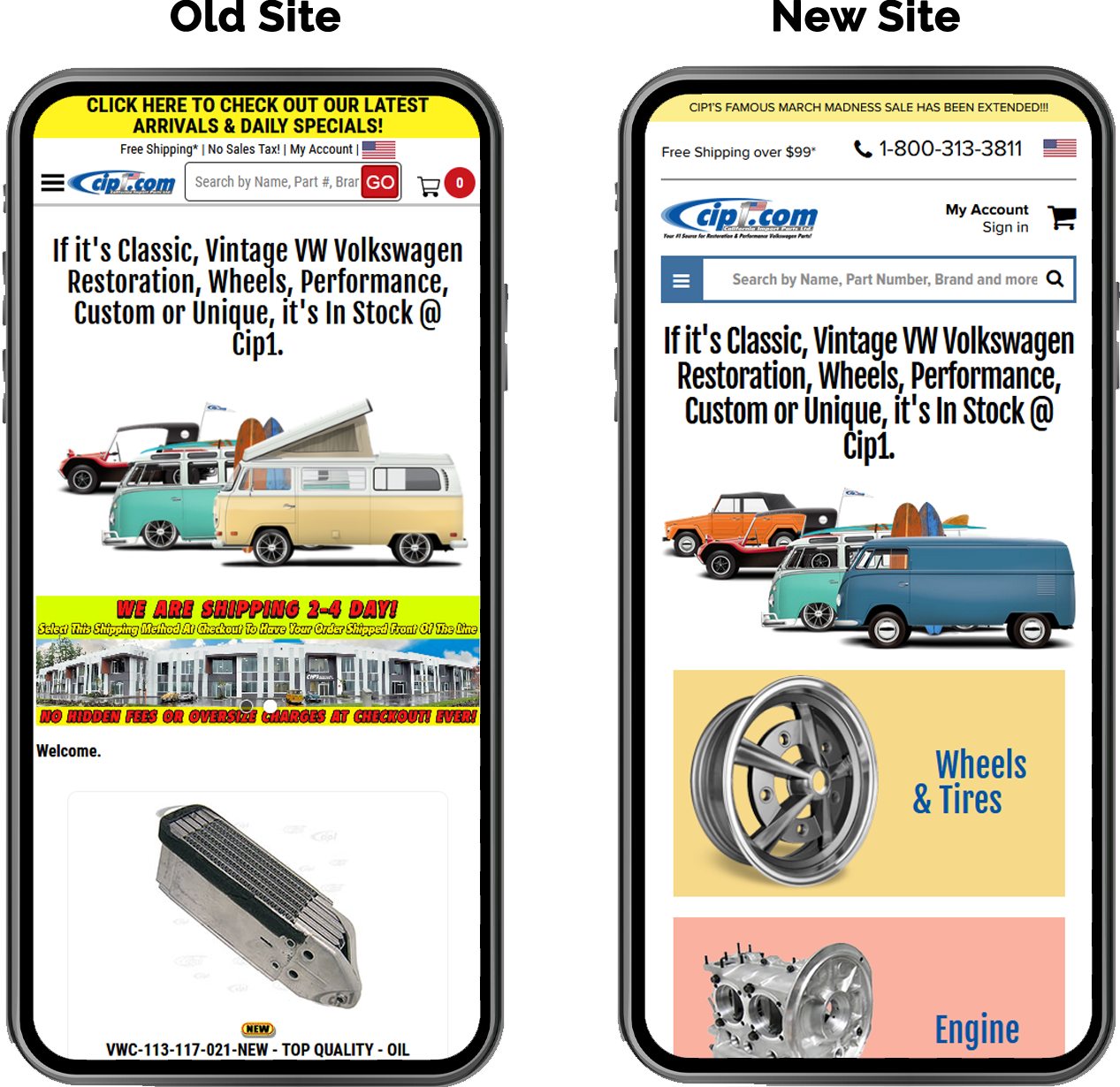 Before & After Cip1.com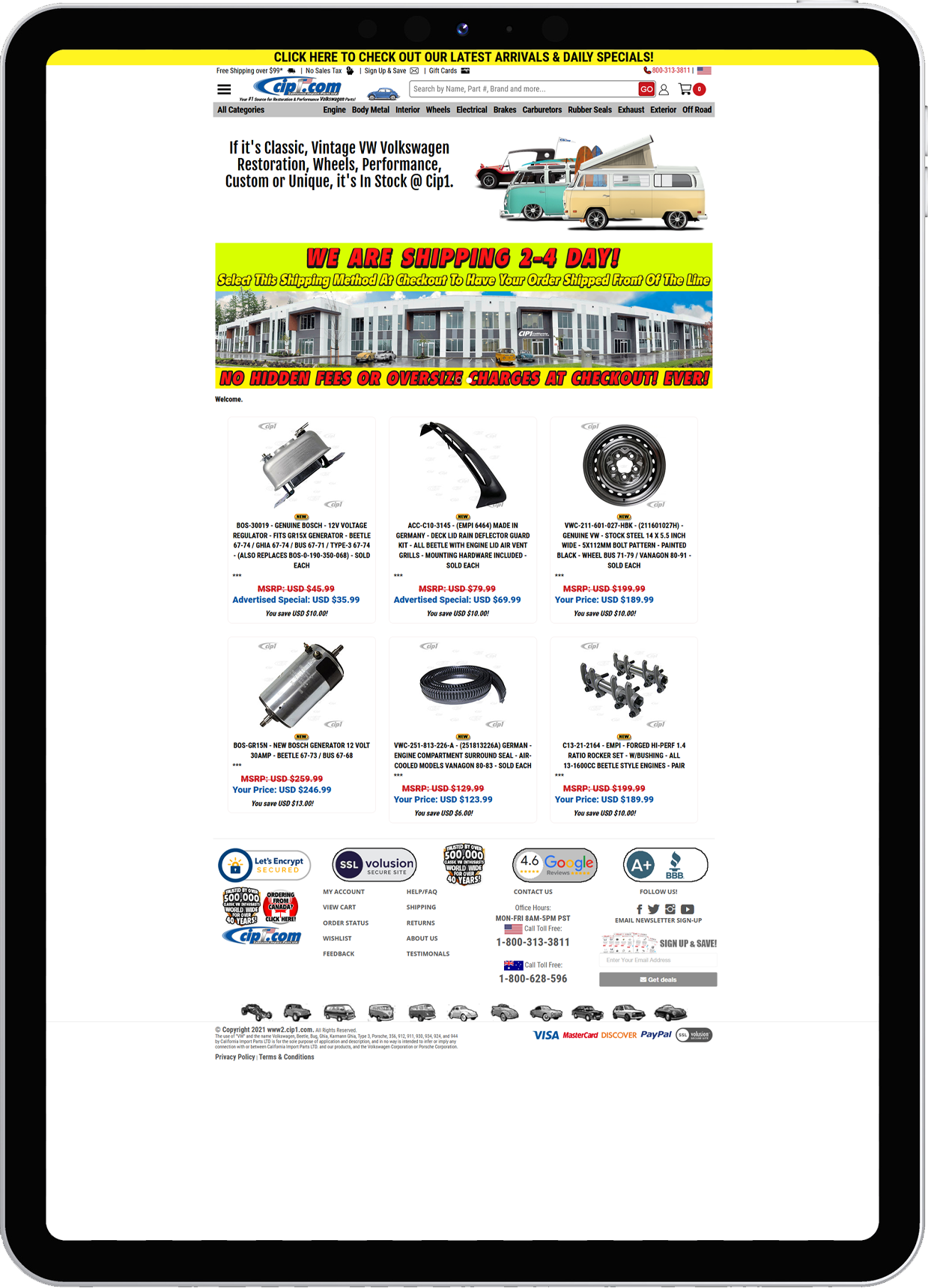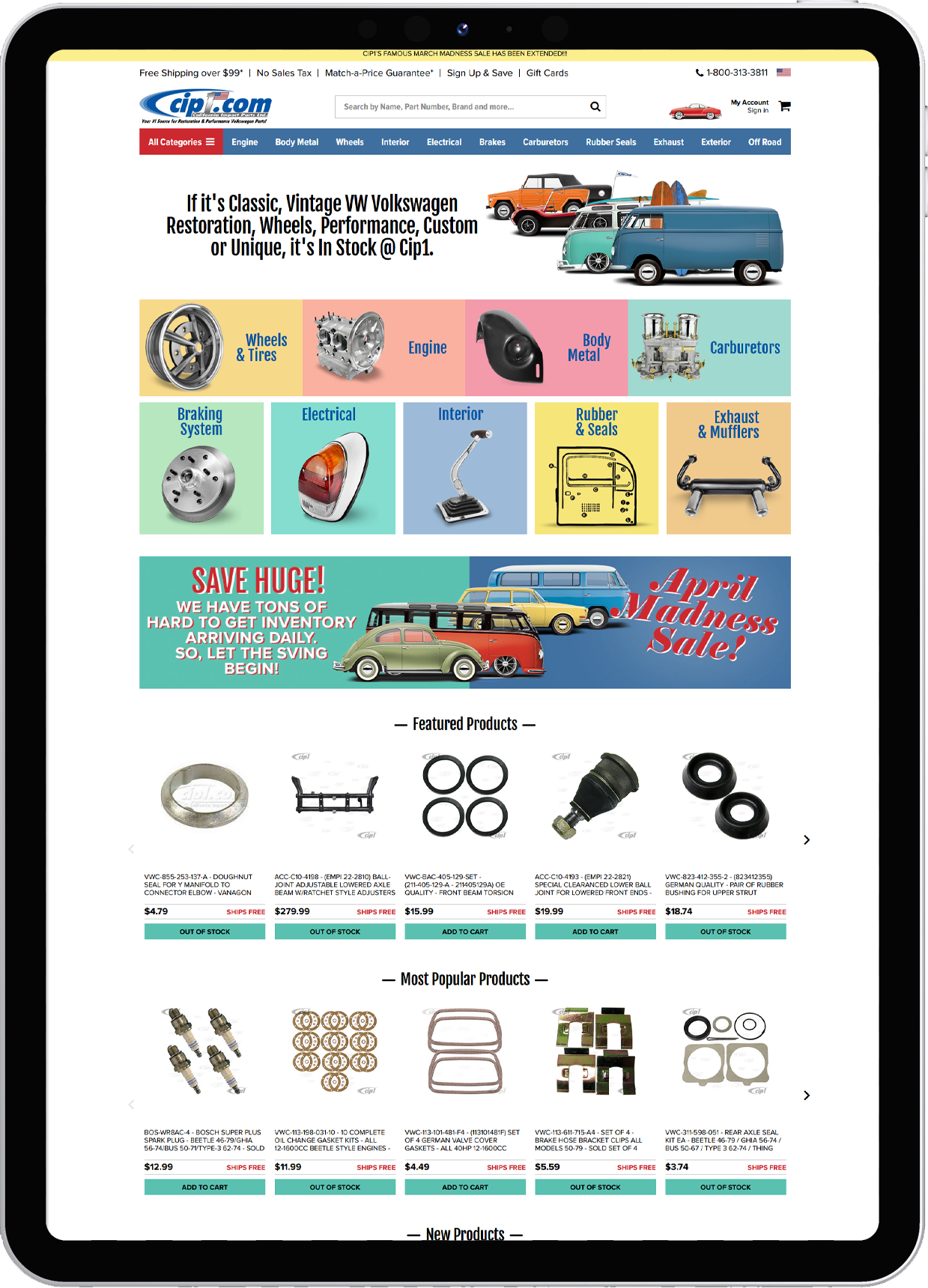 Before & After Cip1.ca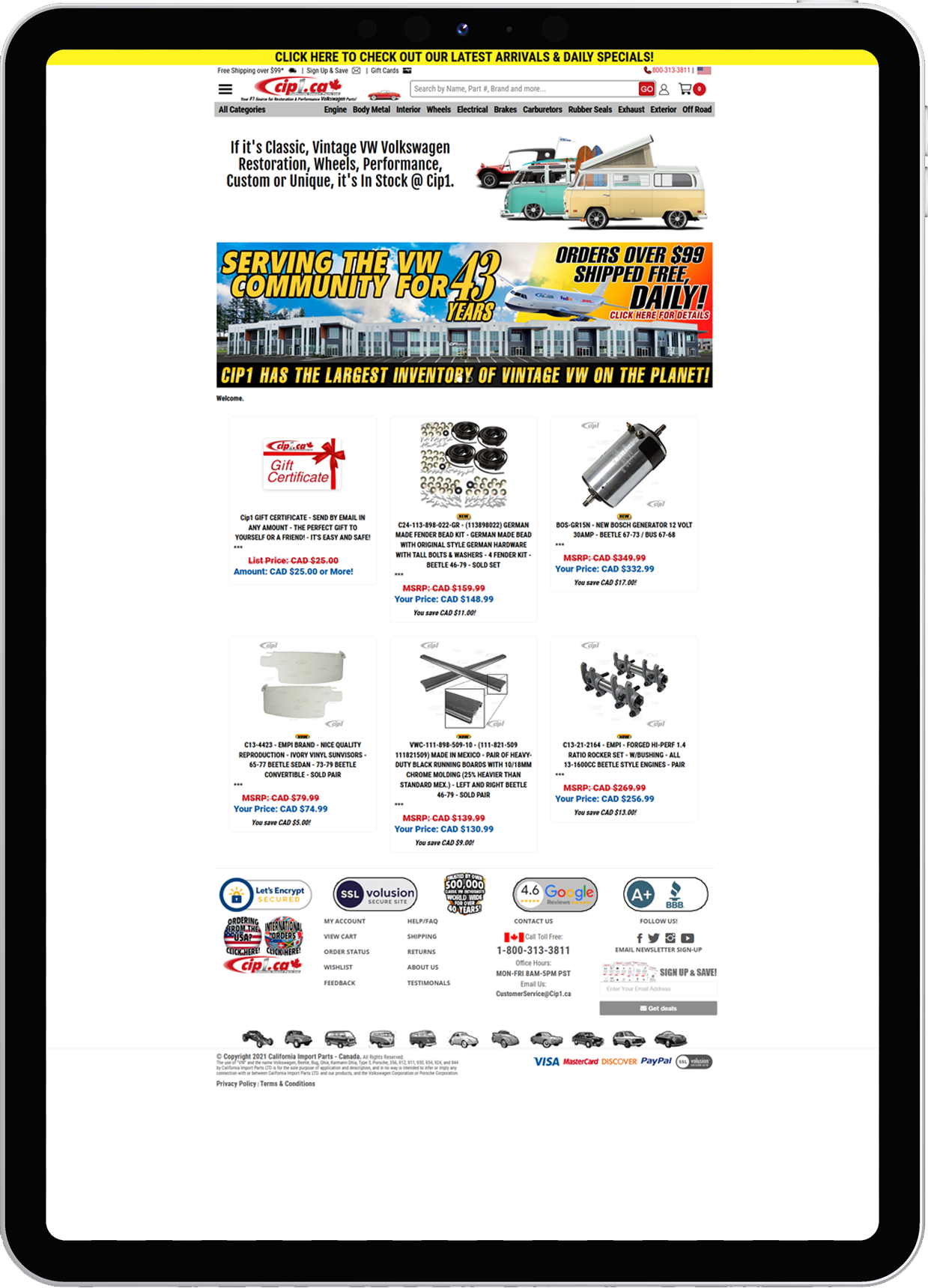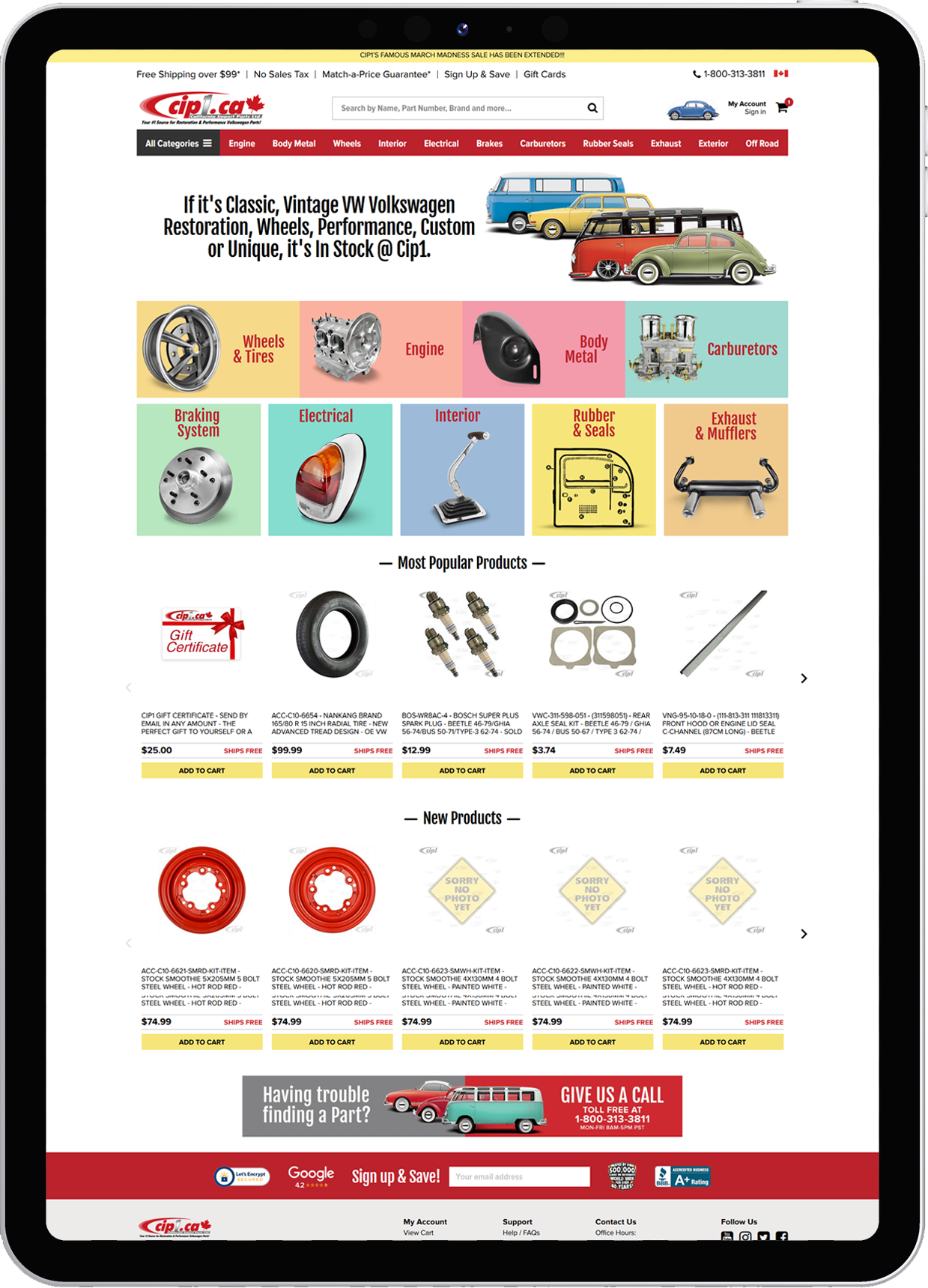 Start Your Project With Us
We'd love to hear from you