The Future of Shopping In Three Trends
The Future of Shopping In Three Trends
A piece titled, Five Trends Driving Traditional Retail Towards Extinction, written by J.J. Colao, examined the eventuality of the death of brick and mortar stores. While it's demise, was greatly exaggerated, the trends he examined a few years ago, are still valid.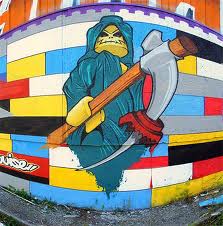 However; the e-commerce ad retail still are intriguing. And the future is still unsure for the co-existence, or death of the traditional retail market. So here we are, a couple of years later, to revisit that space and to focus on three more trends that are changing the way we shop. We'll not even touch on mobile, because that will need an entire other post for that beast!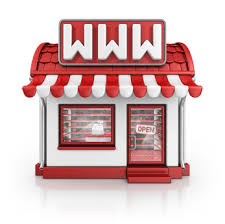 The Macro View
Amazon's 20th anniversary, which in and of itself is pretty amazing when you thank about how since e-commerce seems new and indispensable at the same time. The world has had enough time to digest the trend by now.
Therefore; it does make a little sense, that the pace of e-commerce growth appears to be decelerating in both the developed and developing worlds. It should be noted that a deceleration in the developing world means going from 94% year over year growth in China in 2012 to 64% in 2014. These are still fantastic numbers, and there's still plenty of stuff to grab, but the peak growth rates appear to be in the past.
In the U.S., the pace of growth is a more stately 14%. The sector attracts a good sum of sum of venture money, nearly $1 billion in Q1 of 2014, according to the the good people at the NVCA.
However; all of that strength doesn't mean that the future of shopping is as easy as buying everything online. Let's examine our first trend:
Location based Technology
For online retailers, it's always been relatively easy to gather data about customers. If you run a Web company you can track all kinds of information about shoppers who visit your site, where they're located, how they reached your website, what they look at and where they get held up during the shopping process. This assists e-commerce companies adjust tactics quickly to maximize sales.
For brick and mortar stores, that kind of granular data has been harder to come by. Location based technologies promise to bridge that data gap. Apple recently introduced iBeacon, a set of small sensors that can be placed around stores to track and communicate with customer' iPhones. Startups like Estimote, Nomi and inMarket, meanwhile, sell similar technology to retailers.
What does this look like? Let's say these beacons track a spike in foot traffic near a rack of bathing suits in a high end department store. But that foot traffic isn't prompting a comparable increase in sales. Are customers intrigued by the style, but put off by the prace tag? It so, and this is the hypothesis, the store can ping each shopper who approaches the section with a 10% discount on the bathing suits. If the hypothesis was correct, customers now buy more bathing suits and the company can subsequently reduce the bathing suits price to increase sales.
This kind of technology helps brick and mortar retailers to optimize their store layouts, pricing, and improve ad campaigns. It also figures heavily into the next trend.
Omni-channel Retail
Since e-commerce first started gaining traction in the late 90's, nearly every brick and mortar brand in the country has developed an online sales strategy. But traditionally, it hasn't worked in reverse. Amazon, eBay, Blue Nile and other online pioneers have never opened up physical shops for customers to browse items.
This is starting to change as more and more e-commerce companies warm to the benefits of brick and mortar. Warby Parker, a sunglasses brand that started out online in 2010, has set up six stores since opening its first in Manhattan's SoHo neighborhood last year.
Why?
It turns out that customers buy way more stuff if they can actually see, feel and try on items in person. Andy Dunn of Bonobos, a men's clothing brand that started out as an e-commerce company in 2007, told Bloomberg that only 5% of visitors to the company's website actually makes a purchase. In its ten stores, that number is 83%.
Other online companies like Etsy, Everlane, Birchbox and Harry's have also dabbled in setting up physical stores, often experimenting with temporary location or popup shops before devoting more resources.
Meanwhile, traditional brick and mortar brands are getting smarter and integrating online efforts with their physical outlets. Nordstrom sets the pace among department stores. It bought HauteLook, a flash sales site, for $180 million in 2011 and invested $16 million into Bonobos. Web sales at the company grew 33% last quarter and its using brick and mortar locations as distrubution centers for fast shipping.
Other retailers are following suit, at the very least integrating their online inventories with those of their stores. The latest crop of tablet ready POS systems, like Lightspeed, Revel and Tulip Retail, are helping streamline the process.
Top Brands Now Start Online
For years, one name has struck fear into the hearts of young e-commerce entrepreneurs: Amazon. The online retail giant has a reputation for ruthlessly competing against upstarts, undercutting them on price and diverting millions of marketing dollars to drive them out of business.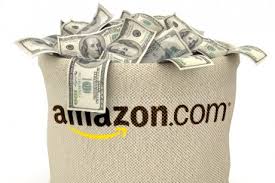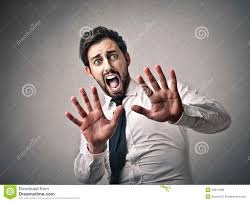 So how do you build an Amazon-proof online retail business? In short, make your own stuff. (Bessemer's Jeremy Levine pointed this out in an interview last year.) More and more, we're seeing online brands emerge that control every part of their businesses, from design and manufacturing to technology and distribution. It's getting back to what our forefathers did. Everything, from soup to nuts, your own brand!
Instead of taking clothes from a Calvin Klein and selling them over the Web, companies are now making their own clothes and creating their own fashion brands. This control allows them to match traditional competitors on quality while undercutting them on price.
There's Warby Parker for sunglasses, Chloe & Isabel for jewelry, Chubbies for shorts, even MeUndies for underwear and Tuft and Needle for beds.
The biggest retail brands of the next decade are somewhere being thought about, to be built, online!
[go_portfolio id="flex3″ margin_bottom="50px"]