6 Ways to Increase Sales On Black Friday/Cyber Monday
The Importance Of Seasonal Sales
Seasonal sales can make or break most businesses. A lot depends on the product and season the business depends on. Shore towns depend on the summer season, Skiing towns depend on the winter season. These businesses depend on their seasonal revenue which determines their success for the year.
For most other businesses, the Christmas holidays is that season. Everyone knows about Black Friday and Cyber Monday who works in commerce. This is a HUGE event for all merchants.
Shopify Partners will support businesses with campaigns, address increased consumer demand and create ways to sell more products. To help you help your customers, here are six ways you can use to help your clients keep up with the demands of Black Friday/Cyber Monday.
1. Create discount deals like BOGO to increase cart size
Go With BOGO!
Use discounts to help merchants sell more on Black Friday/Cyber Monday by leveraging the power of discounts. Using BOGO, Buy One, Get One deals the the PriceRule API, you can help merchants make more sales and increase the cart size thereby moving more inventory.
Buy One Get One will increase cart size.
Your clients can double that cart size with a time honored Buy One, Get One (BOGO). This discount is used to double the stock merchants ship to buyers. This discount can easily be set up within the Shopify Admin from the Discounts page.
It can even be set as any type of Buy X, Get Y discount, in which you can customize the quantity to be added to cart, and different products or collections.
To create discounts in the Shopify admin check and to get more information on setting up BOGO check out the discounts help guide.
Use the PriceRule API
Create Discount Models
You can create just about any type of discount model that you can imagine using the PriceRule API. Using this model you can create discounts based on:
Discount Models
• Percentages. Receive a certain percentage off or get a certain percentage off after you spend a certain amount or add a certain quantity to the cart.
• Dollar Amounts. Save more money if you add certain items or quantities to your cart.
• Free Shipping conditions. Spend a certain amount and get free shipping automatically applied.
By using the PriceRule API, you can shift more stock and add more revenue for your clients on Black Friday/Cyber Monday. For more information on using the PriceRule API, check out the docs.
2. Mobile Buy SDK to make mobile apps shoppable
Consumers Are On The Move With Mobile Devices
An analysis of shoppers have revealed that consumers purchase on the move. Online stores have become mobile optimized, creating specific shopping apps for iOS and Android devices.
Therefore; mobile buyers like the mobile-first shopping experience, support for their native wallets, and other mobile integrations such as push notifications to keep them in the loop of new stock and sales.
Mobile Buy SDK enables you to integrate Shopify checkout into the mobile applications that you build for your client. This allows merchants to sell any of their physical products through the app, and track sales info in their Shopify Admin.
The Mobile Buy SDK can be used to add mobile checkout to their apps, and increase sales through mobile this holiday.
Check out the docs on Mobile Buy SDK.
3. Use Instagram to create shoppable social experiences
Get Seen Using Instagram
Show your clients how to get their products in front of an audience of 500 million trend seekers with shopping stickers on Instagram Stories. Instagram integrates with Shopify to help merchants offer a smooth in-app shopping experience, from finding the product to the checkout cart.
To find out more about creating shopping experience on Instagram to power up your client's sales on Black Friday/Cyber Monday, visit our Instagram Shopping info page.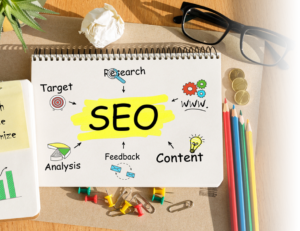 4. SEO in Shopify: Help merchants drive more traffic with Google and Facebook ads
Using Social Media and Google To Drive Traffic To Your Site
Running paid ads is getting too complex. Every time you turn around, there is something new to learn from pixels to keywords. When merchants are small, it's tough for them to keep up. As a partner, you're able to lend your expertise and help merchants leverage ad campaigns this Black Friday/Cyber Monday.
Using Shopify for marketing can help merchants to plan, implement and monitor their marketing campaigns. Merchants can use Marketing in Shopify for Google Smart Shopping campaigns and running Facebook ads.
5. Keep up with the fast pace of Black Friday/Cyber Monday by building pages that are quick loading
Quick Loading Website Is A Must!
There are many advantages to quick loading websites. They keep oft-moving consumers engaged and help your rankings in search engines. But remember, its also important to keep page load speed consistent in the checkout experience.
According to Unbounce, one out of five customers will abandon the shopping cart if the pages are too slow. Slow loading pages are at risk of freezing during high-traffic periods. This must be addressed as soon as possible.
It is important to run load tests on the online stores you have built for your clients ahead of Black Friday/Cyber Monday, as well as your apps. Be sure the slow loading pages are remedied to avoid traffic jams during this high traffic period.
For troublesome back-of-house operations of your app, you may want to consider using part of the GraphQL Admin API, which typically handles API calls more efficiently than in REST.
Check out the GRAPHQL Admin API to learn more and how it can be a more efficient way to handle back of house operations for apps and online stores.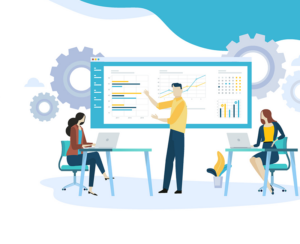 6. Introducing the Black Friday/Cyber Monday Toolbox: Help Merchants help themselves!
Virtual Toolbox
You can point your clients in the right direction to find marketing success even if this isn't in the scope of your project.
Here is a compilation of our best marketing resources into a virtual toolbox. This will allow you to show how to help merchants of all sizes make more sales this Black Friday/Cyber Monday. This will guide you on things like how to creatively use discounts. It will show you how to use links to marketing and reporting apps. And where to get support.
The Black Friday/Cyber Monday toolbox is a great marketing and sales-boosting kit for merchants who take a DIY approach to marketing or just need a little extra help.
Share resources with your clients by visiting the BFCM Toolbox today!