Firearms: Who Can The Black Sheep Of The E-Commerce World Turn To For E-Commerce Software?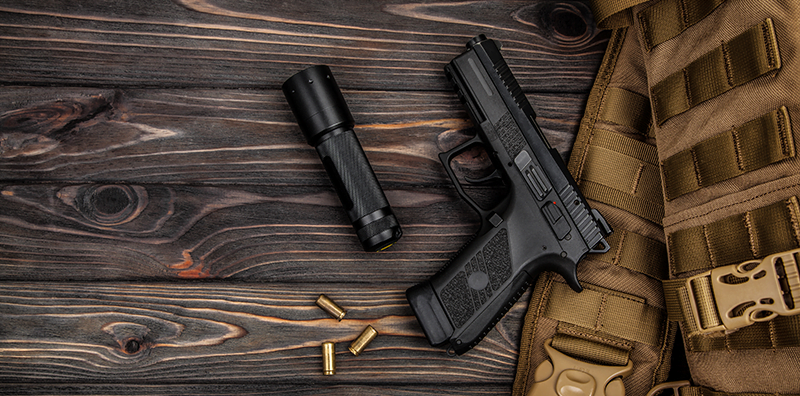 Firearms: Who Can The Black Sheep Of The E-Commerce World Turn To For E-Commerce Software?
E-commerce is an open field for every player. Anyone can start an e-commerce business and get the needed software and tools to build their brand to optimize and scale-up. However, some players have it harder than the rest, and online firearms vendors have it the hardest. You can't just use any e-commerce platform, tool, or software because most of the popular e-commerce platforms don't support the sale of firearms, and others such as Shopify are ambiguous in their support of the sale of firearms, so it's better to avoid the risk.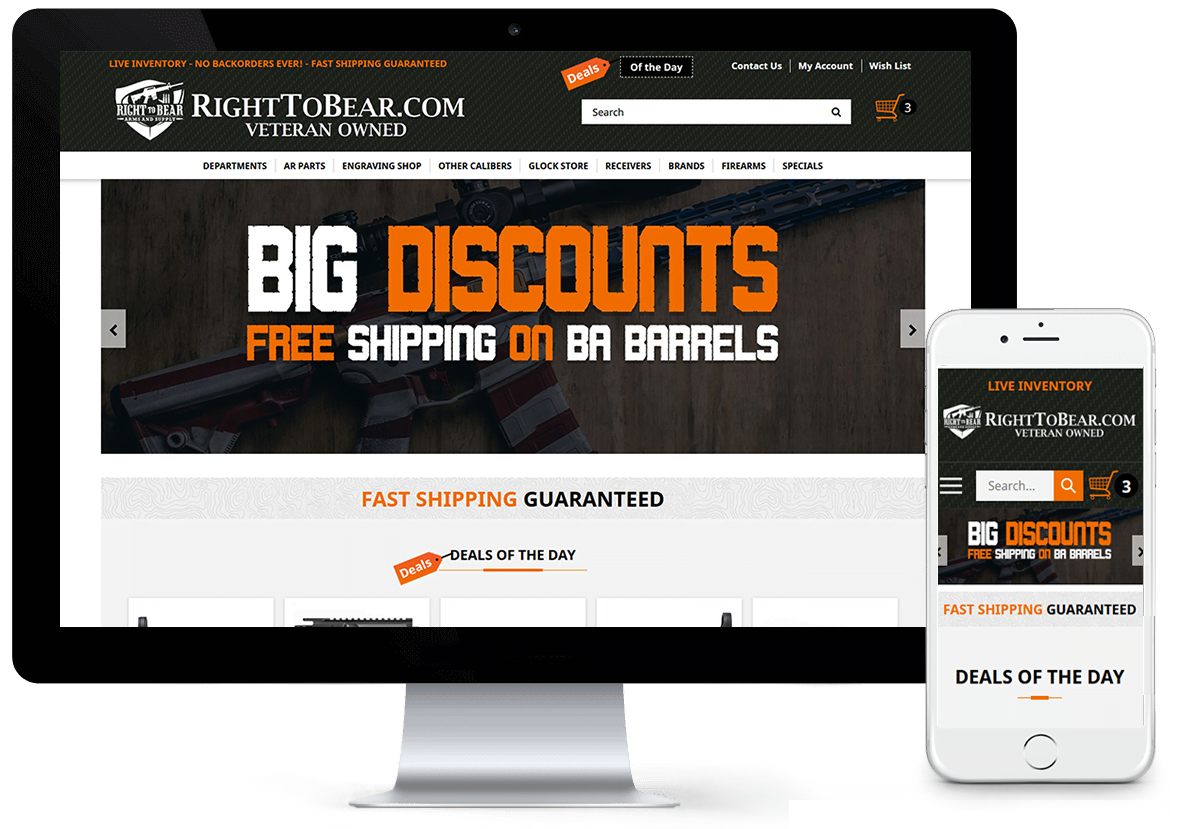 In America, firearms are pretty popular. Domestic buyers account for 91.2% of firearms sales, so only about 8.8% of sales go to law enforcement and exports. This makes it relatively straightforward to set up and run a brick and mortar firearms store, unlike running an e-commerce firearms business. Yet we can't overlook the business opportunities e-commerce has for the firearms market since about 37% of US households own at least one firearm and 58% of firearms customers have claimed that they would buy guns online.
So, the question is; which e-commerce platforms are available for those who are looking to start an e-commerce firearms business?
First, Make Sure All Transactions Are Legally Correct
As someone interested in the firearms business, you should know that firearms are not like the average consumer goods that you can be legally carefree with. The firearms industry is very regulated. You have to get necessary licensing, and find a way to verify that your customers are eligible to buy, own and use a firearm. Get familiar with the bureau of Alcohol, Tobacco, Firearms and Explosives (ATF), Federal Firearms License (FFL), state and federal laws, and make sure your supplier(s) is legit.
Now that we've got that out of the way, let's look at some of the software and tools available for e-commerce firearms vendors.
E-commerce Hosting Platforms such as Volusion, BigCommerce, WooCommerce with WordPress for custom, and Magento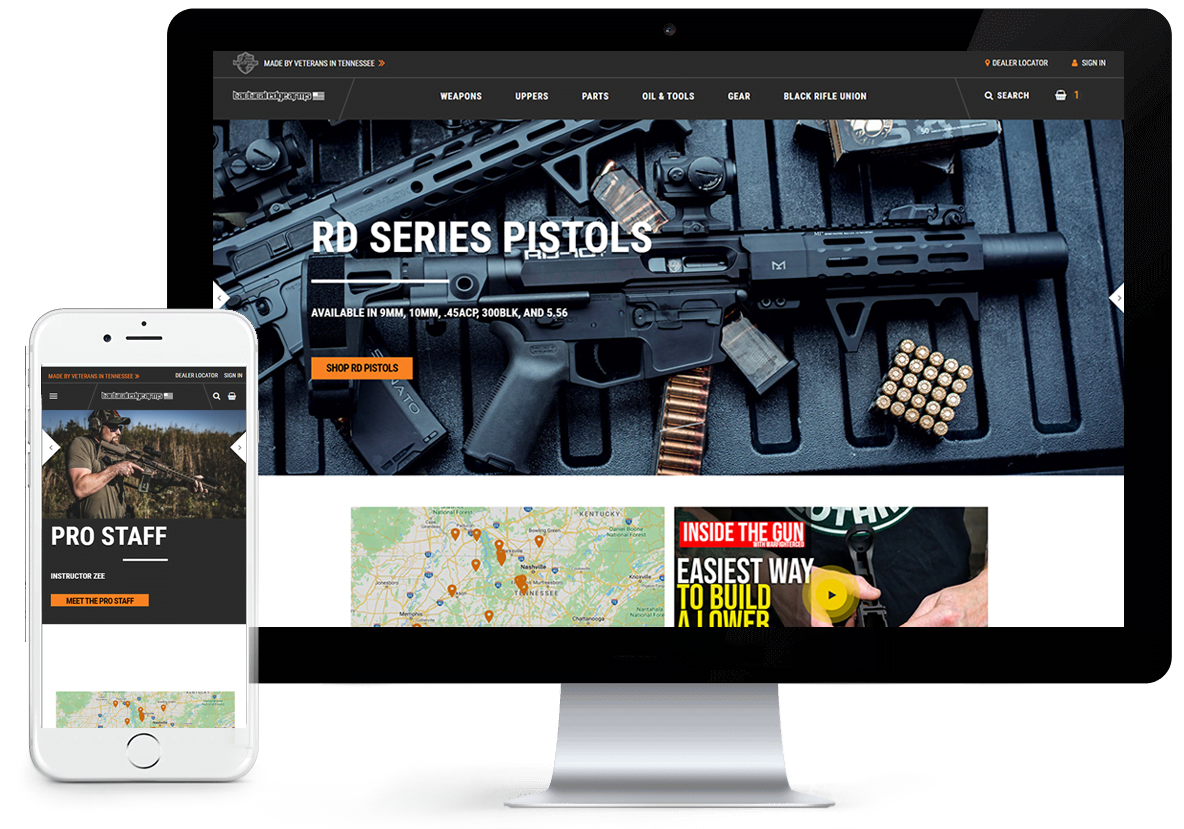 As we hinted above, not many e-commerce platforms support the sales of firearms, and some offer ambiguous support that can be withdrawn at any time without enough warning or preparation. So, the better thing to do is avoid them completely so that your business is never left stranded.
These platforms we listed offer quality seamless functions for online firearms vendors without restriction, and they've been consistent over the years. You can build a custom firearms store on any of the platforms and integrate it with themes and other necessary plugins. We advise you to do your research to know which one is best for your brand considering your budget, ease of use, customer support, and other factors.
Our number one recommendation is BigCommerce.
Enterprise Solutions such as Sage, SAP, NetSuite, and Magento Enterprise
If you want a full-suite enterprise solution that will allow you to connect your ERP, CRM, and your e-commerce operations and tools generally, then we recommend these four solutions; SAP, Sage, NetSuite, and Magento Enterprise. You are guaranteed undisturbed quality service using any of these tools. You will be able to manage your supply chain, inventory, and accounting among other things.
NetSuite and SAP are quite expensive, costing up to thousands of dollars. Magento Enterprise is more affordable.
High-Risk Payment Processors such as Authorize.Net, Rapid Gun Systems, and Celebrant
The fact that the firearms industry is highly regulated also means that the strict regulations will impact e-commerce firearms businesses, therefore making the payment system in this market high-risk. Payment processing companies have to conduct important legal verifications to vet out possible illegalities. As a result, only high-risk payment processors support e-commerce firearms businesses. You can choose from the three high-risk payment processors we mentioned and research to learn which one is the most suitable for your business.
Secure Socket Layer (SSL) Providers such as GoDaddy, Thawte, RapidSSL, and Symantec
To set up a safe and secure online firearms store, you need an SSL to establish an encrypted link between potential buyers, browsers, and your web server. This helps to keep the data exchange between your web server and customer's browser private. Before choosing an SSL provider, find out the type of server your web hosting provider used for your website. It can be IBM, Apache, AWS, Oracle or any other one.
The SSL providers we mentioned all support online firearms merchants.
You don't have to build your cart from scratch. You can use third-party cart integration instead to save time and resources. An advantage third-party carts offer is access to thousands of e-commerce gun store websites and speciality retailers who will take some responsibilities off your plate. On the other hand, the downside of using a third-party cart is that your cart design will be whatever the third-party cart provides. Therefore, when making your choice, choose a cart with a design and page navigation that is similar to your website's design.
It's pretty easy to set up a store through a third-party cart, all that's required of you is to provide your FFL license.
Shipping Software? Use A FFL-Licensed Dealer(s) or FFL-Licensed Store(s)
In the e-commerce firearms industry you are not allowed to deliver firearms directly to customers. There's no need for you to offer home delivery which means that you don't need shipping/delivery software. To deliver products to customers, you must go through either a firearms dealer who has an FFL license or an FFL-licensed firearms brick and mortar store. You will send your customer's order to either of these middlemen services and they will inspect and verify your customer's eligibility, and get your customer's digital signature. You have to do all your transactions within legal limitations.
The firearms e-commerce industry is still young which means that several untapped opportunities are waiting for daring entrepreneurs.
Check out what we can do for your firearms related businesses today!