Responsive Store Re-Design

MakDigitalDesign partnered with USFlagstore by becoming an extension of their team and applying our breadth of eCommerce knowladge. We started with an in-depth digital roadmap that helped define site goals and allowed us to immerse ourselves in USFlagstore.com's site infrastructure, content, analytics and all current and historical marketing efforts. With goals set, a comprehensive digital strategy formed and a handpicked set of tactics determined… we then systematically executed the plan that drove profitable results.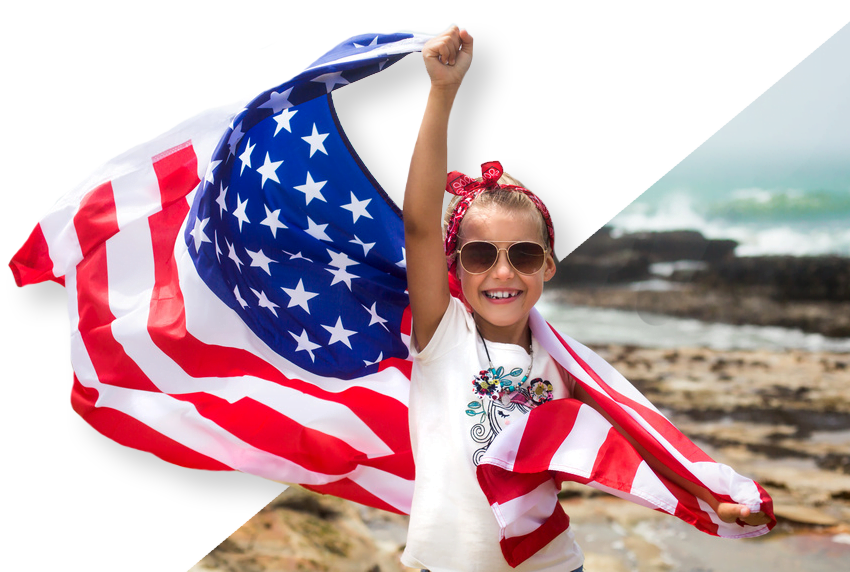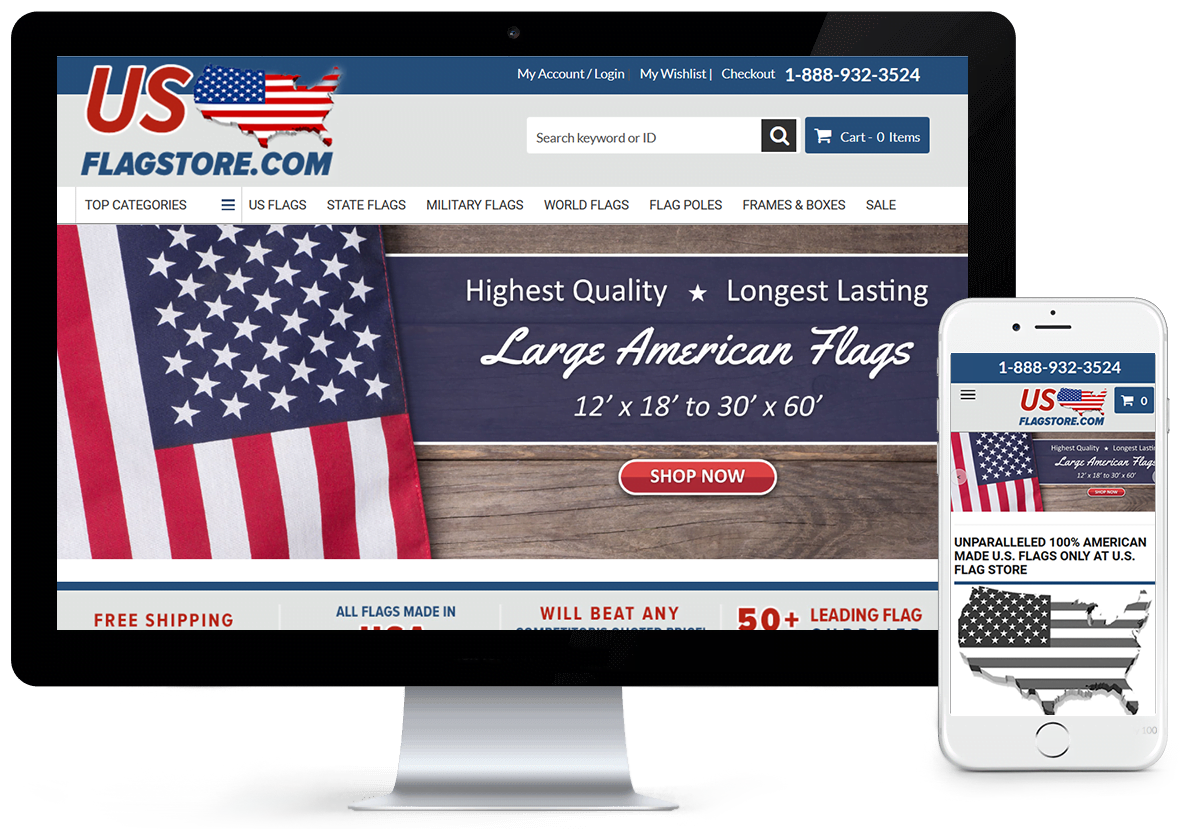 The Opportunity
USFlagstore is an American based E-commerce website that specializes in selling flags that are made and manufactured within the United States. Physically located outside of Kansas City, Missouri, USFlagstore has been operating for almost a decade, and has seen great success in their industry. USFlagstore is partnered with two very prominent non-profit organizations, Folds of Honor and K9s For Warriors, which provide US service members with educational scholarships and service dogs for those who have PTSD or Brain Injury from their service for our country. Their American flags are cut, sewn, and finished onsite to ensure the highest state, government, and military standards are met and the flags are made with 100% American made raw materials down to the thread used to sew each flag. United States Flag Store flags last longer, fly fuller, and stay brighter than competitors foreign sourced flags. If you don't love your flag, USFlagstore flags are covered by a 100% Satisfaction Guarantee.
Increase in Average Order Value: over 25%
Increase in mobile/tablet traffic: over 60%
Increase in Conversion Rate: over 25%
Increase in new users: over 20%
Start Your Project With Us
We'd love to hear from you