Live Chat, What Can it Offer the Everyday Business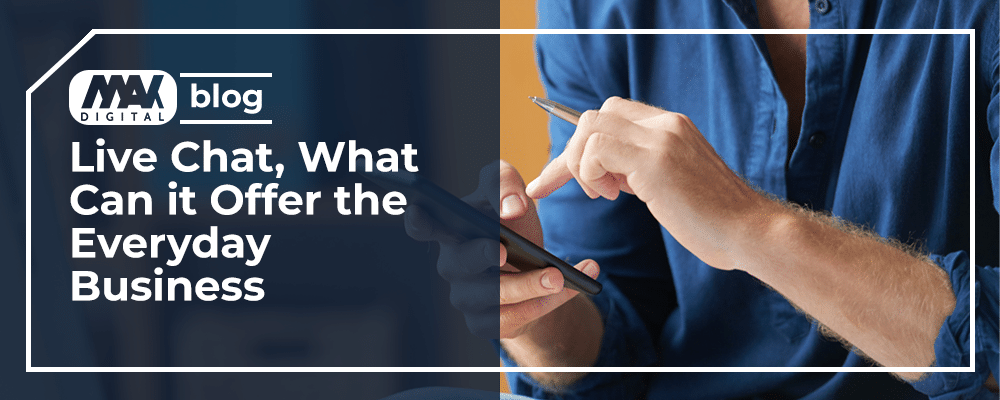 The live chat became a common feature on modern websites and apps in the last few years. Although most businesses don't know how to maximize the chat feature, 75% of customers prefer live chat over other communication channels. With an average response time of 15 seconds, buyers can access customer service significantly faster than other channels, no surprise. Without further ado, let's discuss live chat and what it can offer everyday business.
Benefits of Integrating Live Chat Into Your Website
Live Chat Prompt Response Time
Customers are familiar with the usual waiting time when seeking customer support, which is unpleasant. The typical response time for email support is 24 hours, and customers can wait in a queue for hours to access phone support. Sure, you can try to speed up your response time for these other customer support systems, but some are out of control. For example, there's no way to improve phone support response time if many customers are calling the same phone numbers (let's say you have three) simultaneously. Some customers will stay longer in the queue as your support agents attend to other customers.
You can improve your response time with a live-chat support. Customers can quickly receive customer support via chat features, especially if they have simple queries, which are actually more common than complex queries.
Real-Time Customer Support
A live chat on your website allows you to provide real-time customer support to new and old customers. Your support staff can attend to issues as customers chat with them. They can walk customers through the resolution process and provide follow-ups if new issues develop as customers try to troubleshoot their challenges. Because live chat allows customer service agents to engage with customers in real time, they can provide personalized solutions instead of generic ones.
Assistance During the Purchase Journey
It's common for customers to run into challenges when shopping online. While many customers will try to resolve their issues and continue their purchase journey, most will give up if unsuccessful. Having a chat widget or popup asking, "Hi, How May I Help You" when customers linger on a product or checkout page can be of great help. A support agent via a chat feature can help visitors with decision-making as they shop. Instead of losing customers or leads, live chat support can boost conversion.
Omni-Channel Experience
Pretty much all other customer support systems force customers to go to another channel to submit a query, but not live-chat features. If a lead browsing your website runs into challenges, they might choose to get in touch via phone or email or get self-help from the FAQs. The problem with these systems is that the lead will have to exit the current web page they are checking out to access customer support. But with an active chat widget or popup element, the lead can submit a query from the current webpage. Live chat support provides an omnichannel experience that can reduce bounce rates.
Saves Conversation With Customers
Another challenge customers endure when seeking customer support is the high probability of repeating themselves over and over to different support agents. It is frustrating. We are not exaggerating when we say customers would appreciate it if customer service agents read their minds or used their super retention power to recall their last complaint. But since customer service agents are not Professor X or Sheldon Cooper clones with eidetic memories, live chat support can come to the rescue.
Chat widgets or tools can save conversations between customers and support agents, allowing any support team member to review chat history and eliminate the need for customers to repeat themselves.
Removes Language Barrier
The world is more global than ever, and customers from around the world with language differences can engage any business online. Even within the US, some customers may struggle with understanding English because they are non-native speakers. Yet, there will be days when customers with language differences might need customer support, but no one in your company can communicate with them. This might mean losing such customers.
The good thing about modern live chat technologies is that some have language translation functionality. A live chat can remove the language barrier by translating customers' queries from their native languages to English, French, or any language your support agents understand. And translate answers into customers' native languages too.
Best Practices for Providing Live Chat Support
Develop an Offline Strategy
Unless your customer service and technical support staff work 24/7 literally, there will be times when customers engage your chat features with no one available to respond. However, not all customers can patiently wait until the next day or after a few days. Optimize your chat tools with a chatbot and self-service resources like FAQs and a knowledge base so that customers can receive some sort of resolution when your support agents are away.
Optimize With AI
Integrate an AI-based chatbot in your live chat tool to provide more services and optimize the live chat. Having an AI chatbot will reduce the workload for your support staff by having the chatbot attend to queries using relevant preloaded answers. An AI-based chatbot can understand keywords, phrases, user intents, and behaviors and will fetch appropriate answers from the saved answers on your website. When the AI chatbot realizes that a customer needs human intervention, it can transfer the customer to an agent with specific skills to resolve the customer's challenges.
Provide Closure
Teach your support staff to always end live chat engagement in a positive light. Live chat support provides an opportunity to engage with customers one-on-one, so ensure they get closure on their concerns by end of the chat. Ask questions to confirm whether their questions have been answered, and provide further help if they say no. Lead them to the path where they can find help if it is not within your power to resolve their query — customers often bark the wrong tree for solutions.
Bottom Line for Live Chat
Having live chat support has both customer service benefits and sales benefits. While adding a live chat feature to a website can speed up customer service response time, customer service agents rely on technical support to provide actual resolutions. Live chat support can only be as fast as the overall customer and technical support system. So, optimize your support system and tools, and teach your support staff how to provide effective solutions fast.