Facebook Messenger: Your Ultimate Customer Support Tool?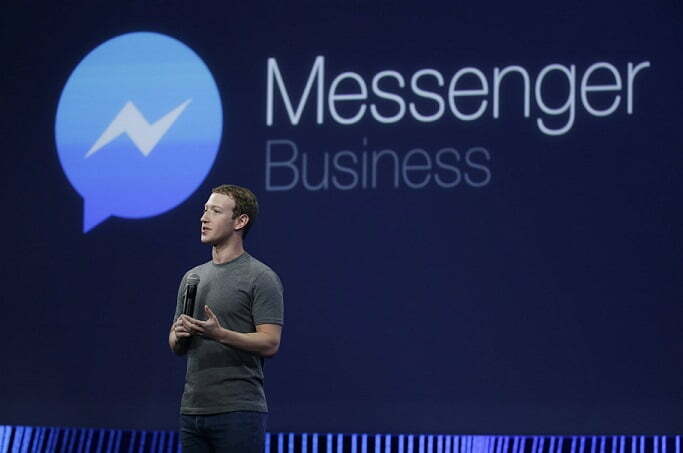 Could Facebook Messenger Be Your Ultimate Customer Support Tool?
Facebook has been putting a lot of time and resources into its Messenger application, banking on the fact that eCommerce businesses will do the same. Facebook's plan is to turn its Messenger app into a one stop customer relations and commerce tool that would allow brands to streamline both communications and the overall purchase process. Over the last year, Facebook has added tons of great features and functionality to its messenger app, but does it really make sense to have your business rely solely on Messenger for customer relations?
In this post we will explore some of the new features and functionalities of Facebook's Messenger application to better understand how it could benefit your business.
Everything Is Better With Chatbots
Facebook introduced chatbots in the 2nd quarter this year and developers have already created more than 11,000 chatbots. A Chatbot is an Artificial Intelligence system that reads and understands messages to create a relevant response to the user's inquiry. These systems allow customers to interact with a brand without having to call, email, or use live chat on the brand's website. That interaction could range anywhere from a customer asking questions about a brand's products or services, receiving order status updates or even placing orders with only one click using payment information that would be stored within the Messenger itself.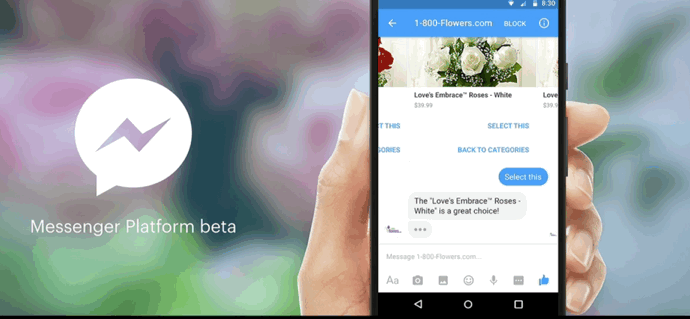 Chatbots save tons of time by automating the checkout process and creating a personalized experience for your brand's customers. Chatbot's however require a good deal of time and resources to develop, which may not make sense for your business.
Commerce and Conversation
Some eCommerce platforms, like Shopify Plus, allow you to communicate with customers and sell products directly in Messenger itself. Customers can do things such as browsing products, asking questions, receiving order details and shipping options, and even making purchases all from within Facebook's Messenger app, though you are able to manage everything from within your Shopify interface.
One Inbox Manages Everything
The most recent announcement about Messenger is that interactions on Facebook, Messenger, and Instagram will all be redirected to the new Pages Manager app which is scheduled to launch in December.
From the Pages Manager app, you can respond directly to messages, comments, reviews and posts across all three platforms. You can also access historical interactions for each user, allowing you to better understand context and craft more personalized messages.
To get the consolidated inbox, you will need to simply connect your Facebook and Instagram accounts from with the Pages Manager app.
Ads
In the beginning of November, Facebook started rolling out Messenger ads after having tested the app with a select group of advertisers since April. You can now re-engage customers by sending updates about products, sales notifications and other alerts. These sponsored messages can only be sent to users that have previously interacted with your brand in Messenger.
You may be sitting there thinking, "I haven't chatted with any of my customers yet. How much use are these Sponsored Messages going to be for my brand?" Never fear, Facebook has a solution for you. You can now run newsfeed ads that send users to a new chat window in Messenger. This not only helps you start new conversations, but allows you to build your list of potential customers that you can re-engage with Sponsored Messages.
Shorter Links Are Better
In April, Facebook created usernames for Pages which can help people find and message businesses more easily. It's a familiar concept found on Twitter, Instagram, and other social networks—Simply put an @ symbol and type the pages name. These usernames can be used to create short Messenger Links that when clicked, open a conversation within Messenger.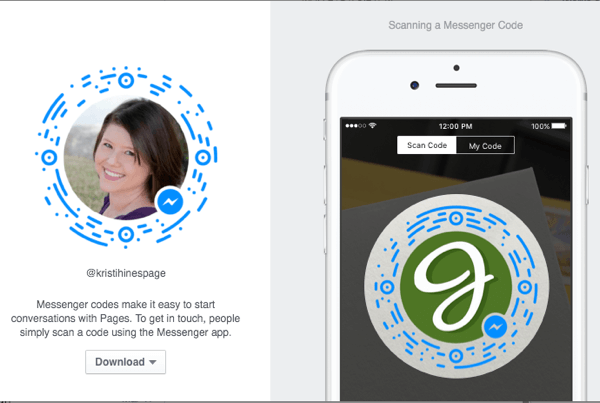 Warm Welcome
As of April, you can create a customized Messenger Greeting for customers that will appear in new threads. This note can be used to welcome customers, create a friendly tone, and set expectations for response time and other types of messages.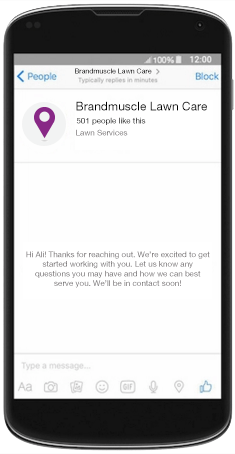 With the new integrations, features and functionalities, Facebook is certainly making a very strong case as to why they should be your number one communication tool for your customers.
To truly find efficiencies with bots, you'll definitely need the time and resources to develop them. You will still need to budget in ads and sponsored messages to increase reach and re-engage users. Even though Facebook has nearly 1.8 billion users, that doesn't mean they're using Messenger and it certainly doesn't mean they're ready for it to be the preferred method of communication. Don't use Facebook's Messenger app as your sole customer relations software but moreso use it as another tool in your kit to create a more personalized connection with those that prefer to use it.