YouTube Search Engine Optimization Tips For Generating Better Results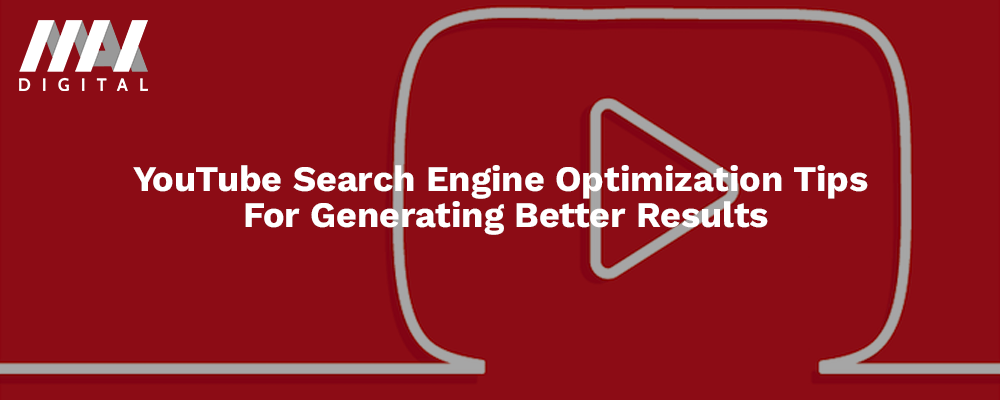 YouTube is a social media video platform where anyone can publish videos for free, and YouTube is also the second-largest search engine after Google. As a result, businesses use YouTube to create awareness for their business, projects, and products/services. Unlike social media platforms such as TikTok, where you can depend on hashtags and challenges to generate views, YouTube requires a different approach, which is YouTube SEO.
We will teach you some YouTube SEO tips you can start using to generate better results for your YouTube channel and videos.
Keyword Research
There's no better way to know which keywords to use on YouTube than to search for keywords on YouTube. Type in possible keywords or search for the topics you're interested in to see related and similar keywords users search for on YouTube. YouTube has an autocomplete suggestion feature that suggests possible keywords as you search; these are usually the popular keywords users search for.
For example, if you type in "digital marketing" on YouTube with your phone, YouTube might suggest the following keywords;
Digital marketing
Digital marketing course
Digital marketing tutorial for beginners
Digital marketing full course
Digital marketing for beginners
Digital marketing interview questions
Digital marketing agency
Digital marketing strategy
Digital marketing tutorial
Digital marketing course for beginners
You can also use keyword research tools such as Google Trends and Keywords Everywhere to research keywords. Another way is to go through top videos in your niche to see the keywords they used. When you see a top video in your niche, pay attention to the video title and tags. Video tags are invisible from the video, so right-click on the video page to see the source code and search for "keywords" once the code shows. It will show you all the tags that boosted the ranking of the video.
Choose The Right Keywords
Try not to let popularity and trends influence your keyword choice. Popular brands and influencers with massive subscribers and a big marketing budget are also using those popular keywords, which will create unnecessary competition for such keywords. Use long-tail keywords instead.
Long-tail keywords are usually three words or more, and while they may not generate millions of views, they have less competition, which means you stand a better chance of boosting your ranking. Additionally, the specificity of long-tail keywords will attract YouTube users who are ready to take action towards getting what they want. In other words, long-tail keywords can help boost conversion.
As you can probably tell, "digital marketing" is a popular keyword, so instead of using it, you can use "digital marketing strategy for Instagram."
Use long-tail keywords that are relevant to your video to avoid misleading viewers. Using misleading keywords can make viewers abandon your video when they see that it is not showing what you wrote about in the title. As a result, YouTube can flag your video and channel, which will affect your ranking negatively.
Once you have researched relevant keywords that suit your business, products, niche, and audience, make sure to put them in the right places. Add keywords to your video title, video description, and video tags.
Your Videos Should Be At Least 10 Minutes Long
The reason for opting for long videos is so that you can give viewers in-depth content, whether you're teaching them how to do something or showing them how your products work. Studies show that top videos are usually about 12 minutes long. But that doesn't mean you should drag on a video to increase the time. We all get pissed when YouTubers make videos that last for over 10 minutes when they could have done everything under four minutes.
On the other hand, videos shorter than two minutes usually fall to the bottom of the rankings. However, if you only make videos that add real value to viewers, the length of your videos won't matter.
Use a Descriptive File Name
It is always better to rename computer-generated names for media files to proper readable descriptive titles of the video content. It is a universal rule for uploading media files to the internet. Instead of uploading your file with a typical auto-generated name like VID_47281349.mp4. for your video on digital marketing strategy for Instagram, rename the file to digital_marketing_strategy_for_instagram.mp4.
Besides helping you document your YouTube video files better, this will also inform YouTube of what the video is about, and that is a good SEO practice.
The Art of Creating YouTube Video Titles
Ensure that your YouTube video titles are short. Studies show that shorter titles can affect your ranking positively, with the ideal title length being 48 characters. Besides using short video titles, you should also include keywords in your video titles; preferably, insert your keywords close to the beginning of the title. Make sure your title captures what the video is about and let it be catchy enough to grab their attention but don't use misleading titles.
To become a pro at creating YouTube video titles, master these; conciseness, keywords, description of the video content, and attention-grabbing words.
The Art of Writing YouTube Video Descriptions
You have up to 5,000 characters to write a perfect description for your YouTube video, so make it count. Use relevant keywords. Add timestamps with a title and description for each timestamp so that users can skip to the part they are more interested in. Add a call to action (CTA) to boost your conversion –– ask them to subscribe or visit your website. You can also use hashtags, but try not to use more than 15 or YouTube will ignore them.
Use Tags The Right Way
YouTube is a search engine, and as a result, you need to use tags so that YouTube can index your videos correctly to boost your ranking. You have 120 characters max, but use six to eight words to avoid confusing YouTube's algorithm. When you use your tags well, it will make it easier for YouTube to recommend your videos, which will invariably increase your traffic.
Use Transcriptions and Captions/Annotations
YouTube's algorithm reads code and text. It doesn't understand videos and images, so you will help it understand your content better by adding transcriptions. Additionally, including transcriptions and captions will make your YouTube videos more accessible for people who may have difficulty keeping up with the audio. Transcription also helps with translation to other languages.