BigCommerce Store Redesign
Founded in 1971 as Crouse-Kimzey Company, ProAudio.com is a Fort Worth, Texas based distributor and reseller for more than 400 professional audio, video, lighting and broadcast equipment lines. They are the supplier of choice for businesses large and small, individuals, churches, schools and contractors, in all 50 U.S. states and internationally. ProAudio approached MAK looking to redesign their BigCommerce ecommerce website and add some additional functionality and features.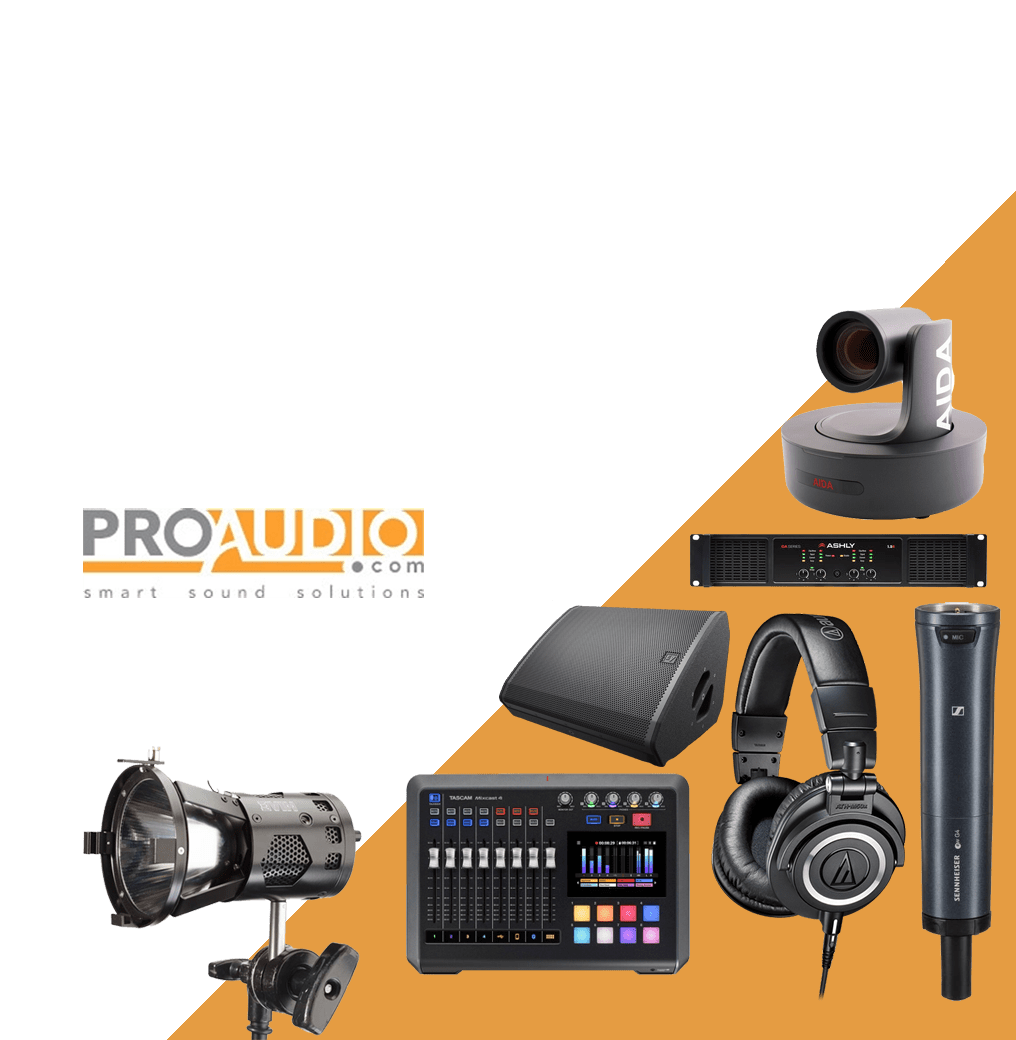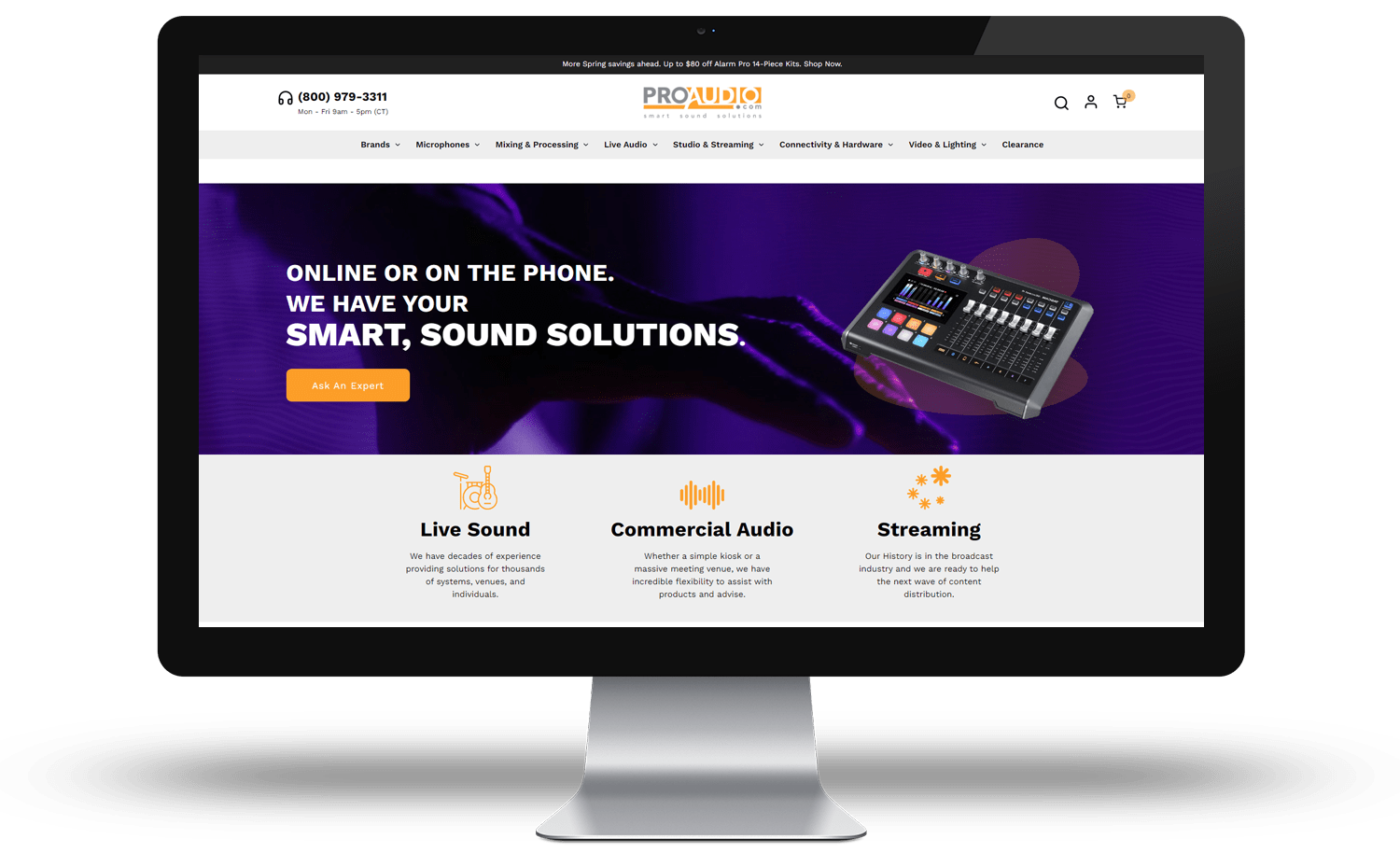 Project Details
The project consisted of a redesign of their current BigCommerce website ProAudio.com. ProAudio also requested we do some custom-programming to add additional functionality to the site.
Added complex mega navigation with ability to easily change advertisement promotions and category banners.
Added complex logic on product pages for product availability
Created custom Brands page that allows for easy search by brand
Created custom side-cart build, made with React components
Created custom mobile-navigation that allows for easy browsing through categories
Created custom Product page that utilizes Meta Fields Apps to extends product object
Redesign
The redesign was focused around reconstructing the Home, Category and Product pages. Creating an optimized customer experience journey through the site from landing page to checkout. This consisted of injecting style and branding to each layout, helping remind customers who they are shopping with. Keeping a consistent style/branding throughout the theme will make the new site appear much more professional and ready to compete with big-box brands! The old version of the ProAudio website had a large number of 'white-space' areas on each page leaving the site with an un-finished appearance. The redesigned site now has a great ebb and flow to it allowing for easy browsing by any shoppers.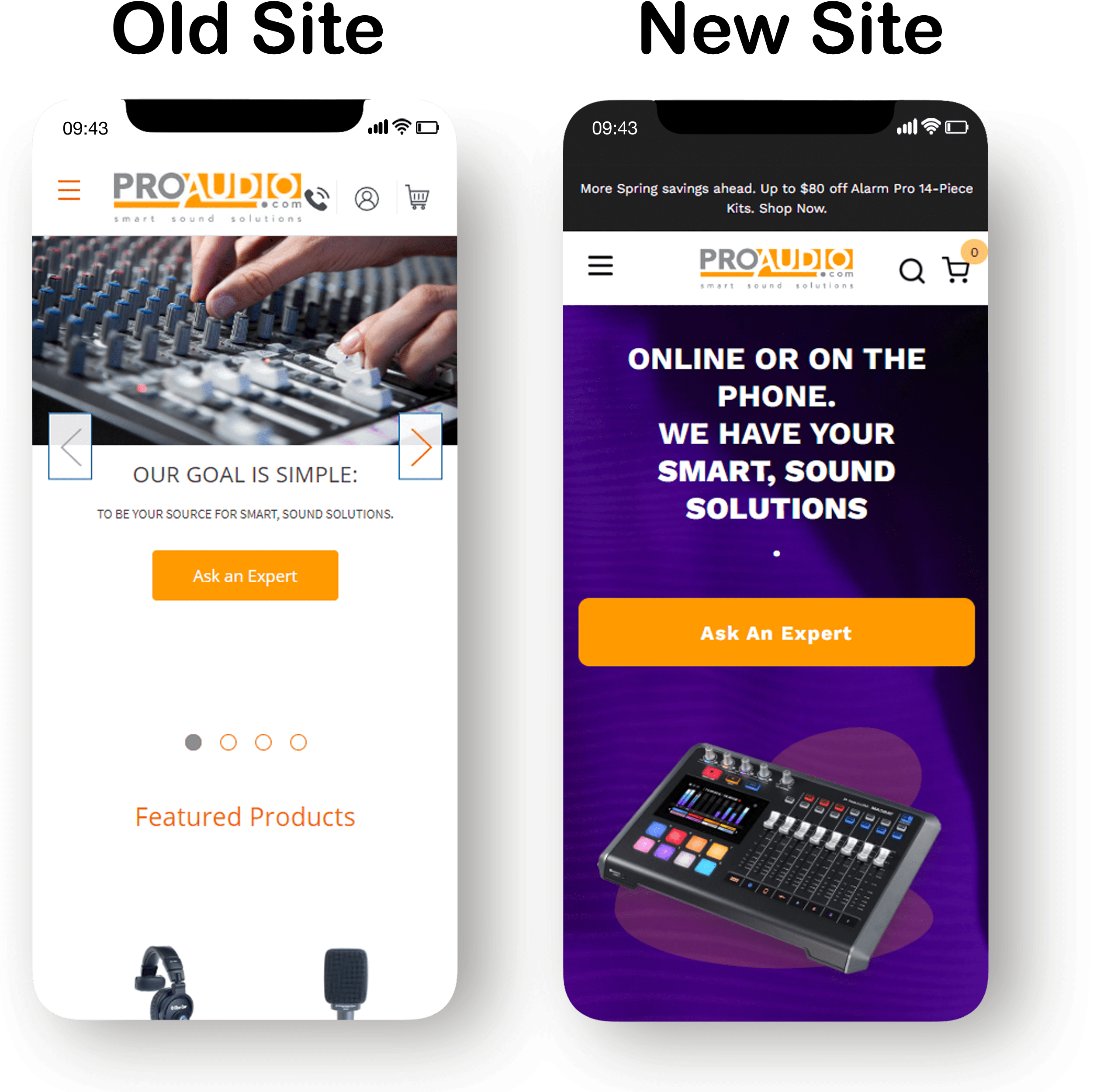 ProAudio.com
Before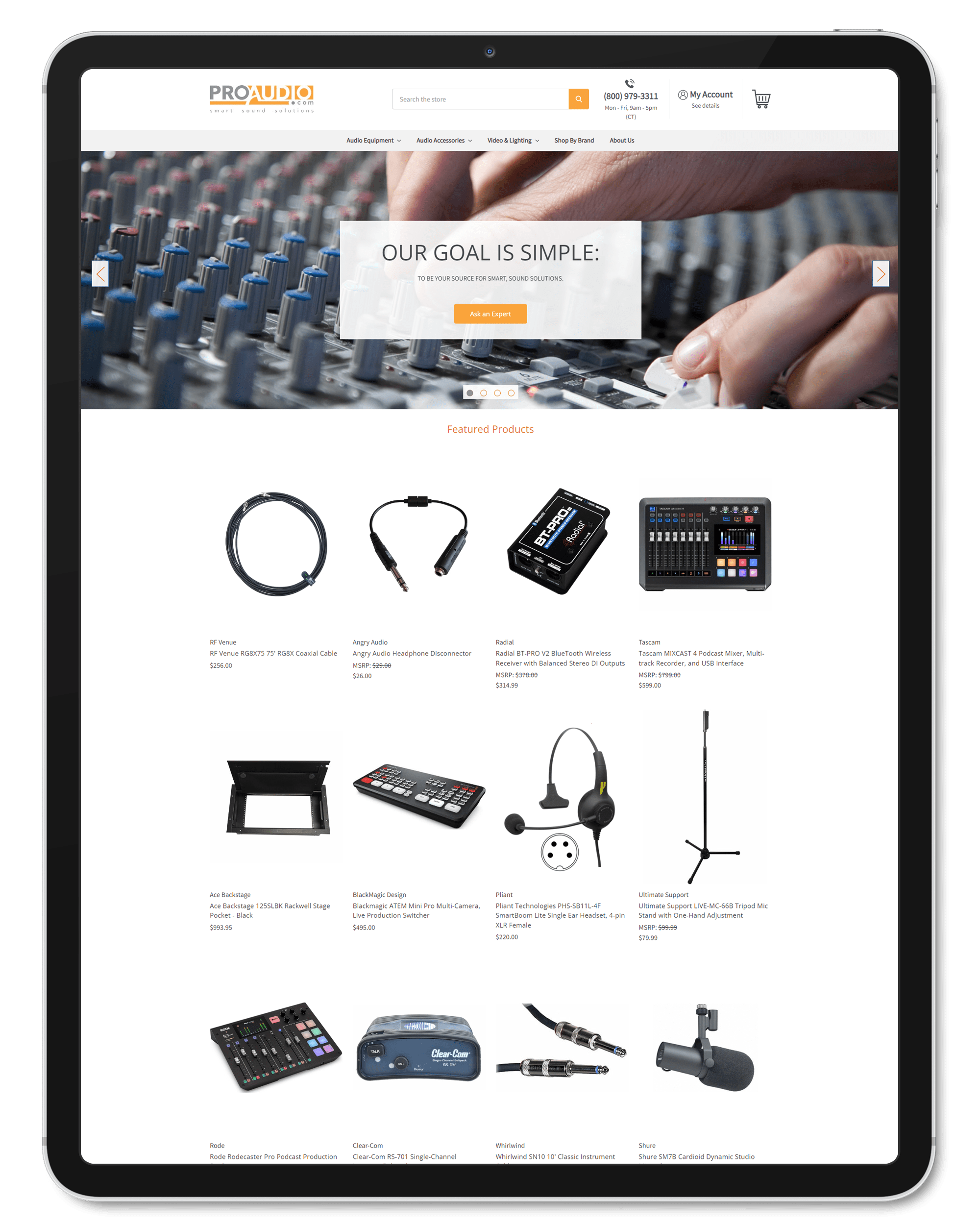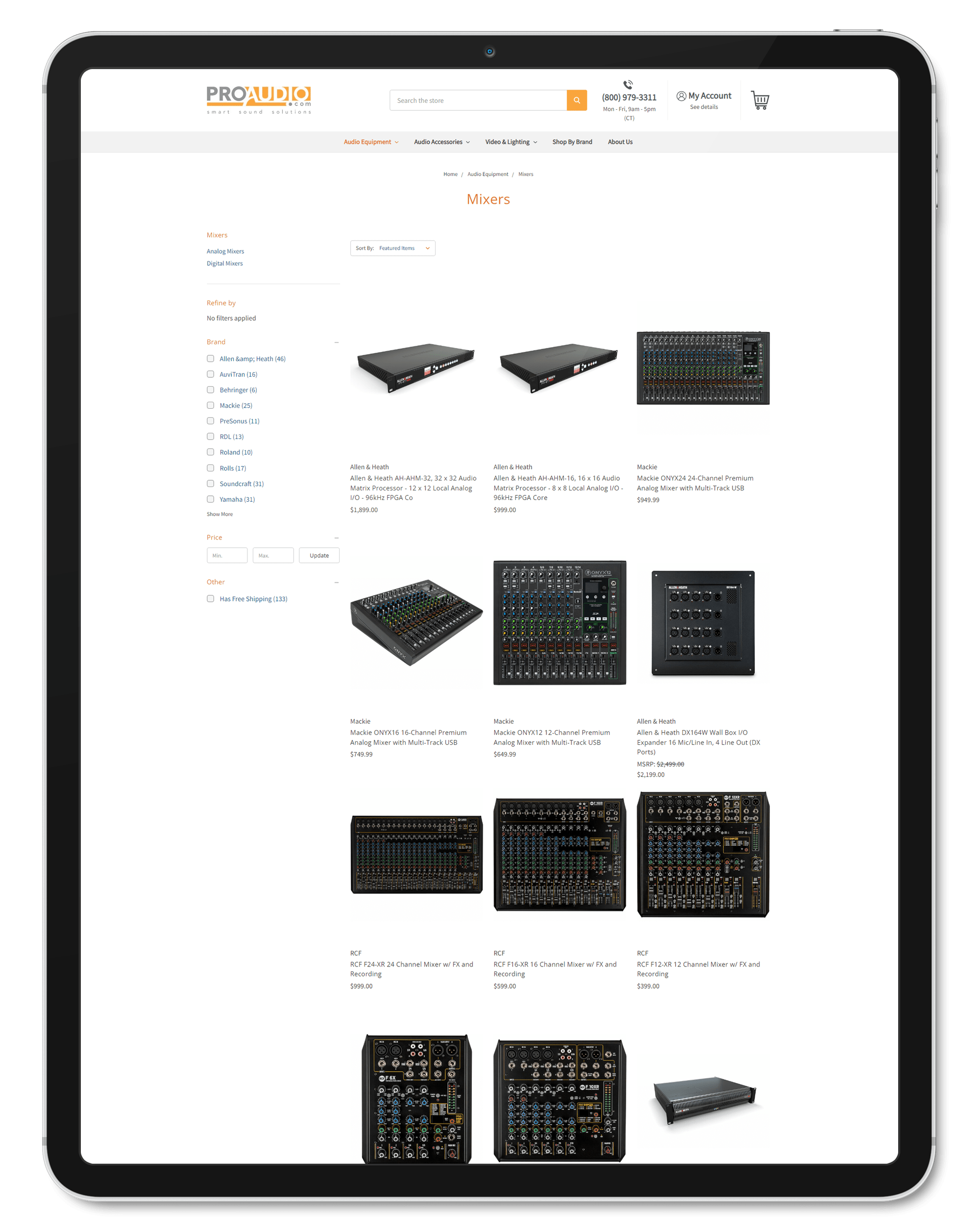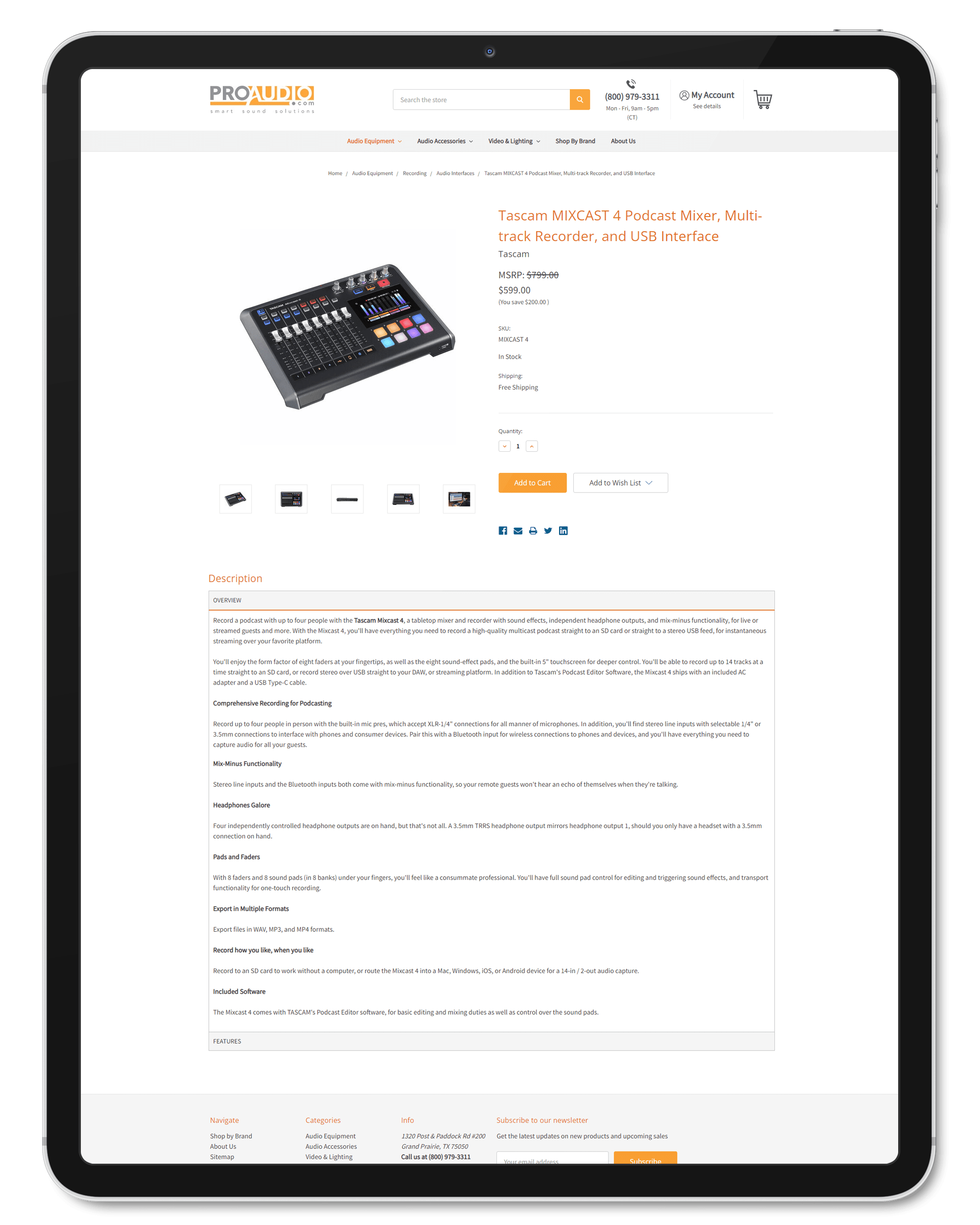 After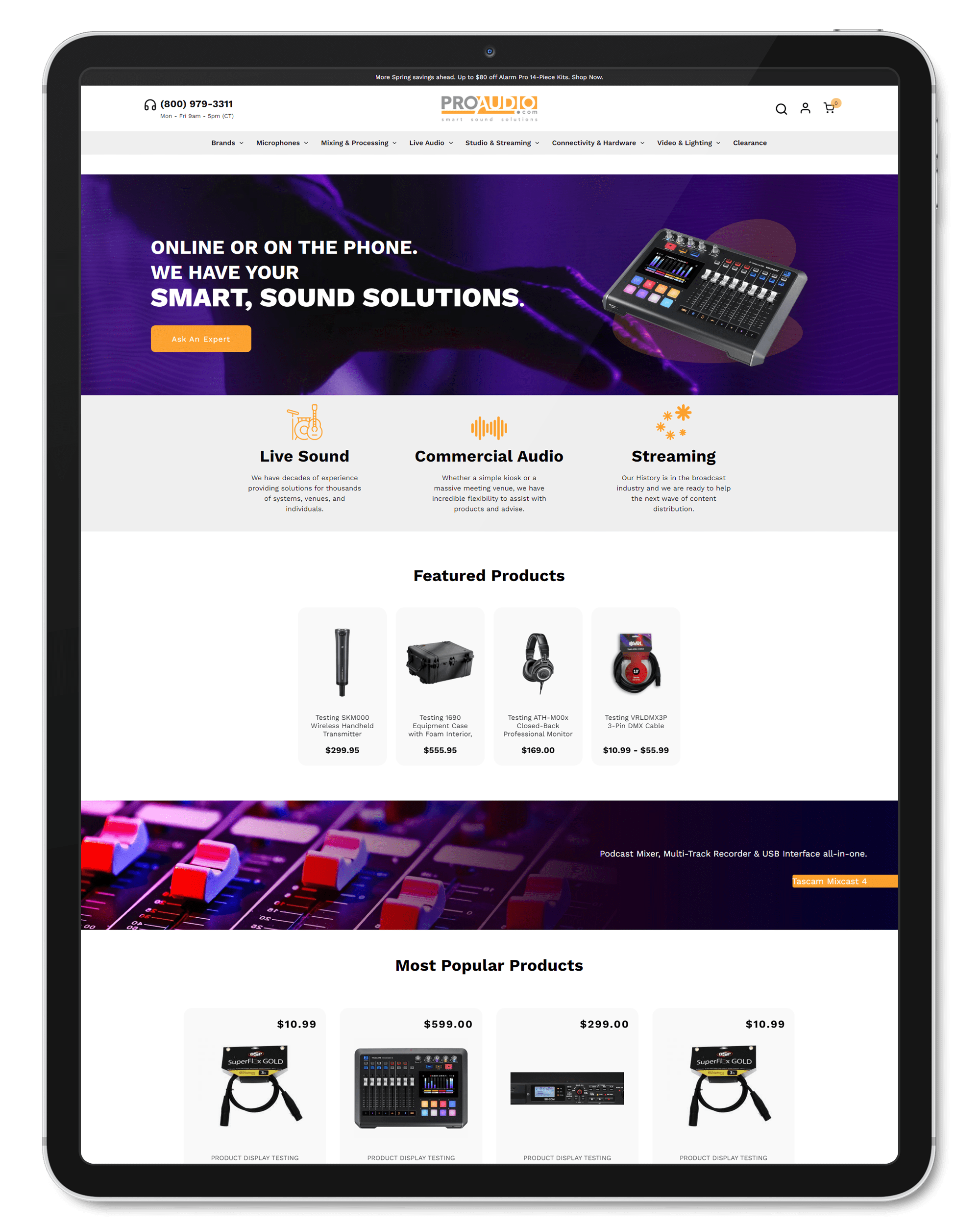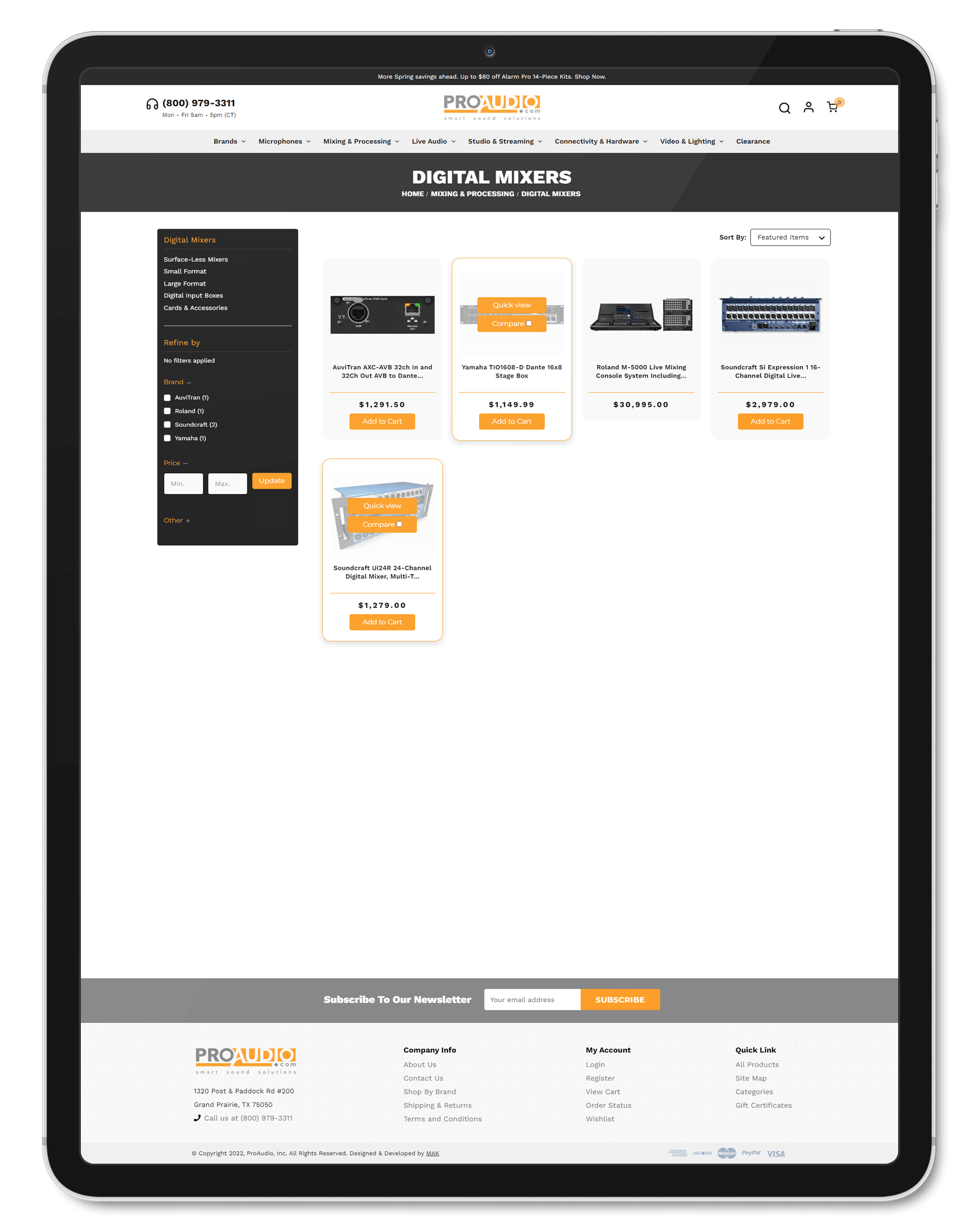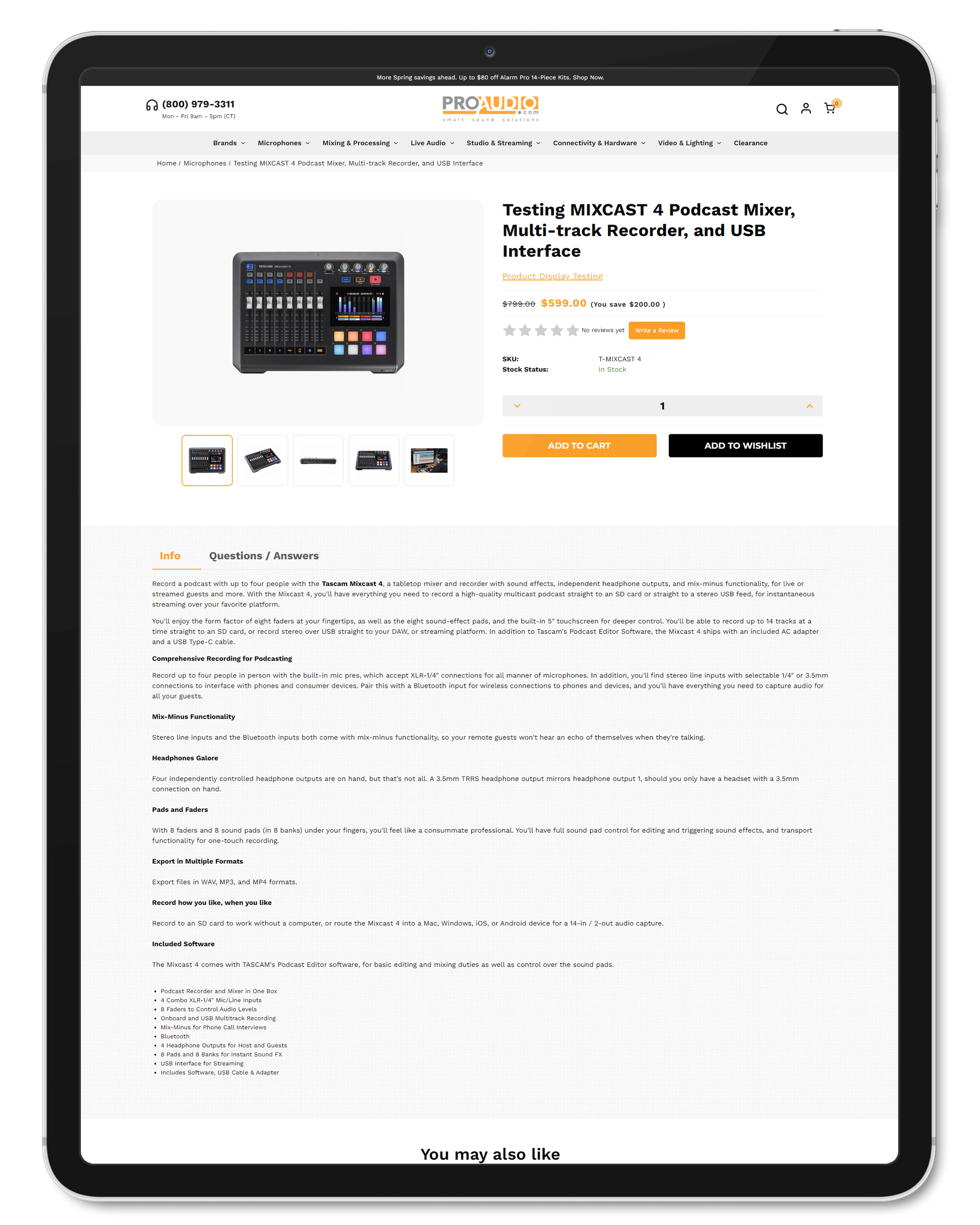 Start Your Project With Us
We'd love to hear from you