Creating a Press Kit That Gets Publicity for Your Business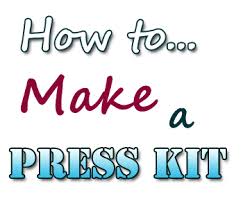 It can mean a gigantic deal for your business or product featured on a major publication or website. That kind of exposure can be an epic event for your business and a way to bring in new customers.
Not only can the press drum up potential sales, just being mentioned on an established website has paved a way for these publications to loan you trust and presents your site with social proof by granting you permission to place their logos on your website.
With a press kit, business owners can simplify how websites, magazines and publishers want to publish content being discussed regarding your business.
What's a Press Kit?
A press kit, also known as a media kit, is a page on your website that contains resources and information for reporters and publishers. A press kit makes it really easy for reporters to quickly learn about your product and brand, and access photos and marketing materials they can use in their content. By having a press kit, you are letting the media know they are welcome and making it easy for them to put your story together.
A press kit is not just designated to the media or publications but to anyone who wants to talk about or promote your business. Having a press kit provides the tools they need to make it easier for them whether they have a podcast, a personal blog, or just want to share your story with others in the community.
This is not to say that a press kit will guarantee press for your business. It is just an easier way to make getting press less complex. You will always have your press kit to refer to and direct reporters to when you are networking and reaching out to publications. The press will be most receptive to your pitch for press on their website publication when most of the work is done for the reporters up front. As a bonus, it looks professional and more attractive to write about.
Besides directing reporters to your press kit page, navigating to your press kit page should be fast and easy. It's a good idea to include a "press kit" "media kit" or "press" link in the footer of your site and rethink linking it to your main navigation system. This is a common place for them and most reporters and publishers are aware of this.
What Makes A Good Press Kit?
Deciding what to put in your press kit will vary depending on the type of business you own or what you have to play with. A few "nice to haves" that are recommended are as follows.
Essentials
Your story: Share your story, how your business came to be and a little about yourself and why you're doing what you're doing.
Company facts: How many customers have you served? How long have you been in business? How many units have you sold? What year did your business start? Any other facts or figures that you can share with reporters? Where is your business located? Where is your product manufactured?
Large, high-resolution images of your logo and branding: Make it easy for content publishers to use your logo or create graphics using your logo by providing options. Provide high quality, high resolution graphics that also include a transparent background to make your graphics easy to use for nearly any purpose including print. If applicable, include a download to the raw, vector file.
People in your team: If there's anyone else in your business besides yourself, share their story and their role and how they got involved in your business.
Samples of articles/press: Show reporters other articles and publications that you or your business has been featured in or talked about. These can be blog posts, interviews, magazine articles, press releases, and articles on other websites. This gives people interested in talking about your business on their website, something to work from.

Optional
Separate press/media email: A separate email address specifically for reporters, journalists or publications to contact you. For example "[email protected]".
Name spelling/capitalization: If your business has unique spelling or capitalization, specify how you wish your brand name to be printed. For example, if you are CompanyName and not Company Name or company name, make it clear!
Audio/video interviews/segments: If your business has been mentioned on a podcast, on the radio, or on a local news station, link to the clip or embed the media on your press kit page.
Press Kit Examples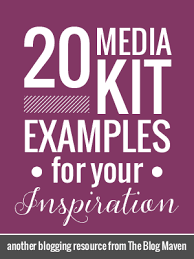 Need inspiration? take a look at the below ecommerce businesses doing it right!
FiftyThree
Holstee
Pure Fix Cycles
jimmyCASE
LuminAID
Get Press
Ponder the websites and publications you want to be on and also, think about what you can add in your press kit that will make way for the press to be there. Don't forget you need to network if you want to get noticed and have press coverage for your business. Having a press kit only simplifies getting reporters to talk about you but you have to do the work to make it happen.