How can Twitter help your eCommerce business?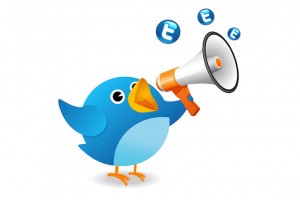 How can Twitter help your eCommerce business? Twitter launched in 2006 and even with over 240 million active users, online businesses fall short of using Twitter to their advantage. Here are some ways you can utilize the social media platform to increase traffic and sales:
1) Create a weekly repeat calendar. If you are the type of person who is stuck on what to tweet or feel like you are tweeting unnecessarily, get organized! Instead of the popular "Throwback Thursday" post, do something on Thursdays that relate to your business. Maybe do a customer testimonial or "product of the day". This will help you stay consistent and avoid frustrations. You can also use tools like Hootsuite or Sprout Social to schedule tweets in advance.
2) Put twitter widgets on your website. This allows some interaction with your costumers. They are most likely on Twitter as well so this makes it easy for them to find you, read some of your latest tweets, and interact!
3) Link your e-mail account with twitter. This allows you to import your customer list, which twitter uses to help identify new followers.
4) Follow your customers. This is a must. You want to show them love and this will also give you great insight on who they are and what they like.
5) Retweet and share content that you think is relevant for your business. Followers also love and appreciate a retweet!

6) Use hashtags to start and participate in conversations. Do not go overboard. Limit your hashtags to one or two. This helps you stay on topic and not go crazy hashtagging away.
7) Ask followers questions to make your business better for them. Ask what kind of sale or promotion they want to see. Or if they want to see a new product. Please love to give suggestions.
8) This goes hand in hand with number 7. Use Twitter for customer service. Let your followers and customers know they can contact you via Twitter. Encourage them to ask questions, give feedback, express concerns, etc.
Hope these tips help you grow your eCommerce business by using social media!
[go_portfolio id="flex3″ margin_bottom="50px"]