Managing a PPC Campaign Effortlessly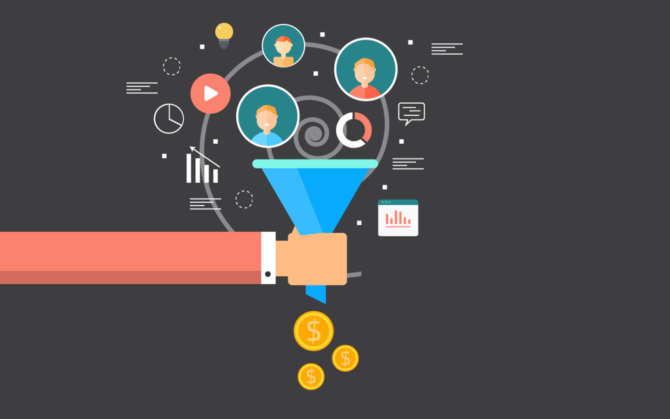 PPC campaigns are gaining more recognition in the search engine marketing world. Reports have shown that Google Ads revenue in 2018 increased by over 70%. With a PPC campaign, you are sure of ad placement in the search engine result pages, and marketers completely understand this. This ad placement will help in leads generation. It can also help if your CRM and ads tool is integrated, you can use the data from the ads to develop the leads gotten. 
In this article, we will discuss the features of a successful PPC campaign as well as identity mistakes to avoid so that you will be able to manage your PPC campaigns even if you are not a marketer. Let's get right to it, shall we? 
What is PPC Campaign?
PPC campaign, which means 'pay-per-click' campaign is a search engine marketing process where a company or business creates an ad with targeted keywords and pays for it by the number of clicks received. PPC campaigns are most times created using Google Ads.  
The major issue that most marketers face is poor PPC campaign management, which may cost more money while bringing underwhelming results. Highlighted below are the steps you need to follow if you want to build a successful PPC campaign.
Define the structure of your PPC campaign
Create or improve the landing pages of your campaign
Use keyword research to develop a strategy
Create ads with the information gotten
Reveal the campaign strategy
What is PPC Campaign Management?
PPC campaign management encompasses the creation of different campaigns all at once – this involves defining keyword plans, allocating budgets, live campaign monitoring, and discussing with the decision-makers. There are different ways marketers could make mistakes with the management of PPC campaigns, and they include:
Bringing up keywords without proper research
Underutilizing the Google AdGroup tool
Including landing pages and homepages that produce no leads to the campaign 
Not observing  the campaigns or adding negative keywords
Performing major steps without informing the major decision-makers of the company
Tips for a Successful PPC Campaign
These tips will help marketers and their clients set up campaign strategies that follow the best practices and yield revenue. The steps listed below will help you when using any PPC campaign management template.
Step 1- Understand the Structure of the PPC Campaign
A PPC campaign structure is more than just setting up an account, creating an ad, and directing the ad to your home page after picking some keywords. Google Ads allows you to create multiple campaigns seamlessly; each of the campaigns may comprise of different AdGroups, and each AdGroup may contain different ads and keywords.
Creating multiple campaigns is the way to go because it allows you to set budget caps daily and select geo-locations at the campaign level. You must put generic and branded keywords in separate campaigns if you are bidding on them because their economics are probably different.
Step 2 – Classify Your Landing Pages
You want the PPC traffic to end up in the destination URL of your website. It is wise that you choose the landing page UR: as your destination URL because of the characteristics of PPC campaigns. Do not make your home page or blog the destination URL; ensure the landing page you are driving them to have a form in it as well as a tracking token. A tracking token will let you know the location your generated leads are coming from.
Also, let your landing page define your AdGroups, and you can create another AdGroup if you want to push a keyword to a different landing page. When identifying your landing pages, it is important to keep a note of your sales funnel. You can also create a different campaign for each funnel part.
Step 3 – Develop Your Keyword Plan
The next step to do is to select the relevant keywords to your keywords and offer. It is vital that you ensure they are very relevant to increase the chance of each click you pay for is for complete engagement. Keyword ranking is relevant, but if your landing page does not drive engagement, you should create another landing page and offer a more relevant keyword.
Tools like Google Ads Keyword Tool help to show the search volume of different keywords, and they can be used during keyword research to find relevant keywords.
Step 4 – Make Your Ads
You can make more than one ad for each AdGroup on Google and Bing; the search engines will rotate until it detects the one with a high clickthrough. Even though this is optional, you can take advantage of this feature and make more than one ad.
There are character limits for every part of an ad, and it can take a while to figure it. For the title, you are given 25 characters, and for the display URL, you are given 35 characters. The title has one of the best influence on the clickthrough of the ad, so it is vital to include engaging keywords in the title. Making use of dynamic keyword insertion is a good practice to use when writing ad titles.
There are rules to what can and cannot be included in an ad, and they change frequently; you must stay up to date on these policies. Even though you have only 35 characters for your display URL, it is less likely that your destination URL will be as short. This means that search engines allow you to generate a display URL which does not have to be the actual website URL.
Step 5 – Reveal the Campaign Strategy to the Decision Makers
It is important that you ensure that your PPC campaign strategy aligns with the expectations of the business or company owners regardless of whether it is for a client or for your business. With a strategy, you can easily modify and reallocate budget as you respond to the marketplace changes. It is important that you don't go ahead with the plan without revealing it to the people that make the ultimate decisions. This way, you'll avoid PPC campaign mistakes and waste of money.