How to Start Preparing for the Holiday Season Early with Volusion Platform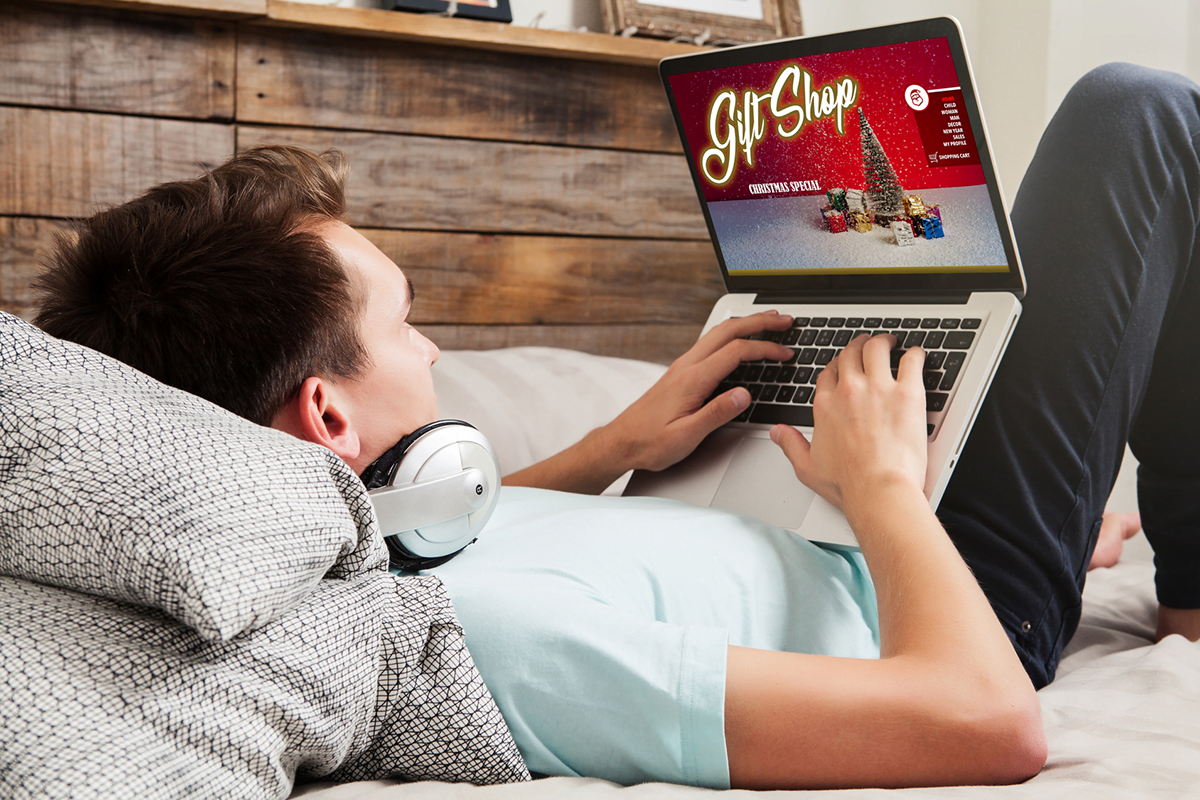 The holiday selling season seems to start earlier each year, and 2018 is no exception! With the holidays fast approaching, it's important to begin preparing your store for this busy season now, especially if you're new to ecommerce or have recently started an online business. The Volusion platform allows you to easily set up and manage your online store, but there are some areas that can take additional time and work, especially if you have a large product catalog. By starting early and managing your time effectively, you can build your store with a few hours of work each day while avoiding unnecessary stress and maintaining your sanity.
As a veteran Ecommerce Support Representative I have observed several successful strategies for preparing for the holiday season that can help your store get in tip-top shape for maximum traffic and sales:
Set aside an hour or two each day to work on your store. By setting aside a window of time to work on your site, you can avoid the fatigue of building everything at once while still having to maintain everything else during peak periods.
Keep a to do list. There are far too many items to remember when opening an online store. Keep a list to stay organized and track what needs to be done for your new business.
Plan it out. Take some time to plan the layout of your store, categories and subcategories. Planning this ahead of time will increase your efficiency in setting up categories and ensure that your products are listed in the right place.
Set goals for yourself. Try setting daily goals for yourself, such as adding x amount of products or organizing x amount of categories. By setting these goals, you can outline a daily workload and feel an important sense of accomplishment each day by crossing items off your list.
Give yourself time to learn the platform. By starting early you will be able to absorb all things Volusion and learn about extra features that can help you create an exceptional store. Volusion Support site has excellent videos to help get you comfortable with important techniques, such as processing and shipping an order. The more time that you give yourself to get comfortable with these tools, the more confident you will feel about tackling orders during the holiday season.
Pay attention to the little details. It's important that your store stands out to new customers during the holidays. Starting early will allow you to add finishing touches and focus on fun details that will turn first-time shoppers into loyal customers. Some commonly overlooked details include links in the footer of your site (especially the FAQ!),
Once you feel that your store's inventory, shipping and tools are fully set up, it's time to check that your store settings are functioning as intended. Follow this advice to make sure your orders ship effectively:
Set a process for completing your orders. Each merchant has a different approach to processing orders, so make sure that you have developed a technique that works for you and your store administrators.
Run tests to check that your process is working as intended. Before going live, place a few test orders with each of the payment methods you'll be offering to familiarize yourself with the order system. After getting used to this process, you'll be able to handle new orders like a pro!
Make sure to test within Volusion and practice the physical aspect of shipping orders. Go through the process of fulfilling orders, from printing labels to shipping the finished package. Make sure that you have a solid process down so, when the orders start flowing, you can ship them with confidence and ease.
No holiday preparation guide is complete without the mention of ranking on the ever-important Google search. To increase traffic, it's important to rank highly on Google so that potential shoppers can easily find your store. And to rank highly on Google, you need to start as soon as possible. Keep these tips in mind to help your site improve its organic rankings:
Good user engagement is key. A huge factor currently affecting Google rankings is how users are interacting with your store. Google monitors when people visit your site, what they do while browsing, and whether they complete a purchase. All of these factors combine towards a user engagement rating. Good user engagement means that customers are going to your store, browsing and making a purchase vs. visting your site and leaving immediately. Good user engagement will increase the rankings on your site; but keep in mind that it takes time for Google to learn what normal behavior is on your site. Stay patient and improve your site as needed once you have the appropriate data.
Fill out the Search Engine Optimization fields in your store. Filling them out with relevant information regarding your store's pages, categories and products is the key to helping Google rank your site higher in search engine results. These fields can be completed gradually over time, but we recommend filling out category information first so you can cover a broader range of search results.
Consider running ads with Google. Get a headstart so you can use the time before the holidays to improve your ad's reach and efficacy.
The holidays are right around the corner, but do not panic! Follow these steps to get your business on track and tackle the next two months with the ease and confidence of a seasoned ecommerce pro. If you take away only one thing from this post, remember: give yourself time to set up and practice running your new online store. Doing this will greatly reduce your holiday stress and help you be successful over the busiest selling season of the year!