What is a Good Website?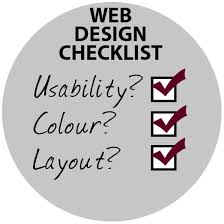 What is a Good Website? You should know this because it is one of the most important assets of a business. In order to have a credible, engaging and professional online presence you must put in the work. And this takes time and patience. There are lots of website out there, so you must stand apartment from your competition. Just how do you do that?
Your website should grab attention, wake up emotions and gives the user what they need, quickly and easily. There are very important things you must consider when building a website for your business.
Organization and Structure
A good website is well organized and follow a structure. Tehy are not cluttered; they are clean and professional. They are built around a target audience and market. It is user friendly and accessible. This is accomplished through organization.
Simple Navigation
Good websites offer simple and user friendly navigation. Visitors must find everything they need quily and easily. If they have to look around the site trying to find what they need they will get frustrated and leave.
Original Content
A high quality website should focus on their audience's needs. Oftentimes, business owners make the mistake of focusing on what they're selling. Good and fresh content builds the visitor's interest and invite them to get more involved, invite their friend and come back for more.
Good Design
Contemporary and beautify deisgn makes the site memorable. A good website is built around a theme that mates its market and personality.
Speed
Optimized graphics
[go_portfolio id="flex3″ margin_bottom="50px"]