Black Friday and Cyber Monday 2015: Four Tips to Enhance Your Digital Marketing Strategy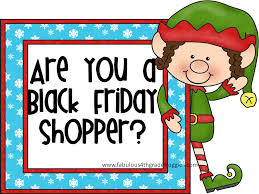 The year has gone rather quickly to say the least and the holidays are approaching just as fast along with the biggest shopping days of the year. Black Friday falls on November 28th and to follow December 1st. In the post from last year, Social Media's Influence on Holiday Shopping: Black Friday & Cyber Monday, there is a noticable upswing for online/mobile sales and traffic which all saw a significant year over growth on both days. The ability to shop online makes shopping allows the customer to avoid waiting in line, having to rush to several stores and deal with rowdy crowds. The growth in mobile usage and new ways to advertise to customers, there is every reason to believe that online sales will continue to grow.
With this in mind, what are some tips that you as an advertiser can incorporate into your digital media strategy to take full advantage of Black Friday and Cyber Monday traffic?
1. Press "Play" on Video Ads (if you haven't already).
Digital video is climbing rapidly on the charts and ad spend is expected to reach nearly $ 18 billion by 2018. Facebook, Twitter and Instagram have been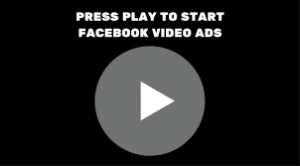 supprting their video products for sometime now. It is a better time than ever to jump in and take advantage of this growing opportunity and Black Friday/Cyber Monday sales are a great way to ride that train. Video ads are a great way to up the awareness with specific sales and promotions but moreso, you can be creative with it. A "Behind the Scenes" short video about your company, teasing upcoming deals, or showing your customers how your brand is getting ready for the holidays are fun opportunities to drive traffic to your store will then result in more exposure and hopefully more sales in the end.
2. Leverage New Ad Products.
There are new ad capabilities for social advertising such as Facebook's the Audience Network which was created to extend campaigns into 3rd party mobile apps, and Multi-Product Ads, which allow advertisers to promote three different products (each with its own image and click target) in the same ad. Twitter launched a test of its Buy Button, with more advertisers 'coming soon,' added more robust ad units to its suite of Twitter Cards, and also updated the Twitter Amplify program to include in-line video. It is encouraged you to refresh your Facebook and Twitter campaigns to include as many new features as possible.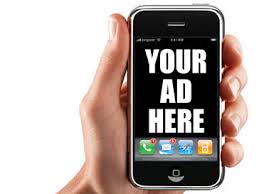 3. Do NOT Neglect Mobile.
Mobile marketing is a driving force in the digital advertising landscape today. It is projected that more than 70% will be of digital ad spending in 2018. Recent Pew data shows that almost 60 % of US adults own a smartphone and that incoraporating more mobile placement in your digital campaigns. Consumers rarely leave without their phone, so whether they are shopping or at home, make sure they can be reached on Black Friday and Cyber Monday. Wherever they are, make sure to allot a few extra dollars to mobile ads for the holidas.
4. Don't Neglect the Millennials, Either.
Millennials are also likely to spend more money this year. Create targeting groups during the holidays aimed at reaching specific segments: 48% of adults 18-24 and 43% of adults 25-34 expect to spend more. This highly targeted approach can then tailor your content so it resonates strongly with each group. Test the performance of your targeting and content to see where you should be doubling down your ad spend.