Link Building Tools Successful Websites Use to Optimize Their Links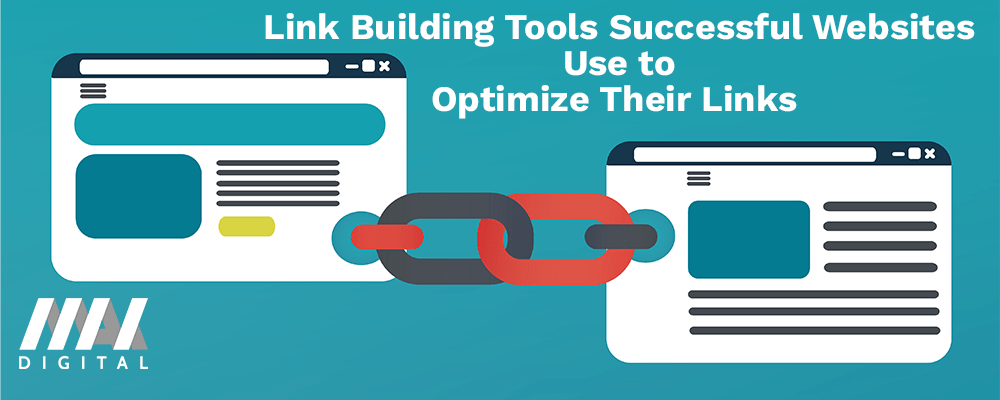 Link building is one of the parts of search engine optimization businesses tend to shy away from for obvious reasons; it can be hard, and it requires patience. Link building doesn't work overnight, and you have to be consistent before seeing your desired results. However, you want to position your website as a reliable and authoritative source in your niche market. An effective link building strategy will help you achieve that. But we have to acknowledge the truth about link building; it has too many processes. Thankfully, you don't have to do them manually. You can use link building tools to optimize your backlink strategy.
So, let's look at some of the best nine link building tools to maintain your effective link building strategy.
Ahrefs
Ahrefs is an established SEO tool popular among digital marketers and SEO experts. Ahrefs' Site Explorer is a reliable and well-equipped tool for backlink research. It has a robust backlink index of about 14 trillion links and is one of the fastest backlink crawlers in the market.
You can also use Ahrefs to conduct paid and organic traffic research. Ahrefs Pages will let you identify the web pages on your website with the most social shares and backlinks.
Ahrefs is also great for competitive analysis, as you can use it to discover all the websites that link to rival websites but don't link to yours. You can compare the backlink data of up to five different domains.
Pricing: starts at $99 per month
Moz Link Explorer
Moz is also a popular SEO tool, and Moz Link Explorer is a backlink checker that can give you insights into why your web page is ranking and where it comes up in search results. Moz Link Explorer lets you monitor and review your inbound links and see which content on your website is losing or gaining links. You can also compare the link profiles of rival websites with Moz; it will reveal the backlinks of rival websites and show you where and how they are earning the links.
Sometimes, your link building effort doesn't generate your desired results because of issues like broken links and spammy links. Moz will fish out broken links and spammy links and increase your chance of creating quality links.
Pricing: premium starts at $99 per month, and the basic plan is free
Monitor Backlinks
You need to have a list of websites with high domain authority you can get in touch with to exchange links and build relationships. The question is, where do you find those high-quality websites? Monitor Backlinks is a tool that will help discover websites with high domain authority.
Monitor Backlinks will also inform you when your web pages receive backlinks. Additionally, it will give you insights into the keywords and backlinks of rival websites. Other functions of this tool include fishing out broken links and generating a list of disavowed links to submit to Google.
Pricing: starts at $25 per month
NinjaOutreach
NinjaOutreach is a robust link building tool you can use to do different aspects of your link building strategy. You can use it to discover influencers in your niche to partner with, create outreach templates and manage your outreach campaigns. It will help you schedule your email campaigns and track all the results of the different campaigns and outreach you're doing with its in-built CRM.
You can also use it to search websites, blog databases, access email databases, and contact details of influencer leads with high authority in their niche. Additionally, NinjaOutreach will help sort data and research by page authority, number of backlinks, and domain authority.
You can get insights into rival websites. It will provide you with a detailed analysis of your website links to identify broken links and get detailed analytics of your infographics, expert roundups, guest posts, resource links, etc.
Pricing: starts at $155 per month
Link Prospector
Link Prospector is an outreach centric tool for content marketers who want to optimize their link building strategy. It makes it easy to create outreach campaigns, conduct topic research, and access prospect reports. Link Prospector will give you access to stakeholder insights through its 16 report types. You will receive reports of professional organizations, content promoters, expert interviews, accessible journalists, and more.
These reports will make it easy for you to generate successful results from your outreach campaigns.
Pricing: subscription plan starts at $47 per month
Ontolo
Ontolo is a link prospect sourcing tool with over 80 sources that makes it easy to find relevant information about prospects. Upload your custom list of prospects, share prospects from other link prospect tools such as Ahrefs and Moz, and Ontolo will give you more insights about each.
It will give you the necessary information to decide which prospects have potential and how to get in touch with them by revealing their social media accounts, contact details, and follow and no-follow outbound links.
Pricing: starts at $97 per month
Majestic
Majestic is link building analytics tool and a link database. It will analyze the quality of links on a web page and entire website and score the website based on it number of links. This scoring system will let you see where your website stands compared to high ranking sites in more than 800 categories. Majestic will help you discover the relevance of each web page. Majestic also gives insights into how websites built their domain authority over time.
Pricing: starts at $155 per month
Hunter
You can't do a link building outreach campaign without having the email addresses of the websites you want to partner with. Hunter is an email resource tool that will help you find verified email addresses of any website, professional, or brand. You can integrate Hunter with email, CRM, and automation tools to run cold email outreach.
Pricing: premium starts at $49 per month, free for one email account
Milkshake
Milkshake is an automation email outreach tool that lets you run large scale campaigns. It makes it easy to discover leads and separate leads that will convert from the ones that won't. You can use split testing to test different versions of your outreach email to determine which ones are effective. Milkshake makes it easy to reach out to multiple prospects at once to send each one personalized emails. It lets you run automated follow-ups with proven outreach templates.
Pricing: starts at $44 per month
This article is not exhaustive of all the best link building tools successful websites use to boost their backlinks. However, you can bank on these tools to improve your link building strategy as you keep using them.