What You Need to Know About Digital Transformation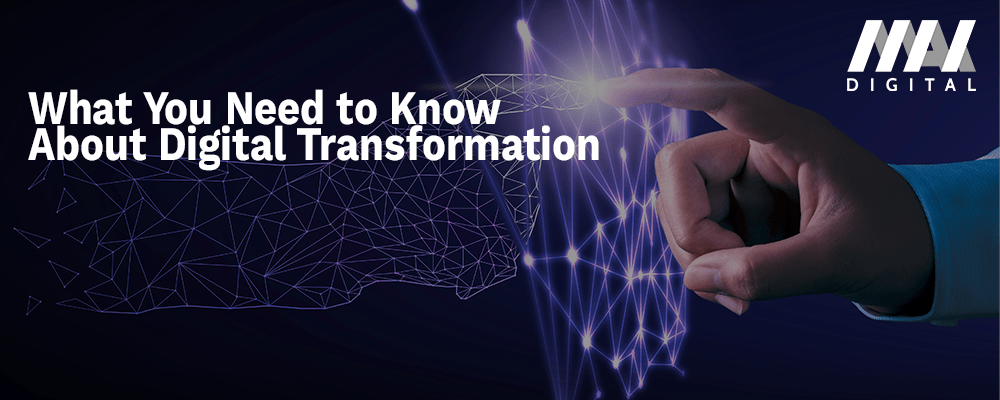 Since the COVID pandemic, many businesses have had to carry out a digital transformation. It is a bridge many brick-and-mortar businesses were not prepared to cross but crossed to continue selling to customers who switched to digital shopping because of movement restrictions. And pretty much all customers switched. It is arguably easier for businesses that were digital before the pandemic to thrive in the eCommerce industry today than brick-and-mortar businesses that transitioned during the pandemic. And that's because of their familiarity with the eCommerce industry, knowing the effective and result-oriented strategies to use, such as creating seamless customer journeys.
What Drives Digital Transformation Growth
The digital takeover of commerce was imminent, but the pandemic sped it up, and now businesses are struggling to meet the standards of customers who have higher digital expectations. Not to mention that digital technologies are rapidly changing and making it hard for businesses to learn and use them before newer ones come out. Here are the top three factors that drive digital transformation.
Organizational Changes: this is the third year in a row where a large percentage of employees won't be able to work on-site because of the pandemic. Businesses responded by switching to remote-first work culture and adopting digital alternatives to continue meeting customer demands.
Higher Customers Expectations: as more digital technologies that better optimize eCommerce operations are released, eCommerce players discover and use them. As a result, buyers are getting more accustomed to the improved eCommerce experiences technologies provide, which is why they want a seamless experience from eCommerce businesses. Technological advancements and changing customer expectations create a cycle of increasing digital standards.
Marketing Automation: it is not smart to do all your marketing practices manually as a business. Besides the repetitiveness of marketing and the human tendency for mistakes, marketing software tools can do a lot. Marketing tools can help collate, interpret, and segment customer data so that you can create personalized marketing campaigns fast with accurate data.
How to Start Digital Transformation
A successful digital transformation starts with proper planning; you should not jump into digital without creating a clear business strategy. Your business strategy should cover your product/service, marketing, and sales with defined goals and a framework to achieve them. Ensure to carry your customers along so that it doesn't come as a sudden change that will discourage them from going on the journey with you.
The executives decide when to start a digital transformation, but you need to carry your staff along so that they can prepare for it and be in line with the change. Once you've involved your employees and communicated your new vision to your customers, you can choose the strategy you want to use to carry out the digital transformation.
Given the constant change in the eCommerce industry, businesses often struggle to catch up with new trends because newer trends come out to disrupt their plans. In response, many businesses are choosing the agile strategy, which gives them the flexibility to develop and iterate consistently and fast. The agile strategy encourages collaboration over silos, and collaboration is necessary when you have to constantly change your mode of operation to keep up with the dynamic eCommerce industry of today.
What You Need To Carry Out a Digital Transformation
You need to have a digital skillset, and you can hire digital experts to help with that. Some businesses hire staff with digital expertise, and others outsource their digital transformation to a digital agency. Choose whichever one is best for you.
Here are some conditions to meet with the digital transformation
Ensure to Prioritize and Target the Right Audience: avoid wasting your resources and time on the wrong audience, rather, focus on the audience with the highest ROI tendency.
Coordinate Your Strategies: a digital transformation should put your business in front of potential customers on every digital platform. Hence, you have to coordinate your marketing efforts so that all your customers of different channels get the same robust experience.
Publish Data-driven Content: publish only relevant content that can add value to your customers.
Benefits of Digital Transformation
Before the pandemic, many businesses carried out a digital transformation because they wanted to stay on top of the competition in their niche market. Another reason why businesses go digital is to rebrand into a new vision. For example, Domino's is doing a digital transformation to rebrand from a pizza company into a fuller experience company. The pandemic is forcing many businesses to transform into digital to keep up with customers, and many of them are learning that going digital is beneficial to their brand. International Data Corporation (IDC) predicts that 75% of organizations worldwide will have a thorough roadmap for digital transformation by 2023.
Clearly, businesses are choosing to go digital despite the initial complexities surrounding digital transformation because it offers enticing benefits. Here are some of the benefits businesses that carried out a digital transformation experienced:
Improved operational efficiency
Improved product quality
Lower costs of operation and production
Increased revenue
Increased return on investment (ROI)
Better network infrastructures
Challenges of Digital Transformation
Many companies carrying out a digital transformation now are not very familiar with the digital world. They are dealing with the always-changing consumer behavior with companies playing catch up. In response to the dynamic consumer behavior, eCommerce marketers are switching from long-term customer retention to short-term acquisition. And it is affecting the quality of data. Nielsen Marketing Report of 2021 shows that 41% of marketers at large businesses see their recent data quality as a challenge.
After digital transformation, companies have to manage data silos with a large volume of customer data. Additionally, digital transformation makes the customer journey longer with more touchpoints. Hence, SaaS marketing tools are creating a new silo of data to manage custom data better. Don't be discouraged by the seemingly complex systems, rather, you can experiment with low-cost SaaS solutions.
It is easy to get carried away during digital transformation because of everything you have to attend to and lose touch with your ultimate goal. To avoid this, create a comprehensive plan with objectives and a roadmap to achieve your goals.
Finally, digital transformation is not a once-and-done thing, you have to keep at it, although more slowly and making a few changes here and there to adopt better technologies.