Reasons Why E-commerce Startups Fail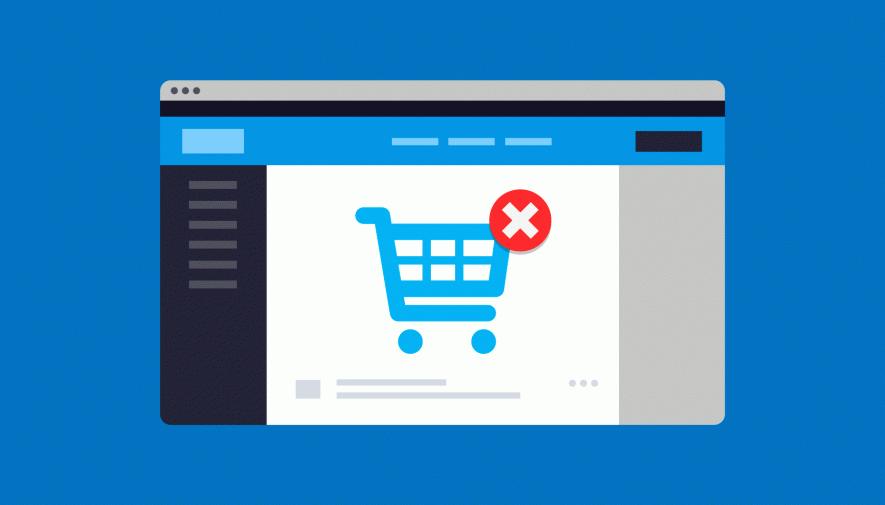 Reasons Why E-commerce Startups Fail
The e-commerce industry is a lucrative one, it provides an alternative source of income for many people. For so many people, the e-commerce sector is their major source of income, and given the continuous growth of the industry, it will continue to be. However, only 10% of e-commerce startups survive the first five years of operating, the other 90% get drowned in the challenges that come with running an e-commerce business.
Now, as discouraging as that sounds, what you should take from this is that the challenges can be managed such that your e-commerce business will be part of the 10% that will survive. To manage the challenges of running an e-commerce startup, first, you have to understand what the problems are. In this article, we will explain some of the problems e-commerce startups face and how you can tackle the problems in order to scale up your startup.
Poor Quality Content
One of the first things you must get right is the content you provide. Many startups fail at this, they are usually negligent of the content they put on their e-commerce platform; grammatical errors, fillers, and plagiarism even. Sub-par content gives off an impression of nonchalance and unprofessionalism.
You need to understand that e-commerce content is important as this is the element that determines whether site visitors will convert into customers. The first connection potential customers make with your startup is with your content. Therefore, you must ensure that your product description, landing page, blog section and other necessary places are filled with quality content. Thankfully, you can hire copywriters these days, so you have no excuse.
Unimpressive Logo
While having an aesthetically pleasing logo might look like a trivial effort, the truth is that it is important. Your logo is not just symbols and shapes, rather your logo represents your brand identity. Your customers and potential customers see your logo and decide whether your brand is to be trusted or not, whether you're serious or not.
A poorly designed logo implies the lack of effort and professionalism from your end, therefore, potential customers will conclude that your products/service will also be poor quality. To avoid this, you can hire a good graphic designer to design a beautiful logo that conveys your brand identity. Or you can design your brand logo by yourself using either a premium graphic design software or free software such as Canva.
High Shipping Cost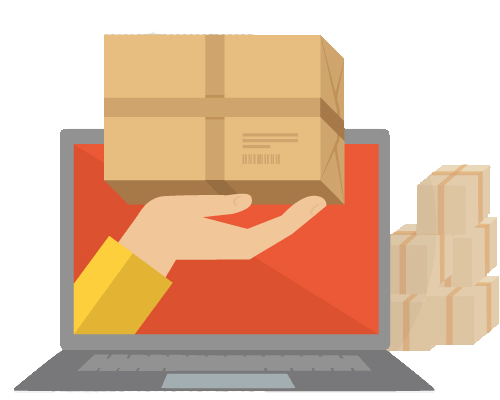 No matter the price and quality of a product, buyers usually want free shipping or at the least a cheap shipping cost. There's no bargaining here. Now, we understand that shipping cost can be affected by different factors such as international shipping policies, environmental protection standards, logistics demands and price, etc.
As an e-commerce startup, you have to learn to bypass some of the unnecessary hurdles in order to provide your customers with free – cheap shipping costs. There are delivery and logistics companies that offer affordable pricing, these are the types of companies you should partner with for shipping. Also, try to offer your customers conditional free shipping; for example "get free shipping when your order is up to $100". This is an offer that will kill two birds with one stone. Buyers are moved to spend more hence, you make more money. Secondly, they will still be impressed with the free shipping, hence, they will come back to make more purchases and tell people about your free shipping offer.
Inaccessible Return Policy
In the tedious process of setting up your e-commerce platform, it is easy to get carried away and overlook the return and refund structure. However, the return and refund structure is an essential aspect of every e-commerce store. Potential buyers usually check the return policy of an online store they're considering buying from before making a purchase. So, you will be shooting yourself in the leg if you don't have a well-defined return policy. Yes, you should not write an ambiguous procedure for return and refund, the vagueness will discourage potential buyers.
Make sure that your return policy is simple and clear, don't confuse your buyers. Also, make it easy for buyers to find the return policy page.
Poor Customer Support
If you are truly after making profits from your e-commerce business then customer satisfaction should be important to you. Customers need to be sure that their concerns will be attended to, hence, you must have a 24/7 customers support system that takes queries from customers. You can use an AI chatbot, you can run a 24/7 helpline, just make sure that your customers can count on you to be available when they need you.
Unresponsive UI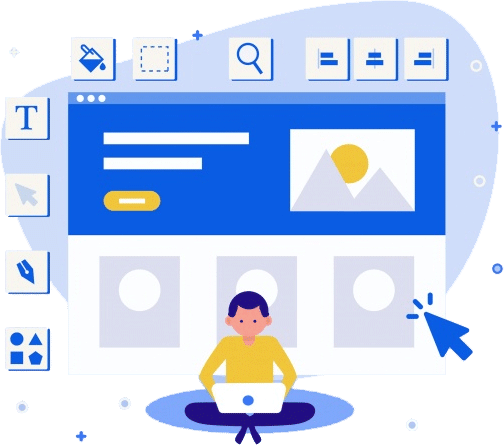 This is a technically advanced world, well, we still have a long way to go but where we are now is very advanced compared to the last decade. Therefore, as an e-commerce entrepreneur whose business is built on the internet, it will be a shame to run on obsolete tech. I mean, the irony, right?
One way to guarantee that your e-commerce platform meets the technical needs of today's internet users is to make it mobile-responsive. Your store should not only be accessible on mobile devices but should also run smoothly. Internet users are not patient and they won't endure bad user interface because thousands of other e-commerce platforms offer the same products/services you offer.
Low-Quality Design
Another aspect where e-commerce startups go wrong is the design of their platform. Remember we mentioned that your brand logo must be aesthetically appealing? Yes, that's how the general design of your online store should be pleasing to the eyes and be smooth when potential customers use it on desktops and mobile devices. Your UI designer should ensure that the colour, navigation, web pages and every other UI elements on your e-commerce are beautiful, clear, and precise. Doing this will give visitors a smooth user experience when using your e-commerce platform, hence, influencing their purchase decision.
Over To You
Reading this article is already a step in the right direction. The fact that you're researching what e-commerce startups do wrong so that you don't make the same mistakes. Now, you have to put everything you read into practice. Good luck!