How To Sell On Facebook Marketplace and Facebook Shops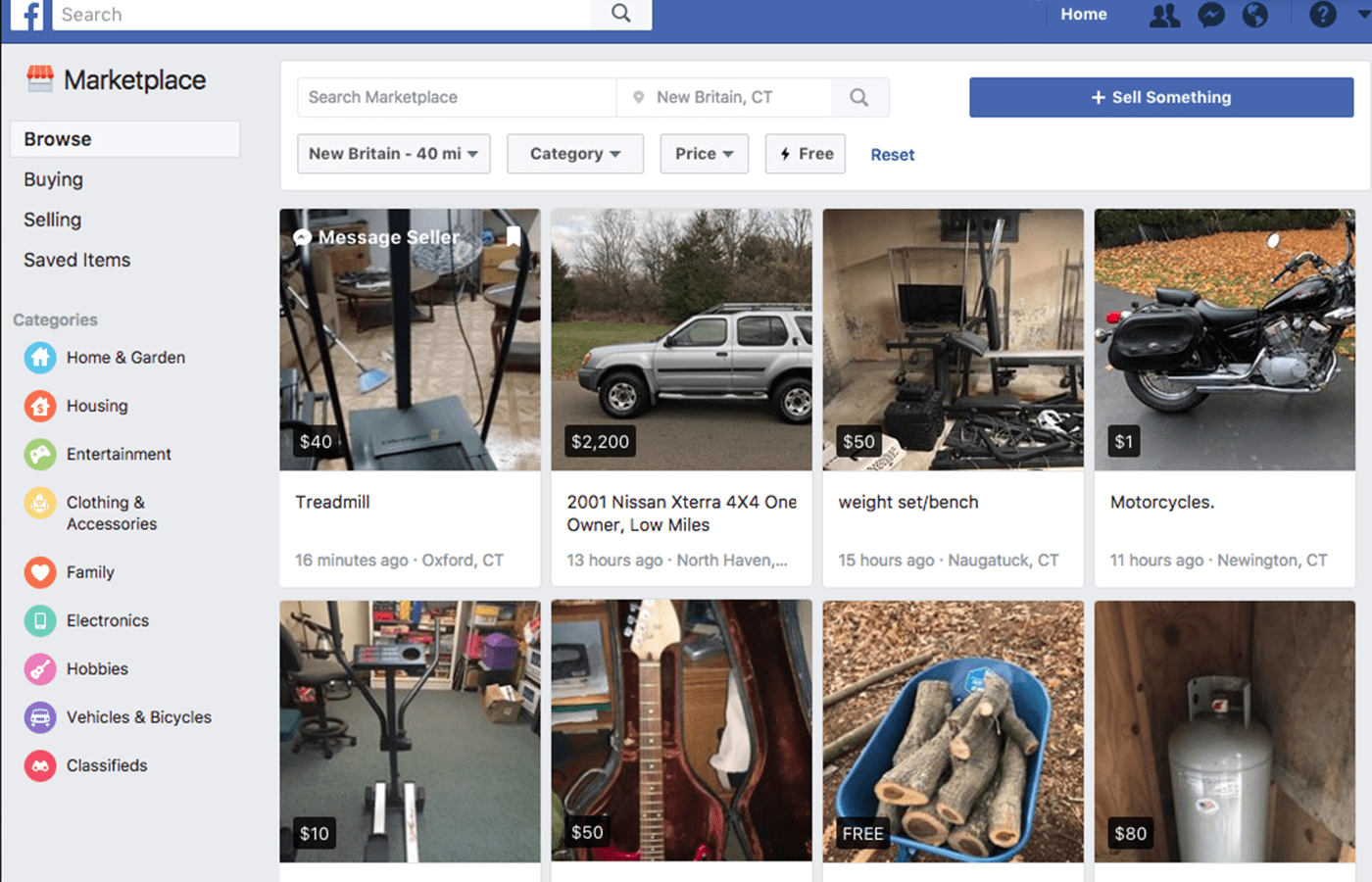 Facebook is the biggest social media platform in 2022, with about 2.93 billion monthly active users, which makes it a goldmine for eCommerce vendors. eCommerce vendors can sell on Facebook via Facebook Shops and Facebook Marketplace. Both channels foster the entire selling journey from product listing to shipping and returns. Facebook can help you boost sales online without increasing your marketing budget by a large margin. Whether you are new to eCommerce or planning to sell on Facebook, this article will guide you through how to how to sell on Facebook Marketplace and Facebook Shops.
Selling on Facebook Shops

Facebook Shops is the ideal Facebook commerce channel for eCommerce businesses and vendors because it allows you to create a full online store with defined pages. You can create a landing page, product page, and checkout page on Facebook Shops. It also includes essential eCommerce elements such as refund & returns features, payment methods, and delivery functionalities. Additionally, Facebook Shops supports integration with your existing eCommerce website, which allows you to offer buyers the same services you provide directly on your website.
How to Sell on Facebook Shops
First, check the merchant agreement and commerce policies on Facebook to confirm whether Facebook supports your product niche. For example, Facebook doesn't support product niches such as animals, hard drugs, ammunition, etc.
Step 1: Create a Business Page
Assuming you have a personal Facebook account, the first step to selling on Facebook Shops and Facebook Marketplace is to create a business page on Facebook. You can't access Facebook Shops from your personal Facebook account.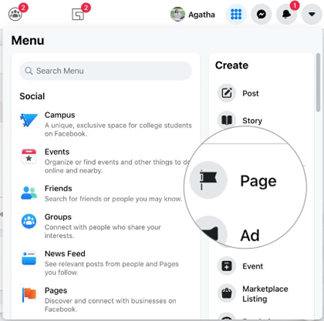 Step 2: Set Up Your Commerce Manager Account
Facebook commerce manager account will allow you to choose between linking your existing eCommerce website or creating a brand new Facebook Shops from scratch. Facebook requires you to provide your tax and bank details to create a Commerce Manager account.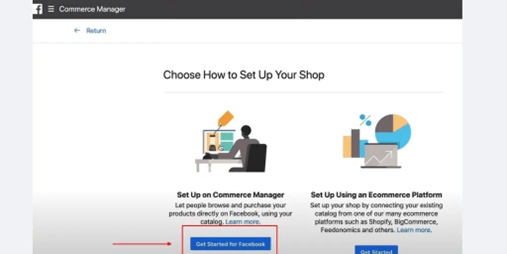 So, after setting up your business page, go to Commerce Manager and choose between;
a. Create a shop — for physical goods.
b. Create a catalog — to advertise or sell other items and services such as rentals and travels.
Step 3: Choose A Checkout Method
Facebook provides three checkout options which are;
Your website: this allows Facebook Shops to redirect buyers to check out on your eCommerce website. Choose this option if you have an existing eCommerce website and want to integrate it with your Facebook Shops account.
Direct or Checkout on Facebook or Instagram: while this option is only available in the US, it allows buyers to checkout directly on your Facebook Shops store. Secondly, Facebook issues payouts within eight to 10 business days. Lastly, Facebook doesn't charge any selling fees now, but this option will start attracting selling fees from January 1, 2023.
Messaging: You can use either Facebook messenger or WhatsApp to process payments and fulfill orders. This option will allow buyers to direct message you to discuss the payment process and order fulfillment. If you prefer WhatsApp, you must set up a WhatsApp business account and link it to your Business Manager on Facebook as the main contact method for your Facebook Shops store.
Step 4: Add Your Products Catalog
If you integrate your existing eCommerce website to your Facebook Shops store, you can sync your existing product catalog instead of creating a new product catalog on Facebook Shops. Facebook Product Catalog allows you to publish product information, and it contains tools to manage your product catalog.
You can add products to your catalog using any of these methods;
Add Items to Your Catalog Manually
Add Items via Product Data Feed
Add Items via Meta Pixel
Import Items by Syncing An E-commerce Platform
Step 5: Set Your Shipping Options
If you sell physical goods, you have to define your shipping options. Facebook charges 5% per shipment or $0.40 on shipments of $8 and below. You can choose from these three shipping options.
Standard Shipping
Expedited Shipping
Rush Shipping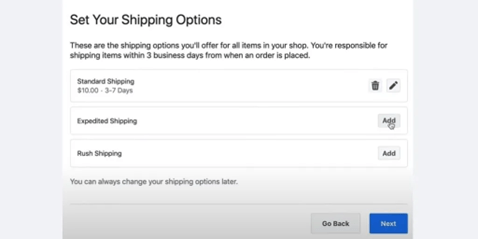 Selling on Facebook Marketplace
Facebook Marketplace was initially created for peer-to-peer selling, but seeing its success, eCommerce merchants now sell on it. eCommerce vendors enjoy selling on Facebook Marketplace because it makes it easy to reach buyers in your local community, and engage potential buyers in real-time via Facebook messenger. Facebook Marketplace also makes it easier to target mobile users with mobile-friendly product listings.
How to Sell on Facebook Marketplace
First, check the merchant agreement and commerce policies on Facebook to confirm whether Facebook supports the product you want to sell. Examples of product niches Facebook doesn't support are animals, hard drugs, ammunition, etc.
Step 1: Create your Business Page
If you are new to Facebook commerce, create your Business Page following Step 1 above.
Step 2: Enable Marketplace
Next, go to Facebook Marketplace.
Step 3: Start Selling
Click on "Sell something", then write your product description, enter the price, and add images of the product, then click "post".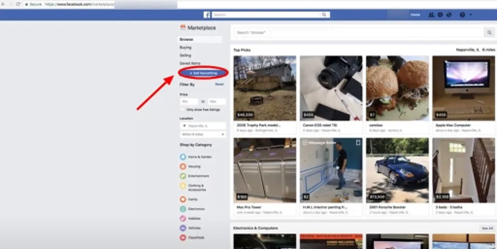 Facebook will approve your product listing within 24 hours. Buyers can either message you via Facebook Messenger or call you on the phone number you put on the product listing to discuss the terms of buying.
If you have a Facebook Shops account, follow these steps to start selling on Facebook Marketplace
Go to your Commerce Manager
Select your shop
Click Settings
Click Business Assets
Click enable marketplace.
Like Facebook Shops, Facebook Marketplace also has the same merchant agreement and commerce policies, so check to confirm whether your product is supported.
Tips For Achieving Success As a Facebook Vendor In 2022
Facebook Shops and Facebook Marketplace offer eCommerce vendors immense opportunities to boost sales online, but they don't work like magic. That's why some Facebook merchants have success while others struggle to compete. So whether you're new to Facebook commerce or struggling to sell on Facebook, you can apply these few tips to boost sales.
Run Facebook Marketplace Ads
Use high-quality pictures of your products
Write detailed descriptions of your products
Use keywords and tags in your product description
Reply to inquiries promptly
Ensure to provide high-quality products/services — ensure that your buyers receive their orders in good condition.