Google's New eCommerce President Talks About Strategies To Lead In Online Shopping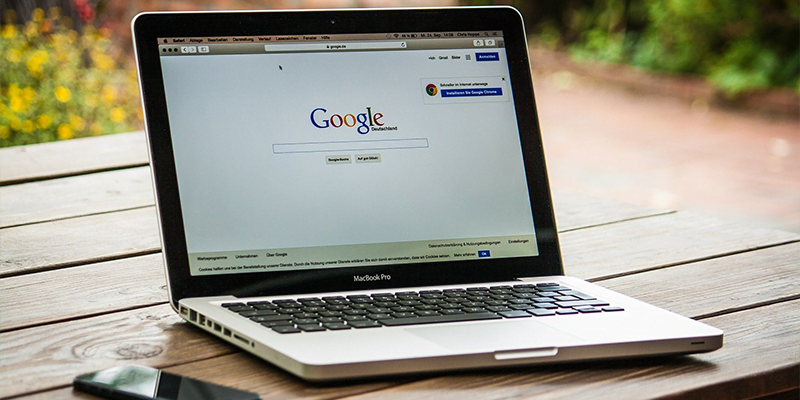 Google's New eCommerce President Talks About Strategies To Lead In Online Shopping
In this article we go over how Google plans to lead in online shopping with a new eCommerce strategy.
Google has added new features and extended its integration with Shopify to allow them to grab a bigger share of the fast-rising eCommerce industry, so it can compete with Amazon in the market for searches by online shoppers.
Google's commerce and payments president, Bill Ready revealed the plan to extend and expand their partnership with Shopify at the company's I/O developer's conference on Tuesday. Shopify shares rose by 3% and Google's slipped by 1% following this announcement.
"As far as shopping is concerned, what we really want to build and support is an open and free commerce market," Bill Ready tells Forbes, "…and it is important that consumers can choose to be part of the rise of digital commerce as well, especially for small and medium scale businesses."
One of Bill Ready's major strategies is the reintroduction of free listings in April 2020 to the Google shopping platform and the expanded partnership with Shopify with a network of 1.7million retailers. Already, Google gets over a billion engagements per day on its shopping features, which signifies an untouched market for the search giant. Google is still playing a minor role in the eCommerce industry which rose to $861.12 billion in the US alone in 2020, this is according to Digital Commerce 360.
Bill Ready says Google shopping is not a marketplace or retailer, rather a platform for online shoppers to find, learn about, and shop for products.
Ready, who was formerly the COO at PayPal and CEO of Venmo and Braintree, joined Google in January 2020 and started shifting the company's strategies just a few months after joining. This was just about when the pandemic was going to cause a digital shopping explosion which was described to have led to a 10-year forward leap for eCommerce adoption within that period. Google also switched from its former "pay-to-play" ad model by providing free shipping listings to every trader as an online retailer.
Bill Ready has been overseeing several projects so Google can enlarge access to its platforms by online sellers, especially small and medium scale sellers who would not have been able to afford their previous paid listings. Since 2020 when he joined Google.
In April, Bill Ready announced that Google will allow shoppers to list their inventories on the Google Shopping platform at zero cost. Then by June, Google extended its free retail listings to the Google general search engine. While in July, they announced that shoppers will be allowed to complete commission-free purchases directly.
All of these are part of Bill Ready's visions that he had since he took the position of the president of commerce and payment.
"One of the things that differentiate Google from Amazon is advertising, and it is that Google has been doing it for 20 years, although Amazon is catching up already, " says Brian Roizen who is the co-founder and chief architect at Feedonomics. Feedonomics is a platform that helps sellers to optimize their feeds, which increases the chance of those sellers successfully listing and selling their products. They combine the best level of technology and service to help sellers transform their raw feeds into some of the most optimized feeds and list their products on some of the biggest shopping platforms, such as Google Shopping, Amazon, Walmart, eBay, and Facebook.
Amazon's Q4 earnings report showed about $7 billion earnings as part of advertising revenue.
Google won't get revenues from the free ads but will be hoping that the large collection of users they get will attract merchants, who will bring more users to the service. Google Shopping is not an online retailer, it does hold or control inventory. It only has the categorized listings, promoted suggestions considering shoppers' past behavior, shopping cart, and the "Buy on Google" characteristics.
This strategy was probably designed to leverage google ads, which raised a $147 billion revenue for Alphabet in 2020, over 50 percent of the total online ad spending in the U.S. Amazon is already enjoying that dominance, which took its 2020 share of online ad spend to 19 percent from 13.3 percent in 2019. As it is now, over 50 percent of online consumers start their shopping searches on Amazon, which has made it a key place platform for advertisers to connect with potential shoppers.
Bill Ready can prevent Amazon dominance if he can successfully get merchants to believe in the power of Google data and the kind of tools that the data may be used to create eventually. According to Bill Ready, Google will also unveil a "Shopping Graph", an AI-based model that can relate to and understand how products, sellers, brands, and reviews are related to one another. The Shopping Graph connects shoppers to billions of online businesses, and their listed products in real-time.
The feature follows a similar design as "Knowledge Graph"— which is displayed to users like an infobox when they search for information like the name of a celebrity— but it is not shown to merchants and other users on the front-end, but all the updates and insights gotten will be delivered as tools Google developed for helping the users with optimizing their listings.
The Shopping Graph is a follow-up to Google's Knowledge Graph. The Shopping Graph collects information from websites, prices, videos, reviews, and above all the product data online shoppers receive from brands and retailers directly, says Bill Ready. The model is AI-based and it works in real-time and it is designed to display the shopper's major listings as they shop across Google.
It is in some way like Google's Knowledge Graph, the Shopping Graph also connects information to different entities which affect what appears in search results. The difference between them is that the kind of information Knowledge Graph collects are from different sources, and they are not submitted to google. Product information is submitted through the Merchant Center or Manufacturer center.
On Thursday 27 May 2021, Google revealed they are taking further steps to enable retailers on different platforms to integrate and partner with Google easily and free of charge.
Check out our Blog if you enjoyed!