Ecommerce Checklist For People Starting A New Online Business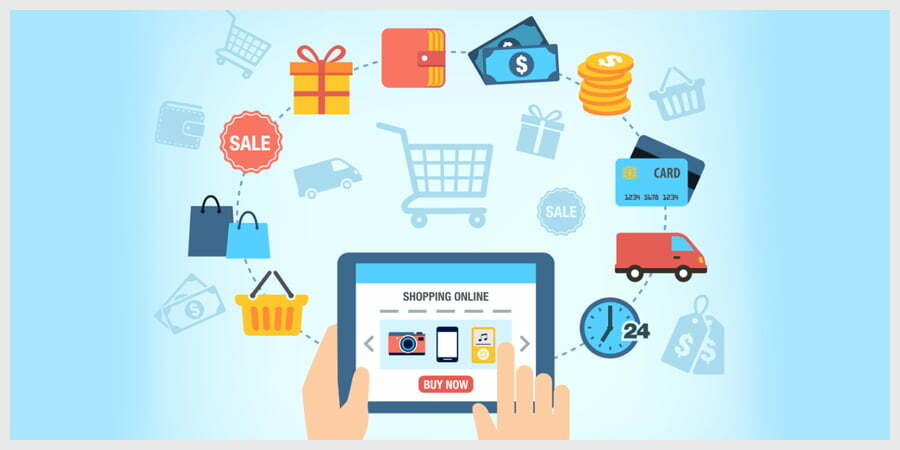 Ecommerce, over the years, has become a very effective way to make money. The internet has provided us with an opportunity to sell and buy products online. Millions of people with mobile devices now choose to purchase items online, instead of from the mall. This makes ecommerce very profitable.
As a person starting an online business, you need to create a solid foundation. Ecommerce involves a number of steps that must be implemented with care and concentration. Once you set up your business, it becomes easier to handle. An ecommerce checklist for starting a new online business includes:
Create a business name
The first thing you should do as an online business owner is to choose an appropriate and unique business name. Your business name must be unique to ensure there is no other business going by that name. You can carry out a name search to avoid choosing a business name that is already in use by a competitor. Also choose a brief name that can easily be remembered.
Secure your website and domain name
Once your business name has been decided, the next step is to select a suitable domain name. Choose a unique domain name that correctly represents your website. You can choose to make use the same name for your business and your domain. If the name is not available, select another URL that is appropriate for your business.
Register your domain
After you select a domain name, register it on a domain registrar. Here you will be required to enter personal details such as your name, phone number, home address, email address and so on. A confirmation email will be sent to you after the registration. You can also fill out the IRS business paper work to register your domain yourself.
Apply for business permits and licenses
Certain licenses and permits are is necessary to own an ecommerce business. To get these licenses, check with your state, county or city to find out the kind of sale tax license required. When you do, ensure you get them approved before you resume your business.
Select an ecommerce platform
There are numerous ecommerce platforms to choose from in the market. Most of these platforms have similar features. You can choose platforms such as BigCommerce, Volusion, Shopify, and so on. These platforms manage your business website.
Design your website
Build a website with easy usability. Ensure that it is as simple to use and understand as possible. Online users tend to avoid websites they cannot navigate with ease. So, make your website attention grabbing. A website with a captivating design, attractive visuals and easy navigation will boost your site's traffic. To get the best website design, consult a web design company.
Make sure it is compatible with multiple browsers
When building your website, ensure that it is compatible with numerous browsers such as Safari, Chrome, Opera Mini, Firefox, Internet Explorer, and so on. Also, test it to ensure that it can be used on mobile devices such as androids, iPhones and iPads. This is essential because if your target audience cannot access to your website easily, they will abandon it.
About pages
Include about pages on your website to properly inform your customers. Your about pages should include the Terms and Conditions page for protection. Also include shipping and return terms. You can put this information on your homepage so that your visitors can view the terms before making a purchase.
Get an Employer Identification Number
Your EIN is similar to your social security number – only it's for your business. Employer Identification Number is a special identification number for your business that helps you file your business's paperwork. You need it to file business taxes and to open a bank account for your business. With or without employees, your business should have an Employer Identification Number.
Find a good vendor
There are so many traders on the internet selling similar products and offering similar services. This means, you will have some competitions for your products. The best way to put yourself ahead of competition is to sell quality products. Find a good vendor who can provide you with trendy, quality items. Also ensure that he/she is a vendor you can work with long term. Selling quality products at an affordable price will profit your business.
Advertise your website
Advertising is the best way to secure potential customers for your products or services. Even before your business is set and in motion, create social media pages for your business and share content to social platforms. You can start writing for your website's blog to engage your audience.
Utilize SEO
Search engine optimization is essential for every website. It increases traffic on your website and drives sales. Before you use SEO for Google, Yahoo, Bing and other popular search engines, ensure you understand the basic rules of SEO. If you are unfamiliar with SEO, you can hire a content creator to create contents for your webpage. Also, take some tips on SEO from your content creator so that you can manage your website in the long run.
Stock your inventory
In order to rally customers to your website, you need to make a good impression on them. Customers love prompt deliveries. Also, most online users who purchase products online expect an immediate delivery. Before you launch your business, ensure your inventory is well stocked. This way when customers start placing orders for your products, you will have them available and delivered in no time.
Launch your business
After carrying out all the steps mentioned above, the final step is to launch your online business. You might not get a hang of ecommerce business right away, but with practice and determination, you will.
Conclusion
Starting an online business can be a tough undertaking. By following the 14 steps explained above, you can launch an impressive ecommerce business in no time. Simply make sure you are open to learning new things and acquiring new skills.