E-commerce Strategies For The Numerous "Pays" Available
E-commerce Strategies For The Numerous "Pays" Available
It is important for e-commerce stores to make payments simple. Simple in this context actually means streamlining the payment process to make it user-friendly and also simple for you, the store owner. We live in a world where new innovations come out every day, and every day new products are built to help make the world a "better" place. For e-commerce websites, the most important part of the process from attracting new customers to offering great products is the checkout. This is the stage where all the hard work pays off, when your customer is finally confirming the order and that cash is hitting your account. That's why every e-commerce platform should focus their resources and efforts to make sure the checkout process is easy and user-friendly.
Innovation in technology has made it very easy for e-commerce websites to have an efficient payment process. There are several payment options available and you probably have heard of them all. Recently, Facebook launched its own payment platform called Facebook Pay, and you already know it is going to be a big deal, I mean it's Facebook. They join a long list of payment processors like Apple Pay, Amazon Pay, Google Pay, Samsung Pay, WeChat Pay, Alipay, Paypal, Venmo, Masterpass, Visa Checkout, etc.
Choosing The Right Payment Processor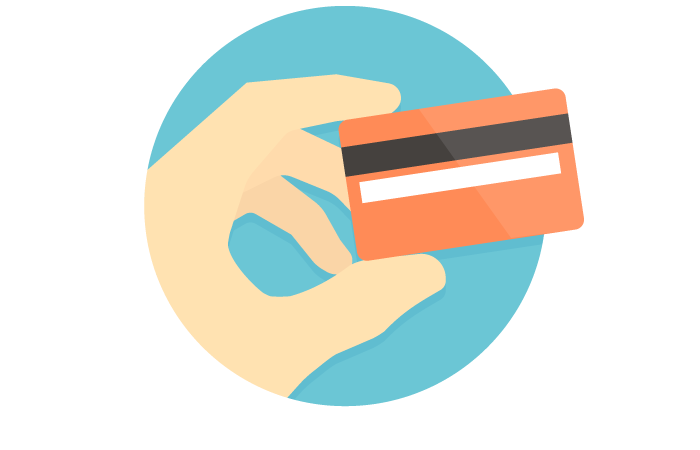 So why the need to make the payment process simpler if all these innovations are actually making the industry better, more efficient, and more popular? This is because they need to differentiate and understand the workings of the payment options to know what works best for them as merchants, and what makes for better customer experience. Working with the most efficient payment processor can go a long way in boosting the sales on your e-commerce platform and inevitably turning your business into a successful one. There are two categories of payment options, the platform-dependent payment option and the site-integrated payment processors. Understanding the difference between these two categories, knowing the advantages and disadvantages of using one instead of the other can go a long way in determining how successful your e-commerce store will be.
Platform-dependent Payment Option
Amazon has a reputation for being one of the biggest e-commerce stores in the world, with over 350 million users on its platform. Amazon also has a payment option called Amazon Pay which uses your prior stored information to process payment without the buyer having to add additional information — just a click of a button and you will make a purchase. This payment option is used on Amazon and is also used in third party e-commerce websites. This simply means Amazon Pay is a platform-dependent payment option for your e-commerce site.
A platform-dependent payment processor redirects buyers to the payment processor website every time they make a payment. This simply means when a customer starts the shopping process on an e-commerce that uses Amazon Pay, the customer will end up on an Amazon web page to complete the checkout process.
Facebook Pay works differently. Instagram, WhatsApp and Facebook users can buy from your store and make payment directly from Facebook. Facebook will leverage on its large audience, innovative social media and instant messaging apps to give e-commerce stores the required reach. However, they will handle the customer acquisition to the checkout process. When a platform controls the payment process like this, it is called a platform-dependent option. Although it's a good mutual relationship between the two businesses, you get the reach needed to make more sales while the payment platform gets the transaction fees and user data. However, the question here is this, is the popularity and sales worth the amount of data you're losing? Data is digital gold and these platform-dependent "pays" are milking you off the needed data.
You should know that your customers are sent to another website when they want to check out and you have zero control over their activities on the platform. You have no control over the payment pattern and other relevant data needed to make better marketing decisions. They're in charge of the sales funnel, the path to purchase journey, checkout and payment process, as well as the collection and analysis of data. These are information you should have to help you get a better understanding of your customers and serve them better. Before you make the decision of signing your e-commerce website up for a platform-dependent payment option, you have to decide if possible access to millions of new customers is worth the risk of losing data that's also important to business success.
Site-integrated Payment Options

Payment services like Paystack, PayPal, Payoneer, Apple Pay, Google Pay, Masterpass and Visa Checkout are integrated directly with your e-commerce website. They don't require your customers to move to another platform to continue checkout, since, with integrated payment options, everything is done on your website. You have control over the sales funnel, from the interest stage to the payment option. This will give you access to enough data to upsell or re-target your customers or potential buyers who stopped halfway in the buying journey.
Most e-commerce platforms have their own integrated payment platforms. This gives the merchants the opportunity to design the complete customer experience to their own taste. The payment options available for e-commerce platforms are in business to either take a small or a huge chunk of the market share, accumulate data and make enough profit through their processing fees. Using this payment processing option has its negatives, but also comes with a lot of positives that every e-commerce website should take advantage of.
Over To You
Facebook Pay might be beneficial for your business if you're looking at the sheer number of potential customers you'll reach. Your sales will skyrocket and your revenue will automatically grow. You can also invest in the user interface and user experience of your website prior to checkout. Make your website unique and customers will always come back whether the payment is handled by a third party or not. On the other hand, if you're concerned about data, user experience at the checkout while retaining control over how your buyers make payments, then a site-integrated payment processor is the right choice for you.
As a business owner, you should carefully weigh the benefits of the different types of payment options considering how it will help your business. Get as much data as possible and compare with other payment options, determine which is more beneficial to your business goals and stick with it. Of course, you have to keep checking and comparing with other payment processors to be sure that you're getting the best services, or to move to a better one.