Dropping The "E" In "E-commerce"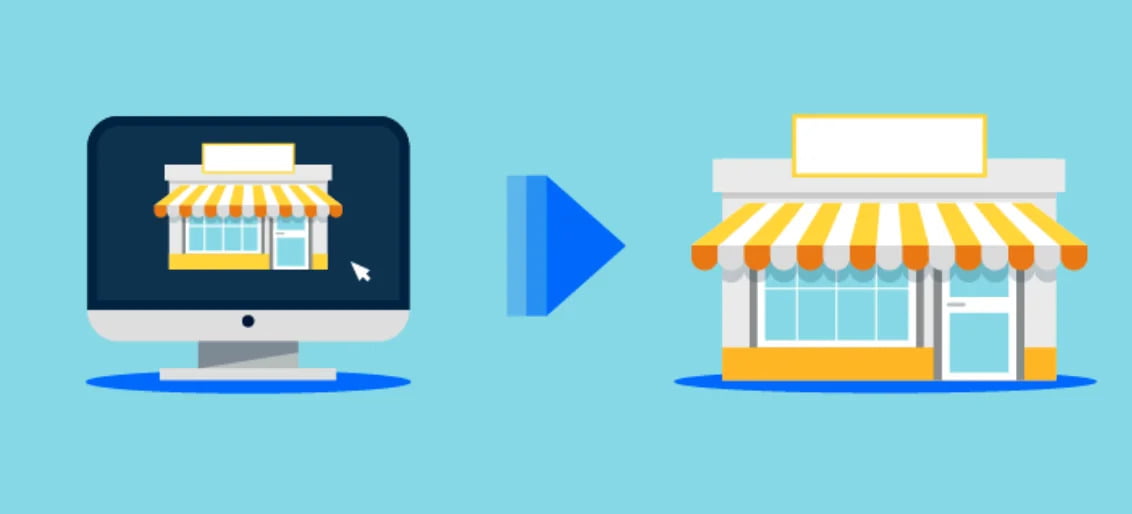 Dropping The "E" In "E-commerce"
We all had high hopes for the eCommerce industry. Literally.
History has it that eCommerce began from a drug transaction. Sometime in 1970, when the internet was still a budding project called ARPANET, a couple of lab students from the Artificial Intelligence arm of Stanford University in Palo Alto used the very promising electronic connection feature on their computers to buy weed from their MIT colleagues at Boston. And so began the unending story of what has become one of the world's most powerful commerce tools.
Over four decades later, eCommerce is a major part of the everyday life of a countless number of people around the world. Many industries have incorporated eCommerce into their services, giving their customers access to many physical services at their fingertips. Even with the coronavirus pandemic, the eCommerce industry is conquering the economy, pushing many brick and mortar vendors and businesses to shut down.
In recent forms, eCommerce as a word has grown to absorb the many faces of virtual and physical shopping, even how we make purchases. Physical stores especially have eCommerce options integrated into their operations. Even though you stand in a store and pay via a payment platform on your phone, you have tapped into the resource of eCommerce.
Overall, every face of contemporary commerce is linked to eCommerce. Do you not think it's time to kick the "e" in eCommerce out?
Guy Sheetrit, CEO of one of Israel's online marketing firms, Over The Top SEO, remarks that "with each passing year, the line between online and offline gets increasingly blurry. Commerce has fully embraced a seamless, offline-online transmission in the nature of transactions."
He notes that many vendors have accepted the system that recognizes all the phases of buying. One of these phases is customer research, done when a customer looks at different items online to eventually buy from a physical store. Sheetrit adds that "there is almost no commercial transaction that takes place entirely offline or online. Dropping the e in 'ecommerce' is not only the right things to do, but it's way overdue."
Venture Partner at Menlo Park, Ben Narasin adds that "we now live in a 'scrolling economy,' and retailers who can't offer shoppers a truly omni-channel experience are not only losing ground but going out of business. There is a Darwinian process playing out in real time across all of retail."
Narasin and Sheetrit believe that 2020 will go down in business history as the year when virtual shopping overtook physical shopping by a landslide. Data from the US Department of Commerce show that from January to June 2020, online shoppers in the US spent over $350 billion, as compared to the $265 billion spent in the first half of last year. Even with all this growth, 21 big American businesses have filed for bankruptcy protection since the year began.
Capitalizing on this loss for some major fashion vendors, Amazon recently unveiled a new arm in the luxury fashion industry.
Payment Analyst at Bloomberg, Julie Chareill, had this to say about the industry during the pandemic. "Ecommerce had eleven years of growth in eight weeks. It tells you something when Amazon is looking at buying up empty shopping malls to transform them into warehouses and distribution centers. And it's not just Amazon—lots of traditional ecommerce platforms are using the pandemic to position themselves for future growth."
"Covid-19 will go down in history as a watershed moment in the history of modern retail," remarked Proozy.com CEO, Jeremy Segal. "The pandemic really enabled online-first platforms such as ours to create some separation from traditional retail business models that were predicated on the notion of carrying expensive physical spaces on their balance sheets, incurring costly overhead, and employing armies of retail sales staff. Our ability to scale during the national shutdown is partially a function of our ability to adapt to the moment and not have to deal with the financial burden associated with traditional brick-and-mortar retail."
Segal is the brain behind Proozy's exponential growth this year and Fox Business Analyst, Ethan Bartman confirms this by saying "Amazon is Amazon, but if you want to see how the battle for cost-conscious, bargain-hunting moms is playing out on the ground, look at Proozy and compare it to, say, Century 21's online efforts. Whereas Century21 treats online as something of an afterthought—you'll never get the deals online that you can by going on an in-store 'treasure hunt'—at Proozy, online deals come first."
Bartman notes that "Proozy is not an example of a great ecommerce company, it's an example of the future of retail. Being highly flexible and scalable without having to carry massive amounts of inventory means companies that were born online can stay nimble and keep in lock-step with their consumers' constantly changing tastes and preferences."
For Proozy, it is likely that the financial autonomy and flexibility they exercise in operations as compared to their business rivals that compulsorily function with a throng of shareholders, is a product of Segal's bootstrapping with no debt or venture capital.
Bartman also adds that "Proozy is doing some really innovative things like launching pop-up stores, hosting tent sales, and moving into physical spaces just as Amazon has done with its 4- Star and other in-store brands. It's neither fair nor accurate to call Amazon— nor Proozy—ecommerce retailers. They are both retailers with insanely effective business models, albeit at completely different scales."
Retail professor at New York City's Fashion Institute of Technology, Shelley E. Kohan, concurs that the "e" in eCommerce is generic and hollow, hence making the term old-fashioned.
She observes that "what we have today is an array of digital commercial and payment formats that are providing the backbone for the entire industry. I talk to my students about 's-commerce' for business that is primarily conducted through social media channels. We talk about 'm-commerce' which takes the mobile device approach to selling. Technically speaking, e-commerce can be referred to as the sales made directly through websites; however, the way the industry uses e-commerce, it means the totality of e-com, s-com, and m-com which should be referred to as digital sales."
NEA's Narasin suggests the industry to coin a more generic term to encompass all the faces of modern-day commerce. "What do you call it when you tell Alexa to buy something for you? 'V-Commerce' for voice? I am not the one who is going to make up these terms, but ecommerce seems to connote the idea that you simply have a website. The reality is that successful retailers have to be far savvier and more sophisticated in how they reach and interact with consumers."
We still don't know if the media and the retail industry will modernize their wordlist and embrace new commerce terms. Whatever they decide, the "eCommerce" moniker will mean more today than ever, having come a long way from that first online weed sale over four decades ago.