What is eCommerce?
What is eCommerce?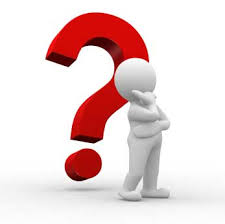 What is eCommerce? What is all the buzz about? eCommerce refers to the purchase and sale of goods and/or services online. If you're thinking about starting a business like this, you'll be joining the millions of entrepreneurs who have already carved out a niche in the world of eCommerce.
At its core, e-commerce refers to the purchase and sale of goods and/or services via electronic channels such as the Internet. E-commerce was first introduced in the 1960s via an electronic data interchange (EDI) on value-added networks (VANs). The medium grew with the increased availability of Internet access and the advent of popular online sellers in the 1990s and early 2000s. Amazon began operating as a book-shipping business in Jeff Bezos' garage in 1995. EBay, which enables consumers to sell to each other online, introduced online auctions in 1995 and exploded with the 1997 Beanie Babies frenzy.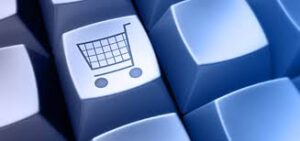 eCommerce has evolved over the years, like any digital technology or consumer-based purchasing market. Since mobile devices have grown exponentially, mobile commerce has become its own market. Social Networking sites like Facebook, Instagram and Pinterest, has provided an important driver of eCommerce. According to researchers at Paymill, as of 2014 Facebook drove 85 percent of social media originating sales on eCommerce platform Shopify.
Businesses were able to improve their relevance and expand their market in the online world because of the evolving market. Worldwide eCommerce sales reached $1.2 trillion by 2013 and U.S. mobile sales reached $38 billion, according to national statistics. Over 40 percent of Internet users, 1 billion total, have purchased goods online. These numbers will rapidly grow as mobile and Internet use expand both in the U.S. and in developing markets globally.
Categories of e-commerce
As with traditional commerce, there are four principal categories of e-commerce: B2B, B2C, C2B and C2C.
B2B (Business to Business) — This involves companies doing business with each other. One example is manufacturers selling to distributors and wholesalers selling to retailers.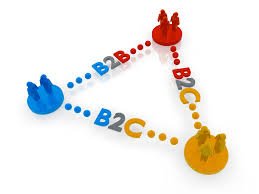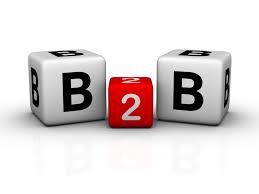 B2C (Business to Consumer) — B2C consists of businesses selling to the general public through shopping cart software, without needing any human interaction. This is what most people think of when they hear "e-commerce." An example of this would be Amazon.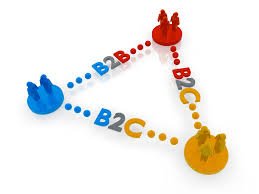 C2B (Consumer to Business) — In C2B e-commerce, consumers post a project with a set budget online, and companies bid on the project. The consumer reviews the bids and selects the company. Elance is an example of this.
C2C (Consumer to Consumer) — This takes place within online classified ads, forums or marketplaces where individuals can buy and sell their goods. Examples of this include Craigslist, eBay and Etsy.
Getting started
If you have a simple product to sell and a desire to expand your sales online, there are a few tools you can use to get started.
Websites such as SquareSpace and WordPress offer mobile-friendly ready-to-go e-commerce templates that help you get a store up and running quickly. As a shop owner, you will need a way to collect credit card payments from consumers online. PayPal, Square and Google Wallet are all popular ways of accepting and managing online payments.
If you are selling physical goods, you'll need to consider how you're going to ship them. PayPal and other processors have worked with shipping merchants, including USPS and UPS, to offer one-stop postage processing. You will also need to research your state laws to determine if you are required to obtain a permit for selling online, or if you need to collect sales tax for your state or municipality.
As your company grows, you may want to consider more advanced ways to process payments, such as using a merchant account and a service such as Authorize.net. Services that integrate more fully with your bank frequently offer discounted transaction costs when compared to processors such as PayPal.
E-commerce strategy
As in any new venture, the first step in succeeding in e-commerce is to set goals. Do you plan to increase revenue from existing customers? Gain new customers? Increase the average order value? Sell through new channels? Lower prices? Once you have figured out your goals, it's time to set a plan.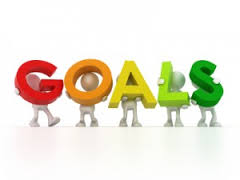 A SWOT analysis can help you assess the strengths, weaknesses, opportunities and threats of your company's current environment. What does the market look like? Where does your business excel, and where does it falter? Review your entire business, not just segments of it. Evaluate external opportunities, because this is the often the primary place to invest time and money. Be honest with yourself when analyzing weaknesses and threats, or else the analysis will not be helpful.
After the SWOT analysis is done, see how it fits into your overall vision. Where do you see your business in five years? In 10 years? This will help you set business objectives for the current year, where you set objectives for sales, profits, customers, traffic, new systems and new staff. After the objectives are set, you can set a strategy into place yourself, or hire an e-commerce consultant to help you.
Other tools that can help you determine how to best grow your company into a new segment include PEST (Political, Economic, Social and Technological), MOST (Mission, Objective, Strategies and Tactics), and Porter's Five Forces analyses.
E-commerce law
In addition to having a strong business strategy, it's important to have a basic understanding of e-commerce law. Online sellers, particularly those selling internationally or across state lines, face different legal and financial considerations, especially in regard to privacy, security, copyright and taxation.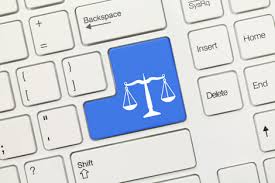 The Federal Trade Commission (FTC) regulates most e-commerce activities, including the use of commercial emails, online advertising and consumer privacy. Businesses collect and retain sensitive personal information about their customers, and your company is subject to federal and state privacy laws, depending on the type of data that you collect.
There are also online advertising laws that protect consumer privacy and ensure truthful marketing practices online. As an e-commerce business, online advertising is a major part of your strategy. Over the past decade, federal and state governments have passed new online advertising laws. As you expand into online marketing, it is important to be familiar with these.
In addition to protecting consumers from data leaks and misleading online advertising, digital works are also protected on the Internet via the Digital Millennium Copyright Act (DMCA). There are a number of provisions that e-commerce businesses need to be aware of, including copyright infringement liability and a service provider's responsibilities.
More information for e-commerce
More information about e-commerce can be found at the following resources:
"Online Advertising Law" (Small Business Administration)
Shopify