Reasons to Choose Volusion for your E-Commerce Business
Volusion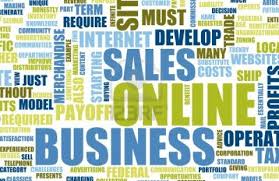 In order to find an all-in-one solution to start an online store for businesses with a small to medium range of products can be like fulfilling a dream. Volusion, an end-to-end ecommerce solution is an great choice for them to accomplish their objectives and to establish or expand an online business.
If you want a cost-effective online store that offers an easy store management, low maintenance, advanced and great features with simple admin panels as well as functionality and many more facilities. Think Volusion!

Things to Know – Why Choose Volusion?
Choose Volusion for your E-Commerce Business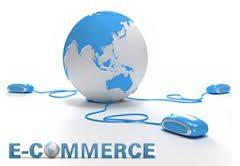 Volusion is an ecommerce platform with one stop shopping. It also offers attractive templates, efficient product management, different hosting solution, unmatched shopping functionality and much more. It is an great solution for businesses to launch their online store. It gives user-friendly and trouble-free shopping experience to their customers. There are plenty of reasons to convince you to choose Volusion for your ecommerce needs. These are: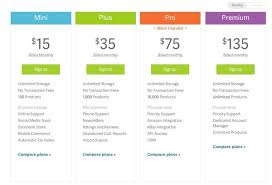 Assorted Plans to Choose: Plans ranging from affordable to expensive to highly secure hosting solutions to host your store with different features.
Pre-made Templates: Nicely designed free templates. You are also allowed to buy a premium template of your choice. If you want to make your store customize, you can buy any template to make your store unique.



Feature-rich Plans: For enterprises who can afford the expensive plan can get added features such as newsletters, CRM, ratings & reviews, functionality for import/export, API access, integration with Amazon and eBay, Account manager, batch order processing and many other advanced features.

Enhance Functionality of Store: Ability to add unlimited products, single page checkout, comparison of products, inventory tracking, email, user reviews, analytics & reports, integration with social media sites, newsletter, coupon codes and lots of more helps in enhancing functionality of your store. The user can create products wishlist that is a great feature of it. Moreover, the daily deal option is useful
for promotion of products.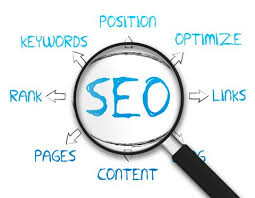 SEO & Marketing Features: SEO, Web Analytics, Social Media Features and other features essential to improve ranking in search engines. This increases awareness of your online store. In addition, Facebook Store, Mobile commerce and social media tools which are necessary to enhance your marketing network and stay connected with your business associates.
Buy Premium Plan: A one-stop online shop provides a bunch of features essential to manage your online business successfully. By selecting its premium plan, you will get complete access of a wide range of professional services from customize design of your store to marketing and more.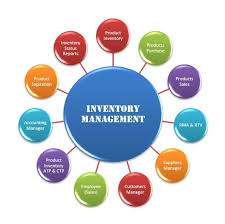 Facilitates with Inventory & Product Management: It provides the best back office features such as you can easily keep watch on your inventory. If you find problems that your inventory system runs low, it sends you an alert. You can also get extensive sales reports and other useful data from your store. Using customized reports, you can get any kind of information from your store at any time and from anywhere.

Make your Accounting Simple: With an easy integration of QuickBooks, you can simplify your complex accounting problems.
Keep an eye on your Site Traffic: Using Google Analytics; you can analysis traffic to your store. It helps in further deciding SEO planning and marketing your site.

Advanced Mobile-friendly feature: Using its mobile-friendly store features, you can manage your store and sales activities at any time from any corner of the world. Thus, you don't need to worry about your store, if you are on a business tour or spending good time with your family.
Easy integration with eBay & Facebook: With Volusion, you can quickly create your storefront on eBay. With its social store builder tool, you can create a product list on Facebook. You can use precise themes relevant to your online store on your company's Facebook page. You can put share and like buttons on your store page and link to your Facebook page.

Post information directly on Twitter & Facebook: Moreover, it facilitates to post information on Facebook and Twitter directly from your site. You can also display your products or services on YouTube.
Payment & Tax Features: There are features such as advanced tax that includes the facility to tax-exempt products and customers. It also provides facility to choose your desirable payment gateway from more than thirty different payment gateways.

SSL Security & Fraud Score Feature: It offers SSL (Secure Socket Layer) encryption for all pages to prevent your pages from tampering, message fake or spying using encrypting internet activities. These features are chargeable, but provide you complete security and keep you hassle-free. Its fraud score features find the related type of behavior of fraudulent orders. You will get this extra service in its advanced plan.

An Advanced Security Feature: A highly secure e-commerce solution provides complete security to your online store. With CISP & PCI protection for protecting credit card data, you can provide a secure shopping experience to your customers essential to build trust of your customers in your company. Using its IP-blocking security feature; you can ban any customer from your store if you found them fraud.
Twenty-four/Seven Customer Support: It also offers customer support for 24/7 through online option or US based phone. It keeps your online store always up on the net and never need to worry about stuck.
While I can't include all its features here; however; it is really an excellent online store solution with unsurpassed features and consistent customer service. You can hire any experienced e-commerce development company with expertise in providing competent services for Volusion. Such company offers complete services for Volusion Custom Store Design, Programming, Add-ons, Marketing, SEO, Support, Maintenance, portfolio design, Facebook Advertising, Store set-up and many more. Linking of your online store with eBay and Amazon is very simple; therefore, if you are looking for some best e-commerce solution, Volusion E-commerce Store Solution helps you to fulfill your goal.
Recommended Hostings
[go_portfolio id="flex3″ margin_bottom="50px"]