Facts You Should Know About Ecommerce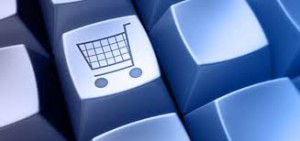 There are many facts that you should know about Ecommerce. Many of you may be unaware of. This article is intended to fix that.
Ecommerce is the most popular & most in demand business these days. Everyone know should about the Ecommerce & its benefits. There are a number of platforms for an ecommerce website design such as Magento, Joomla, Drupal, etc.
Ecommerce has totally changed our living style. Especially shopping trends. Today, people prefer to buy any product online rather than to visit any website & wasting their time there. In the hectic world that is now our lives, people are busy and they don't want to waste their much time doing anything. Because of these reasons, Ecommerce means you can fit into your customer's busy lives, offering the products they want, when they want them as well help them to save their precious time. Ecommerce reduces the delivery time and labor cost and it has been possible to save the time of both the seller and the customer also.

Facts You Should Know About Ecommerce
Below are the some facts you probably don't know about Ecommerce. You may know some of these already, but I want to make aware you about these facts, some of which, you may not know about.
1) More than 67% people love to purchase through their mobile rather than laptop or other device. Everyone knows how to operate a cellphone & use many apps. Therefore; it is very obvious people prefer to phone to purchase the products through mobile.
2) In the beginning of 2015, purchases made with smartphones accounted for 60% of all mobile sales. The smartphone is King and people rely on them. This is the reason the use smartphone is used by consumers for their daily tasks.
3) The largest number of online purchases in the world is from Asia & some part of South Korea.
4) Apparel and accessories sales are the fastest growing sector in Ecommerce: It is possible because women are more curious about the shopping & they love to purchase such things.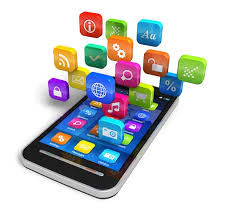 5) 33% of all mobile transaction worldwide are completed in the U.S.
6) 68% of Canadian & British people shop the online product outside of their home country.
7) By 2017, mobile commerce will account for 24% of the global Ecommerce market.
8) 95% of Twitter users visit retail websites as compared to the other Internet users. This means,that most Ecommerce customers concentrate & generate more followers on Twitter rather than others.
9) Ecommerce is the fastest growing business. Everyone knows that, because it help customers to save their time & resources.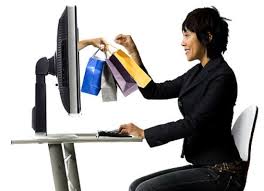 10) 62% of the U.S. women pay attention to online discount and promotional news.
11) 33% of British online sales occur after 6 pm. This means, you need to more active after 6 PM.
12) 24% of female British internet users do not shop online because of a lack of product information: Provide the useful information & clear images to the customers about any product.
13) 21% of all British retail sales occur online.
14) 26% of female British internet users do not shop online because of the inconvenience of returning products via the post office.
15) 40% of worldwide internet users have bought products or goods online through desktop, mobile, tablet or other online devices.
16) EBay-owned PayPal is one of the current market leaders with more than 14 billion US dollars in mobile payment volume alone.
17) 69% of tablet owners make a monthly purchase online.
18) Britain is the world's 4th largest Ecommerce market, after Japan, China and US.
19) Online shopping is a major source of inspiration for gift shoppers

20) More shoppers are than ever are checking a store website before heading out to the physical location.
[go_portfolio id="flex3″ margin_bottom="50px"]