Bigcommerce Apps and Integrations to Drive Customer Loyalty; Featuring S Loyalty, JustUno, PriceWaiter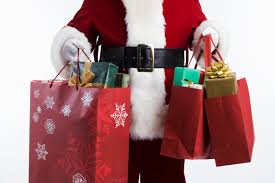 The holidays are fast approaching and trapping the high traffic levels by converting net new customers in to proven conversions is key. More importantly is the overall business growth into 2016. Transforming new holiday shoppers into customers year round is imperative for you business to thrive.
Getting the customers attention is good but keeping their attention is better and you want to do this at their first touch point. Capturing them with your brand and having them purchase from you is simple says the stats.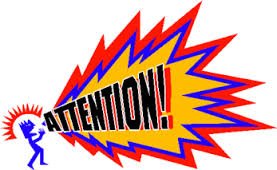 ⦁ It costs 5 x more to acquire new customers than it does to keep current ones . [Forrester] ⦁ 80% of your company's future revenue will come from just 20% of your existing customers . [Gartner] ⦁ The probability of selling to an existing customer is 60-70% . The probability of selling to a new prospect is 5-20%. [Marketing Metrics] ⦁ Returning customers spend on average 67% more than first-time customers . [Bain] ⦁ A 5% increase in customer loyalty would increase the average profit per customer by 25-100% . [The Loyalty Effect] ⦁ 61% of SMB's report that more than half of their revenue comes from repeat customers , rather than new business. [BIAKelsey] 58% buy from the stores and brands whose loyalty programs they belong to at least once a month . [Daily Break Media]
You don't have to be a rocket scientist to increase your number of loyal customers when you meet them at their high expectation levels.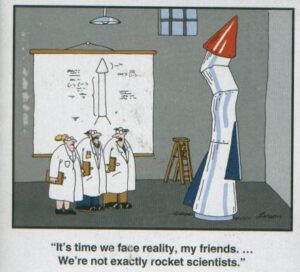 Meaning for the SMB's, flexibility in price and smart about the timing to maximize both sales and margins. thankfully, Bigcommerce apps can do this for you.
Below are the featured monthly picks: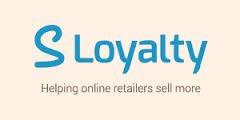 S Loyalty — Create Your Own Branded Loyalty Program 
Consider creating your very own branded loyalty program for you Bigcommerce store. By doing so, you are encouraging customers to return.
S Loyalty has simplified a creative and manageable points-based loyalty program offering theming and program customization options allowing you to create the loyalty program best suited for your store;s brand. S Loyalty is designed to work with Bigcommerce making it possible to create rewards using native Bigcommerce coupon codes, granting points automatically, and reminding customers to redeem rewards when they visit your store.
S Loyalty is available for Bigcommerce merchants starting at $19.99 per month.
Justuno — Convert, Nurture, Repeat … Automatically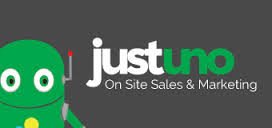 A tough game to play, online retail averages 98% of the website visitors will not convert into a lead or sale. there are ways however to defeat this issue and improve conversion rates. The most effective way to a higher converting store is to actively engage shoppers with value add — and onsite promotions with Justuno allow you to do just that.
Justuno is an on-site suite of tools that enables you to engage shoppers in effective ways to convert a higher percentage of traffic into leads and revenue.
There are 3 simple steps to create and present striking overlay, tab or exit offer promotions at key data capture points throughout your website.
How does Justuno work?
***BigCommerce + Justuno = Partner Integration***
⦁ Use the drag and drop design canvas to completely customize promotions to fit your website's design and branding
⦁ Determine which audiences will be presented with your offers using extensive targeting and segmentation logic
⦁ Integrate with your email marketing service, CRM and Google Analytics to effectively use the data collected through Justuno
Value in the form of discounts can be offered in the form of discounts such as: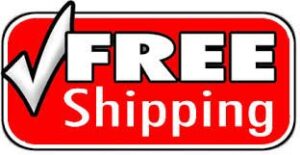 ⦁ free shipping
⦁ contests
⦁ educational content
⦁ implementing exit offers (this keeps visitors on-site)
⦁ drive last second conversions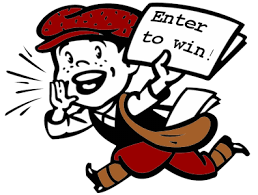 By doing these, you can increase desired actions such as submitting emails, completing a purchase or becoming a social fan.
Get started with Justuno with a free account or get access to all features starting at $19/month.
PriceWaiter — Allow Customers to Set Their Own Price, On Your Terms

Consumers can spend hours online comparing prices visiting different sites trying to locate their desired item at the lowest price. You may not even realize as an online retailer, you might be losing sales to competitors by mere pennies. In retrospect, you are spending a ton of money trying to lure these potential customers so why risk the loss to another retailer?
Pricewaiter is an for BigCommerce merchants that utilizes personalized pricing to help close the deal when it comes to comparison shopping and can generate thousands upon thousands in more revenue.
A consumer will feel better about purchasing a product from you when they get to influence the price they will pay.
Here are a variety of ways to personalize price:

⦁ Make an Offer: This was PriceWaiter's first product, and remains the most widely used among all of our retailers. The app puts a "Make An Offer" button on the product page of your site, right near the "Buy Now" button. When a shopper clicks "Make An Offer," they get to enter their preferred price into the PriceWaiter app, which triggers a personal, one-on-one dialogue between you and your customer that is completely private. You can accept or counter their offer immediately based on expected profit margin. Once you both have agreed on the price, PriceWaiter's engine locks in the agreed price for that transaction, and you complete the sale. Everybody wins. You get the sale, and the customer gets their own price.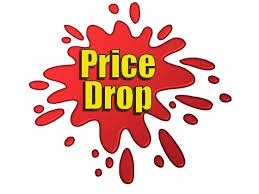 ⦁ Price Drop: Price Drop allows you to notify visitors when the price of an item drops within their desired threshold, and directs them back to the product page to complete the transaction.

⦁ Volume Discount: Volume Discount is typically used for items where the retailer's margins are better in higher-volume sales, allowing a discount for customers looking to buy in bulk.
Pricewaiter has a tiered pricing model. The basic "Make An Offer" package is free for Bigcommerce retailers. Customization, automation, and advanced personalization packages carry a fee structure based on a percentage of the incremental transactions that run through the PriceWaiter system.