How Alibaba Helps Scale Your Online Business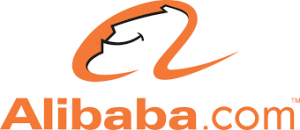 The Chinese Ecommerce Giant Alibaba Helps Scale Your Online Business
You need two specific things when you're looking to start an online store, or diversity your offering to scale of your current ecommerce business, they are a product idea and a sourcing method. This is how Alibaba helps Scale your online business.
Of the two, product ideas can be difficult to come by, at those with true market viability. But that is often less challenging than the source of those products. Sourcing is a crucial business process for all retailers. The four main ways to do it is by, make, manufacture, dropship and wholesale.
There are upsides and downsides to each methods, which is why many retailers use a combination, or all of them, to truly scale. By doing this, it often comes at a high cost, requiring brands to house their inventory, design and create unique products, sell both inventory and unique items to wholesalers and account for dropshipping when it makes sense.
Only those brands with high revenues and margins can account for the initial spend and continuous upkeep, typically, and are required to offer customers the best of all sourcing methods. Unique products in combination with anything and everything else for which they be looking.
These brands are often considered lifestyle brands, offering everything a customer might need to live a particular way. For example, Goop, ShopBop, MadeWell and ModCloth, among others.
Small businesses have long been hindered by the price barrier here. However; there is a new brand making serious headlines is changing all of that…Ladies and Gentlemen: Alibaba.com.

What is Alibaba?
Alibaba is the Chinese ecommerce company providing manufacturing sourcing options for businesses of all sizes, and at really affordable prices. And Alibaba doesn't operate exactly like other ecommerce companies out there.
Alibaba is a comprehensive directory of suppliers. They are connected directly to retail buyers all over the world. Alibab presents millions of products to source, all from the suppliers themselves. The great thing about this is that you are getting supplier rates at wholesale insider prices. Typically at a price point that only the big players and/or seriously connected merchandisers have been able to do in the past.
Alibaba evens the playing field. It levels the sourcing playing field for legacy brands and small businesses alike.

How Does Alibaba Work?
You can immediately begin sourcing your products once you create an account with Alibaba. When you source through Alibaba you will need to house all products yourself, whether you do that in your home garage or a distribution center is up to you, unlike dropshipping. This gives the small business person a tax benefit in the U.S..
You must buy your products in bulk when using Alibaba, at least a dozen or more. Therefore; you want to be sure that the products your purchase are market viable meaning that there is a demand for what you will sell.
When browsing Alibaba, here are some things to keep in mind:
Unit Price:
Because Alibaba allows suppliers to sell directly to retailers, prices are generally much lower than you'll find for similar products elsewhere. This means you can increase your margins. That said, you'll see FOB often on Alibaba. FOB stands for Free On Board and means that the seller is responsible for all costs associated with getting the product to the dock. After that point, the buyer is responsible for all costs related to transportation from the dock to the store owner.
Minimum Order Quantity: This is simply the minimum order amount that the supplier is willing to accept. Keep in mind that this is negotiable, especially with the increased fees associated with shipping once the product reaches port.
Payment Options: For most buyers, you'll likely want to utilize PayPal as your payment option. Escrow is also a good option for buyers, and more often preferred by suppliers. Check out Alibaba's Payments Page for more information all all available payment options.
Alibaba and Quality Control
Like any online platform, scammers and hackers are always a possibility. Alibaba consistently works to track down and take out those who are masquerading as manufacturers (but whom simply mark up prices, then buy from the suppliers themselves, effectively making them middlemen), and scammers. For buyers, there are multiple ways to ensure that you avoid falling prey to these activities.

Choose Escrow as a Payment Option:
The escrow payment option holds your payment in escrow (i.e. does not go to seller) until you report back that you have received the products and they are to the quality and quantity expected. This payment option will save you from scammers, though not necessarily false manufacturers. This method will also give you the power to actual see and feel your product before you pay, essentially solving for quality control issues despite your supplier preferences.
Contact the Supplier:
Sourcing products from overseas can be a bit daunting and frightening for many small businesses. If you are wary about who you are purchasing from, ask them for a contact and set up a call. Skype works perfectly for this, plus you'll be able to get a sense of the business and the people you will be working with.
Request a Quote:
RFQ (request for quote), is a simple process and part of the daily interactions between suppliers and buyers. This is your opportunity as a buyer to feel out a supplier's process as well as negotiate. Simply send the supplier an email and be sure to request information regarding minimum order quantities, production time and pricing, pricing for samples and payment options.
Verify Suppliers: Much like eBay and Amazon, Alibaba has a verification system for suppliers, alerting buyers to the historical accuracy of individual manufacturers. Below is a chart showing the different levels of verification. Look for these before you decide to purchase from a supplier.
Ecommerce Business as Usual
Chain stores and legacy brands have always optimized their direct sales from supplier to buyer relationships in order to lower costs and increase margins, thus enabling them to diversify their offering. Alibaba is bringing that capability to small retailers and the simple truth of it all is all that is required is that you grasp the process.
Develop a business strategy if you use Alibaba. Then outline the process as you go along. Ensure you communicate with your supplier on a regular basis in order to ensure that your product price and quality are fair market value. Most importantly, build a relationship with the supplier and you could further increase your margins.
Alibaba is closing the gap between the big guys and small businesses in the global ecommerce market. You should use them to increase your revenue and brand exposure.

[go_portfolio id="flex3″ margin_bottom="50px"]