5 Simple SEO Resolutions for Online Businesses in 2016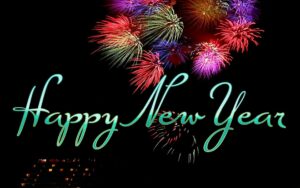 New Year's is famous for all these resolutions we make for ourselves. How we can improve our health, body, and mind. Something about the New Year makes us want to become a better version of ourselves, even if only for a moment. You must set realistic goals, challenging yet realistic. These goals can become a burden and forgotten when motivation dies down. Setting realistic goals and plans to achieve them will make change easier and more fulfilling. With this idea in mind, here are 5 simple SEO resolutions that will have a huge impact on your online store.
Good-bye to Duplicate Content
Search engines don't like duplicate content- and neither do Search Engine Specialists. So, it's very important to keep your content original. You can do this by making sure your page has meta-description, website URL, and on-page copy that unique to each page.If you are using a manufacturer's product description on your website, there's a good chance that many other retailers are doing the same. Rewriting these descriptions to be original will boost the content on your site.
Get to Know Configuration Variables
Volusion platform allows you to have complete control over many features, just a click away! Allow customers to write reviews, enable the social media like and share feature or show customers related products to boost additional sales. These features can aide in bringing more popularity to your site as well as improve user experience.
Be Social with your Social
Social media is there to be social, so use it just for that! Interact with followers and non-followers with questions and ideas. Original content is another major key. You can give your take on related content while asking your followers to share their thoughts. Create contests and giveaways to spark interest in your most important products. Make sure everything is interesting and relevant. It is recommended to spend at least 2 hours a week researching and posting on social medias.
Time to Go Responsive
Responsive design has gone from an elite feature to an essential SEO practice. Responsive design allows your webpage to easily be viewed, no matter the device. More and more people are viewing content on smaller screens. Google and other search engines have begun to give preference to websites that are designed for mobile viewing. This provides a more positive user experience, which is a powerful SEO metric. Volusion offers several free and affordable design options to help your site bring in more visitors and sales.
Learn Something New
It's never too late to learn something new. There are endless SEO videos from experts that provide valuable insights. Find a favorite SEO or ecommerce blog, implement a strategy and create a plan to track your progress.
These are just a few SEO "resolutions" to keep in mind this year. You can easily set in place these "tricks" and our webinars will kick start your efforts. Start now and you won't regret it when you're looking back on all that you've learned and accomplished next year!