The Best Digital Marketing Tools In 2019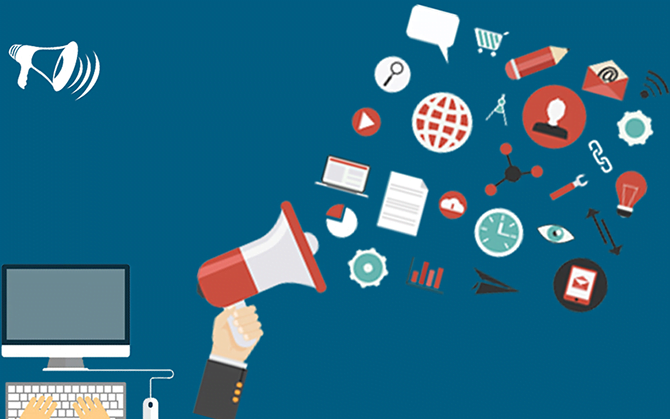 In 2019, no one is expected to manually run their digital marketing, there are tools available for almost every function. While digital marketing tools cannot do the work without you first setting them up, the tools can make your digital marketing seamless and more efficient. The question is, what are the best digital marketing tools? To answer that, we will highlight some of the best tools every digital marketer should be using.
HubSpot
HubSpot is an all-in-one digital marketing solution popular among digital marketers for obvious reasons. It has several tools, some of which are available for free, which you can use to set up popup forms, web forms, and live chat software to generate leads. It is also used to run email marketing, and has a free CRM that you can use to analyze data and monitor your e-commerce site user behavior. Upgrading to a premium package will provide you with more features for leads engagement, content management, social media marketing, and email tracking. You can use it with third party point solutions such as HotJar and Typeform. HubSpot has proven highly effective for driving traffic, lead conversion and improved ROI
Price: Free – $3,200 per month, depending on your plan.
Ahrefs
Ahrefs is a top SEO tool which has more than 150 million keywords that can be used for creating website content. It shows your SEO progress, by letting you see how your webpages fare on search results. You get to see which pages are doing well and why, and vice versa. It also lets you review your competitors and see how they're doing – shows their sites' generated traffic, their top ranking pages, and where the pages rank. Ahrefs is always adding new features to improve users SEO.
Price: from $99 – $399 per month.
Proof
Social proof is an important element in the e-commerce industry today. It assures potential customers by showing them that other people are engaging your business, and this builds trust. With Proof, visitors get to see your business social proof whenever they are on your site. The tool collects information in real-time from your CRM and website and displays them in real-time, for example, "50 people are viewing this post right now". It is easy to set up, simply copy and paste their pixels into your site to install. One of the features we like is that it let you identify your site' visitors and assess their behavior on your site. Proof supports a lot of other digital marketing tools, so, you can integrate third-party tools. The ultimate benefit you will get from using Proof is increased conversion.
Price: Tiered pricing depends on your website traffic, starts from $24 per month.
SurveyAnyplace
Sometimes you may want to get your customers' opinions about your services, a new product or anything at all, what you have to do is create a survey. SurveyAnyplace is a tool you can use for that. It is easy to use, and their surveys have simple mobile-friendly designs. You can also add images in your surveys to make them more appealing.
Price: Free – $42 per month.
Yoast
Yoast is one of the best SEO plugins for content creation. It supports both the WordPress Classic editor and Gutenberg. It has all the essential elements that can help you optimize your content for search engines – internal links, focus keywords, and individual page URLs. It also assesses the readability of your copies using the Flesch Reading Ease standard. Yoast updates every two weeks to keep up with Google's algorithm – one of the reasons it is highly recommended.
Price: Free – Premium plans
Hootsuite
Hootsuite is a full-package social media management platform. As a business owner, you can save content on the Hootsuite cloud to be used later – the content can actually be accessed by your marketing team members 24/7. You can schedule multiple posts with optimized tags and keywords at once.
You can also monitor your social media content to track the performance. You can also calculate your ROI and conversions and track the conversations people are having about your brand.
Price: starts from $29 – $599 per month, and custom pricing.
Google AdWords
Google AdWords is the quickest tool to increase your e-commerce reach on SERPs. It is a keyword bidding pay-per-click or pay-per-call digital marketing, depending on what you choose. You bid for a keyword that is relevant to your business, you can search for keywords on Google Keyword Planner. If you win the bid, you use the keyword to create an Ad for your business. Your Ad will be displayed on SERPs when internet users enter search queries that are related to the keyword. A Google Adwords Ad either takes potential customers to a dedicated landing page with a CTA or dials your business line immediately. It can drive huge traffic to your business rapidly, however, to get the best results, ensure that you put up quality, relevant and persuasive content on your landing page. You don't just want increased traffic, you want conversions.
Price: pay-per-click
MeetEdgar
MeetEdgar is one of the best tools for running social media marketing. It has an automation feature that lets you schedule your posts 24/7, and it reposts old posts if the queue is exhausted. MeetEdgar can be used to conduct A/B testing to find out the best way to coin your social media posts to better optimize your content. It gets better: the browser extension can write posts and collect five key points from your posted messages for you to share. It also lets you segment your content into different groups and schedule posting for each group. You can integrate it with Twitter, Instagram, Facebook and LinkedIn.
Price: $49 per month
Canva Business
Canva is an easy to use design platform that has warmed its way into our hearts. Canva Business lets business owners who don't have graphic design skills to create beautiful graphics such as logos, infographics, letterheads, presentations, etc. using the elements provided on Canva. While you may still hire a professional designer to create quality designs for your brand, Canva lets you create the unique picture in your head just by dragging and dropping icons, texts, images etc.
Price: Free – $12.95 per month, and custom pricing.
BuzzSumo
BuzzSumo is a research tool that is used for building backlinks. It is used to identify authoritative influencers in your field so as to reach out to them. It is also a good resource for finding timeless content ideas or trending topics to create quality copies. It lets you evaluate your content's analytics and reach to measure the performance of your content.
Price: Free – Premium starting from $79 per month.
Others
There are so many tools to make you achieve the best results from your digital marketing, and of course, we can't mention all. So here are some others you might find useful and suitable for your business:
MailChimp
Google Analytics
Slack
Trello
Buffer