Website Design and Development
Website Design & Development
WEB EXPERTS THAT GROW YOUR BUSINESS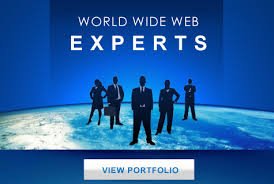 We are web experts that use the web industry to impact change and grow your large or small business. We establish you as a leader in the business market that will make an impact. Set the pace for the future of business by being an example for others. We assist you in reaching your goals.
Our web services will focus on your business and customize and personalize the needs for your specialty. We understand the market and what it takes to stand out. Our website design and development services will help you:
Connect With Your Customers
Attract new customers on Google
Increase sales of your products and services
Establish Your Reputation

RELIABLE & TRUSTWORTHY FOR YOUR PEACE OF MIND
Talk to us, get to know us, and establish a relationship. Know who you are talking to when you call or email for help and that you hired a reliable, reputable, and trustworthy web development company that cares about your business needs and success.

CUSTOMER SERVICE THAT SAVES YOU TIME
Our services, communication, and response time will exceed your expectations. We respond to your emails, return your calls, keep you updated, and serve you with the utmost care.

A FULL SERVICE WEB AGENCY THAT DOES IT ALL FOR YOUR CONVENIENCE
Mak Digital Design is a full service web agency. That means you can come to us for anything! Whether you need web design, on-call help with maintenance, software or web training, graphic design, internet marketing, or website content development, we do it all. We provide whatever you need to strengthen your online presence in order to grow your business.

ETIQUETTE RULES FOR YOUR E-COMMERCE BUSINESS
As a business owner there are some website etiquette rules that are important to keep in mind. Your website is potentially your customers' first impression of your business. Don't lose new customers due to these common mistakes.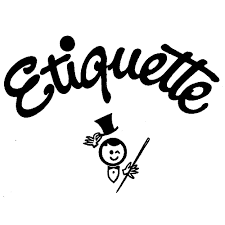 1. Flashy Design
Consider how long your content will take to load on any type of screen, especially a mobile screen. The more animation, flash, and high resolution images are used, the longer it will take for your website to load. Most people are impatient and if the load screen is longer than 5 seconds, you may have just lost a potential customer.
2. Overcrowding
Keep your website clean, simple, and professional. Don't overwhelm your visitors with a bunch of content screaming in their face. Information is good but too much is a turn off.
3. Pop-Up Screens
They're about as welcome as someone just walking right into your house. It's an invasion of personal choice. Let your customers decide what they want to see and when. If they're interested then they will click and if not then it's your job to respect their choice. Your website is an invitation not an interrogation.