Progressive Web App Is Expected Dominate Ecommerce in 2020: You Should Be On Board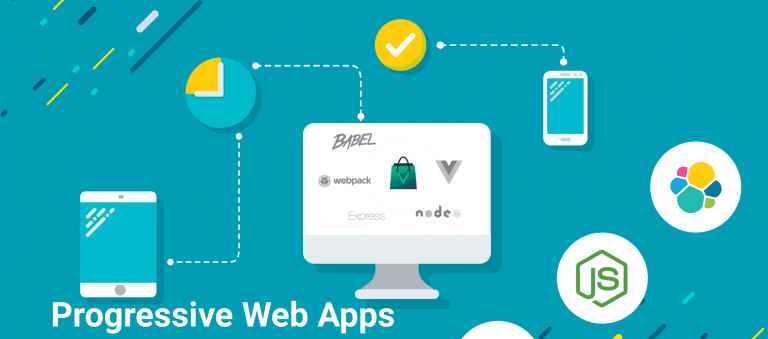 Progressive Web App Is Expected Dominate Ecommerce in 2020: You Should Be On Board
Do you own an e-commerce platform and you want an app where your customers can have a more immersive online shopping experience, but you don't have enough resources to build an application for your store? A progressive web app might be the answer. Statistics have shown that progressive web apps are not just getting more popular because it is cheaper to build, it comes with more perks that positions it as the go-to option for next-generation marketers. According to information on PWASTATS, hundreds of websites that developed a progressive web app have seen a tremendous increase in either, engagement, conversion or profit. Treebo has experienced 4 times increase in conversion rate since they developed a progressive web app. Best Western River North Hotel also saw a 300% increase in revenue since moving to a progressive web application. This goes to show the benefits of the PWAs and how they might become the new go-to platform for eCommerce store owners who want apps that are less expensive to build but offers so much more. But, you should be asking yourself this question, "what makes progressive web apps so awesome?" That's why we wrote this article, keep on reading and you'll see why everyone has been rooting for progressive web apps all along.
What is a Progressive Web Application (PWA)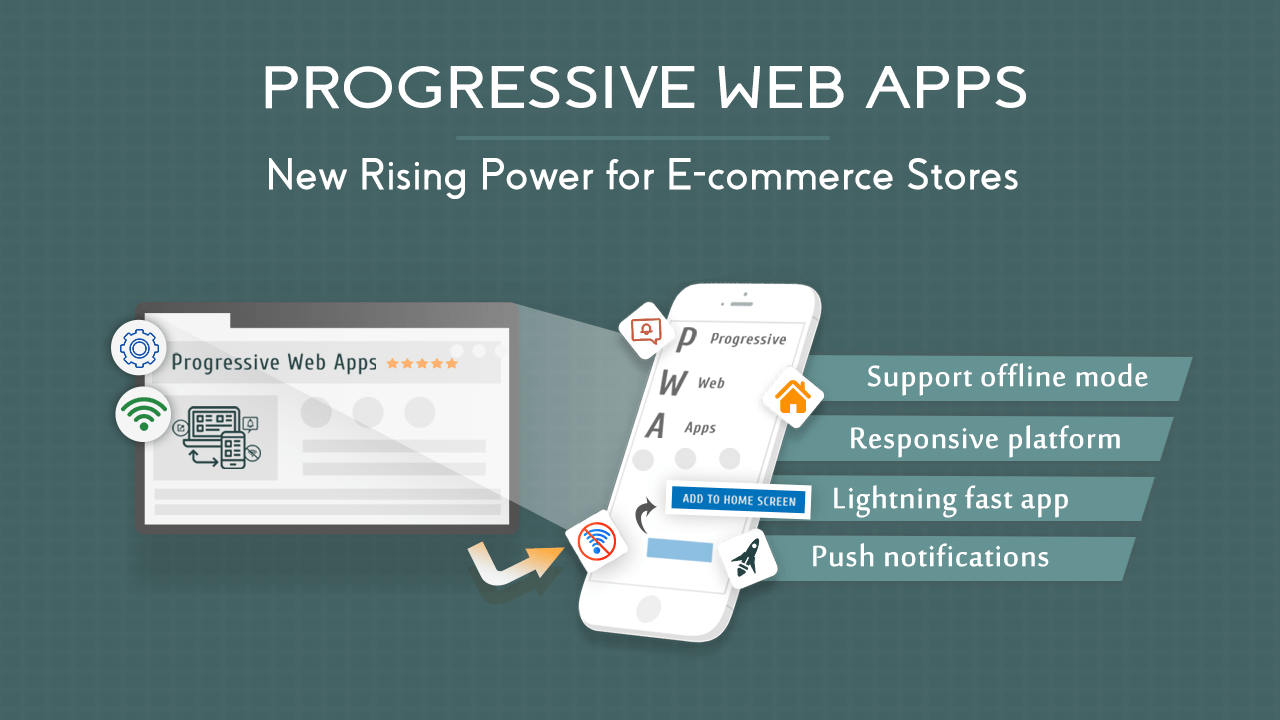 Before we talk about the benefits of a progressive web app, it is wise we know what it really is. In simple terms, a progressive web app has the looks, feel, and experience of a native application but is built with tools for building websites like HTML, CSS, and JavaScript. Generator tools like Gatsby are used to generate the progressive frontend that's later connected to the backend of the e-commerce platform. You can access these apps from your mobile browser like Google Chrome browser. With PWAs, you have access to these apps even when you're offline, and you also get push notifications; that's everything you can get from a mobile app and more.
What the Stats Say
E-commerce has grown tremendously since the early days, so has PWAs since it was developed in 2015. These statistics will help you understand how much they have and also help you make informed decisions as an e-commerce store owner. 85% of online customers will make research online before purchasing a product. If you have a progressive web app, it will make it easier for your store to get found and for you to make sales. That's why businesses that migrated to PWAs like Grand Velas Riviera Maya resort that
increased its black Friday conversion by as much as 53% when they migrated to a Progressive Web Application.
Benefits of a Progressive Web Application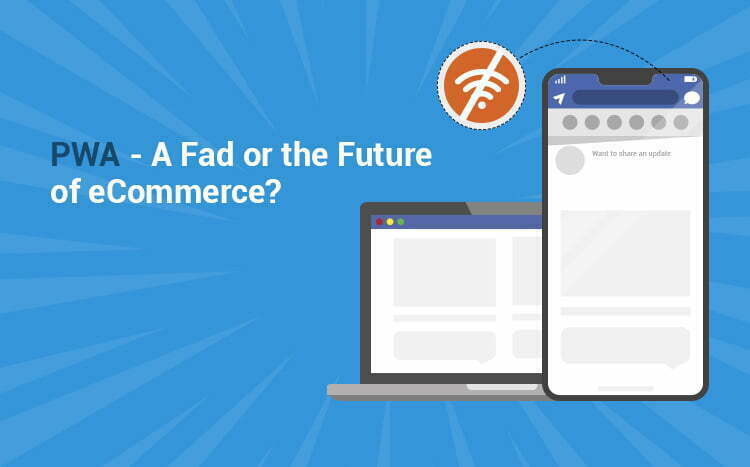 A survey shows that 46% of developers believe Progressive website applications are the future of applications, with only 14% siding with native applications. This is because progressive websites offer amazing features and benefits for e-commerce platforms. So, what do you stand to gain as a business looking to migrate to progressive web applications?
● Speed: The average online buyer is an impatient buyer, that's why speed is important now more than ever. Speed is one of the most important features of progressive web apps. If you want to increase your online store's conversion rate and lead, then you should invest your resources in a progressive app. Speed impacts SEO too, this means your store will get better indexed in search results too. Since Google has already confirmed how conversion rate is directly impacted by site speed, a wise e-commerce store owner should be looking for a platform that offers unlimited speed, that platform right now is a PWA.
● A larger audience: You can reach a wider audience when you migrate your e-commerce platform from a native to a progressive web application. Your store can reach more people who find it difficult to download native apps, your app can fit into any screen size because it's built with web technology, and users can share the link to your store easily. This makes your website accessible to more people than a native web app. This will help improve your conversion rate and revenue.
● Cheaper to develop: A progressive web app is a better option for startup e-commerce businesses and established ones too. A startup who don't have the required resources to set up a native app but still wants an e-commerce store with the same user experience can turn to PWAs. They are cheaper to build and even cheaper to maintain.
● Good for SEO: Have you ever considered why progressive web apps spike up the conversion rate of any platform that deploys it? Well, it's great for SEO. A fast website or app will only boost the position of your website on search engine results. The configuration to provide consistent user experience, the security it provides and other SEO best practices PWA tech adopt
make it the best platform for hosting your e-commerce store. We all know how important it is for websites to have great SEO, PWAs just makes the process easier for you.
● Better engagement: Every platform that has migrated to a progressive web application has experienced a massive boost in conversion. Let's take Forbes as an example. Since they migrated to a PWA, there's been a three-time increase in scroll depth, a six-time increase in the number of completed articles and a 100% increase in engagement. Tinder dating app experienced a spike in engagement when they moved to a PWA, while Trivago saw a 97% increase in lockout to hotel offers. Massive engagements after migrating to a PWA, it's mind-blowing.
By 2020, mobile e-commerce sales will account for over 67% of online sales in the world. This shows you how important mobile is going to get soon. A fast app, with an amazing user experience that can also be accessed even when you're offline, will be the app to rule them all. This is what a progressive web app offers.