Volusion Store Redesign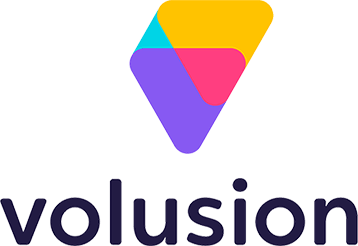 TyTy Nursery is a Georgia based nursery that is the best location online to shop for trees, plants, berries and more! After seeing the work we have done with other nurseries TyTy approached MAK with the desire to redesign their website. Their old site had tons of useful and engaging information, the perfect content available to compete with rivals. Unfortunately, it was not being presented in a user-friendly format. TyTy entrusted the design to MAK, with the intention to help bring their site to the forefront of online nursery sales.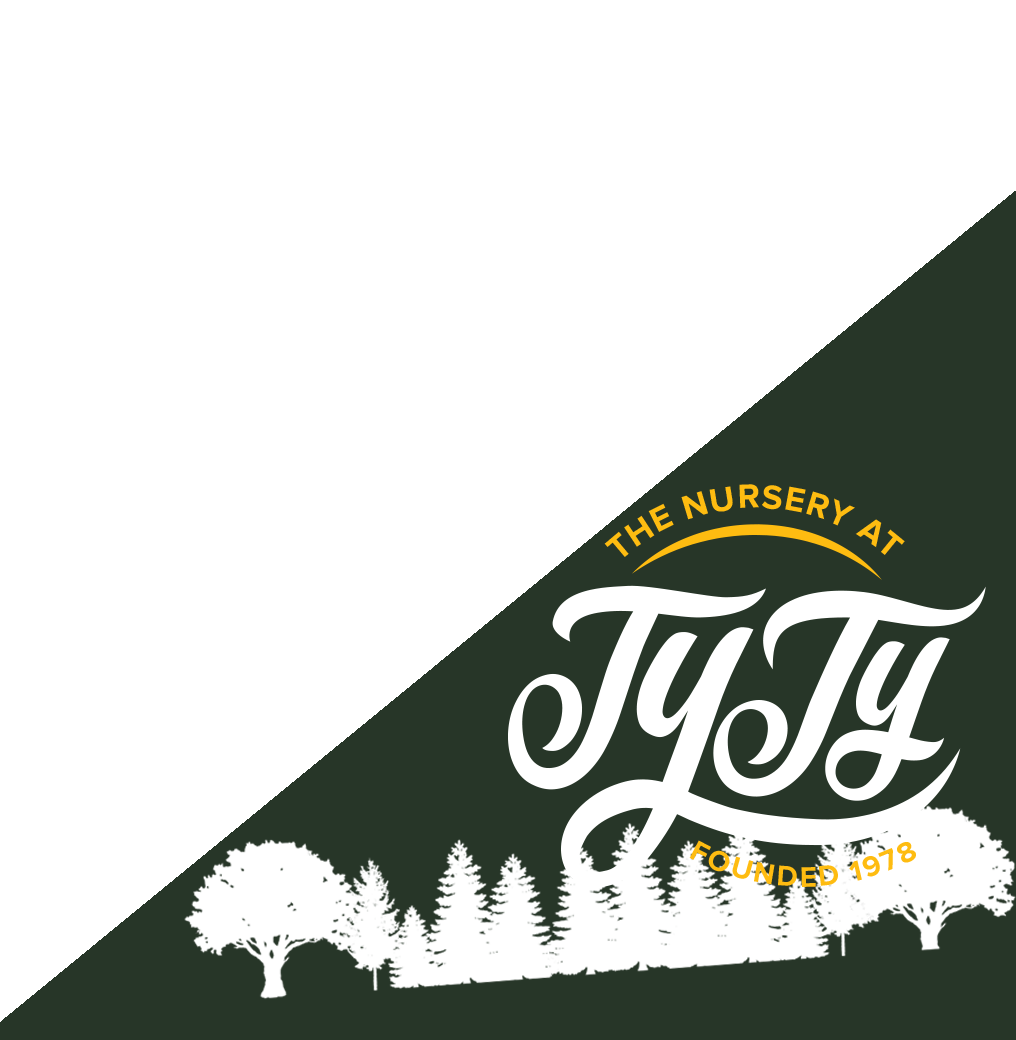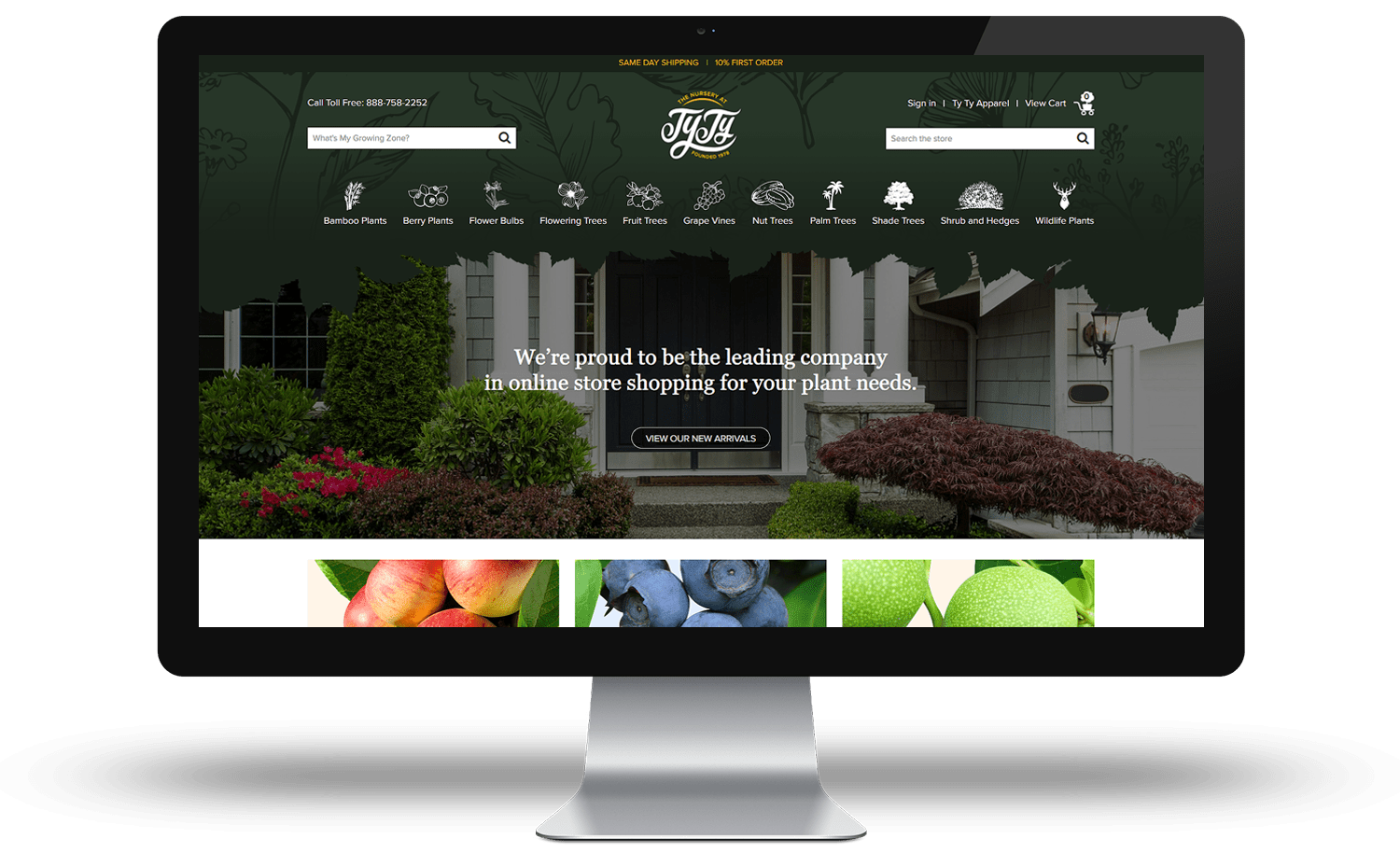 Project Details
When TyTy approached MAK they desired a new design for their online nursery and to bring new functionality and efficiency to their website. The project included, a full redesign of the website using responsive design technology, this consisteded of the Home, Category and Product pages. A complex zip-code search capability was implemented at TyTy's request, along with custom built predictive search. Overall, the website needed a more professional appearance, there was little to no style or branding anywhere to remind customers who they are shopping with. As the project came to a close TyTy had a brand and website they could be proud to call their own.
Redesign
The redesign was focused on giving TyTy a professional appearance, bringing their website to the forefront of online nursery sales. Creating a logo and picking brand colors helped immensely keeping a theme consistent throughout the website. We added extra functionality in a "find your grow-zone" application that allows customers to input their zip-codes to see if products are recommended for their areas.We completely redid product images to newer optimized photos to help with SEO and responsive performance. Much of the information displayed on product pages was useful to the customer but it was difficult to find/read/interpret. The product pages have now been redesigned to offer the information in the most user-friendly optimized format. We helped create an inviting and seamless customer experience from landing pages to checkout.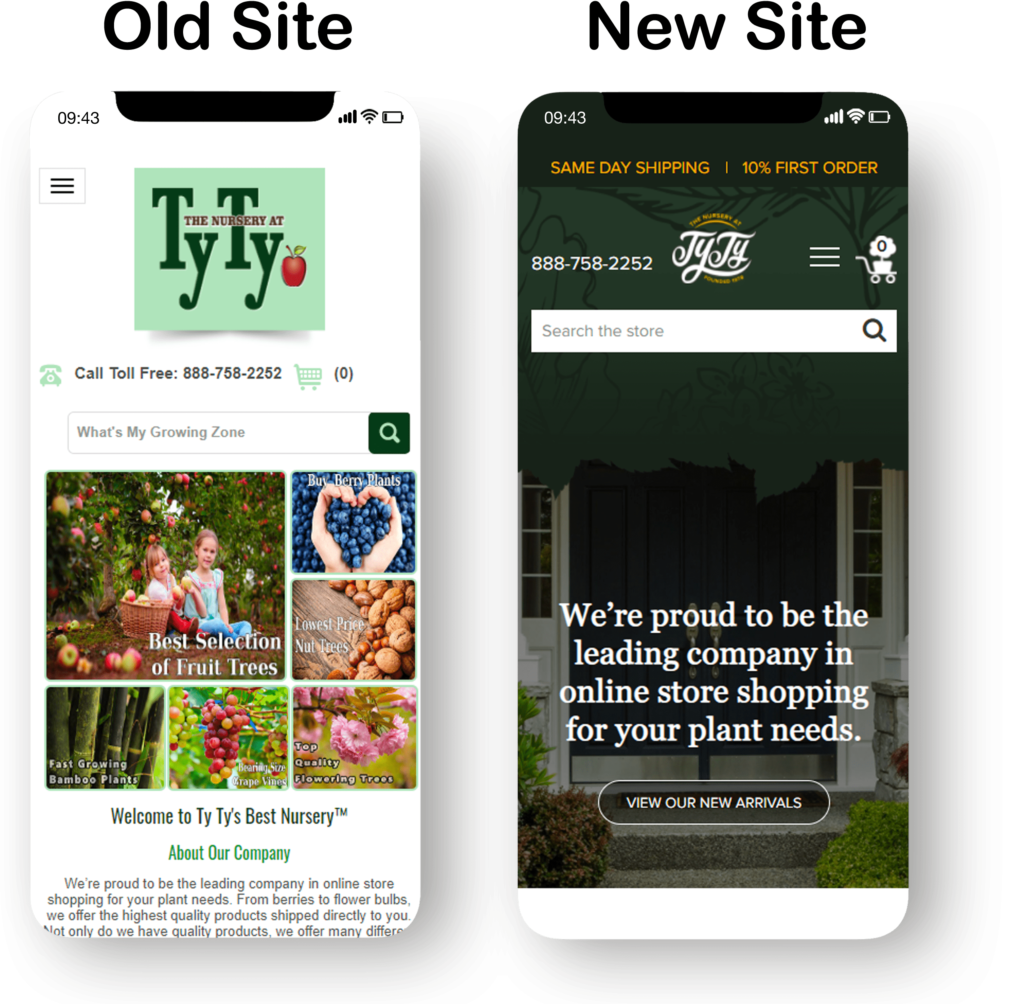 Tytyga.com
Before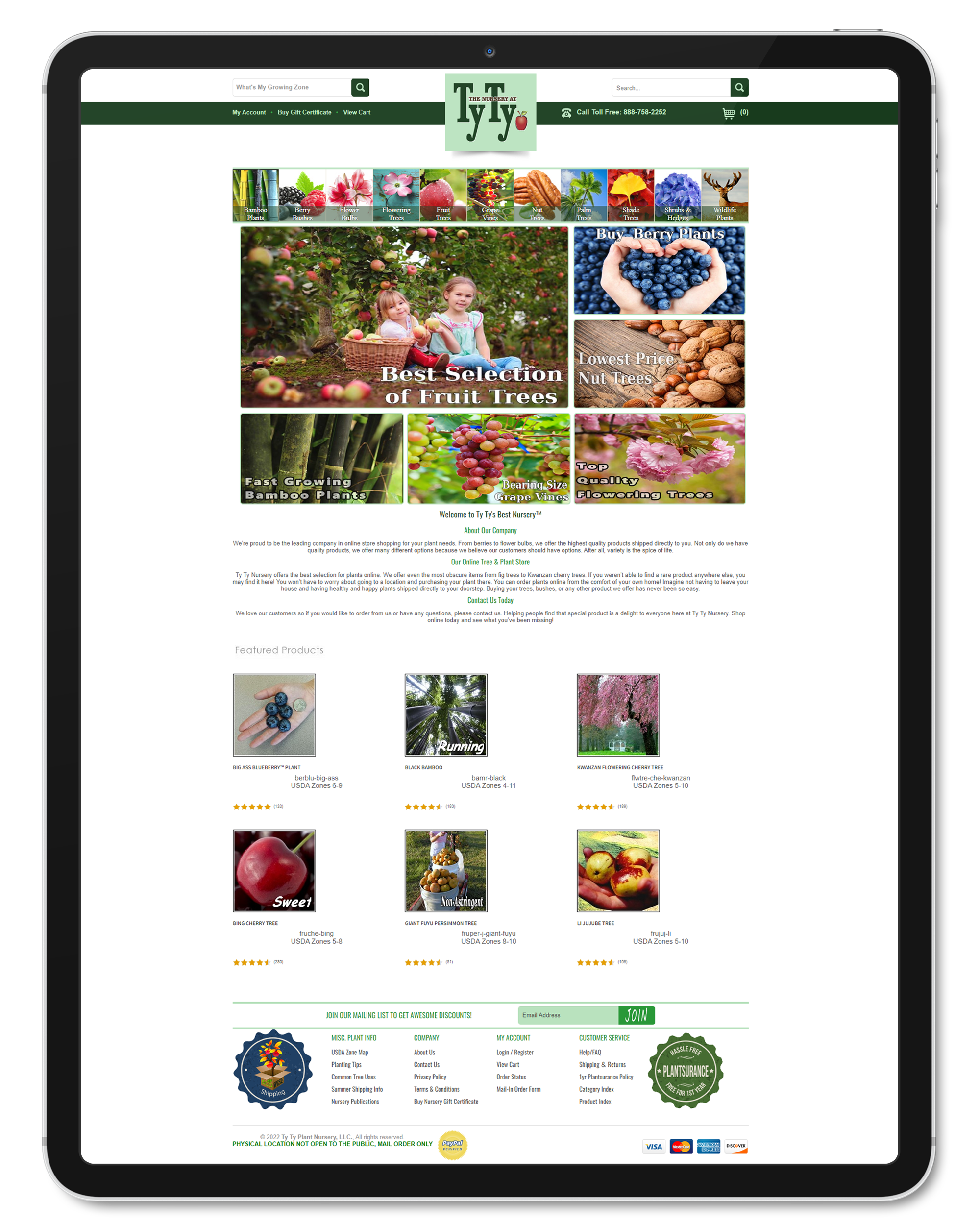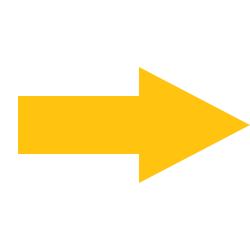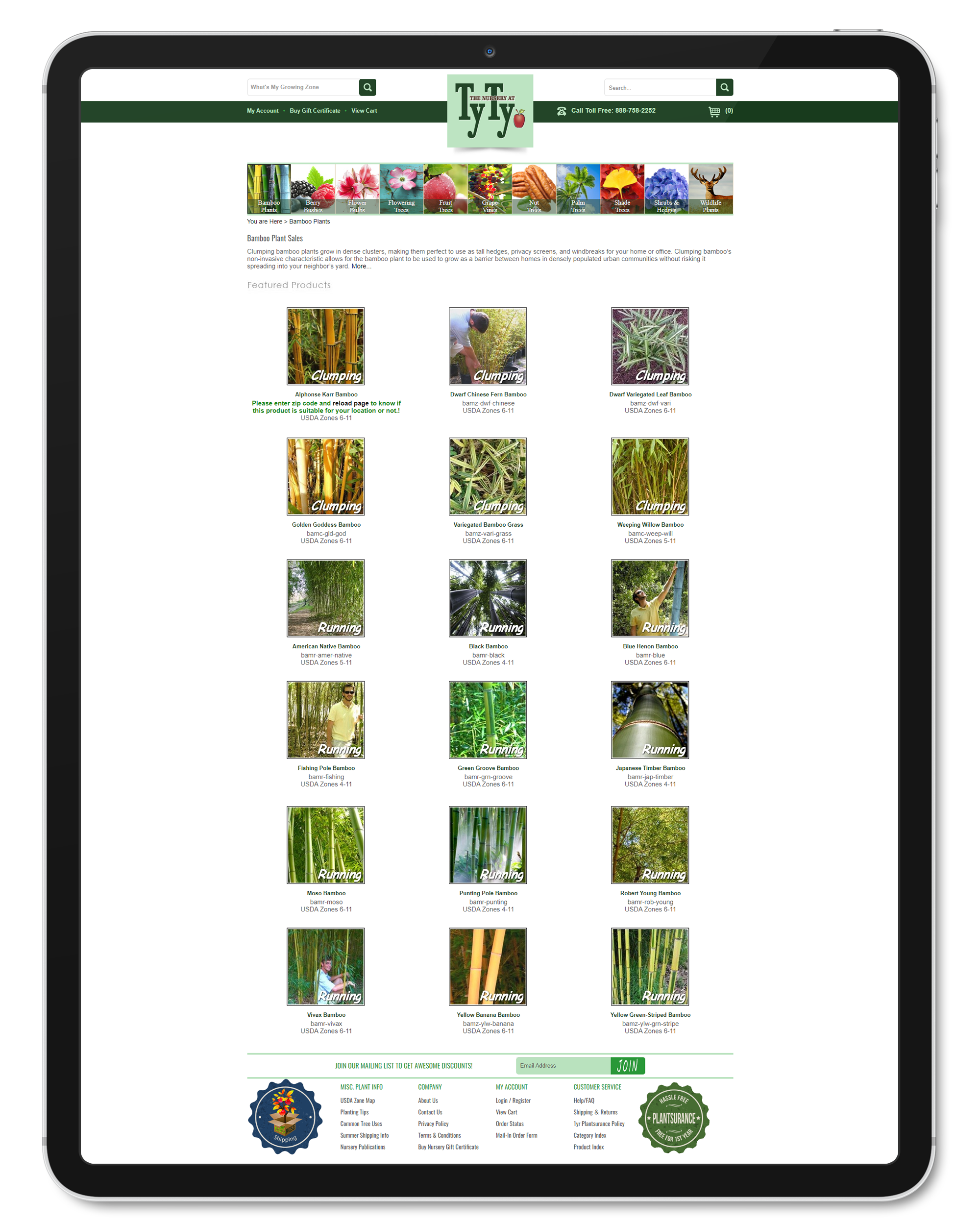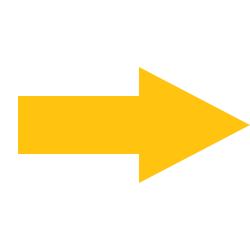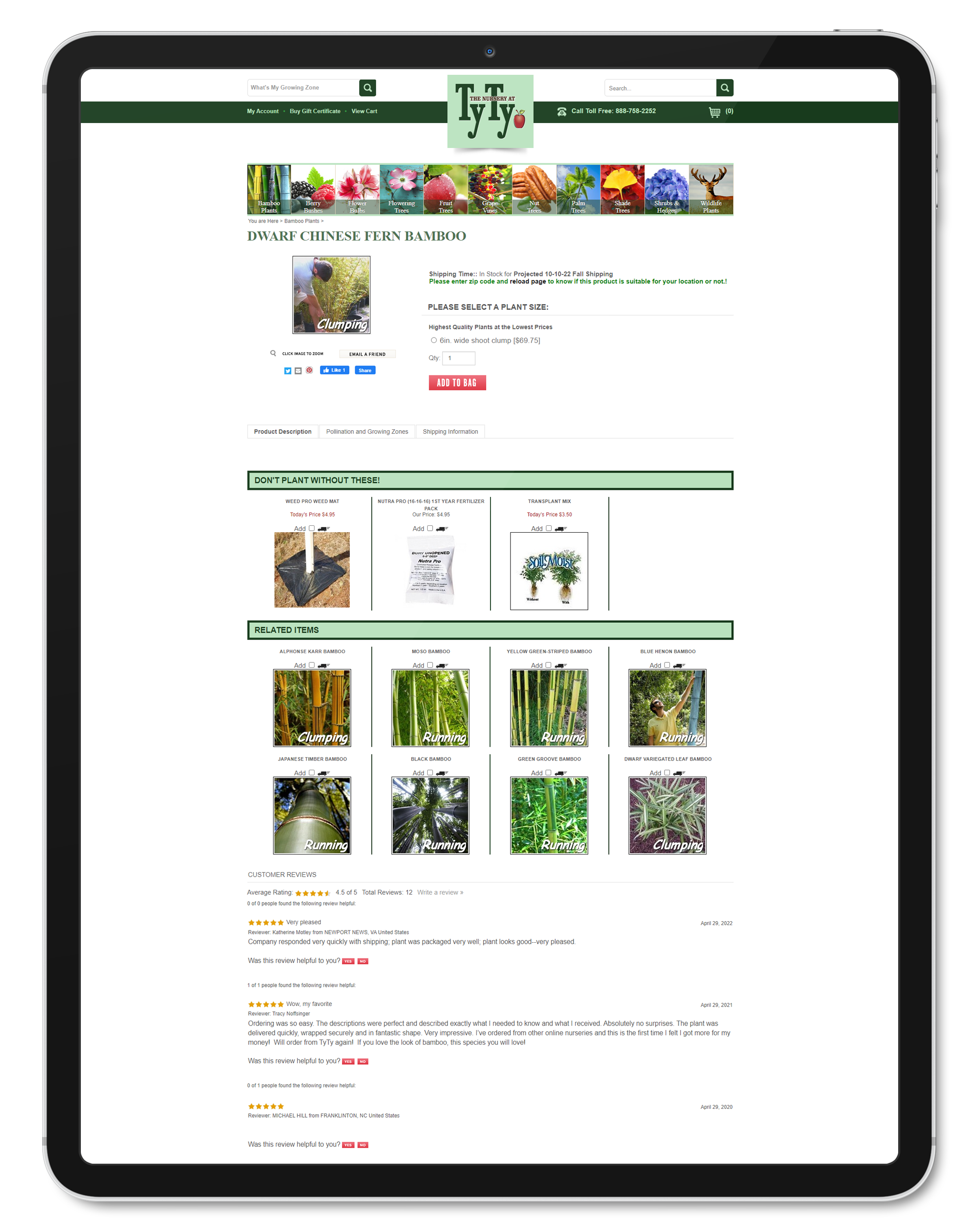 After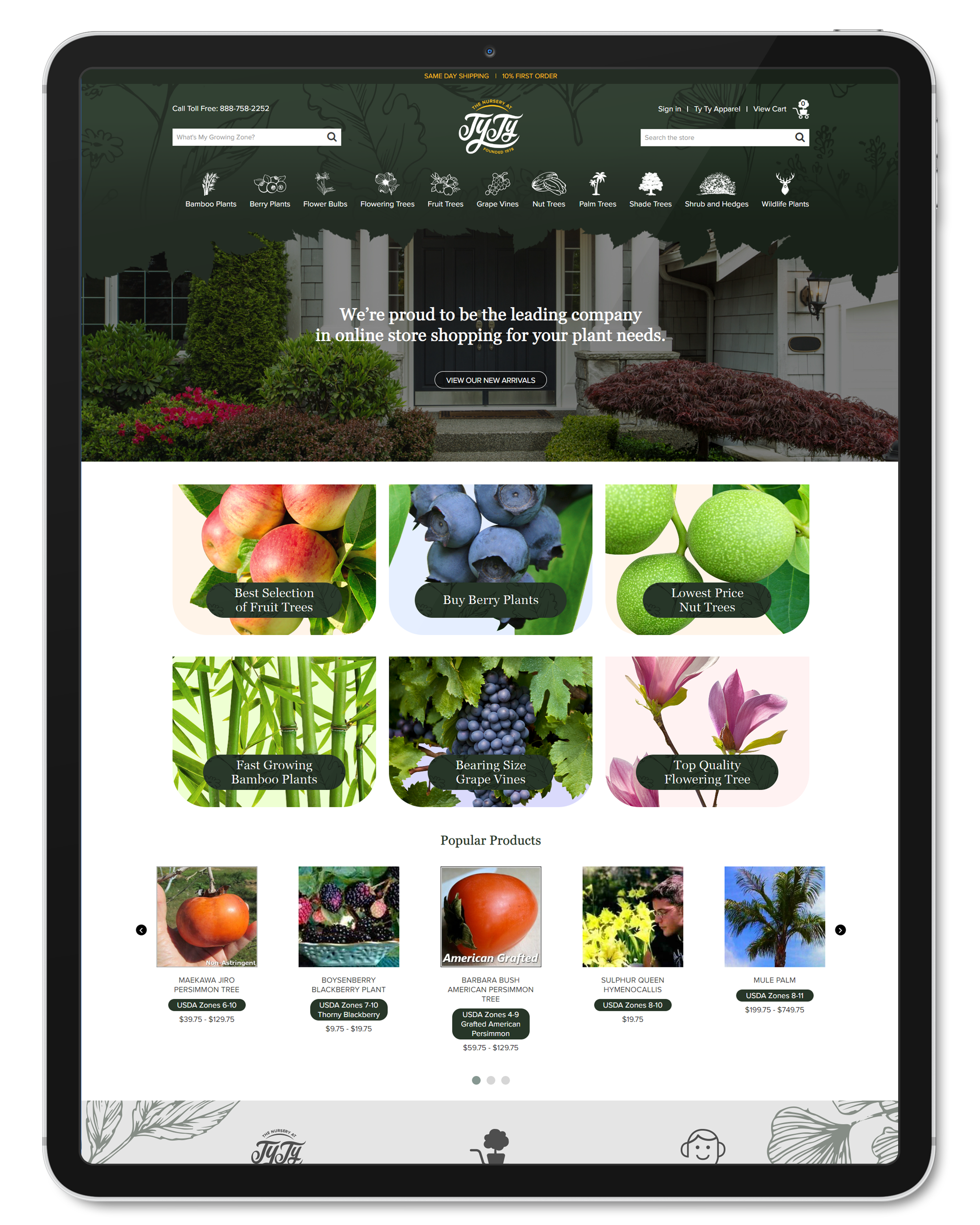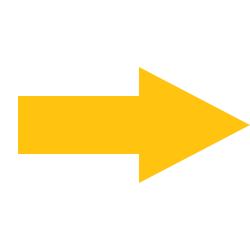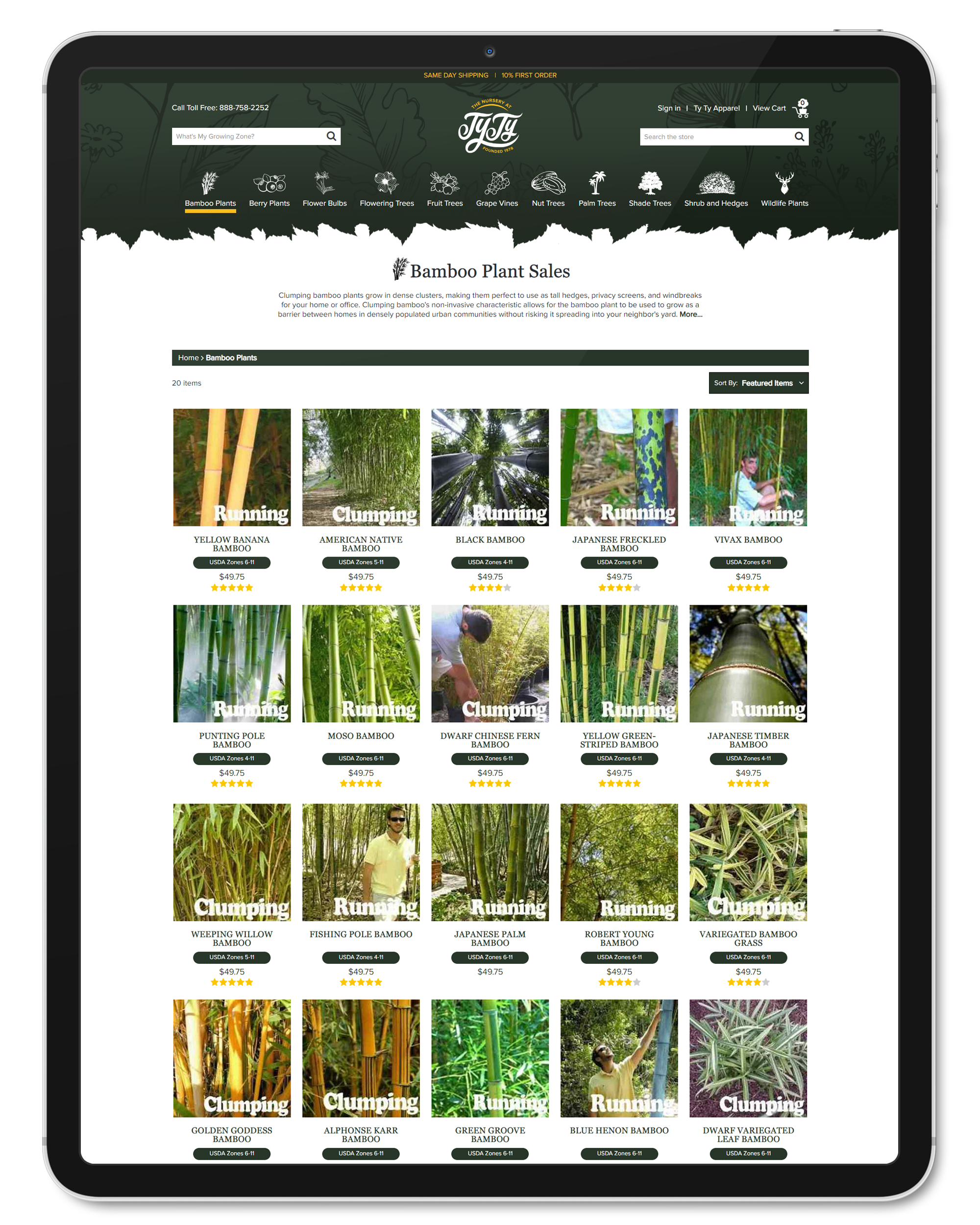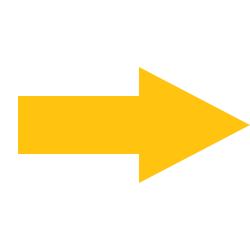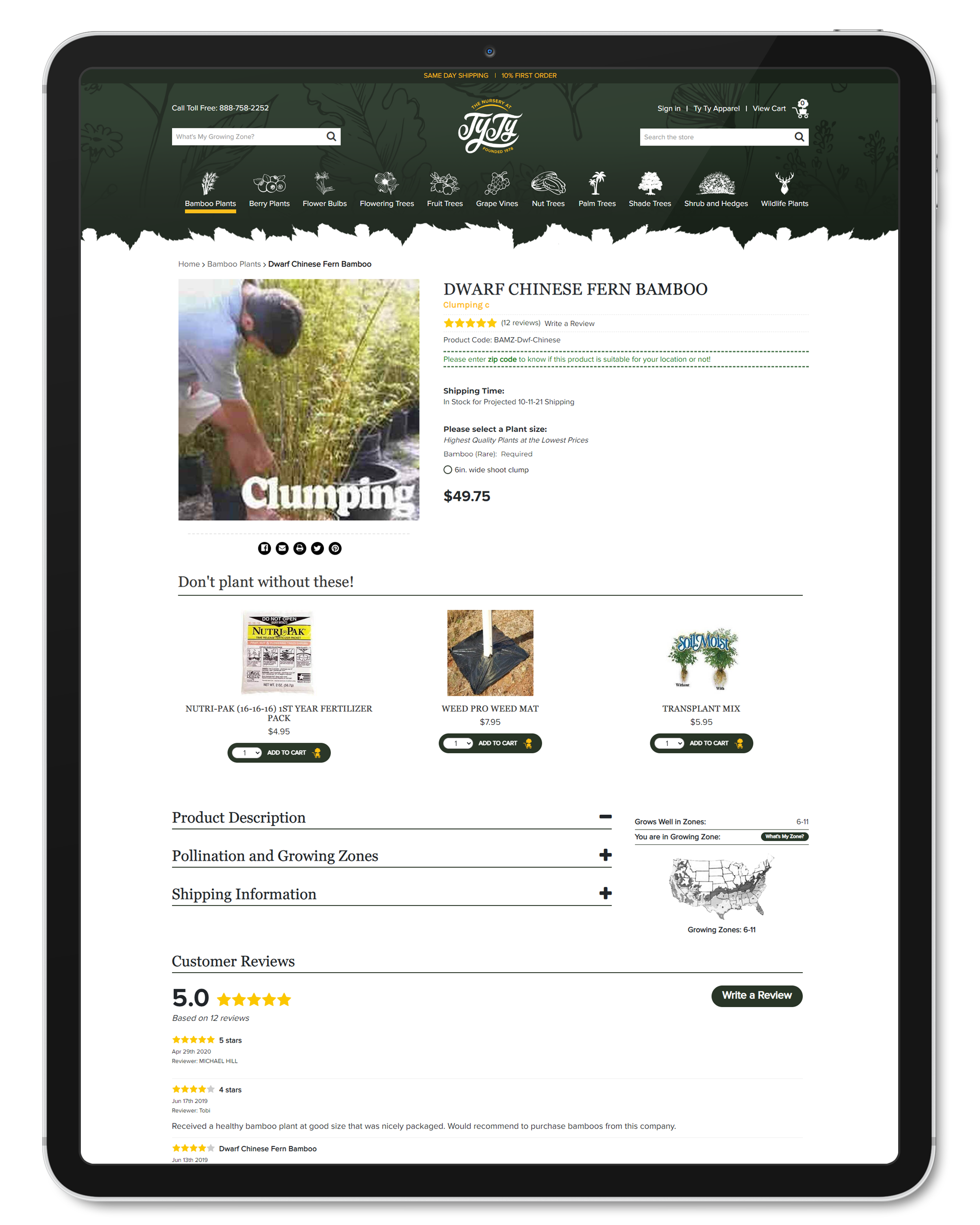 Start Your Project With Us
We'd love to hear from you