How to Use Google+ to Increase Web Traffic?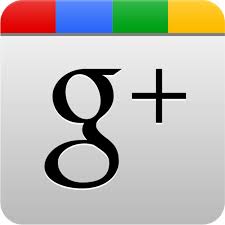 The current scenario is all about engaging traffic! While checking the traffic engagement, we found that traffic from Facebook is decreasing on the other hand traffic from Google + is constantly on hype. Which means Google+ is the new audience engager! Everybody does not have Google+ presence nor does everybody have an audience active on it. But recent studies have shown that the number of people interacting socially with any products from Google on a monthly basis now exceeds 500 million. The good thing with Google+ is that it does not only offer direct social visits, it offers the marketers an opportunity to engage visitors through additional touch points like Youtube and direct search results. This increases the prominence of using Google+ to multiply the potential traffic channels.
But for this, you actually need to engage your audience!
Here are simple ways with which you can get the visitors notice you:
1. Headlines are must
The more you are noticed on Google+, the more users are engaged. The main challenge is to stand out the ocean of innumerable posts being updated every day. Unlike other social media platforms, Google+ posts act like mini blog posts, thus every post needs a catchy headline. Google basically uses the first words of your post in two ways:
a) By incorporating your headline into the title tag of post.
b) Displaying the headline in the Google search results.
Thus adding the right headline to the content is vital. This will help your post stand out in search results and attract the people to notice and click through your content.
2. Format to get attention
Try to make the content simple and easy. Break up your long paragraphs of text to make your post simpler to skim and read. This will communicate clearer message and makes your text much easier to catch. You may bold your headline, use #hashtags and make the formatting look more attractive by continuously giving a break to the reader.
3. Don't hesitate to use more words
Google+ is a platform that promotes both text and images. Thus, make them count into your posts. Don't be afraid of displaying a longer post. Simply posting the link could be added on by giving a short summary about it explaining its importance. Let people know why you are sharing a particular information and add the context as to why they should click and share it.
4. Images- the powerful weapon
As we said earlier, that Google+ can be used to share both images and text. The majority of top posts o Google+ use images. Animated GIFs are perfect examples. For increased "viral effect" of your images, it is recommended to use your own pictures. Don't forget to mention the image URL in the text.
5. The strength of #hashtags
We are used to of using hashtags on facebook and twitter. But, Google+ has an entirely different way of using hashtags to organize and recommend content. Google uses the hashtags for semantic analysis and to form relationships between topics. Google often automatically adds the hashtags to any post with sufficient text, and this is a by default feature of Google. So, it is always better to add your own hashtags at the end or within the body of the text making it more relevant to the topic you want to convey.
Google+ certainly works as an identity platform to connect the different servers and devices. It has so many integrated platforms that it allows maximum touch points for potential visitors. Being a business, it is more important to widen your reach and connect to bigger audience for future rewards.
[go_portfolio id="flex3″ margin_bottom="50px"]