A Step-By-Step Guide for Website Migration That Won't Affect SEO And Traffic Negatively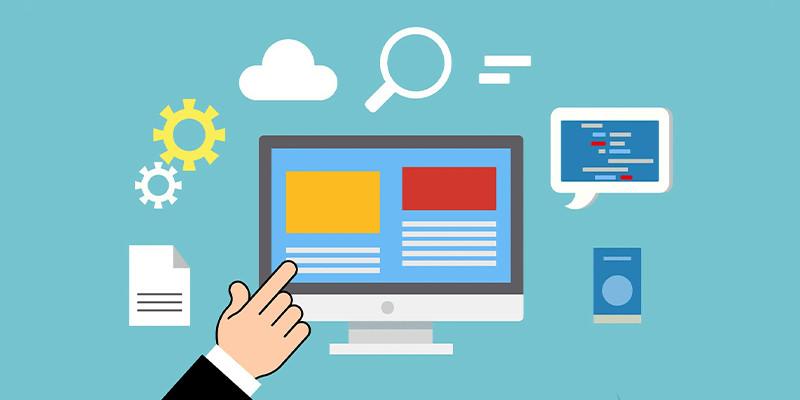 A Step-By-Step Guide for Website Migration That Won't Affect SEO And Traffic Negatively
As a website owner, one of the issues you will have to tackle one day is eCommerce migration. Typically, when people launch their websites, they choose budget-friendly options over the best quality options because they know that they can improve their website later. But eCommerce migration does not only apply to websites that were built on cheap technologies. Factors such as increased traffic and security can weaken your current website infrastructure and technology, which you will need to fix with eCommerce migration. Another reason to carry out eCommerce migration is when you find newer and better technologies than the one you're currently using.
Here are some of the reasons why you should consider eCommerce migration;
To change your URL
To change your domain name
To switch to a mobile website
To change your hosting provider
To switch from HTTP to HTTPS
To change your website architecture
To merge your brand's content from multiple sites
To redesign and revamp your website and its content
eCommerce migration comes in different forms; you can carry out platform migration, data migration, change your web design, hosting provider, depending on your website needs. While eCommerce migration can improve your website, it is a delicate and complicated process that can affect your website negatively if not done with expert-level precision. During an eCommerce migration, you risk disrupting your SEO, search engine rankings, customer engagement strategies, conversions, and more.
To mitigate the inevitable risks associated with eCommerce migration, you have to take some important steps, which we will discuss below.
Phase 1: Planning
Define The Scope:
Define your objectives. What do you want to work on, and what results do you want to achieve with the migration? Plan for the specific type of migration; for example, switching from HTTP to HTTPS is different from changing your website architecture. Also, make sure your defined scope for the migration reflects your brand and website's uniqueness.
Carry out quality assurance testing in preparation for the migration. Regardless of your main objective for migration, aim to retain your initial traffic volume and search engine rankings after migration.
Create a Roadmap:
eCommerce migrations can take several months for completion, but that doesn't mean your website should be down all through the process, or you will risk losing your customers. To ensure that the migration process doesn't halt your business operations or turn out disorderly, we advise you to use a roadmap.
The roadmap should have defined tasks with timelines and owners. Let everyone in the migration project team know their assigned task and timeline. Also, fix meetings into a shared calendar with them to keep up with them and ensure everything runs smoothly during the migration.
Must-Do Tasks Before Migration:
To avoid ending up with a website with slow loading and other issues that often plague websites after  a poor migration, make sure you do the following tasks.
Crawl your current site to view how search engines see your SEO data.
Record benchmarks so that you will still know your website's initial success rate if and when your SEO metrics get deleted during migration.
Don't carry out eCommerce during peak days or hours.
Before starting the migration process, check your new website for performance, functionality, etc., to see how the actual migration will affect your data. You can use test servers such as sandbox for this.
Make sure you don't allow search engines to crawl your staged website.
To ensure that your SEO strategy works like before or better, keep HTML markups, titles, and meta-descriptions.
Phase 2: Migration
Redirect Your URLs and Update Your DNS:
Usually, your hosting provider will help with this, but you should also understand what is required to ensure that your new or revamped website functions well after migration. Carry out 301 redirect for the relevant URLs so that you can divert your traffic from the old URL to the new one while retaining your domain authority.
Don't be discouraged by the number of URLs you have to redirect. You will find that all of them are important to ensure the smooth running of your website post-migration. Your URLs contain your website content, which is what determines your website's ranking. Hence, you have to give search engines clear instructions for a change of address. Otherwise, you risk losing your keyword rankings and link equity after migration.
Migrate:
If you're migrating to a new eCommerce platform or a new server, then unpublish your old website and launch the new one to activate the migration. If you update your DNS settings during the migration process, it may take a while for your website to be active.
If the migration doesn't involve switching from one location to another, the migration will become active immediately after you launch. For example, you can expect your website to become active immediately after carrying out data migration.
Post-Launch Checklist:
After launching your new or revamped website, check this list to determine whether the migration was successful or not.
Set up Google Analytics if you haven't done so already.
Save the migration date in Google Analytics so that you can compare your website's performance before and after migration.
Look for missing and duplicate content or web pages.
Check for 404 errors, broken and orphan links.
Confirm whether you indexed your new website properly for crawling.
Submit your new website's sitemap on Google Search Console for Google to crawl the website.
Phase 3: Post-Migration
At this phase, ensure you make a habit of running audits of your website so that you can fix issues as they arise before causing more damage to your website's operations. When you assess your website after migration, you will see that your website's traffic and performance fluctuate. That is normal, but make sure to ask your publishers to update backlinks.
Performance monitoring and quality control should be ongoing. You can also add crowd testing and exploratory testing, depending on your brand's ideals.
Bottom Line
eCommerce migration comes with impressive perks that can scale up your website in a short time. But first, you have to avoid making your website worse than how it was before migration, which means you allow the migration experts/team to do their job without rushing them. Also, avoid compromising on too many essential features and elements of your website to save cost or time. Lastly, we guarantee that your transition will be smooth and your website post-migration will function well if you follow the steps we discussed in this article. Good luck!
If you enjoyed this read, check out our other blogs!